Discover more from Femstreet
Femstreet is a media platform amplifying female voices, accelerating their success and creating a culture of empowerment - where women lead, shape, and fund the future.
Over 19,000 subscribers
The rise of micro entrepreneurism; The magic behind hype and exclusivity on launch strategies; How to increase customer retention
Your weekly Newsletter on Women in Tech and Venture Capital
Welcome to Femstreet, a weekly newsletter featuring must-read content by female operators and investors. I try to make this one of the best emails you get each Sunday morning. If you enjoy this issue, please like it above. Join our premium membership today to connect with and learn from peers and experts, leverage resources and discover career opportunities.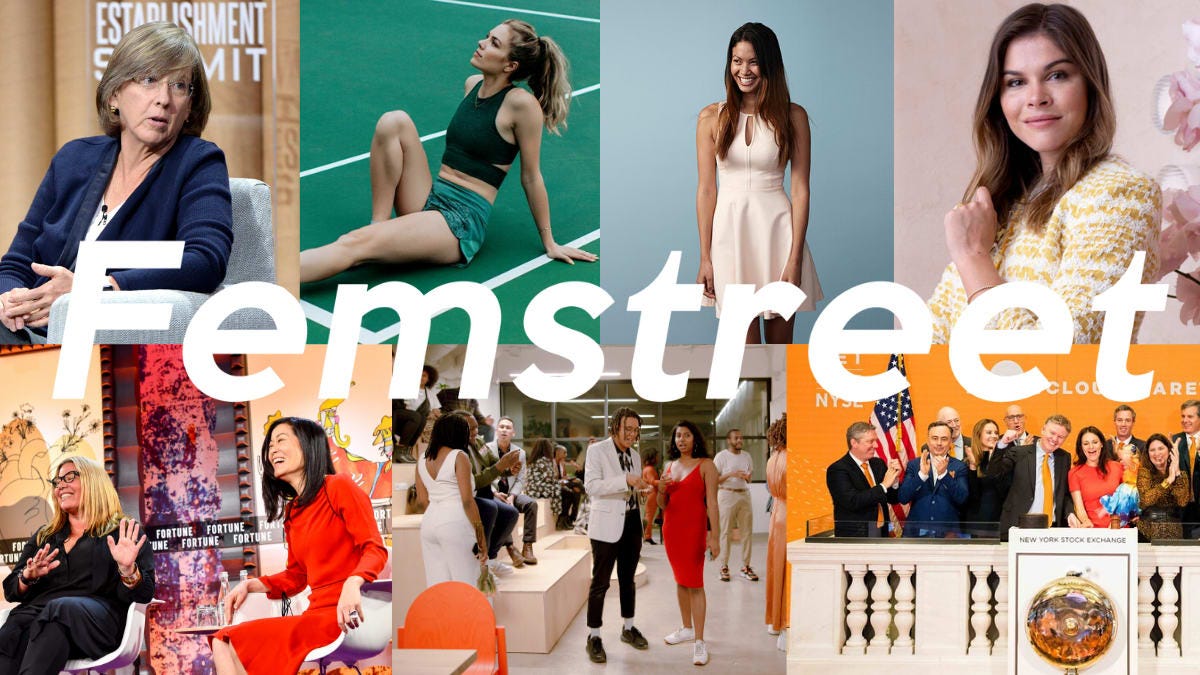 Hi friends 👋 This is issue No. 145. I get asked a lot about how I manage my fulltime investor job and side hustle. I believe it's a question of time and more importantly energy management. Working on Femstreet has always given me a ton of energy. I recently chatted to Adrian Alfieri of The Proof about my German roots, morning routine, and on learning to say no.

Here's what you will learn in today's newsletter:
What the rise of micro entrepreneurism means for the labor market.

The processes to increase customer retention.

Why you should always pick the tough challenges.

The effects of hype and exclusivity on launch strategies.



Insights
Kirsten Green's Forerunner Ventures has raised a new $500 million fund. Emily Kramer, Carta's former marketing VP, is suing over gender discrimination after spearheading report on unequal pay. Slack board member and former Goldman Sachs head of HR Edith Cooper, is launching the career development startup Medley with her daughter, Jordan Taylor. Inside the Staycation Economy. More women are top VC decision-makers, but parity is a long way off. 7 Questions with All Raise CEO Pam Kostka. Sora, founded by CEO Laura Del Beccaro, raised $5.3m to for its no-code workflow builder to automate employee onboarding. TikTok Star Addison Rae is launching a Spotify-exclusive podcast with her mom. Typical self-care practices don't work for startup founders. Here's one thing that does. Upfront Ventures partner Kara Nortman and Natalie Portman founded Angel City to bring a National Women's Soccer League team to Los Angeles by the Spring of 2022.
From The Investor
---
Join Femstreet Premium
If you become a paid member for $100 per year or $10 per month, you can connect with like-minded startup operators and investors on Slack, receive the complete suite of Femstreet resources, a member directory and full archive with Q&A expert sessions + an additional weekly Member Briefing with a curation of community-sourced learnings, opportunities, and resources.
---
From The Operator
The Value of a Velvet Rope: Effects of Hype and Exclusivity on Launch Strategies
None of us are new to the idea of hype and exclusivity around drops and launches. There's a new playbook for consumer and enterprise businesses alike on how to execute a successful launch. In this piece, Gaby Goldberg and Jordan Odinsky analyze some of the most viral, successful launches in recent months and dissect the different strategies used. How were these launches successful in their own ways, and how did they each create their own version of a velvet rope?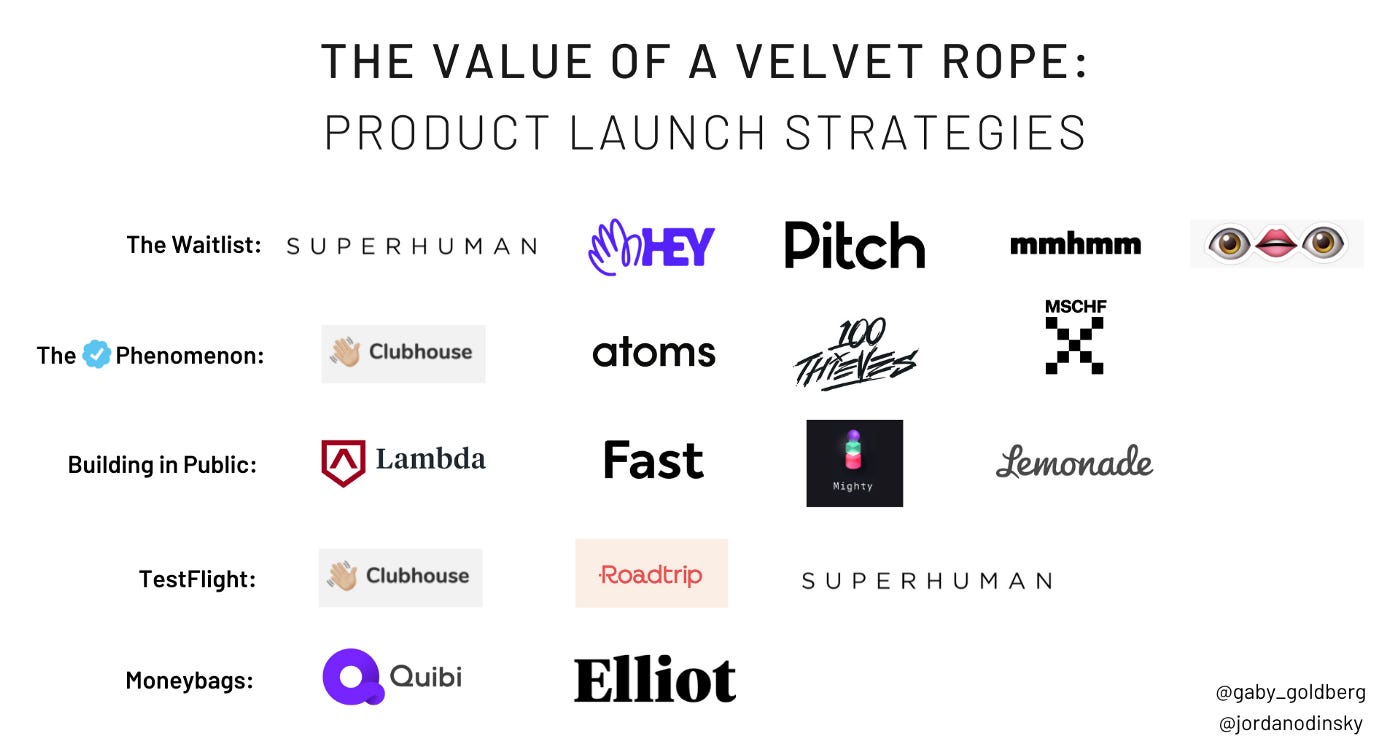 "Finding the right cofounder is hard, but breaking up with the wrong one is even harder."
5 internal processes to increase customer retention 
Net dollar retention is typically the north star metric for customer retention. Customer success teams can move the net dollar retention needle in two ways: reducing churn (and contraction) and growing their existing customer contracts. Cassie Young, Operating Partner at Primary Venture Partners, highlights 5 "plays" that companies should be embracing in their internal process playbooks as they work to minimize churn.
Events
🗓️ July 28
Live town hall with Sarah Tavel on Hierarchy of Marketplaces
🗓️ August 4
How to Close a Pre-Seed Round in a Virtual World
🗓️ August 12
Talis Capital's Female Founder Office Hours
🗓️ September 9
How to hire a good CTO?



And In Case You Missed It


Thank you for being part of Femstreet this Sunday. 
Comments, questions, tips? Send me a note
Image credits: Banner (Fortune, Forbes, Glossier, All Raise, Canva, Ethel's Club, OV, NYSE)
---
Written by Sarah Nöckel, Early-Stage investor at Northzone. All things workplace tech, data management and enterprization of consumer. Born in Germany. Based in London. You can find me elsewhere on Twitter and Instagram.