Discover more from Femstreet
Femstreet is a media platform amplifying female voices, accelerating their success and creating a culture of empowerment - where women lead, shape, and fund the future.
Over 19,000 subscribers
Our New World
Your weekly Newsletter on Women in Tech and Venture Capital
Good morning - Welcome to issue No. 131.
After [never actually started to count] days in quarantine, we all know that this shelter-in-place is a marathon and not a sprint. However, I did not expect that it's possible to get used to staying in your house all day, not seeing any of your friends and colleagues, and generally being deprived of physical experiences that aren't shuffling around your apartment and opening the fridge every 22 minutes. In conversations with friends (with no kids), I've noticed a similar shift towards tolerance. The panic has receded a little, and approaching is a kind of patience.
Close to 200 attendees dialed into our virtual Q&A with Leah Solivan, GP at Fuel Capital and Founder of TaskRabbit, on Building a Business in a Downturn on Thursday. We will be sharing a recording and detailed takeaways early next week.
Insights
On Friday, Mary Meeker's Bond Capital published a coronavirus trends report. The 28-page report to Bond's limited partners, obtained by Axios, highlights that digital transformation is accelerating due to so many people working from home and that this may become the "call to arms" to better marry technology with healthcare. "We are optimists and believe there is hope on the other side of despair.... We need government, business and entrepreneurial intervention at scale (deployed logically and effectively) to get to the other side." Read the full report here. Alex Konrad published the 2020 Midas list, an annual ranking of the best dealmakers: 11 women are on the Midas list this year, 1 less than 2019. Creative Covid pivots or product launches. Dating app Bumble has provided small-business cash faster than U.S.
People
Big and rare career move: Pokémon Go maker Niantic named Megan Quinn, formerly GP at Spark Capital, as chief operating officer.

Corigin Ventures closed its first institutional fund at $36 million to invest in seed startups and Aubrie Pagano joins as a Partner.

Sarah Holmes, formerly Platform at FirstRound, joins Unshackled Ventures.

Opendoor cut 35% of its staff. Here's a Google Doc with amazing ex-Opendoor people you should hire.



From The Investor




"There are all of these people offering me introductions and advice. But it's really hard to tell who's just selling you and who's going to be genuinely helpful." Sounds familiar?
Here's how to determine if the VCs you're talking to might be right for you and tips that help you separating believability from the bullsh*t in a remote-first world.
— Amy Cheetham / Costanoa Ventures


A deep-dive into the big data category covering data quality, data catalogs, KPI observability and streaming.
— Astasia Myers / Redpoint


If you can't get enough, here's deep-dive on the evolution of data discovery and catalog.
— Priyanka Somrah / Work-Bench


Bridges across the Chasm to Web 3.0: Where Web 2.0 and Web 3.0 user value propositions are starting to converge.
— Wendy Xiao Schadeck / Northzone



Resources to build resiliency for European Startups.
— Joyce Liu / Designed to Scale

The person most critical in helping the CEO make those high-stakes calls—the CFO—is more vital than ever. Despite an influx of data on which to base business decisions, the tools at the CFO's disposal have not kept pace. Here's an analysis of the existing CFO tech stack and where there is room to build something better.
— Seema Amble and Angela Strange / a16z


How to cultivate community during uncertain times.
— Bo Ren / SamsungNext



On why it's not enough to have an amazing product that solves a dire need and switching costs are so important.
— Elizabeth Yin / Hustle Fund





✨ Join the Femstreet premium community for $100/year or $10/month✨
If you become a paid member, you can connect with like minded startup operators and investors on Slack, receive the complete suite of Femstreet resources, member directory and full archive with Q&A expert sessions.




From The Founder & Operator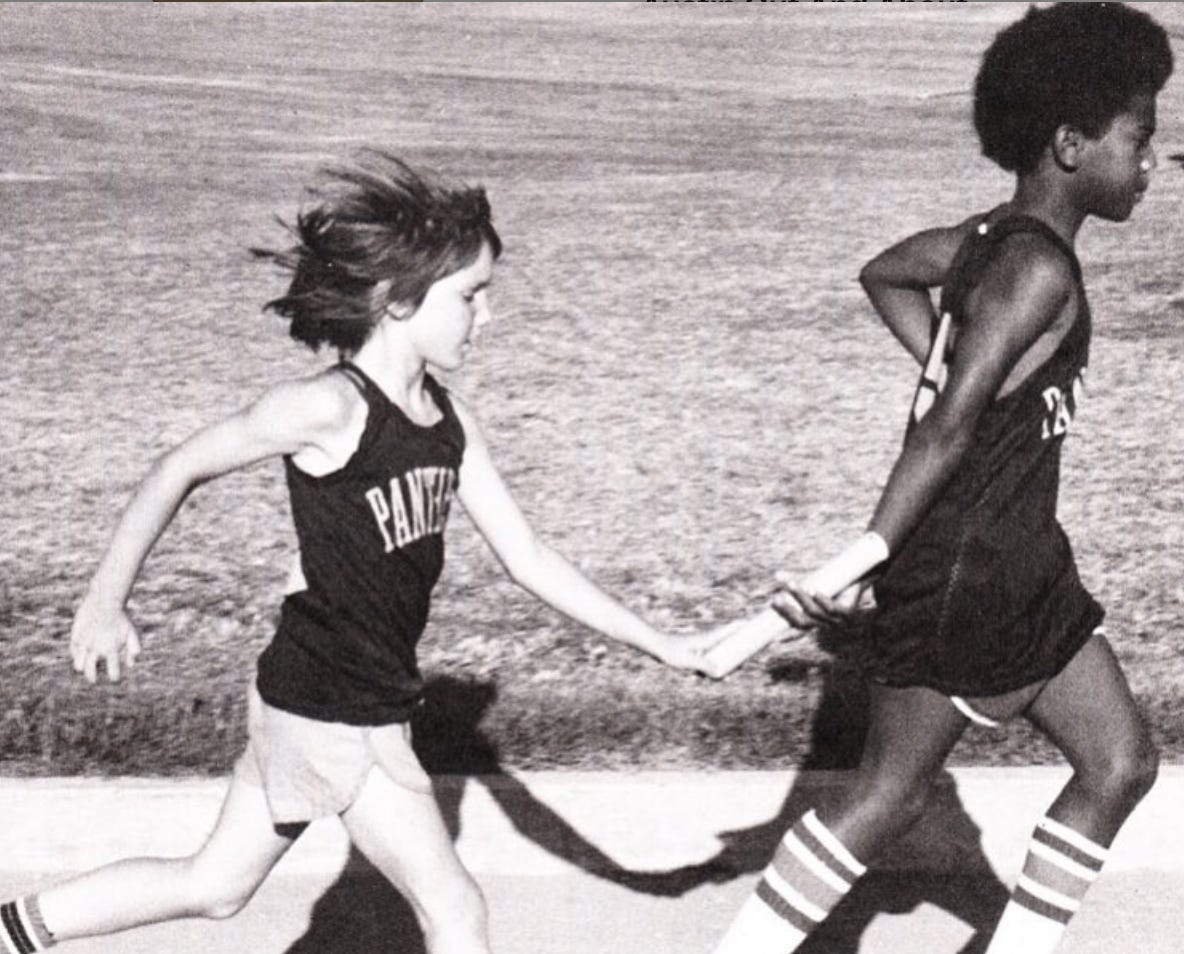 Source: @austinoutandabout
Adopt the Mindset of Winning Athletes. Be coachable and receptive to feedback.
On navigating remote work and building a values-aligned company that's challenging the status quo, angel investing and political activism when sports and entertainment are at a collective standstill.
— Jessica Tillyer / Re-inc


On career progression: Have you been laid off? Here's a checklist to help you cope with the situation.
— Abadesi Osunsade / Hustle Crew


On Product Marketing: How to use Google`s HEART framework to measure UX metrics.
— Olha Bahaieva / Toptal


When you turn down a $4m term sheet. And then the Coronavirus hit.
— Jo Schneier / Trusty



On cutting marketing spend and why holistic brand management is the new marketing.
— Ana Andjelic / Mansur Gavriel


How to make a plan for cost cutting and manage expenses compassionately.
— Holly Liu / Kabam



In Case You Fancy More Zoom Parties

🗓️April 22
Startup Investor Panel (Angel Round to IPO)

🗓️April 22
April NY Enterprise Tech Virtual Meetup: Technical Sales with Datadog & Snowflake

🗓️April 23
Women in Finance: Justine and Olivia Moore - CRV

🗓️April 28
Operator Collective: How do you shift your operations during a crisis?

🗓️April 29
Helping Your Portfolio Navigate COVID (For VC Investors)



Things I Consumed This Week
Laugh: Zoom FOMO Cartoon from Lila Ash @TheNewYorker
Read: First Round's tactical guide on how we can care for ourselves — and each other — in this time of crisis. So. Many. Good. Cartoons. Instagram is Hip-Hop's quarantine destination and how livestreaming non-gaming content is becoming the future of live video entertainment. …Would you rather own TikTok/ its mother Bytedance at $75B or Zoom at $42B today? Food for thought.

Listen…from my quarantine to yours. What's your favorite quarantine song? I have added a few songs to this playlist which will forever remind me of this crazy time. Please add your tracks!



And In Case You Missed It:



Thank you for being part of Femstreet this Sunday. Please ask your colleagues, friends and Twitter family to sign up
💙



You can contribute to Femstreet
If you find articles from founders, other startup operators and investors that make you think, you believe others can learn from, see as a 'must read' for the startup community, etc. – you can send the link directly to us. We will happily read and consider featuring them in our weekly newsletter. We like to feature recent posts, mostly published within the past week.
Are you currently fundraising? Share the details with us here.

Follow me on Twitter, Medium, and Femstreet on Instagram.
👋Comments, questions, tips? Know a company I should meet? Send me a note!
Feature photo in gif via Vanity Fair
---
Curated in London by Sarah Nöckel, Founder/Editor in Chief & B2B SaaS Investor at Dawn Capital