Discover more from Femstreet
Femstreet is a media platform amplifying female voices, accelerating their success and creating a culture of empowerment - where women lead, shape, and fund the future.
Over 19,000 subscribers
Leading through periods of crisis or intense growth
Ann Bordetsky, COO of Rival, shares tips on hiring, people operations & GTM strategy
"In a crisis, be aware of the danger, but recognize the opportunity."

― John F. Kennedy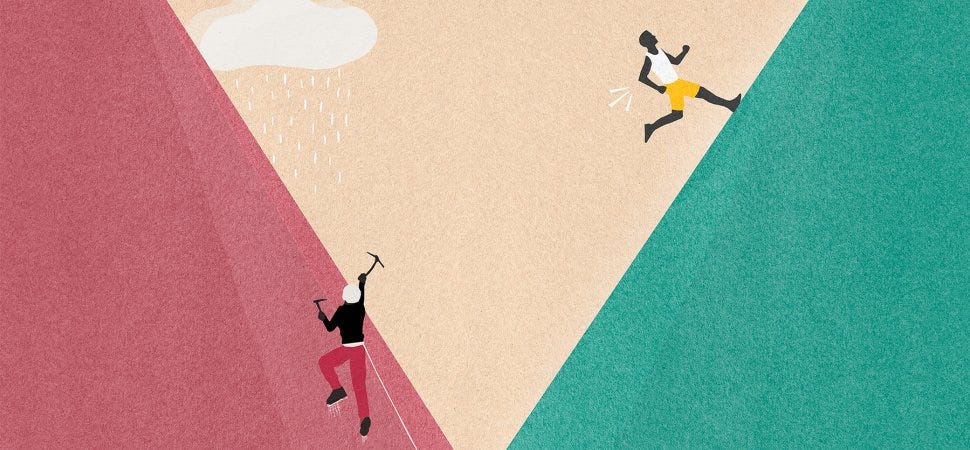 You don't need to constrain hiring growth for culture. Design for growth so that you can integrate and onboard new hires effectively.
If you're hiring more than 5 people per week, batch new hires into 1-2 monthly start dates. That way you protect the existing team's time with more efficient onboarding and you make a celebratory moment of each new "class". Each cohort then can also be a community for each other. Invest in the tools and discipline that will help you absorb this growth and integrate into the team.
Pair up new hires with people on the team so they have someone to go for advice, "dumb questions", etc. Startups rarely have everything codified and easily searchable, have a human to help. When you go into a growth phase, there's almost always a gap between people who are anchored to "this is how we do it" and new ways of doing things. Talk openly, candidly, intentionally about integrating new ideas, habits and people into the team so you don't have an us vs. them dynamic. If you're appointing first time or new managers in the process, make sure you give them some manager 101 training. Few startups do it because you're supposed to "just figure it out". If you don't invest in manager coaching early, something will go very wrong later, especially at scale (e.g. culture, attrition, bad decisions, etc.)
If you are hiring an operator, look for QUALITIES first, then FUNCTIONAL expertise, and then FIT.
Hiring managers often make the mistake of over-indexing for pedigree, resume, functional experience. At a growing startup, you need people with the "right stuff" to ride the rollercoaster and figure it out, because the needs change constantly and roles evolve quickly. Skills to look for when hiring a strong operator:
1. Rate of learning - how fast does this person learn, grow, adapt? Are they self-taught? Do they show self-awareness of constantly learning and iterating to get better?
2. Resilience - has this person worked through challenges and failures before? How fast do they bounce back? Can they push through when the going gets tough?
3. Intellectual curiosity - can they think through a tough problem? How do they approach the unknown? How do they make decisions? Do they defend their position or ask and listen?
4. Demonstrated examples of relevant work / functional skills - what are the essential skills to have on Day 1 to hit the ground running and help your company? Focus on that.
5. Passion for the problem and role fit - are they genuinely interested in solving the problem your company /team is working on? Does the reality of the role line up with their expectations and desired learning curve? (p.s. don't ask about 5 year career plans. Ask about what they want to get out of their next "tour of duty").
If a candidate has #1-3 in their toolbox, then their #4 can always expand to pick up new context and skills.

Don't focus on how you're gonna SELL, figure out how your customer BUY.
Focus on understanding the buying process, touchpoints that matter, expectations and who the decision-maker vs. user is. Then design a strategy to make it easy for your buyer to say YES. Make sure you sell what your customer is buying, not what you are selling. Your sales pitch is key, speak their language. No one cares how you built the product, give customers a clear sense of how it helps them move metrics/ outcomes they care about. So many tech products are unapproachable to their customers and get lost in translation. You have incumbents to deal with? So what's your competitive edge? Assess their weaknesses (could be the product, pricing or distribution), where's the soft spot (i.e. entry) point for your product?


Do you want to have access to more advice like this? Now is the time to connect and gather online. We have extended our International Women's Day Special until Monday 03/16. Become an official Femstreet member for $80/year today to participate and access all our Q&A expert sessions.
Bonus

Tips for how to virtually pitch a VC
How to prepare your software startup for a bumpy ride