Discover more from Femstreet
Femstreet is a media platform amplifying female voices, accelerating their success and creating a culture of empowerment - where women lead, shape, and fund the future.
Over 19,000 subscribers
How to overcome entrepreneurial setbacks; A framework for understanding customer love; How to build a data science career & More
Your weekly Newsletter on Women in Tech and Venture Capital
This is Femstreet, a weekly newsletter featuring must-read content by female operators and investors. I try to make this one of the best emails you get each Sunday morning. If you enjoy this issue, please like it above.

If you can't get enough, join our premium membership today to connect with and learn from peers and experts, leverage resources and discover career opportunities.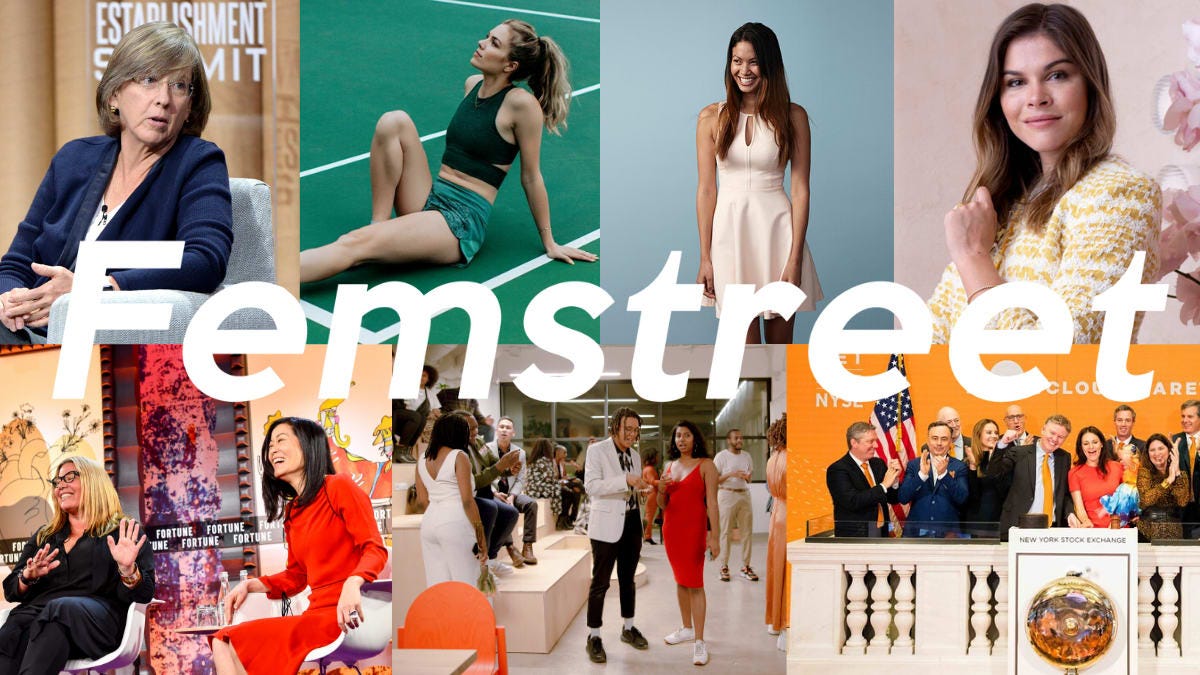 Good morning my friends, this is issue No. 153. Welcome to the final quarter of the year.
Here's what we're covering in today's newsletter:
A framework for understanding customer love.

How to overcome entrepreneurial setbacks.

How you can kickstart your career in data science.

How to get your dream job if you're "not good on paper".
Insights
Carmen Alfonso Rico has joined Blossom Capital as its newest partner. Ethel's Club founder is launching Somewhere Good, a social platform that centers people of colour. Emjoy picks up $3M to get more women tuned into sexual self-care. Why are K-pop groups so big? A challenge to be yourself. How to create a great (fundraising) storyline. Girlboss pivots again, Sophia Amoruso's latest venture is a $2,000 business class tailored to bootstrappers. Oper8r wants to be the Y Combinator for emerging fund managers. How the fundraising journey differs for founding teams that include a minority versus those that don't. How to build a career in Data Science. Investing in women isn't a charity.
From The Investor




---
⚡Make the most of your Femstreet subscription
You are building or working at a startup? Become a paid member for $100 per year or $10 per month, and connect with like-minded startup operators and investors on Slack, receive the complete suite of Femstreet resources, member-only online events, a member directory and full archive with Q&A expert sessions + an additional weekly Member Briefing with a curation of community-sourced learnings, opportunities, and resources. 
---
From The Founder and Operator
"I'm not good on paper, is what I'd tell people when applying for jobs, but if you just met me, I think you might get it, I'd implore, in somewhat unconventional cover letters to recruiters. Some rough stats, in the past I've been rejected without interview for 90% of the jobs I've applied for, but received offers for 90% of the ones where I've made it into the room."
---
Femstreet contributors
You are a startup operator or investor and publish your articles on Medium? We'd love to bring your content to our platform. Each month we will publish a select number of articles written by our operator and investor community. Our subscribers include the most important and interesting women in technology and business. Here are some of them. If you want to join this incredible group of Femstreet contributors, please reach out.
Note: We can't guarantee you a spot but we will always consider your articles for our Sunday newsletter.
---
Events
🗓️ October 7-8
The Opensource Business Forum, the first European conference to discuss opportunities and tackle challenges facing the development of commercial open-source software in Europe.
🗓️ October 7
Redpoint Office Hours with Medha Agarwal & Shopify's Kaz Nejatian
🗓️ October 14
Join me for a session on your sales playbook for 2020 at SaaStock EMEA with the code femstreet20
🗓️ October 15
#VCLeadLadies: Being an Effective Board Member
---
And In Case You Missed It
---
That's all for this Sunday. See you next week! 👋
Comments, questions, tips? Send me a note
---
Written by Sarah Nöckel, Early-Stage investor at Northzone. All things workplace tech, data and enterprization of consumer. Born in Germany. Based in London. You can find me elsewhere on Twitter, Instagram and on my phone in the ☁️.