Discover more from Femstreet
Femstreet is a media platform amplifying female voices, accelerating their success and creating a culture of empowerment - where women lead, shape, and fund the future.
Over 19,000 subscribers
Hard questions GPs need to be prepared for; A blueprint for your brand strategy; How to stay healthy and productive when working from home
Your weekly Newsletter on Women in Tech and Venture Capital
Welcome to issue No. 125 and happy International Women's Day! 🥳 I hope you're all healthy and that you haven't been impacted much by the virus yet.
Are you working from home these days? Remote work, social distancing and loss of routine can also be overwhelming for those who might not have a strong support system close by, esp. in a time of uncertainty. Check in on friends and use your tools for continuity in your personal relationships as much as your work, says Femstreet reader Kelsey Ditto of Affirm. In case you haven't worked much from home before, you're probably still in your honeymoon phase. But after a week or two, many people miss the sense of community at the office, report lower levels of productivity, loneliness and back pain. Here are my tips for making remote work work and how can you stay healthy and productive when working from home.
💬 ICYM
We had a great discussion with Hayley Leibson this past week on all things founder personal brand building. The thread is now closed to the public, but members have ongoing access to all of Hayley's amazing advice going forward. Today is the last day for you to become an official Femstreet member and get 20% off the regular price. 👇
Become an official Femstreet member today and get 20% off for one year.
If you become a paid member, you will receive the complete suite of Femstreet resources, access to our Slack channel, archive with Q&A expert sessions like this one, member directory and invites to member-only online and offline events + an additional weekly member briefing in your inbox. Can't wait for you to join.



Insights
The share of VC dollars that flowed into startups founded by a woman or a group of women hit $3.54 billion in 2019, or 2.7% of total investment. If you put that number in context: SoftBank poured at least $5 billion into WeWork. That's roughly $1.5 billion more than the total VC investment in all female-founded companies during the same period. We've got work to do!


Buuuut on the bright side: Launch With GS launched the first Black and Latinx Entrepreneur Cohort – a select group of Black and Latinx startup founders and CEOs in the US who are
building fast-growing companies. This customised, 8-week experience provides an opportunity to access the best of Goldman Sachs – from industry experts to influential networks – while building relationships with investors.

Chief, a network for women executives, is coming to Chicago. Chief so far raised $25m and counts 2 locations in NYC and LA.


Apparently, The Wing's valuation plummeted to $200 million from $365 million when WeWork unloaded its 23% stake in the women's coworking company. Besides all the recent news I must say that I love being a member and the SF location is my favourite so far. If you thinking about joining, let me know and I set you up.
---
People
Cyan Banister leaves Founders Fund to become a member of a new early-stage investment and operations-focused firm called Long Journey Ventures. Banister's departure comes weeks after Founders Fund announced the close of two new funds which will invest $3 billion in early and growth-stage companies. Banister shared more details in a blog post.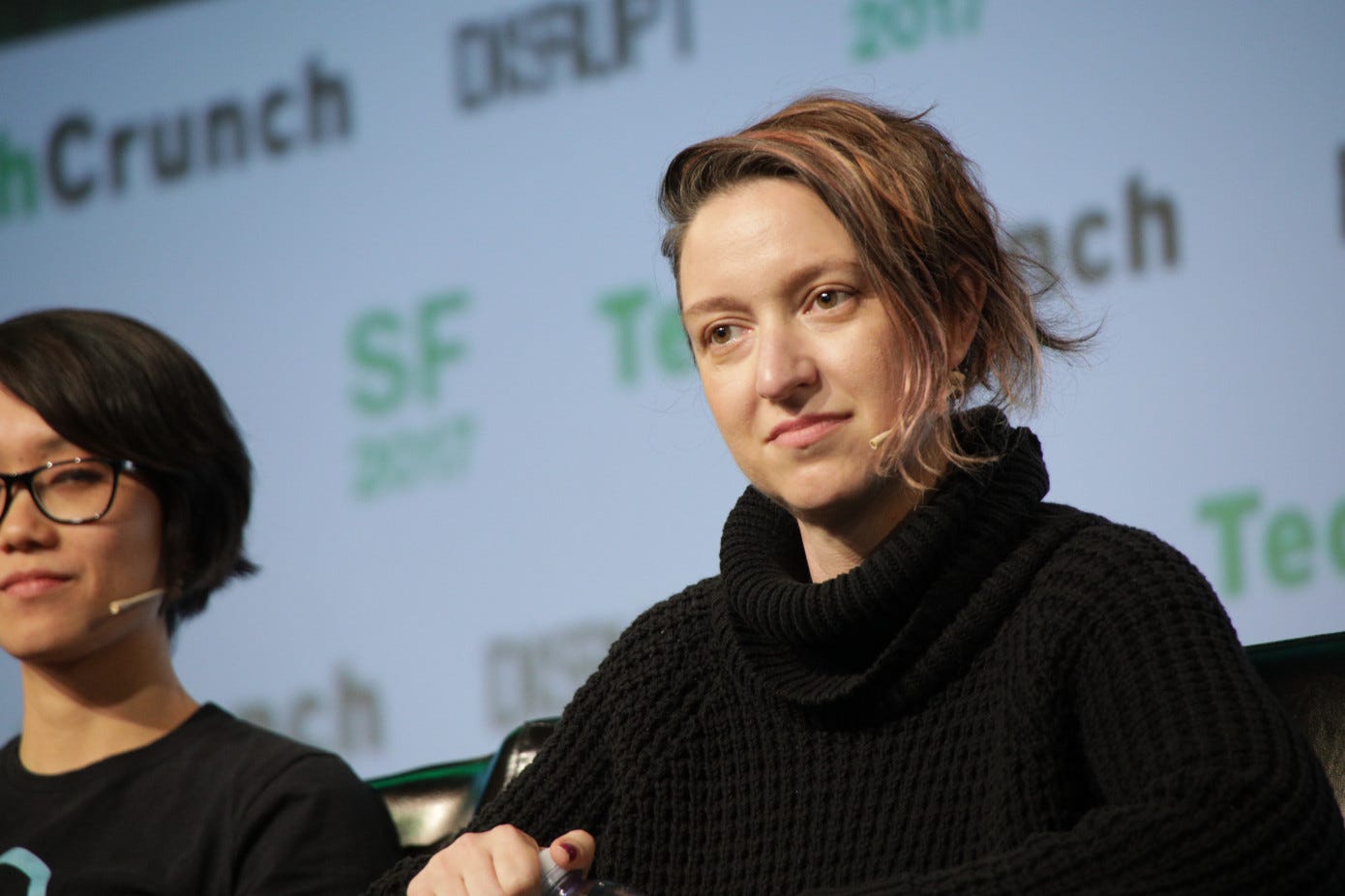 Geri Kirilova was promoted to partner at Laconia, a seed-stage venture capital firm based in New York. Previously, she was at Techstars, Credo Ventures, and LAUNCHub Ventures.

HBCUvc's announced the 31 Under 31: The future of VC is bright and I am proud to see some Femstreet members among the list.
---
From the Investor

On VC non-consensus, outsized returns and what International Women's Day is all about.
— Clara / firstminute Capital


Do you want to join a startup in a non-engineering role? Here's how to find and evaluate early-stage startup opportunities as a smart generalist.
— Minn Kim / Bloomberg Beta



On the science of financing a software startup.
— Joyce Liu


Why community is the new moat and how to measure it.
— Astasia Myers / Redpoint Ventures

"Fundraising is story-telling. Emerging managers often struggle with building a compelling narrative that makes LPs want to dig in and learn more" says Jaclyn. "Your job in the first meeting is to get a second meeting."


On product-led communities: A breakdown of existing models; how companies are building them.
— Shripriya Mahesh / Spero Ventures



Are you a GP and raising a fund? Here are the hard questions Venture Capital GPs need to be prepared for.
— Jaclyn Hester / Foundry Group

Elizabeth Yin of Hustle Fund shares advice on how to get in front of investor when you're not well connected.


Maren Banon of Jane VC on how to start angel investing. 👇



From the Founder & Operator

A blueprint for your brand strategy (that includes some tips from me building Femstreet).
— Kiran Colburn / Work-Bench



Advice for women in their 20s.
— Kat Garcia / BCG Digital Ventures



Big Data and Business Intelligence: What's the difference? Kayla will tell you.
— Kayla Matthews / Productivity Bytes



Powerful strategies for overcoming common struggles new engineering managers face.
— Isabel Nyo / Atlassian
---
Featured job from the community
Marketing Manager @ Little Tummy - London
Little Tummy is looking for a passionate Marketer in London to join them on their mission to build the leading honest company for baby and children's food. If you love healthy food and figures, please drop us an email with your CV.
---
Upcoming Events

🗓️March 11 New York
Promoting Women: Breaking Glass Ceilings

🗓️March 12 San Francisco
OpenView & Operator Collective: Female Founders & Operators Happy Hour

🗓️March 17 London
Diversity in Technology Roundtable Breakfast

🗓️March 19 London
#VCLeadLadies Workshop : 'Becoming a Better Speaker' 

🗓️March 25 London
From Investor's Perspective - Women Investing In Women

🗓️March 26 New York
Aspire to Her x Female Founders Fund: Non-Traditional Paths to VC @ BCGDV

🗓️March 31 New York
The Angel Summit
---
Did someone send you this link? You can get Femstreet every Sunday straight to your inbox by subscribing! Just click that button below.
---
Thanks for being part of Femstreet. Have a fantastic Sunday!
If you are a female investor, founder or startup operator, we'd love to feature your content.
Are you currently fundraising? Share the details with us here.
Follow me on Twitter, Medium, and Femstreet on Instagram.
👋Comments, questions, tips? Know a founder of a B2B company I should meet? Send me a note!
Curated in London by Sarah Nöckel, Founder/Editor in Chief & B2B SaaS Investor at Dawn Capital