Discover more from Femstreet
Femstreet is a media platform amplifying female voices, accelerating their success and creating a culture of empowerment - where women lead, shape, and fund the future.
Over 19,000 subscribers
Financial sprints and startup agility; Signaling risk & A minicourse to data analytics
Your weekly Newsletter on Women in Tech and Venture Capital
This is Femstreet, a weekly newsletter featuring must-read content by female operators and investors. I try to make this one of the best emails you get each Sunday morning. If you enjoy this issue, please like it above. If you can't get enough, join our premium membership today to connect with and learn from peers and experts, leverage resources and discover career opportunities.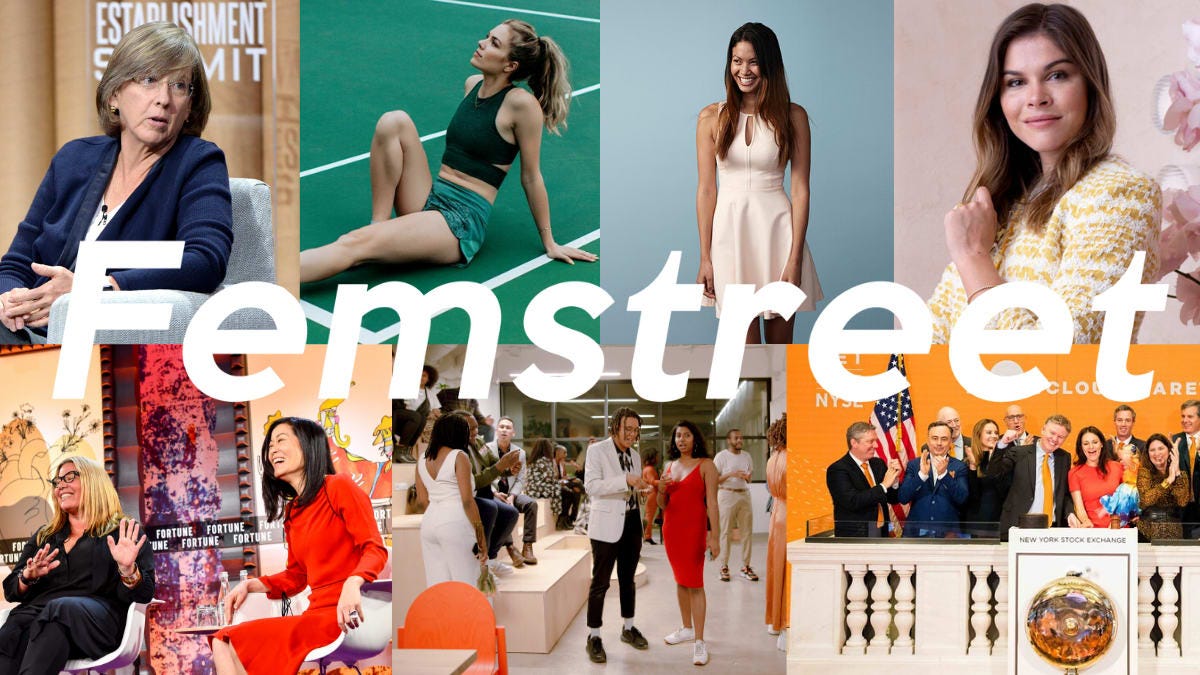 Good morning from rainy London. This is issue No. 157.

Femstreet has grown a lot in the last six months and we want to learn more about you as a reader and need your help to improve. Massive thank you goes to those superstars that already completed our annual subscriber survey. I will share a few highlights from the survey with you guys next week.
In case you didn't have time to complete it yet, it would fantastic if you could spend 4 minutes answering a couple of questions. You'll also be entered to win an annual Femstreet Premium subscription. The winner will be selected tomorrow 6 pm GMT.
Here's what you'll learn today:
Why financial sprints can enable startup agility.

How to think about follow-on investing and signaling risk.

How to transition from being a software engineer to an engineering manager.

A complete minicourse to data analytics.
Insights
The Impact America Fund founded by Kesha Cash closed $55M, which marks one of the largest funds ever raised by a Black female GP. Femstreet member and GP Cindy shares her journey to VC and her open playbook for raising a fund. Latina Founder and influencer Babba Rivera raises $1M Pre-Seed for her new brand Ceremonia. On that note, Ilse Calderon of OVO Fund wrote about how startups can successfully target The 'Hypercultural Latinx'. 10 Tips for first time founders raising a Pre-Seed round. Priori, founded by Basha Rubin and Mirra Levitt, raised $6.3M to help large companies hire outside legal help. PayPal is investing $50m in Black and Latinx-Led VC funds.
People
Kara Nortman of Upfront Ventures has been promoted to co-managing partner. Her promotion represents what is likely the first time that a large venture capital firm has promoted a woman to the position of co-managing partner.

Precursor Ventures promotes Sydney Thomas, its first hire, to Principal.
---
Become a Femstreet Premium member and connect with our members
You are building or working at a startup? Become a paid member for $100 per year or $10 per month aka 2 pumpkin spice latte, and connect with like-minded startup operators and investors on Slack, receive the complete suite of Femstreet resources, member-only online events, a member directory, and a full archive with Q&A expert sessions + an additional weekly Member Briefing with a curation of community-sourced learnings and opportunities.
If you sign up for an annual membership you also get a slot to promote a job opening for free in the next Sunday newsletter.
---
From The Investor




---
From The Founder and Operator




---
Become a Femstreet contributor
You are a startup operator or investor and would like to increase your reach with your blog posts? We'd love to bring your content to our platform. Each month we will publish a select number of articles written by our operator and investor community. Our subscribers include the most important and interesting women in technology and business. Here are some of them. If you want to join this incredible group of Femstreet contributors, please reach out.
---
Opportunities



Want to promote a job opportunity to the 10k strong Femstreet family? Book your slot

here.


UX/UI Designer @ KLEF (Remote/ London)
The first step to building the new platform to discover the most promising emerging talent in the rap game is putting together the best product team. My portfolio company KLEF is currently hiring a UI/UX designer to lead their product design of 8Bars and to work closely with their community to create the best user experience. More details here + feel free to ping me for any intros to the team.

People & Ops Internship @ Northzone (Remote)
Northzone is looking for a proactive and driven intern to join our Operations & People team and help us build out our operator network. If you are a methodological researcher with demonstrable curiosity in the global startup ecosystem we'd love to hear from you here.
---
Events
🗓️ November 1
Beautystack Business Summit - The Winter Edition
Join an online marathon comprising of talks, workshops and inspiring sessions to help you level up your work post-lockdown. Hosted by Beautystack Founder, Sharmadean Reid, with guest speakers from the worlds of beauty, entrepreneurship, coaching, media and technology, this is a must-attend event for any freelance beauty, wellness or business professional. Secure your spot here.

🗓️November 13
Women in Enterprise Monthly Breakfast

PitchCollective Application.
Apply for January Venture's virtual pitch event that allows founders to pitch multiple investors at once, without an introduction. Participating investors have included: January Ventures (previously Jane VC), Precursor Ventures, Hustle Fund, Unshackled Ventures, Equal Ventures, and many more.


Apply for the accelerateHER pitch competition for diverse women founders here and have the opportunity of winning £5K and £20K worth of Facebook ad credits for your business.





And In Case You Missed It
---
You made it. Enjoy your Sunday. I'll catch you next week 👋
Comments, questions, tips? Send me a note
---
Written by Sarah Nöckel, Early-Stage investor at Northzone. All things workplace tech, data and enterprization of consumer. Born in Germany. Based in London. You can find me elsewhere on Twitter and Instagram.