Discover more from Femstreet
Femstreet is a media platform amplifying female voices, accelerating their success and creating a culture of empowerment - where women lead, shape, and fund the future.
Over 19,000 subscribers
Creative ways to find B2B leads; On investing and casting actors; Lex; Real & More
Your weekly Newsletter on Women in Tech and Venture Capital
Welcome to Femstreet, a weekly newsletter featuring must-read content by female operators and investors. I try to make this one of the best emails you get each Sunday morning. If you enjoy this issue, please like it above. Join our premium membership today to connect with and learn from peers and experts, leverage resources and discover career opportunities.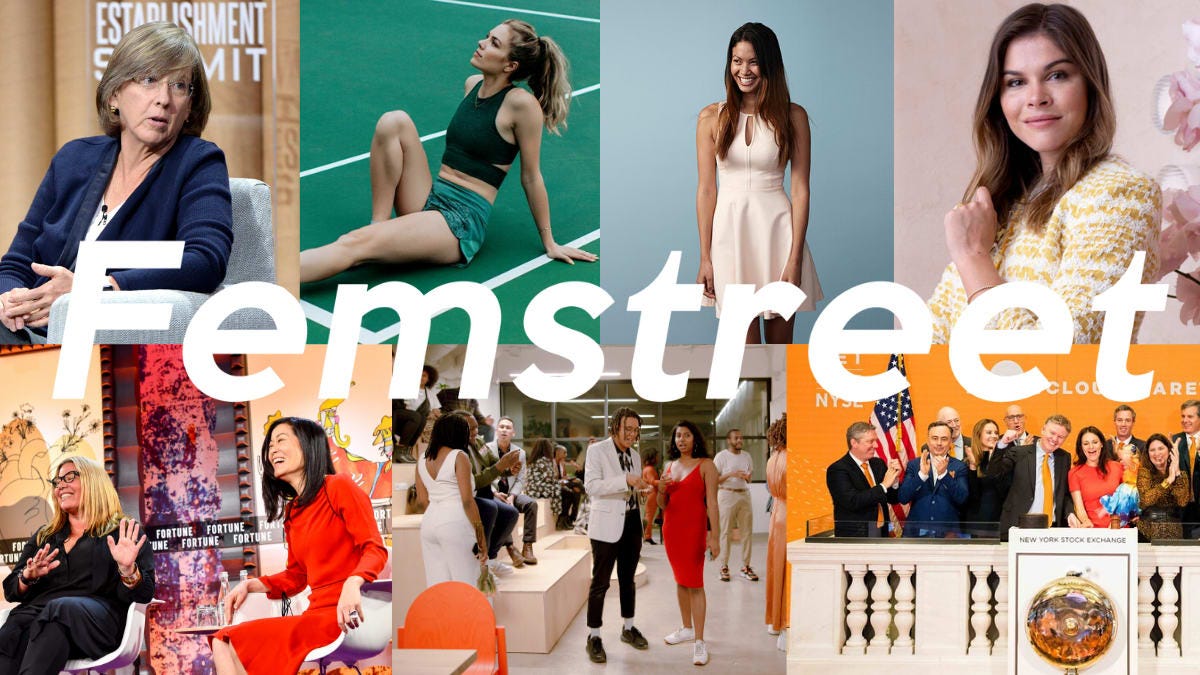 Hi friends 👋This s issue No. 144 and here's what you will learn today:
The key elements of your fundraising deck.

Why investing in founders is like casting actors.

Creative ways to find B2B leads.
Insights
Accessible therapy startup Real closed a $6m round of funding led by Forerunner Ventures and including Gwyneth Paltrow. Femstreet member Kell Rakowski, founder of Lex, the social app for queer women, raised $1.5m. The Essential Funding Guide for Entrepreneurs of Color. Meet the Type House. The Wing is late on rent. Why VCs are backing gender-neutral fashion. Why VC Firms are being pushed to take historically black colleges as LPs. Why startups solving problems for the 'Hypercultural Latinx' will have the potential to create companies with venture-like returns. 
People
Former Atomico and SoftBank VC Carolina Brochado has joined EQT to help build its new growth fund.

Sandhya Venkatachalam, formerly Deep Ventures, joins Khosla Ventures as Partner.



From The Investor
The shift to the cloud requires new tools and processes, fast. Here is why the merging of the DevOps driven cloud and cybersecurity will create dozens of new category leaders. Kara Nortman / Upfront Ventures




On the Product thinking that built Slack and Twitter. April Underwood / Obvious Ventures




VCs seem to be obsessed with B2B Marketplaces currently. Here's a map of the European B2B Marketplace Landscape by Julia Morrongiello of Point Nine Capital.



---
Join Femstreet Premium
If you become a paid member for $100 per year or $10 per month, you can connect with like-minded startup operators and investors on Slack, receive the complete suite of Femstreet resources, a member directory and full archive with Q&A expert sessions + an additional weekly Member Briefing with a curation of community-sourced learnings, opportunities, and resources.
---
From The Operator




Trying to break into Data Analytics? Read this Data Analyst Interview Guide. Diana Cherny / SurveyMonkey




The Resilience Economy: On integrating, not conquering and the Maslow's pyramid. Lauren Capelin / Reinventure




Developer onboarding is a huge problem and some data points that the average tenure of a developer is 12 months. One of the main reasons for leaving is not getting up to speed on the codebase.



B2B lead gen strategies must be tailored to the needs of individual companies. Here are 10 creative ways to find B2B leads. Nadine Clay / Vale Creative



"Passion is hard to measure, but its one of the leading indicators of success. Passion predicts grit, drive, work-ethic, grind, impact. Be passionate and search for passion."

Allison Bar Allen, COO at Fast




Am I saving enough? Is my money invested properly? Money is often a taboo topic. Lots of people have questions about money and budgets, but many only talk about it with close friends and family. Here are investment resources with tips, trips, and financial stories. Allison Barr Allen / Fast
---
Job Opportunities



Quorum is a chat platform with built-in privacy, payment, and user management features. We're a team of 3 looking to hire a founding engineer to lead our Mobile App development. We participated in the Y Combinator S19 program and are backed by some pretty great investors. Feel free to send your application to us.

Sym empowers engineers to create the perfect security and privacy workflows for their teams saving organizations thousands of hours of wasted review time and internal maintenance. They just closed their Series Seed and are hiring for a few roles in Engineering and Product in SF/Boston/Remote. Feel free to DM me or email Jin.


And In Case You Missed It


Thank you for being part of Femstreet this Sunday. See you next week!
Comments, questions, tips? Send me a note
Image credits: Banner (Fortune, Forbes, Glossier, All Raise, Canva, Ethel's Club, OV, NYSE); Sketch Courtesy of BHDM Design
---
Written by Sarah Nöckel, Early-Stage investor at Northzone. All things workplace tech, data management and enterprization of consumer. Born in Germany. Based in London. You can find me elsewhere on Twitter and Instagram.