Discover more from Femstreet
Femstreet is a media platform amplifying female voices, accelerating their success and creating a culture of empowerment - where women lead, shape, and fund the future.
Over 19,000 subscribers
How VCs can help more women to get ahead
Your weekly Newsletter on Women in Tech and Venture Capital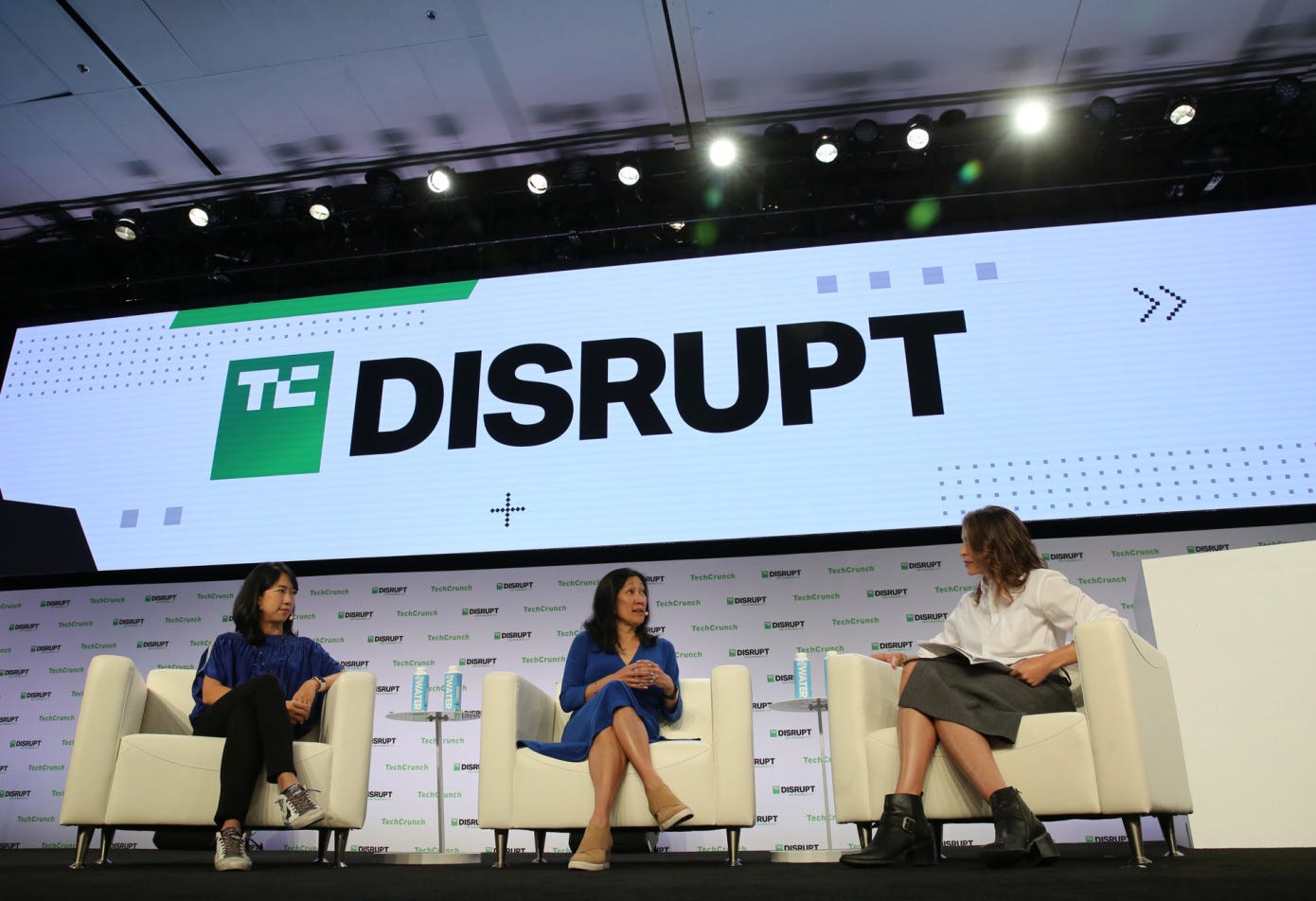 This is issue No. 105 and the last issue had a 49% open rate. The top two articles from the last week's issue were:  

Wondering why Femstreet looks different this week? We have moved Femstreet from Mailchimp to Substack. If you are currently a subscriber (as of today), you won't need to do anything. Why Substack?
Archives: It handles archives much more nicely. So even if you don't subscribe, you will be able to read the emails and search for content that was shared in the last 100+ issues.

Community: We can now also create discussion threads and host AMAs with experts. Substack also works hard to highlight a diverse range of writers.

Layout: They make sure that all emails render well in every imaginable email client and their customisation options are pretty light.

Costs: Substack allows writers to make money without harvesting your data or spamming you with ads.
---
Insights 
Melinda Gates is committing $1Bn to gender equality. All-women co-working space The Wing comes to London. Zola, the $650M wedding portal, taps the travel market with an expansion into honeymoons. Stitch Fix expands beyond the 'Fix' and added direct selling to its platform to boost its bottom line and acquire more customers. Natalist raises $5M from Katrina Lake, Julia Cheek, Rock Health to redesign the prenatal experience. Kauffman Fellows Research Center analysed US venture-backed startup data from over 90,000 companies going as far back as the year 2001 and found that gender-inclusive founding teams have greater success in fundraising and innovation.
---
From the Investor



How VCs can get more women to get ahead.
- Rebecca Kaden/ Union Square Ventures
"Entrepreneurship is hard, and survival requires access to resources and supportive communities."

On raising children on technology.
- Joanne Wilson/ Gotham Gal Ventures


🎙️How software companies form competitive advantages.
- Astasia Myers/ Redpoint Ventures


How to measure marketplace liquidity.
- Julia Morrongiello/ Point Nine Capital


On the power of managed marketplaces and the factors to consider in whether to go unmanaged vs. managed, and to what degree.
- Li Jin/ A16z
This week at TechCrunch Disrupt San Francisco, established VCs Theresia Gouw, the founder of a new firm called aCrew Capital, and Floodgate co-founder Ann Miura-Ko explained what they see as two distinct paths to the top of VC.
---
From the Founder & Operator



PagerDuty's Jenn Tejada on recruiting a diverse leadership team and building an inclusive culture.
"It's important to address talent and culture like any company would address any other big problem, like churn or competitive differentiation."

The process that will help you find a strong co-founder to work with.
- Gloria Lin/ Timber

The complete guide to non-sucky SaaS transactional emails.
- Val Geisler/ Fix My Churn


ClassPass founder Payal Kadakia's advice for early-stage entrepreneurs.
- Payal Kadakia/ ClassPass


On the importance of testing and strategies for vulnerability/security testing.
- Tanya Janca/ Microsoft

How to plan a Product Management career.
- Whitney Doyle/ Lifesize
---
Want to connect with fellow founders, funders and experts in our community? Request your invite to the Femstreet Slack channel with a link to your Linkedin profile.
Eligibility criteria: You must be a subscriber for at least three months and you must have a minimum 60% open rate. We've got a waitlist and will add people in batches every few weeks and it may take some time.
---
Upcoming Events
🗓️October 14-16 Dublin 
Meet me at SaaStock - Join Dawn and a select group of founders for drinks on October 15 in Dublin + request your free ticket to SaaStock here.
🗓️October 15 Malmö 
Nordic Female Investor meet-up
🗓️October 17 San Francisco 
Female Founders, Funders and First Employees Happy Hour with AngelList
🗓️October 23 Berlin
Hollywood in B2B - Rocking Marketing as a B2B Startup
Join me for an exclusive evening on B2B Marketing hosted by Dawn and Speedinvest to learn from the A-listers of B2B Storytelling and Marketing. We've got only 10 spots left - be quick! Password: Hollywood
🗓️October 23 New York 
The Vinetta Showcase Pitch & Panel Finals
🗓️October 25 Mountain View 
All Raise When Founder Met Funder Even
🗓️October 30 Munich
FTL Speaker Night - How mentoring can supercharge your career
---
📝 Resources
---
If you enjoyed this newsletter so far but you aren't subscribed yet, sign up for a free subscription.
If you are a female investor, founder or startup operator, we'd love to feature your content.
Are you currently fundraising? Let us know.
---
👋Comments, questions, tips? Send me a note!
Curated in London by Sarah Nöckel, Founder/Editor in Chief & B2B SaaS Investor at Dawn Capital - sarah@femstreet.com