Discover more from Femstreet
Femstreet is a media platform amplifying female voices, accelerating their success and creating a culture of empowerment - where women lead, shape, and fund the future.
Over 19,000 subscribers
Why Audrey Gelman's magazine cover is important; How to do due diligence on investors; Thingtesting is now venture backed
Your weekly Newsletter on Women in Tech and Venture Capital
Issue #103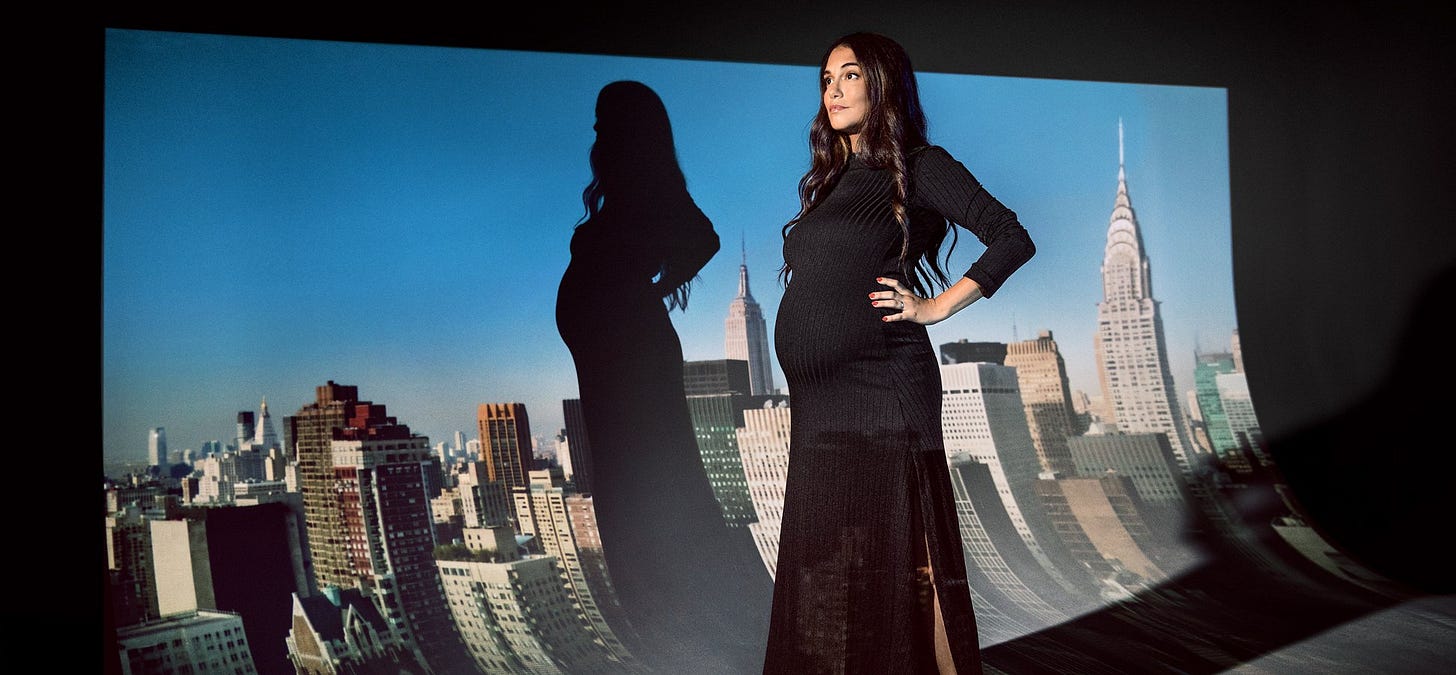 Audrey Gelman, The Wing | Inc.
This is issue No. 103 and the last issue had a 52% open rate. The top two articles from the last week's issue were:  
---
Insights 
Only three years old and with $118 Million in funding, Audrey Gelman has made the Wing's women-focused shared office spaces into a buzzy club of feminine empowerment built on inclusivity--and, perhaps, exclusivity. She is also the first visibly pregnant CEO to appear on the cover of a business magazine. Here's the untold story of how she got there. 

AND these entrepreneurs on Inc.'s second annual Female Founders 100 list have transformed every major industry in America. 

Why Wall Street has never had a woman CEO.

Diversity VC's latest report 'Venturing into Diversity & Inclusion' highlights that venture funds are not doing enough to promote diversity. Here are the stats and what firms can do to improve the situation. 

What a week it's been for Femstreet community members: 'The best VC on Instagram' is now VC-backed. Jenny Gyllander, Founder of Thingtesting, raised a $300K pre-seed round to create a full-scale D2C review platform. Lunchclub, co-founded by Hayley Leibson, raised $4M from a16z for its AI warm intro service and this is her pitch deck. 

---
From the Investor
How to spot global winners among local champions. (Podcast)
Luciana Lixandru/ Accel 

For the B2B gurus: The technologies that will enable digital transformation.
Sarah Guo/ Greylock

For the D2C nerds: How to evaluate brands and what the "new TAM" - Targeted Analytical Multichannel means. 
Magdalena Kala/ Bain Capital

Maybe founders should background check their investors (Instead of the other way around). Here's how to do due diligence on investors.
Sanna Westman/ Creandum
---
From the Founder & Operator
5 tactics to implement radical candor and boost morale at work.
Mathilde Collin/ Front

When Growth Hacking isn't the goal: how StitchFix approaches onboarding.
Patricia Mou/ Stitchfix

One of the most well-respected female CEO's in the world on her career path as an early employee at Google to YouTube's CEO, her thoughts on influencer-built businesses and the future of video content.
Susan Wojcicki/ YouTube

On building and leading a product design team.
Sally Carson/ Duo Security 

When and how do I add Machine Learning to a product roadmap?
Kenlyn Terai/ Wework

Brex founding story, the company's key growth decisions and long term vision, and advice for startups interested in building diverse teams.
Larissa Rocha/ Employee #1 Brex

---
Upcoming Events
🗓️September 24 London 
Diversity Lab: Moving Venture Capital & Tech Forward
🗓️September 24 New York 
All Raise & J.P. Morgan present: Disruptive Market Trends for the Boardroom
🗓️September 24 London 
AllBright Pitch Day
🗓️September 26 Stockholm 
SUP46FemTech Meet NASA's ''Rocket Woman''
🗓️October 1 Paris 
F for Femme (Meet me there)
🗓️October 2 London 
Getting on The Property Ladder & Renting Better by Vestpod
🗓️October 25 Mountain View 
All Raise When Founder Met Funder Event
---
📝Resources
---
If you are a female investor, founder or startup operator, we'd love to feature your content.

Curated in London by Sarah Nöckel, Founder / Editor in Chief & B2B SaaS Investor at Dawn Capital - sarah@femstreet.com