Discover more from Femstreet
Femstreet is a media platform amplifying female voices, accelerating their success and creating a culture of empowerment - where women lead, shape, and fund the future.
Over 19,000 subscribers
Why not monetize yourself in 2020?; ClassPass is a unicorn; Billie sells to P&G & More
Your weekly Newsletter on Women in Tech and Venture Capital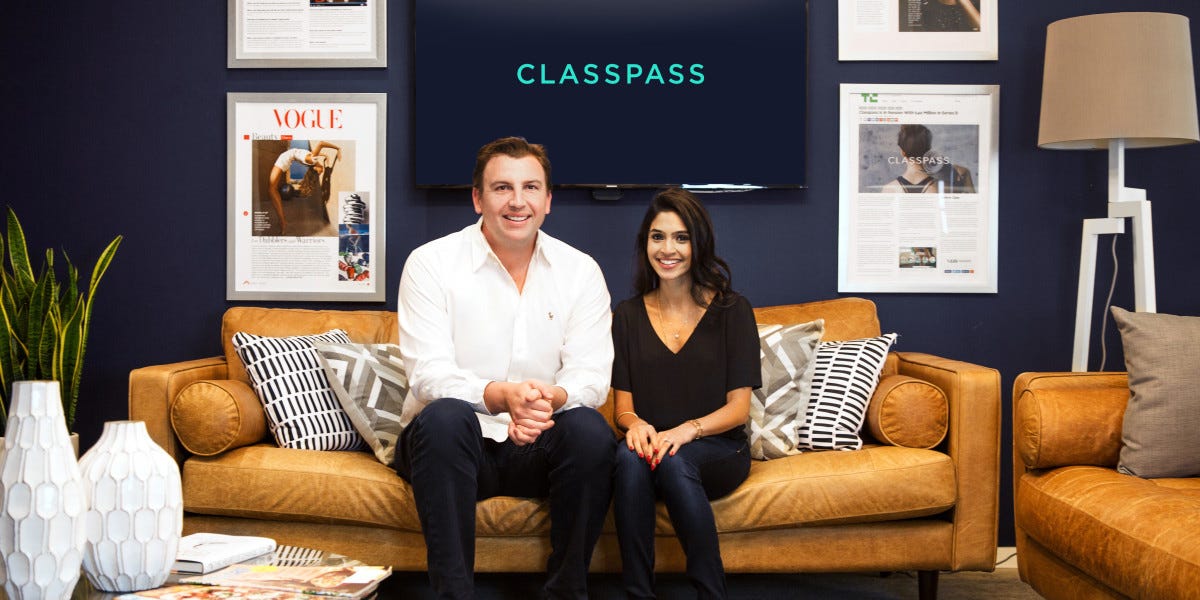 Welcome back, Femstreet friends! 👋 I've missed you and hope you had a good start to the new year!


New year, new discussions!
Tune in for our first Q&A session this year on January 21 with Ann Bordetsky, COO of Rival - a SaaS technology platform for live events backed by a16z and Upfront Ventures.
---
Insights



The studio fitness and wellness platform ClassPass, founded in 2013, has raised $285 million in funding to accelerate its international expansion and grow its corporate wellness offering, which is making the company the latest female-founded startup to achieve a $1 billion unicorn valuation. And we are only 12 days into the new year!


This week, P&G announced its plans to acquire the women's shaving company Billie. The company was founded in 2017 by Georgina Gooley and Jason Bravman and had raised a total of $35m in venture funding. This is first DNVB exit of the '20s. Leanluxe suggests the sale was in the $100-150m range as consumer brand multiples are in the 2-3x revenue range and Billie was making around $50m annually.


People

Samara Mejia Hernandez, formerly MATH Venture Partners in Chicago, launched Chingona Ventures with the aim to invest in underlooked founders.


Antonia Rojas Eing joins ALLVP as the youngest female VC partner in Latin America.

Anne Lee Skates, formerly at Floodgate, joined A16z as an investment partner on the consumer team.

Miami-based Monica Black launched function.vc, a membership organization that seeks to elevate Miami as a source of investment capital in the VC ecosystem.
---
No subscription? You're missing out. Here is what members say about us:
Join the high-powered community to meet and talk with fellow founders and funders – online and offline.
Subscribers are asking other members for #advice, sharing #wins, #job opportunities, #fundraising details, scheduling meetups at #events and connecting 1:1 on our Slack channel.
---
From the Investor



The VC community has recently been talking a lot about the Passion Economy and how individuals are monetising interactions and access to knowledge in a value-aligned way without using ads. Here's my take on the space and what this means for our community.


If you feel like you can't get enough of this, here are the 16 key metrics for the Passion Economy.
— Li Jin / a16z


AND more: On Adobe's market cap, Netflix stock and new opportunities for creator tools.
— Brianne Kimmel / Work Life Ventures


2020 Predictions: The 10 greatest consumer opportunities over the next year.
— Nicole Quinn / Lightspeed


8 questions to ask yourself before applying to an accelerator.
— Jillian Canning / WeWork
Here's which markets are the most and least served by seed investors.
— Melody Koh / Next View Ventures
Elizabeth Yin of Hustle VC on the importance of TAM and Go-to-market.

Bonus: Every VC looks for strong founders, but what makes a strong founder? Lan Xuezhao, Founding Partner of Basis Set Ventures, asked early-stage investors representing north of $40 billion to rate 60+ founders on a number of dimensions including demographical, behavioural and psychological traits, in an effort to understand what makes a successful or struggling founder. The results can be found here.
---
Job alert!
London-based Talis Capital is looking for a Marketing Manager. If you want to gain great exposure to the global tech ecosystem, meet exciting new start-ups, organise technology conferences and start-up networking events and lead on brand management, then this is for you. You can find the job description here. If you think, you'd crush this role, send your CV to us.
---
From the Founder & Operator
Guild Education founder and CEO Rachel Carlson reflects on wanting to avoid looking for investors while pregnant with twins at all costs. But she had to do it anyway. Here's how she landed a $40 million investment just days before she delivered twins.


Critical lessons in startup community building.
— Bailey Richardson / People & Company


On the moments that led to the birth of Rent the Runway and mastering the businesses behind the business.
— Jennifer Hyman / Rent the Runway


From containers over serverless to the future of PaaS. Here's a decade in review in tech.
— Cindy Sridharan / imgix

Here's how you can find out if a job candidate can handle working at a startup.
— Jessica Powell / CapitalG


I really enjoyed this analysis on the plight of Germany's female workers and all the reasons why it could change.
— Laetitia Vitaud / Cadre Noir


On accessibility tools and resources for designers and developers.
— Lisa Dziuba / FlawlessApp.io
---
Upcoming Events



🗓️January 15 Berkeley
Getting VCs to Take You Seriously as a Female Founder

🗓️January 15 New York
NY Enterprise Technology Meetup 

🗓️January 16 London
Angel coffee morning with Samira Ann Qassim at Pink Salt Ventures
🗓️January 21 San Francisco
The Future of Women In Venture by Boss Women Collective
🗓️January 22 New York
LMHQ Women's Breakfast: Fierce Female Founders
🗓️January 25 London
One-day crash course on AI by R42. Get a 20% discount with the code '20R42'
---
Thanks for being part of Femstreet this Sunday. 🙏We have big plans for 2020 and as you know, the growth of this platform has always been powered by YOU. If you have a few minutes, take this 

very very short survey

. Thank you!
If you are a female investor, founder or startup operator, we'd love to feature your content.
Are you currently fundraising? Share the details with us here.
Follow me on Twitter, Medium, and Femstreet on Instagram.
---
👋Comments, questions, tips? Know a founder of a B2B company I should meet? Send me a note!
Curated in London by Sarah Nöckel, Founder/Editor in Chief & B2B SaaS Investor at Dawn Capital