Discover more from Femstreet
Femstreet is a media platform amplifying female voices, accelerating their success and creating a culture of empowerment - where women lead, shape, and fund the future.
Over 19,000 subscribers
The Operator Collective; Ada Ventures; Away co-founder steps back from CEO role; How Melanie Perkins built a $3.2B startup phenom & More
Your weekly Newsletter on Women in Tech and Venture Capital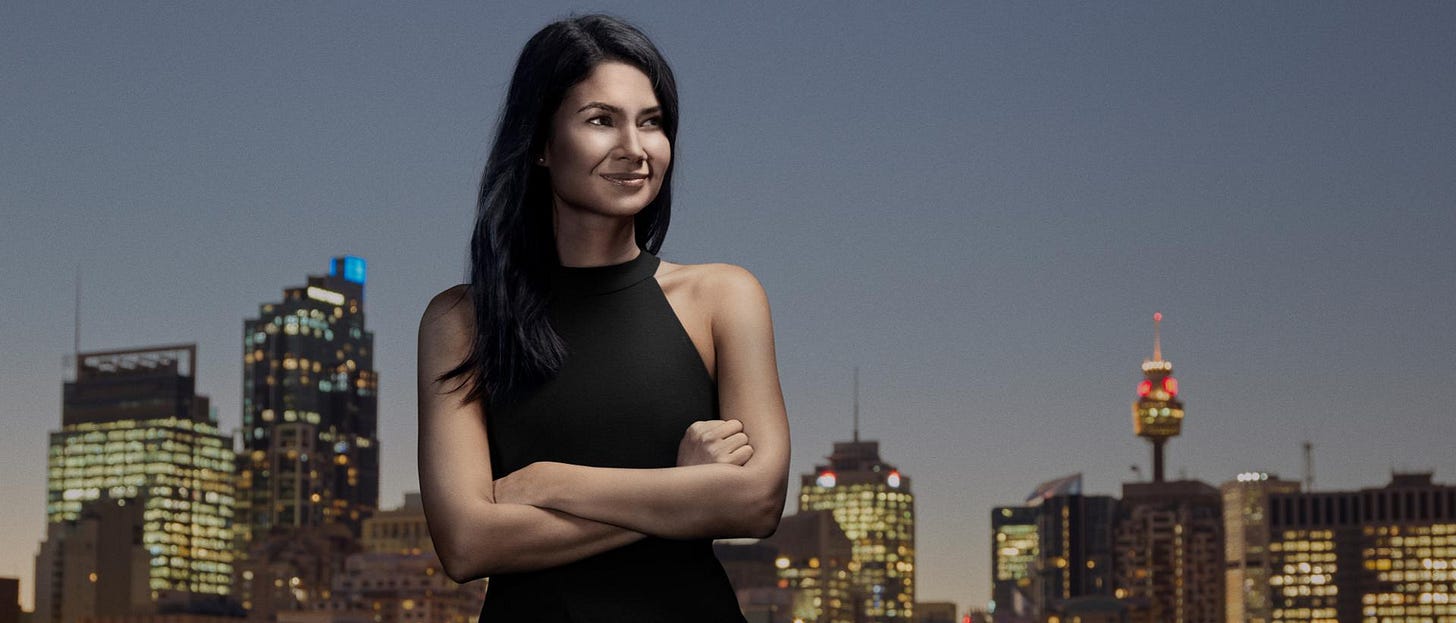 Happy Sunday, friends and welcome to issue No. 115. The top two articles from the last week's issue were:  
Thanks to everyone who came to our Winter Warmer in London on Monday! Special thanks to Lily and Lauren from Huckletree for hosting us. I loved meeting you all in real life and hearing your stories. 🙏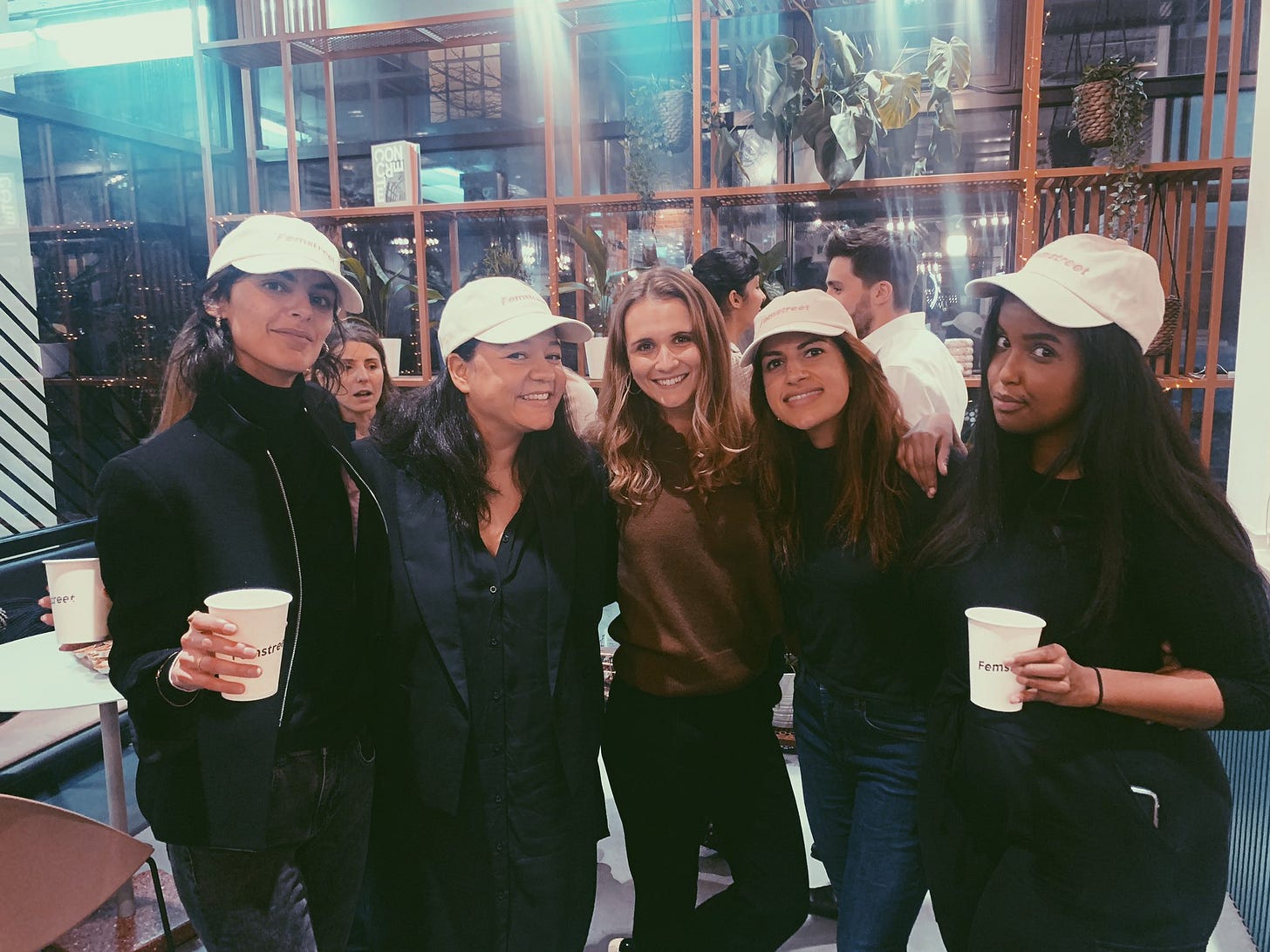 Femstreet member Lolita Taub is giving away a 1-year membership. Nominate yourself or someone else until today 10am EST.
Want to extend the benefits of the Femstreet community to friends or founders in your portfolio?
You can gift of a Femstreet membership to colleagues, investors, founders and operators in your network. Share access to our curated community and exclusive benefits with those that will benefit from this most in the new year:
---
Insights
According to the latest data collected by PitchBook, US VC investment in female founders hits all-time high in 2019. Venture capital investment in all-female founding teams hit $3.3 billion in 2019, representing 2.8% of capital invested across the entire U.S. startup ecosystem this year. On a mission to close that gap, firms like Harlem Capital invest in minority entrepreneurs and organizations like BLCK VC seek to provide community for black venture investors.

According to Atomico's recent "State of European Tech, 2019" at present, 92 in every 100 dollars invested in Europe goes to all-male teams, 83% founders are white, 82% are university educated, in the U.K. This week, Ada Ventures, a new $34m London-based venture capital fund investing in overlooked founders, launched at TechCrunch Disrupt Berlin. Ada launched 17 months after founders Check Warner and Matt Penneycard began raising. In that time they've met or contacted 330 limited partners (LPs), tweaked the pitch deck 114 times, received 125 'no's, taken 62 flights and made 10 investments.

The Operator Collective, founded by repeat enterprise operator Mallun Yen and Leyla Seka, the former Salesforce exec who's now an LP and investing partner, raises its first fund of $45 Million from 100+ operators. 90% of these LPs are women, and more than 40% of them are people of color. 77% of them have never invested in tech despite their stellar credentials. The fund will not focus on a specific stage, but will invest in B2B companies with product fit and revenue.

Why does it matter? Operator Collective's mission is to get more women and people of color into VC. The operators behind it are all going to be the next generation of investors.

"Other VC firms have hired investing partners with startup experience, but few have focused on bringing on such an operator-heavy (and diverse) pool of LPs. The roster includes the COOs of Silicon Valley startups Waymo, Stripe, and Cloudflare, the CTOs of Lime and Gap, and the CMO of Zoom, to name just a few."
---
People
Canaan Partners promotes Julie Grant to General Partner.

Away co-founder Steph Korey steps back from CEO role and Stuart Haselden, COO at Lululemon, is taking her spot.
---
From the Investor



As part of my series on B2B Marketing, here are some tactics about how to build an SME lead generation machine with limited resources that may help you grow from 🐴 to 🦄.


"In the interests of openness, I wanted to share my own story of what it took to found Ada Ventures and raise $34m and why layers of privilege, many of which I'm not even mentioning here, enabled me to do this."

— Check Warner / Ada Ventures
Following the launch of Ada Ventures, its founder Check shared some thoughts on fundraising and privilege in the hope that it will change for future fund managers.

There's no single path to start investing. Brianne Kimmel of Work Life Ventures on why the Angel J-Curve is a guiding framework to better understand the opportunities available for operators in Silicon Valley based on your time and revenue (social/working capital) in the ecosystem.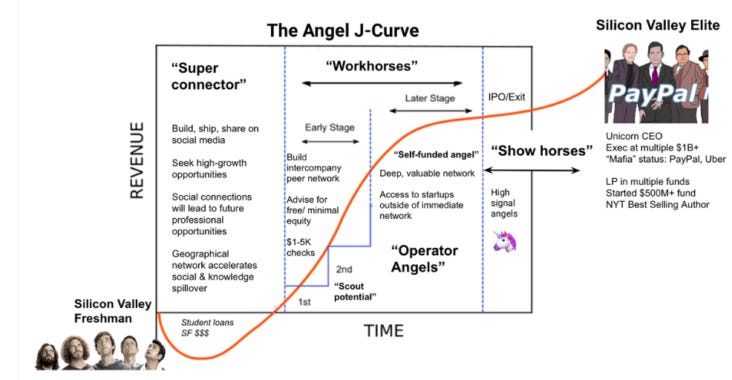 How much time do you spend on Facebook these days compared to 2 years ago? Do you think Facebook is dead to Gen Z? The venture twins took a look at recent usage trends, and how the company is trying to stay relevant for the next generation of consumers.
— Justine and Olivia Moore / CRV


On what the future might hold for workers.
— Mercedes Bent / Lightspeed Venture Partners


How much do you know about Corporate vs. Institutional Venture? Annika Lewis of Vanedge Capital, is demystifying some nuances between the two worlds.


Elizabeth Yin, General Partner at Hustle Fund, shares how she raised her $11.5M Venture Capital Fund (and some learnings).
"I soft pitched everyone at every party I went to. I soft pitched my optometrist during my eye appointment."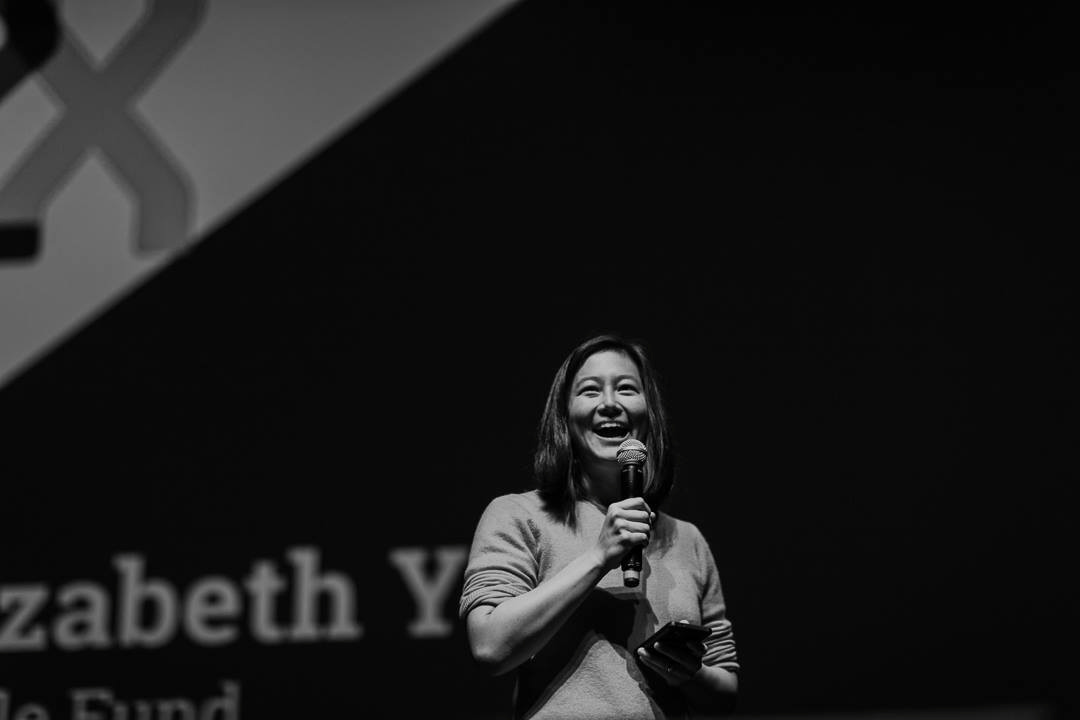 On Tuesday, December 17th, Elizabeth will be doing a Q&A on Femstreet and you can ask her anything about fundraising (from angel to seed) and she will share tactics you can use to find, pitch, and close investors. Everyone can participate, so watch out for the email in your inbox 📩
We will kick off with our member-only Q&As next year. You can become an official Femstreet member for just $10 a month or $100 a year.
---
From the Founder & Operator
Alex Konrad visited Melanie Perkins, 32 and founder of the design software company Canva with 20 million monthly users, in Australia to find out how she as a young Australian kitesurfer ended up building a $3.2B (Profitable!) startup phenom.


On the importance of EQ for entrepreneurs and why the most valuable investment you can make is in yourself.
— Anna Barber / Techstars
"Many people ask me about my path to VC. The truth is - I actually

COLD applied

to Andreessen Horowitz.'"
— Li Jin / A16z
On why cryptocurrency is most useful for breaking laws and social constructs.
— Jill Carlson / Open Money Initiative

On why building a presentation about your business for your employees every quarter boosts employee engagement. Great read on why and how to do it.
— Mathilde Collin / Front
Squad founder and CEO Isa Watson shares the ups and downs of her path when raising VC in Silicon Valley.
The TaskRabbit founder speaks about the pressure entrepreneurs face to succeed.
— Leah Busque Solivan / Fuel Capital & ex Taskrabbit
---
Upcoming Events



Jane VC x Femstreet workshop with executive coaching expert
Join a select group of early-stage startup founders for a workshop on how to scale yourself as a leader led by Jess Ratcliffe. The session will help focus on personal growth, including projecting power, building confidence and moving through self-doubt. It will help founders identify the type of leader they would like to become and turn those ideas into an actionable roadmap.
Date: Tuesday, January 14 from 12:00-1:30pm at Huckletree in London
Note: This event is free of charge. Attendance is limited to 8 founders, so spots are VERY limited.
Want to join? Apply here with a link to your Linkedin!

🗓️January 15 Berkeley
Getting VCs to Take You Seriously as a Female Founder

🗓️January 16 London
Angel coffee morning with Samira Ann Qassim at Pink Salt Ventures
🗓️January 22 New York
LMHQ Women's Breakfast: Fierce Female Founders
---
Thanks for being part of Femstreet this Sunday. 🙏If you enjoyed this newsletter so far but you aren't subscribed yet or want to become an official member, sign up here.
If you are a female investor, founder or startup operator, we'd love to feature your content.
Are you currently fundraising? Share the details with us here.
---
Curated in London by Sarah Nöckel, Founder/Editor in Chief & B2B SaaS Investor at Dawn Capital
Want more?
Follow me on Twitter, Medium, and Femstreet on Instagram.
Comments, questions, tips? Know a founder of a B2B company I should meet? Send me a note!