Discover more from Femstreet
Femstreet is a media platform amplifying female voices, accelerating their success and creating a culture of empowerment - where women lead, shape, and fund the future.
Over 19,000 subscribers
The new generation of venture funds; Girlboss; The Softbank domino effect & More
Your weekly Newsletter on Women in Tech and Venture Capital
Happy Sunday, friends and welcome to issue No. 116. I wanted to quickly mention that this is the last issue covering news and insights for 2019 and we will back to normal on January 12th. However, as this year was such a terrific year for women in tech and venture capital, we will deliver a special issue with the best of 2019 to your inbox before the end of the year. We've got plenty to celebrate and you don't want to miss out on that! Happy holidays, see you all in 2020! 👋
The top two articles from the last week's issue were:  
We hope you enjoyed our Q&A session with Elizabeth Yin (Hustle Fund) this week. We want to do many more of these with founders and investors as part of our premium offering next year. Here is how participants talked about it on social:

If you missed it, you can read the entire discussion threads here 👇
---
Insights



I don't think this year could have ended any better with these two fund announcements:

Theresia Gouw's new firm, Acrew Capital, just closed a $250 million debut fund. The firm will be looking to invest in half a dozen areas, including cybersecurity, where Gouw is widely considered expert; financial services; the future of work; and interconnected data. So far, Acrew has made six investments, including in the digital bank Chime, Klar and Augtera Networks.


Former Twitter executive and #ANGELS founding partner Katie Jacobs Stanton raises $25M for debut fund Moxxie Ventures. As the sole general partner, she plans to invest between $250,000 and $500,000 in underrepresented and underestimated founders, with a focus on "products that make life and work better."


Ann Bordetsky, COO of Rival, summarised it well: "The most exciting and transformative trend happening in the Tech community right now is a new generation of venture funds — founded, raised and led by experienced, badass women. This wave of Wonder Women will reshape Silicon Valley as we know it." Amen.


The new media investment firm Attention Capital acquired Girlboss.
Deal terms weren't disclosed which seems a bit odd but it solidifies exit opportunities for community based platforms. Our friend Paul from LeanLuxe managed to get some good context on the founder Sophia Amoruso: "I don't think that Amoruso is actually very good at running businesses. She's basically an influencer. This partnership definitely made sense for her." Interesting!


The Wing has been critised for its lack of diversity in the spaces and now more men are apparently showing up and women are pissed. Ha! You all know that Femstreet is gender neutral because "everyone deserves some pastel in their lives." Joke aside. The Wing members bringing in men to the space are most likely just having investor meetings. However, what's not ok is that they aren't respectful of some of the rules.
---
People
Kristina Shen joined Andreessen Horowitz as a general partner focused on enterprise software investments. She previously was with Bessemer Venture Partners.

My phenomenal colleague Evgenia Plotnikova was promoted to Partner at Dawn.

Jocelyn Kinsey has been promoted to partner at DFJ Growth.
---
From the Investor
5 tips for pitching a deck that captures an investor's attention.
— Anna Khan / CRV


On how small businesses are utilising today's technology and the Industries that are ripe for 'Business in a Box' disruption.
— Ashley Brasier / Lightspeed Venture Partners

On making a living off 'likes' and how platforms can help influencers monetise through digital goods and eCommerce.
— Connie Chan / A16z


On the Softbank domino effect it and why the fund the size of the Vision Fund inflates every financing stage all the way to pre-seed. 
— Sarah Tavel / Benchmark

How the email app Superhuman uses video game design to make work feel more like a game. 🎮
— Brianne Kimmel / Work-Life Ventures


On Software as the future of payments distribution.
— Ashley Paston / Bain Capital

---
You can still gift a Femstreet membership to colleagues, investors, founders and operators in your network. Share access to our curated community and exclusive benefits with those that will benefit from this most in the new year:
---
From the Founder & Operator




On why untranslatable words matter to your well-being.
— Anne-Laure Le Cunff / Ness Labs
"Don't wait until something terrible happens to prioritize mental health."
Invest in yourself, and other lessons on leadership from Alexis Ohanian.
—Mathilde Collin / Front

Why bootstrapping can help startups raise VC money.
—Leia Ruseva / EllisX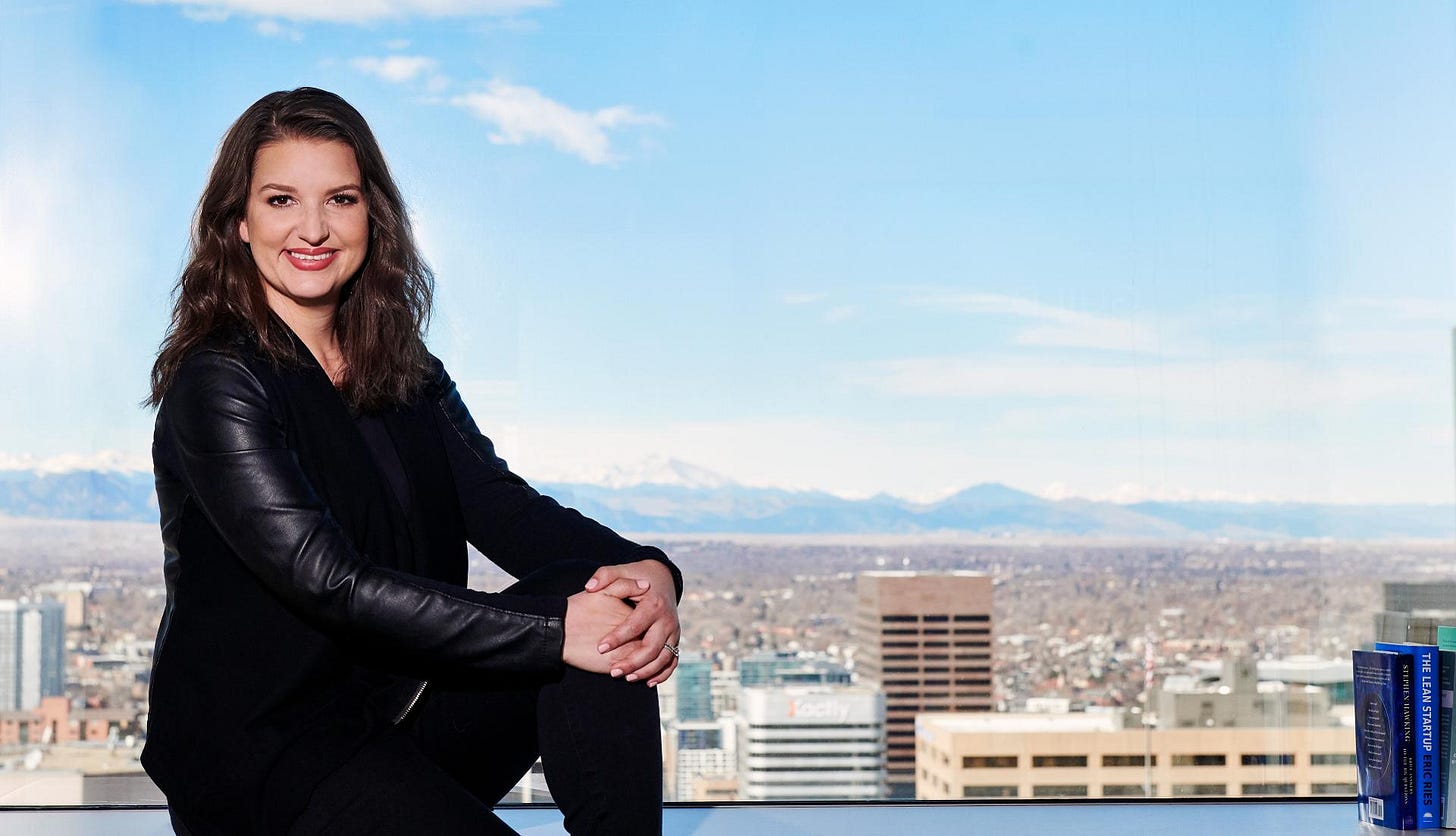 Here is how Rachel Romer Carlson, 31, co-founder and CEO of Guild Education, grew the company to a $1B valuation helping workers get degrees.
---
Upcoming Events



🗓️January 15 Berkeley
Getting VCs to Take You Seriously as a Female Founder

🗓️January 15 New York
NY Enterprise Technology Meetup 

🗓️January 16 London
Angel coffee morning with Samira Ann Qassim at Pink Salt Ventures
🗓️January 22 New York
LMHQ Women's Breakfast: Fierce Female Founders
---
Thanks for being part of Femstreet this Sunday. 🙏If you enjoyed this newsletter so far but you aren't subscribed yet or want to become an official member, sign up here.
If you are a female investor, founder or startup operator, we'd love to feature your content.
Are you currently fundraising? Share the details with us here.
---
Curated in London by Sarah Nöckel, Founder/Editor in Chief & B2B SaaS Investor at Dawn Capital
Want more?
Follow me on Twitter, Medium, and Femstreet on Instagram.
Comments, questions, tips? Know a founder of a B2B company I should meet? Send me a note!