Discover more from Femstreet
Femstreet is a media platform amplifying female voices, accelerating their success and creating a culture of empowerment - where women lead, shape, and fund the future.
Over 19,000 subscribers
Super angels; Venture debt vs equity; Brandless; Scaling people ops & More
Your weekly Newsletter on Women in Tech and Venture Capital
Hello again and welcome to issue No. 122. [Blows the whistle] I hope you had a stellar weekend so far, everyone.
ICYMI: Last week, Julia Enthoven, Co-founder & CEO of Kapwing, hosted a Q&A on Femstreet about how to transition from bootstrapping to venture-backed growth. She shared best practices on how to balance fundraising while still running the business, dilution & more.
Insights
Battery Ventures announced that it has raised $2B for two new funds. Chelsea Stoner, the first (and only) female general partner in the firm's 37-year history, is a superstar investor behind some of Battery Ventures's largest exits. She often pursues software-healthcare companies in markets that a lot of other investors overlook and believes companies located in places that require a connecting flight are often the best deals.

Brandless, the pioneering Amazon alternative founded by Tina Sharkey, shuts down operations, becoming SoftBank Vision Fund's first failure.

" Brandless is closing down, which is being spun into a commentary on Softbank. This is fair, but the bigger takeaway is about DTC broadly." - Ben Thompson


Historically, women have been left out of VC. However, the new generation of tech investors are raising their own venture-capital funds as solo general partners because they have a unique insight or skillset that makes them superior at building companies and allows them to carve out out a valuable niche in a landscape dominated by VC giants. As more angels start funds, there are more options for founders today. Here are the 19 'super angel' investors that every founder should know and why their collective knowledge is a true extension to the founding team.



People
Underscore promotes Lily Lyman to Partner.

Sapphire Ventures announced the promotion of Abigail Johnson to MD and Chief Operating Officer.

Morgan Stanley hired Brittany Skoda, who was most recently an executive at Workday, to become its global head of software banking.
---
No subscription? You're missing out. Sign up as a paid member for just $100/year.
If you become a paid member, you will receive the complete suite of Femstreet resources, access to our Slack channel, member directory and invites to exclusive in-person events. Join the high-powered community to access our archive with Q&A expert sessions and to meet and talk with fellow founders and funders – online and offline. Subscribers are asking other members for #advice, sharing #wins, #job opportunities, #fundraising details and connecting 1:1. 🔥



From the Investor




What I learned as a European software VC.
— Joyce Liu


Startup founder mental health: Why it matters and how to boost it.
— Maren Bannon / Jane VC


Here are the three DevOps trends to watch in 2020.
— Astasia Myers / Redpoint

🎙️On operator-angel and nano-fund trends, moats in venture capital and how the LP and GP ecosystems will evolve over the next five to ten years.
— Beezer Clarkson / Sapphire Ventures


On the four categories of flexible work and why hourly work is more creative and flexible than ever.
— Brianne Kimmel / Work-Life VC


Why the Menopause market is hot and it's a good time to look deeper into the space.
— Beata Klein / Creandum


On the rise of data engineering and why data scientists are getting eclipsed.
— Priyanka Somrah / Work-bench

Crypto memes and adoption.
— Linda Xie / Scalar Capital
On venture debt vs equity. (Must-read for founders)
From the Founder & Operator

Four things I wish I knew as the new CTO of a startup.
— Isabel Nyo / Atlassian

On places, people and culture in life and startups: How do you operate when there are just a few of you in the room trying to get to product-market fit?
— Holly Liu / Kabam



"Stay a Founder as along as possible. Don't play CEO."
Must read: "All the stuff I got wrong in 2019."
— Sharmadean Reid / Beautystack



On scaling People Operations and what breaks as you scale.
— Marinal Gorey / Seedcamp


"The interview strategy that landed me my first data science job."
— Kate Marie Lewis / Amino Health


On why you have to grow in order for your business to grow.
— Cherae Robinson / Tastemakers Africa
Your fundraising isn't going as planned? Remember this:
Featured jobs
from the community

Product Manager @ Shipamax (London)
Having recently announced their $7M Series A, London-based Shipamax is looking for a Product Manager. Delivering plug & play automation for logistics providers who are constrained by manual admin, this role provides a hands-on opportunity to ship a product that impacts the global supply chain. If you can turn complex flows into simple products that delight customers, this role is for you. Send your CV to us.

VC @ Samsung NEXT (Berlin)
Samsung NEXT Ventures is looking for an experienced and well-connected investment professional to assist in leading early-stage venture investments from its Berlin office. Based on your experience and current team needs, they can offer a Principal, Director or MD level role. Send your CV to us.
---
Bonus for the ladies: Get a discount on your first Daye order of naked or CBD tampon products with the code FEMSTREET here.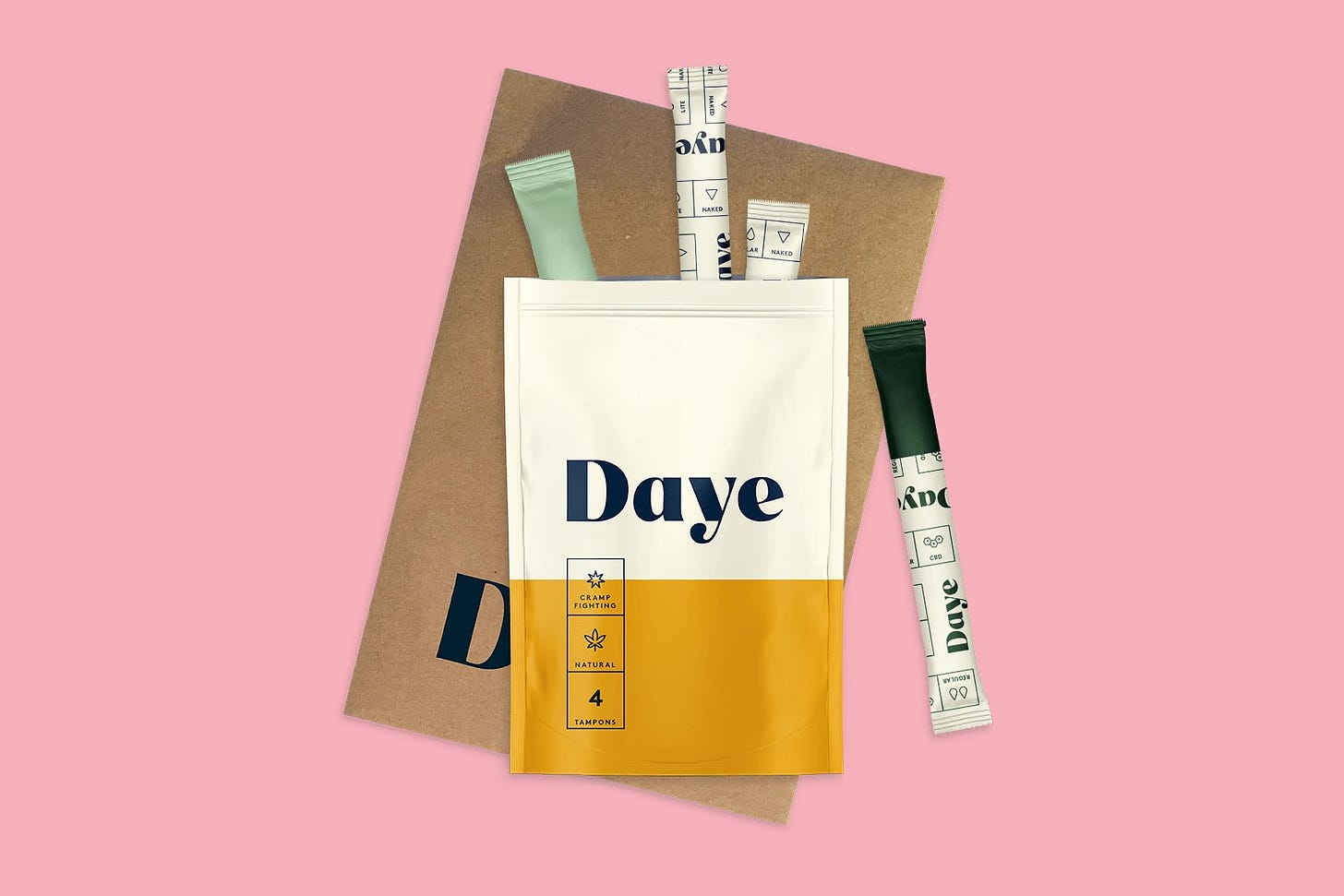 Upcoming Events
🗓️February 20 New York
Listing Bootcamp for those that are preparing to go public

🗓️February 20 London
Playfair Capital Female founder investor office hours

🗓️February 27 London
Navigating the Partner Track in VC

🗓️February 27 London
10x10 VC: Getting into Venture Capital

🗓️February 29 London
Beautystack x UN Women UK Hackathon: Ending violence against women

🗓️March 4th New York
Jane VC Workshop - Running a Fundraising Process (& Making It Successful)


Did someone send you this link? You can get Femstreet every Sunday straight to your inbox by subscribing! Just click that button below.
---
Thanks for being part of Femstreet this Sunday.
You rock!
🙏
If you are a female investor, founder or startup operator, we'd love to feature your content.
Are you currently fundraising? Share the details with us here.
Follow me on Twitter, Medium, and Femstreet on Instagram.
---
👋Comments, questions, tips? Know a founder of a B2B company I should meet? Send me a note!
Curated in London by Sarah Nöckel, Founder/Editor in Chief & B2B SaaS Investor at Dawn Capital