Discover more from Femstreet
Femstreet is a media platform amplifying female voices, accelerating their success and creating a culture of empowerment - where women lead, shape, and fund the future.
Over 19,000 subscribers
Steph Korey returns to Away as CEO; How to start angel investing; Founder wellness tips; Women in Enterprise Tech
Your weekly Newsletter on Women in Tech and Venture Capital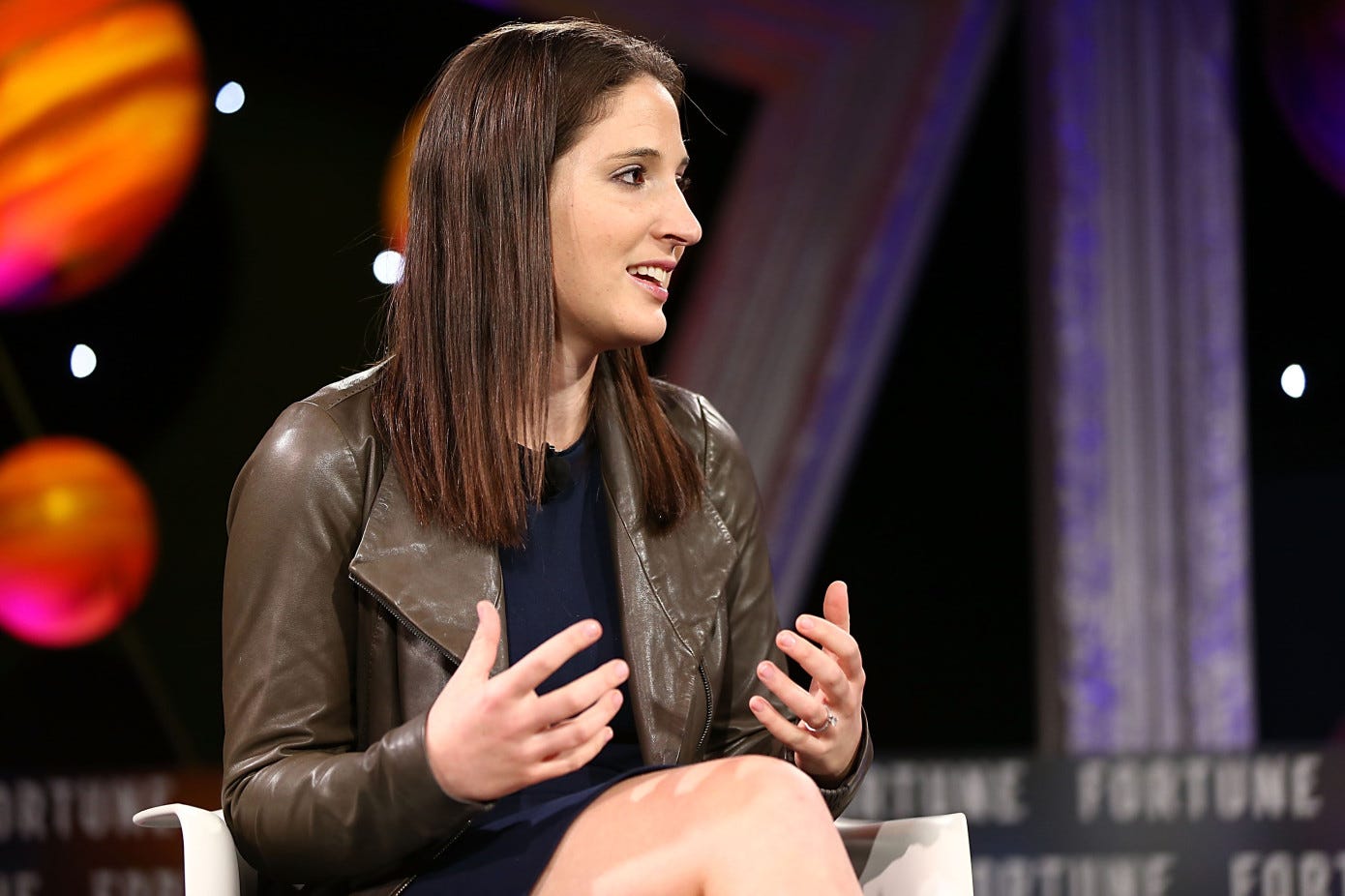 Happy Sunday, everyone! Welcome to issue No. 118. I hope you had a terrific weekend so far!

Before we dive into things, I wanted to announce an event.
Women in Enterprise Tech
I am hosting another Women in Enterprise Tech event in London on Wednesday, 4th March. I've teamed up with Crane VC to help bring women in enterprise software together to share learnings and make meaningful new connections. This is an invite-only program for founders and women in product, marketing or sales at B2B software businesses. Key speakers will be announced soon. Please apply here:
---
New year, new discussions!
Tune in for our first Q&A session this year on Tuesday, January 21 with Ann Bordetsky, COO of Rival - a SaaS technology platform for live events backed by a16z and Upfront Ventures - to talk about how to lead through periods of crisis or intense growth.
---
Insights
The Away saga continues: Steph Korey is returning to her old role as CEO just weeks after stepping down. What a comeback! Erin Grau, the company's VP of people resigned. Here's what brands can learn from Away's PR crisis.

Bloomberg published an interesting piece on Bumble and its founder Whitney who's on a mission to build a safer dating app for women. (I am a big fan of that) After months of reporting it wasn't at all clear how Bumble is making a measurable difference.

Great profile and story of Nikki Pechet, CEO of Homebound, who raised $53m to reinvent home building with software designed to cut the delays and cost overruns that plague the construction industry.
People



Natalie Dillon of Maveron has been promoted to Principal.

Sarah Catanzaro was promoted to Partner at Amplify Partners.

London-based Atomico promotes surgeon-turned-VC Irina Haivas to partner.

Another former Kleiner partner launched a fund; this time it's Lynn Chou O'Keefe with Define Ventures, a debut fund with $87m in capital commitments.

Last November, Axios reported that New Enterprise Associates partner Dayna Grayson was leaving the firm after roughly six years to launch her own shop in Washington, D.C. called Construct Capital. Now we know that Grayson has company: Rachel Holt, one of Uber's first employees and until now its head of new mobility, announced last week that she's joining Grayson as her co-founder.
---
No subscription? You're missing out. Here is what members say about us:
Join the high-powered community to meet and talk with fellow founders and funders – online and offline. Subscribers are asking other members for #advice, sharing #wins, #job opportunities, #fundraising details, scheduling meetups at #events and connecting 1:1 on our Slack channel.
---
From the Investor



A high-level overview of the eight categories of workplace collaboration and what it takes to nail Go-to-market.
— Merci Victoria Grace / Lightspeed Venture Partners


Fundraising? Avoid these ten instant disqualifiers.
— Sarah A. Downey / Accomplice


Are you planning to make your first angel investment this year? Here is how to start angel investing.
— Julia DeWah / Angel invest, formerly Opendoor & Bain

On founder wellness: Why the best decisions are made when you're well-rested.
— Leah Solivan / Fuel Capital


Four things to learn about D2C economics from The Casper's S-1.
— Justine and Olivia Moore / CRV

Anu Hariharan of YC's Continuity Fund on growth investing.
---
Jobs
London-based Talis Capital is looking for a Marketing Manager. If you want to gain great exposure to the global tech ecosystem, meet exciting new start-ups, organise technology conferences and start-up networking events and lead on brand management, then this is for you. You can find the job description here. If you think, you'd crush this role, send your CV to us.
---
From the Founder & Operator
I usually don't share content that is older than 1-2 weeks but I missed this gem:
A proven and tested framework for 1:1 meetings to combat bias and build deep relationships with remote teams.
— Rukmini Reddy / Abstract


The importance of founder-market fit and how to highlight it while fundraising.
— Jillian Canning / WeWork Labs

"How we signed a $100k dollar client with no physical office and other well-kept secrets in business."
— Avital Bayer / HiPitched


Struggling to create and enjoy downtime? Founders of Shine Text, Peanut and Maven Clinic share their 2020 Self-Care tips.


The three factors to consider when you decide what to work on next.
— Anne-Laure Le Cunff / Ness Labs


"Maternity Leave Is Not a Child Care Solution. "
Here's how you can better support your employees and their families.
— Sara Mauskopf / Winnie
---
Upcoming Events



🗓️January 21 San Francisco
The Future of Women In Venture by Boss Women Collective
🗓️January 23 London
Wellbeing in business - How to achieve your goals without burning out
🗓️January 22 New York
LMHQ Women's Breakfast: Fierce Female Founders
🗓️January 25 London
One-day crash course on AI by R42. Get a 20% discount with the code '20R42'
🗓️January 30 New York (Applications close)
Brooklyn Female Founders pitch contest
🗓️February 20 New York
Listing Bootcamp for those that are preparing to go public
---
Thanks for being part of Femstreet this Sunday. 🙏
If you are a female investor, founder or startup operator, we'd love to feature your content.
Are you currently fundraising? Share the details with us here.
Follow me on Twitter, Medium, and Femstreet on Instagram.
---
👋Comments, questions, tips? Know a founder of a B2B company I should meet? Send me a note!
Curated in London by Sarah Nöckel, Founder/Editor in Chief & B2B SaaS Investor at Dawn Capital