Discover more from Femstreet
Femstreet is a media platform amplifying female voices, accelerating their success and creating a culture of empowerment - where women lead, shape, and fund the future.
Over 19,000 subscribers
A playbook for how to build a company in public; The Participatory economy & How to build an impact-first organization
Your weekly Newsletter on Women in Tech and Venture Capital
Welcome to the 546 new subscribers since our last issue. This is Femstreet, a weekly newsletter featuring must-read content by female operators and investors. I try to make this one of the best emails you get each Sunday morning.
If you enjoy this issue, please like it above. If you can't get enough, join our premium membership today to connect with and learn from peers and experts, leverage resources and discover career opportunities.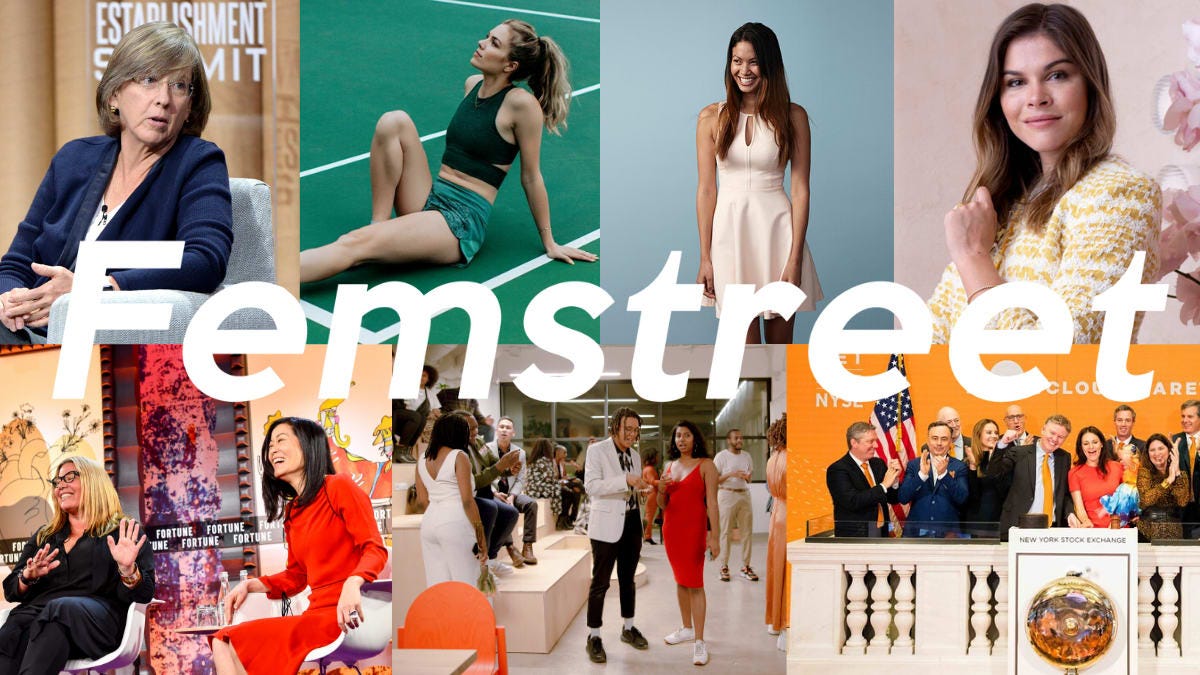 Annnnd we're back from our summer break 👋 Did you miss us? 
Here's what we're covering in today's newsletter:
A playbook for how to build a company in public.

Advice for junior VCs and first time fund managers.

How to build an impact-first organization.

The 4 phases of company growth and what breaks at each stage.
Insights
Valence, the online community dedicated to increasing economic opportunity for the Black community, has raised $5.25m. Our friends Judith Dada and Jeannette Fuerstenberg at La Famiglia in Berlin launch their second fund to back seed-stage European B2B startups. Françoise Brougher, Pinterest's former chief operating officer, said she was fired after speaking up about mistreatment. Debby Soo replaces Steve Hafner as CEO of OpenTable. Stripe has poached General Motors' chief financial officer Dhivya Suryadevara. Writer-Comedian Sarah Cooper — known for Donald Trump parodies on TikTok — just landed a Netflix deal. Why Stitch Fix is likely a $100bn company within 10 years.



From The Investor



Venture is a two-sided business matching great entrepreneurs with capital. But where does the capital come from? The "front" or entrepreneur-facing side of the venture industry has been demystified over the last 10 years, the back-end of the business, or how venture firms emerge and raise funds from limited partners remains opaque. Here's advice for first time fund managers, what you need to prove and the types of LPs. Alda Leu Dennis / Initialized Capital



20 hot new data tools and their early go-to-market strategies. Priyanka Somrah / Work- Bench



"The Participatory economy can be understood as filling empowerment gaps and evolving our thinking from consumers as users to customers as people."
Ever wondered why Femstreet's content is available for everyone to read and consume, but not for everyone to participate? Sari Azout of Level VC dives into the mechanism of the participation economy.
---
⚡Join Femstreet Premium
If you become a paid member for $100 per year or $10 per month, you can connect with like-minded startup operators and investors on Slack, receive the complete suite of Femstreet resources, member-only online events, a member directory and full archive with Q&A expert sessions + an additional weekly Member Briefing with a curation of community-sourced learnings, opportunities, and resources. 
---
From The Operator




---
Events
🗓️ August 24
AngelList Connect: Women in Venture
🗓️ August 27
Women in Product: WIP Virtual Hangout with Board Member Deb Liu
🗓️ September 9
How to hire a good CTO?
🗓️ September 9 deadline
All Raise Seed Bootcamp
🗓️ September 9 deadline
Humans in the Wild, a unique, 100-day incubation program by Human Ventures for founders who are in the early stages of developing their next big idea in the Future of Work. Apply here.
---
Opportunities
Blockchain.com Ventures in SF is looking for an investment partner via a blind application process - all applications will be anonymous and they will interview only the candidates who provide the best 1-page investment ideas. The future team member will source, diligence, and lead deals into the best new crypto companies and projects that are at the earliest possible stage. Passion for crypto is a must. Apply here.
---
And In Case You Missed It


Thank you for being part of Femstreet this Sunday. I hope all our readers in Cali are safe 🙏🏼
Comments, questions, tips? Send me a note
Image credits: Banner (Fortune, Forbes, Glossier, All Raise, Canva, Ethel's Club, OV, NYSE)
---
Written by Sarah Nöckel, Early-Stage investor at Northzone. All things workplace tech, data management and enterprization of consumer. Born in Germany. Based in London. You can find me elsewhere on Twitter and Instagram.