Discover more from Femstreet
Femstreet is a media platform amplifying female voices, accelerating their success and creating a culture of empowerment - where women lead, shape, and fund the future.
Over 19,000 subscribers
Marketing secrets for small teams with big dreams; 7 ways to manage quarantine life with your newborn & How you can work with Femstreet
Your weekly Newsletter on Women in Tech and Venture Capital
Good morning, Femstreet fam! Welcome to issue No. 135.
I've always loved building and being part of communities. When I was 12, I probably trained four or five times a week. Track and field is both an individual sport and a team sport at the same time. It taught me so much about resilience and the importance of good teammates that push you to a higher level of greatness. Athletes also see failure differently to non-athletes. For athletes, failure is simply a learning step in the process of getting better.

Unlike my great grandmother Elisabeth Oestreich who was running 800m at the 1928 Summer Olympics in Amsterdam, I was terrible, really terrible, in any middle to long-distance running event and phenomenal in sprints, hurdles, long jump and any other exercise that required explosive speed.

Sometimes I just wanted to skip practice. But I almost never did. I always showed up because every training session made me feel stronger and brought me closer to my training community of 10, my second family.
In sports, you need people around you to guide you, push you, and help you achieve your goals, just like in entrepreneurship. Before and after practice, the girls talked about love and life in the locker room, and sometimes we lent each other money to secretly buy Twix from the vending machine.
Seven weeks ago I joined another vibrant online community from my home: Peloton. During a time when the world is far apart, community is probably the most important thing, and exercise is a magic drug for mental health. With their new flexible payment option, it's so much more affordable for most of us.
Yesterday, I joined a special live ride with 20k others celebrating the ESPN documentary "The Last Dance", chronicling basketball player Michael Jordan.

The documentary is full of lessons for anyone who wants to build something great. At the end of episode 7, Michael is asked if his intensity has come at the expense of being perceived as a "nice guy." It captures the burden of female leadership really well too.
Women who are successful leaders, are often seen as harsh or intense. Winning has a price. But "Leadership is not being liked. Leadership is being respected and followed."


Insights
SoftBank and WeWork Labs officially kicked off the first session of Emerge, an accelerator program designed for underrepresented founders. COVID's impact on European and American female founders and VCs. Why most health products default to 'mentech'. The early investor in Lyft and Refinery29 predicts a second wave of layoffs for startups. How public arts funding helps developers make unique, more diverse games. Nike's Heidi O'Neill on the brand's digital and coronavirus strategy. Somewhere Good.



From The Investor

Marketing for #CPG and #DTC brands needs to change dramatically in a post-COVID world. Here are 10 ideas.
— Aditi Dash / CircleUp
Narrative + Creativity > Production Quality: Content consumption habits in the age of COVID.
— Laura Chau / Canann Partners



Notion's marketing secrets for small teams with big dreams.
— Ariel Winton / Openview Partners



How the Passion Economy will disrupt media, education, and countless other industries.
— Li Jin / [Working on something new]



Software vs services: what every SaaS founder should know.
— Jessica Bartos / Albion VC



How startups are making a difference in insurance.
— Louise Samet / Blossom Capital



Thriving in ambiguity: What to do in your first year as a venture capitalist.
— Nina Achadjian / Index Ventures
---
Join Femstreet Premium
If you become a paid member for $100 per year or $10 per month, you can connect with like-minded startup operators and investors on Slack, receive the complete suite of Femstreet resources, a member directory and full archive with Q&A expert sessions + an additional weekly Member Briefing with a curation of community-sourced learnings, opportunities, and resources.
We also just introduced a number of new benefits and features for our members community:
---
From The Founder & Operator

Why recruitment is broken and how we can potentially fix it.
— Alison Eastaway / Sqreen



The top 10 lessons learned on starting something big during tough times.
— Michelle Zatlyn / Cloudflare


As a founder how do you know you are adapting and evolving or just becoming complacent? 
— Holly Liu / Kabam



Why designer and developer can't be the same person.
— Olha Bahaieva / Toptal



The inherent friction between founders, VCs, and venture debt.
— Joyce Liu / Designed to Scale



7 ways to manage quarantine life with your partner (and a newborn).
— Bethany Crystal / USV



The E-Commerce Capital Playbook: How to finance an e-commerce business at any stage.
— Ali Montag / Rho Business Banking




Virtual Events



🗓️May 18
Open Discussion for Female Founders: Fundraising in a Down-Market with Notion VC and Samsung NEXT
🗓️May 19
Invest In Women - Virtual Pitch
🗓️May 19
Leading with Empathy and Kindness with Guild Education Founder & CEO Rachel Carlson and Textio Founder & CEO Kieran Snyder
🗓️May 20
Jane VC Virtual Workshop with Allison Yazdian (Compass): How to Adjust your B2B Sales Strategy in a Virtual World
🗓️May 21
Navigating your team through the new normal



More Things I Consumed This Week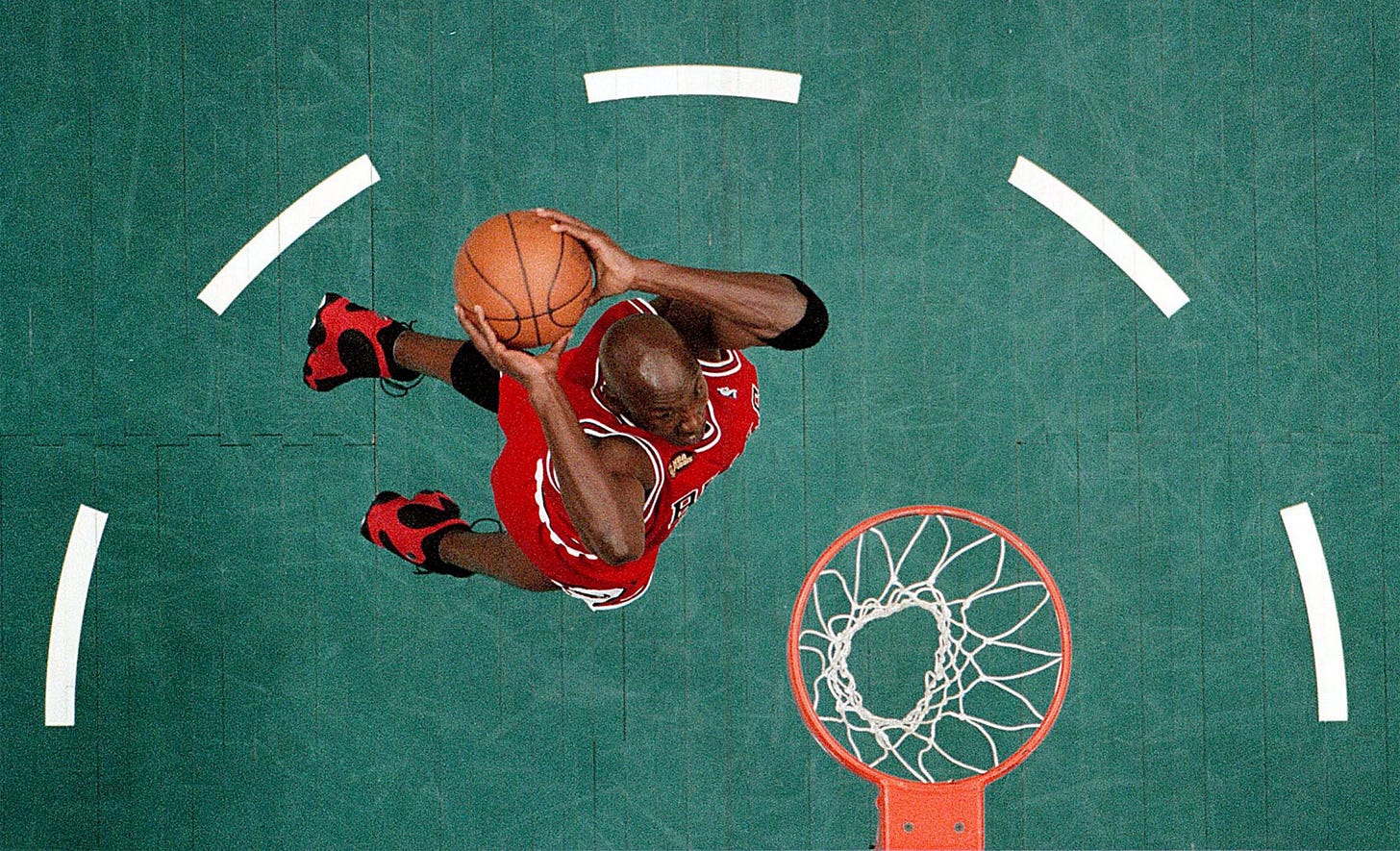 "
Don't wait for somebody to give you something.
 You're strong. You're intelligent. Go out and earn it and work for it."
Watch 📺 The Last Dance on Netflix.
Read 📰 The next social era is here. 10 Learnings from 10 years at Supercell. Books written by sports people about business.

Listen 🎧 Sarah Kunst on why there is plenty of investor money still available and whether GP commits prevent diversity and inclusion.

For a multisensory experience: Distance disco built an online dance game with a fully encrypted, open-source video conferencing tool.



And In Case You Missed It



You can contribute and work with Femstreet
Do you want to become an official Femstreet columnist and publish your pieces on our platform or share a job opportunity with thousands of other business professionals who get Femstreet's weekly newsletter? Find out more here.


Thank you for being part of Femstreet this Sunday. 👋
Are you currently fundraising? Share the details with us here.
Comments, questions, tips? Send me a note
---
Written by Sarah Nöckel, Early-Stage investor at Northzone. Born in Germany. Based in London. You can find me elsewhere on Twitter and Instagram.