Discover more from Femstreet
Femstreet is a media platform amplifying female voices, accelerating their success and creating a culture of empowerment - where women lead, shape, and fund the future.
Over 19,000 subscribers
In pursuit of togetherness
Femstreet Member Briefing No. 27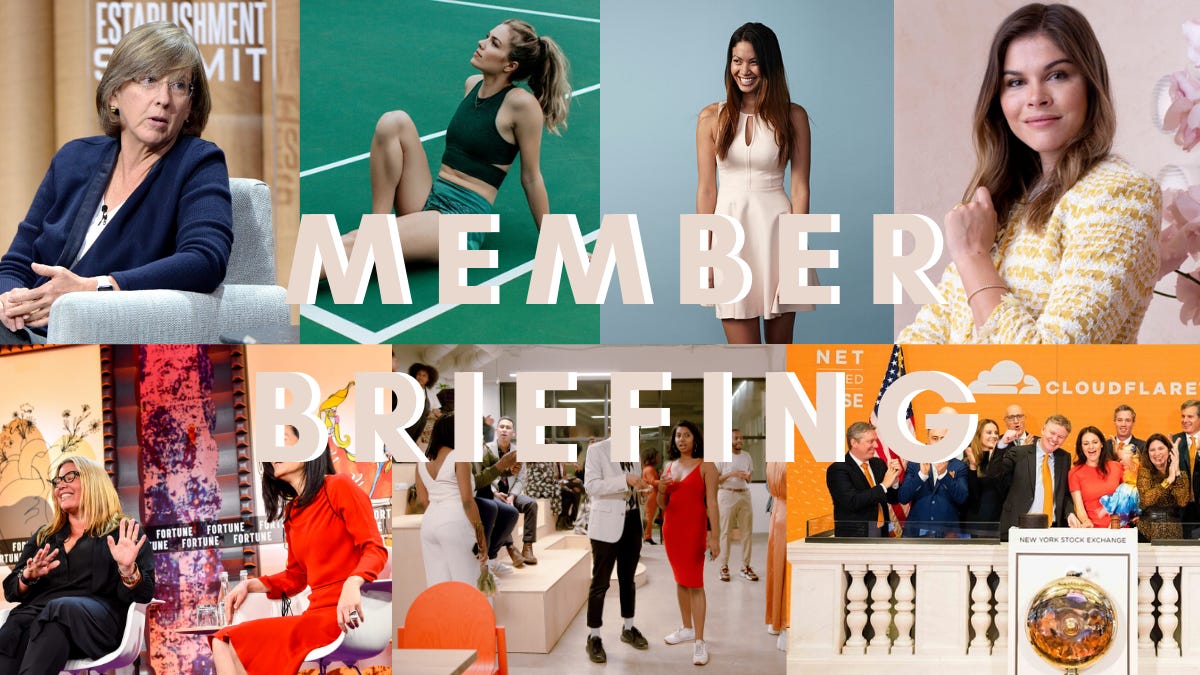 Happy Friday and welcome to this week's Femstreet Member Briefing. Read on for our curation of community-sourced learnings, opportunities, resources and more.
---
It's hard to find words that do justice to the pain and trauma that Black communities have witnessed and experienced, brought to light once again by the events in the past weeks.
But it's never been more important to use our platform to elevate the words and voices of the Black community and allies in pursuit of real change; change that is long overdue. We will keep this update brief to give space to and spotlight these powerful voices.
We have created a list of resources we've found helpful, but it's just a start. Please do add to this with the reading, learning, engaging and watching you have been doing and think others will find useful.
At Femstreet, we are committed to and bear personal responsibility for creating a more just, equal and humane future using our voice, our platform, our privilege. We will push harder in our work to elevate diverse and underrepresented voices in our industry and our community.
We are humbly listening, learning and activating to repair the imbalances that have impacted so many lives and existed for far too long. Let's help each other be more awake and hyper aware. Let's continue to passionately, vehemently and assertively pursue togetherness. ✊🏼✊🏾✊🏿
I am no longer accepting the things I cannot change. I am changing the things I cannot accept.

— Angela Davis

---
Opportunities
📋 Want to support meaningful change in diversity within startups across the UK? Apply to be a community advocate and join the powerful YSYS community.

📋 Apply to be part of a16z's new Talent x Opportunity fund and program, if you are an entrepreneur who has the talent, drive, and ideas to build great businesses but lack the typical background and resources to do so.


What we are..
Reading 📰
What will you do, beyond words? asks Michael Tefula (Diversity VC and Downing Ventures) to us all in tech and VC.

Being on the right side of history, a thoughtful take by Nikhil Basu Trivedi of Costanoa VC & writer of Next Big Thing.

Why Twitter is less wrong, Facebook is more wrong, and values matter by Shripriya Mahesh of Spero Ventures.
Recommending 💎 Anti-racism company playbook by Almanac for action oriented advice on how to combat racism and unconscious bias in the workplace.


Attending 📺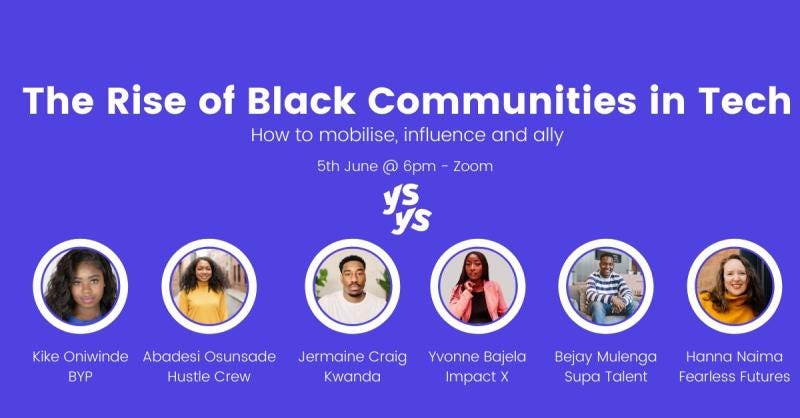 The Rise of Black Communities in Tech: How to Mobilise, Influence and Ally with YSYS / June 5, 6pm BST

How to use our privilege to combat discrimination with Hustle Crew / June 9, 5pm BST

Why We Can't Wait: community healing & conversation by Jopwell / June 5, 2pm EDT
---
Femstreet Meet & Greet 
💫 Thank you for our wonderful community members that joined our meet & greet on Icebreaker this week — so great to get to know more of you and forge new connections, especially in these times when we need it most. It was soo much fun! We will be hosting these meet & greets monthly, so look out for future dates in our membership updates and Slack channel.


Femstreet contributors
📜 Are you a startup operator or investor and publishing on Medium or elsewhere? We are committed to bringing more diverse voices on our platform. Each month we will publish a select number of articles written by our operator and investor community. 
Our subscribers include some of the most engaged and diverse talent in technology and business. If you want to join this incredible group of contributors, reach out.
Note: While we can't guarantee you a spot, we will always consider your articles for our Sunday newsletter.
---
Thank you for being part of Femstreet this Friday 
👋
For all our resources and guidance, visit the Femstreet Members landing page.
Comments, questions, tips? We love getting your ideas and are always listening, so send us a note. For the latest updates, follow us on Twitter and Instagram.
Banner image credits: Fortune, Forbes, Glossier, All Raise, Canva, Ethel's Club, OV, NYSE.