Discover more from Femstreet
Femstreet is a media platform amplifying female voices, accelerating their success and creating a culture of empowerment - where women lead, shape, and fund the future.
Over 19,000 subscribers
How to build your board; Personal branding in venture; Block Party; VC Promotions & More
Your weekly Newsletter on Women in Tech and Venture Capital
Welcome to issue No. 121. Happy Sunday from Berlin!
Our next Q&A session on Monday will be with Julia Enthoven, Founder & CEO of Kapwing on how to transition from bootstrapping to venture-backed growth. Look out in your inbox for a link to the discussion thread. 🔥
Insights
Why, when women earn the majority of college degrees and make up roughly half the workforce, do so few occupy the chief executive job? The traditional stepping stones to the chief executive position are jobs responsible for the bottom line—such as head of division—and those roles are still overwhelmingly filled by men. Because most of the people who are CEOs now went to college in the 60s, 70s, and 80s. The # of women college grads in 2020 doesn't correspond with CEO #'s in 2020. It corresponds with CEO #'s in 2060.

Engineer and tech diversity advocate Tracy Chou's app for blocking online harassment is in beta. Block Party lets you choose who you want to hear from and includes a feature that filters out anyone who's likely to send you unwanted content on Twitter. 


Looks like Latin America takes the global lead in VC directed to female co-founders. In 2019, investments into mixed female-male founding teams represented 16% of dollars invested in Latin America, 9% in the U.S. and only 8% in Europe.


Women in tech are taking to TikTok to roast the male-dominated industry for its diversity issues. TikTok offers a chance to be creative while connecting with a younger audience. Interesting.
People
Index Ventures promotes Nina Achadjian to Partner.

Rana Yared, formerly Goldman Sach, is joining London-based Balderton Capital as General Partner.

The Wing makes its first executive marketing hire: Reddit vet Celestine Maddy becomes SVP of marketing.

Former Twitter exec Jan Chong joins Tally as the company races toward full financial automation.


Harlem Capital welcomes Kelly Goldstein to the investment team.

Speaking of promotions in VC, 2019 was a historic year not only for funding to female-founded companies and new female-founded unicorns, but also for women in VC. All Raise's latest analysis shows that in 2019 50 women became VC partners or general partners for the first time but 65% of venture firms still have zero female partners.
---
No subscription? You're missing out.
Join the high-powered community to access our Q&A expert sessions and to meet and talk with fellow founders and funders – online and offline. Subscribers are asking other members for #advice, sharing #wins, #job opportunities, #fundraising details and connecting 1:1 on our Slack channel. And we are just getting started!
---
From the Investor



On the three actions every tech startup CEO should take for 2020.
— Ellen Pao / Project Include
The creator economy is in the midst of a decisive shift—from a "bigger is better," ad-driven revenue model to one of niche communities and direct user-to-creator payment.
Why and how creators can effectively make more money from fewer fans.
— Li Jin / a16z


On raising NYC's largest ever female-led fund, portfolio construction, compression of fundraising timelines and personal branding in venture.
— Alexa Von Tobel / Inspired Capital

Thoughts on the opportunity for new social networks and what creates longevity with users.
— Rebecca Kaden / USV


How to build your board — or the art of carefully choosing your investors.
— Ida Åsle / byFounders


Maren Bannon of Jane VC on the difference between pre-seed and seed.
---
Having recently announced their $7M Series A, London-based Shipamax is looking for a Product Manager. Delivering plug & play automation for logistics providers who are constrained by manual admin, this role provides a hands-on opportunity to ship a product that impacts the global supply chain. If you can turn complex flows into simple products that delight customers, this role is for you. Send your CV to us.
---
From the Founder & Operator
Mathilde Collin of Front just raised $59 million in Series C funding, here's Front's Series C deck.

Cold-calling works: Here is how to get a job without a single online application.
— Michelle Lu / Honeydew

Designing your dream job: How to set yourself up for success as you shape your role and grow at the company.
— Natalie Sportelli / Lerer Hippeau
"The complete drawn-out reason why my startup failed."
— Anastasia Martynovitch


A crash course in market sizing.
— Talia Knowles-Rivas / Infura
---
Bonus for the ladies: Get a discount on your first Daye order of naked or CBD tampon products with the code FEMSTREET here.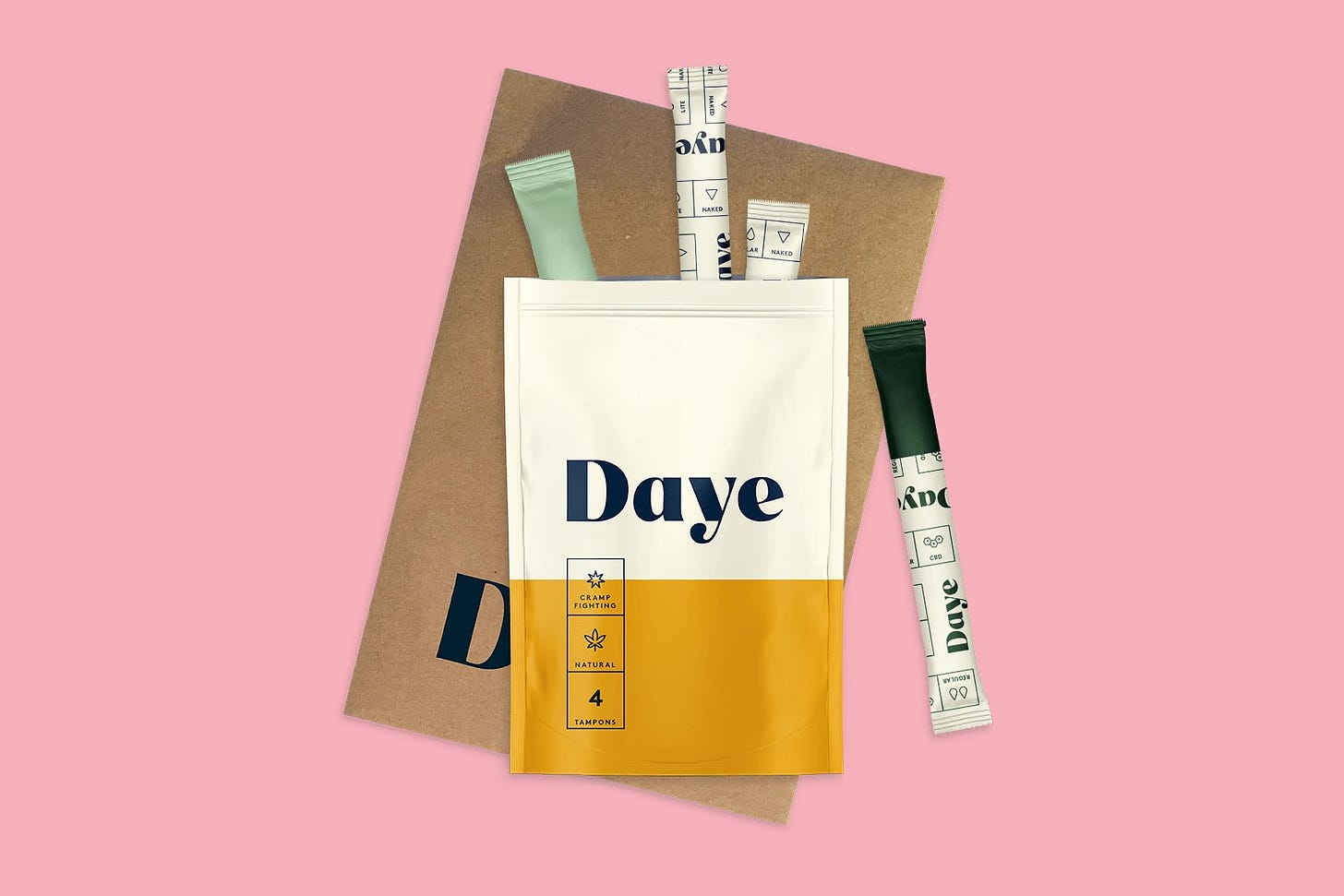 ---
Upcoming Events

🗓️February 12 San Francisco
SheWorx SF Breakfast Roundtable: Bedy Yang, Managing Partner, 500 Startups
🗓️February 13 Dublin
Huckletree Female Founders' Breakfast 
🗓️February 20 New York
Listing Bootcamp for those that are preparing to go public

🗓️February 20 London
Playfair Capital Female founder investor office hours

🗓️February 27 London
Navigating the Partner Track in VC

🗓️February 27 London
10x10 VC: Getting into Venture Capital


Did someone send you this link? You can get Femstreet every Sunday straight to your inbox by subscribing! Just click that button below.
---
Thanks for being part of Femstreet this Sunday. 🙏
If you are a female investor, founder or startup operator, we'd love to feature your content.
Are you currently fundraising? Share the details with us here.
Follow me on Twitter, Medium, and Femstreet on Instagram.
---
👋Comments, questions, tips? Know a founder of a B2B company I should meet? Send me a note!
Curated in Berlin by Sarah Nöckel, Founder/Editor in Chief & B2B SaaS Investor at Dawn Capital