Discover more from Femstreet
Femstreet is a media platform amplifying female voices, accelerating their success and creating a culture of empowerment - where women lead, shape, and fund the future.
Over 19,000 subscribers
How LPs evaluate new fund managers; Women own just 11% of founder and employee equity; Advice for young engineers; Bumble and sister apps are now worth $3B
Your weekly Newsletter on Women in Tech and Venture Capital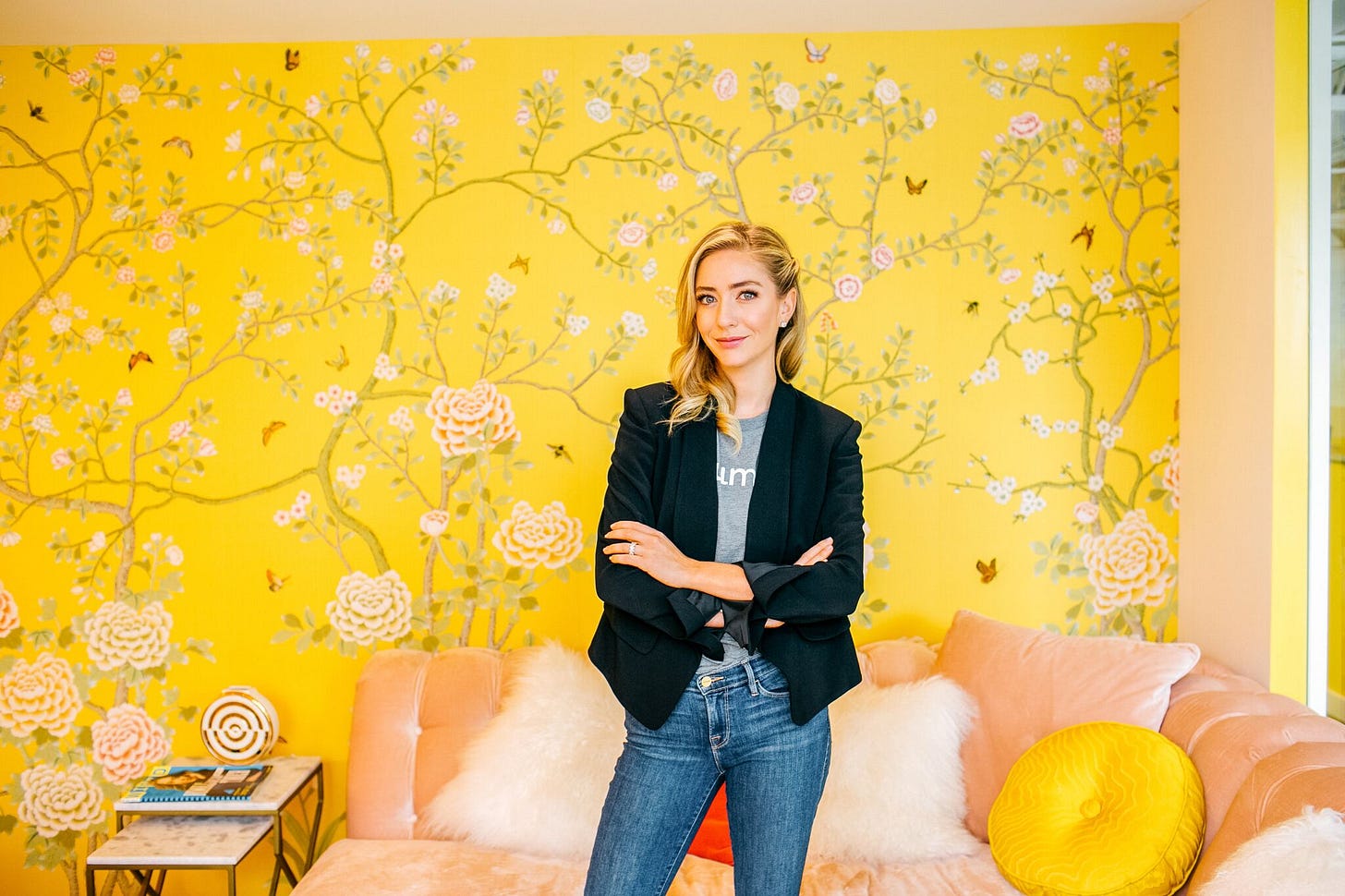 Welcome to issue No. 110. The top two articles from the last week's issue were:  
Why a top VC and a former LinkedIn exec think hobbies are the future of commerce.

How to run effective board meetings.

From the age of 8 to 17, I used to train three to five times a week for track and field in my hometown in Germany. Sometimes I cried before my training because I didn't want to run again in the summer heat or simply do things I wasn't good at. My parents would have been ok with me to just stop track & field, but I kept pushing myself. I ended up specialising in hurdles and sprints (because I was damn good at it and enjoyed it so so much) and of course increased my training hours. My coach was a woman who taught me so much about persistence and discipline. She once told me that even if I love running sprints and I am the fastest girl in my state at the age of 12, I need to be prepared to run a marathon in life and put myself into uncomfortable situations every day. I still hate long-distance running but I consciously try to do more of the things I actually feel uncomfortable with. Do you have a story like that? I'd love to hear it!
So as a former athlete, reading the story about runner Mary Cain in the New York Times really touched me. Her male coaches were convinced she had to get "thinner, and thinner, and thinner." Then her body started breaking down.
"We need more women in power. Part of me wonders if I'd worked with more female psychologists, nutritionists, and coaches, where I'd be today…For years, I felt broken and alone- I waited, yet no one reach out to help. Now I am ok. But the system isn't. And I can't stay silent.''
---
Insights




 
Blackstone takes a controlling stake in owner of dating app bumble as Badoo's Andrey Andreev sells his stake in Bumble owner MagicLab to Blackstone, valuing the dating apps at $3B. Bumble Founder Whitney Wolfe Herd negotiated this deal while 8 months pregnant (this might be the largest transaction involving a solo woman founder) and will take over as MagicLab CEO, retaining most of her ownership.
Blackstone is looking to introduce Bumble into new territories and support its efforts to become a complete social media service, expanding Bizz, BFF and the brand's offline meetups. Exciting times ahead!


A study by Carta and #Angels shows that women own just 11% of founder and employee equity, and hold 26 cents in equity for every dollar men own.

Our friends at Elpha raised a $1.1m seed round to create a professional network for women.

For this black female founder, it took 250 meetings to get funding
---
People



Cack Wilhelm, former Partner at Accomplice, joins IVP as a Partner.

Caryn Marooney, Facebook's former VP of communications, joins Coatue Ventures as a General Partner.
---
From the Investor



Planning your firm's next big event such as an LP Meeting and CEO Summit? Here are lessons from planning Lerer Hippeau's 200-person Annual Summit.
— Stephanie Manning / Lerer Hippeau


The #1 tactic VCs can do to see more diverse dealflow.
— Jessica Lin / Work-Bench


There is a fundamental, structural explanation for why VCs' and startup founders' interests often diverge. Here's why venture capital is so misaligned and what you can do about it as a founder.
— Jodi Sherman Jahic / Aligned Partners


Which investments generate the greatest value in venture: Consumer or Enterprise? Turns out the vast majority of value from M&A has come from enterprise co's since 1995 — (>2x consumer!) Portfolio value creation in enterprise is driven by a cohort of exits, while value creation in consumer is driven by large, individual exits. What does all of this mean for venture investors?
— Hillary Cook / Sapphire Ventures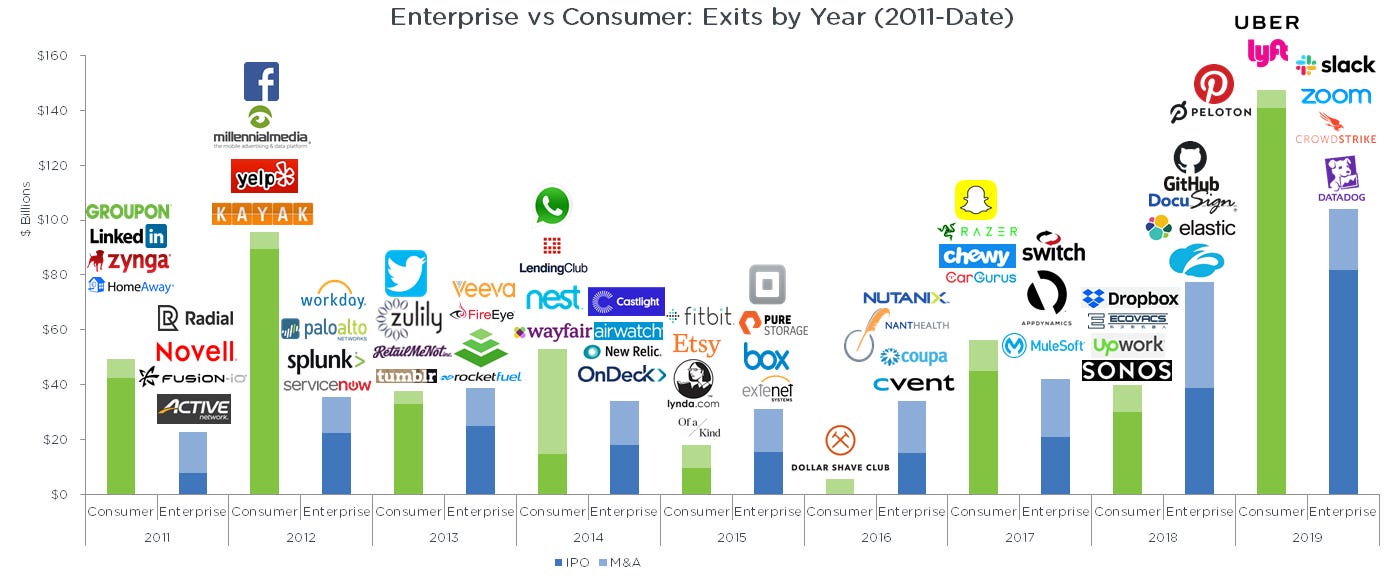 On batting average and life in tech/startups.
'When you're a player and you start to believe everyone else is hitting great and you aren't, it's natural to feel like you're failing.'




— Aileen Lee / Cowboy Ventures

How LPs evaluate new fund managers on everything from first meeting to portfolio construction to fees and carry.
— Lisa Edgar / Top Tier Capital Partners 

Why the next professional network will look nothing like Linkedin.
— Brianne Kimmel / Work Life Ventures


On venture capital trends, VC firm differentiation, and nonobvious mistakes for VC fund managers to avoid. 
— Beezer Clarkson / Sapphire Ventures


On persistence when fundraising and how to prioritise your time.
— Elizabeth Yin / Hustle Fund
---
We teamed up with Product Hunt to amplify the powerful voices of female founders, investors and operators with a startup story to tell. Have an idea for a story? Share it with us 

here

 and get featured on PH.
---
From the Founder & Operator




I recently celebrated one year at Stripe. It's my first job out of college, and perhaps the best one I could have found. Here are some things I've learned, with advice for the young engineer in mind.
— Suzanne Wang / Stripe


A behind-the-scenes look into culture at Sqreen.
— Alison Eastaway / Sqreen
I'm paying my employees to use their phones less. Here's why.
— Mathilde Collin / Front


Mirror, the fitness startup that brings boutique fitness classes home with high-tech mirrors, recently announced it has secured $34 million in Series B financing. This week Brynn Putnam, Founder & CEO of Mirror, talked to CNBC on the growth of the company's at-home fitness screen as well as expanding the product beyond just fitness.

What's your favourite female-founded DTC brand? I'd say my favourite is Outdoor Voices.
---
Upcoming Events

🗓️November 12-13 San Francisco
All Raise VC Summit
🗓️November 14 London
Beautystack Hosts: Women in Tech Showcase

🗓️November 15 London
Next Level: Business Growth Conference 2019 by Blooming Founders
🗓️November 21-22 Helsinki
Slush - I'll be moderating a panel on distributed teams with Sandra Uddback, VP of Data Acquisition at Mapillary, who has built Mapillary's 50-person team across 18 countries to function remotely from day one. 
🗓️November 27 London
Female Founders: The Drivers of Corporate Innovation and Industry Disruption, in Partnership with WeWork Labs
🗓️November 28 London
Women in VC Negotiation Workshop
🗓️November 29 London
Next Gen Consumer by Talis Capital (Meet me there)
---
Resources



---
Thanks for being part of Femstreet this Sunday. If you enjoyed this newsletter so far but you aren't subscribed yet, sign up for a free subscription.
If you are a female investor, founder or startup operator, we'd love to feature your content.
Are you currently fundraising? Share the details with us here.
---
👋Comments, questions, tips? Send me a note!
Curated in London by Sarah Nöckel, Founder/Editor in Chief & B2B SaaS Investor at Dawn Capital - sarah@femstreet.com