Discover more from Femstreet
Femstreet is a media platform amplifying female voices, accelerating their success and creating a culture of empowerment - where women lead, shape, and fund the future.
Over 19,000 subscribers
Harlem Capital; The video-first future of ecommerce; The hype cycle of features & More
Your weekly Newsletter on Women in Tech and Venture Capital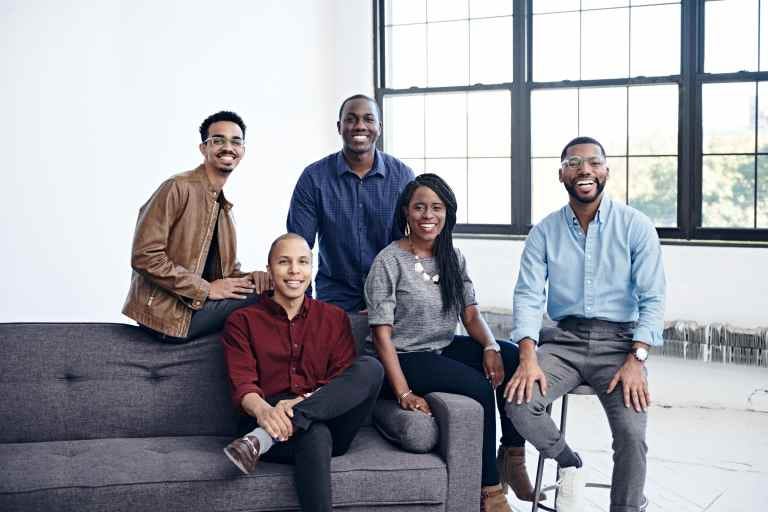 Welcome to issue No. 114. The top two articles from the last week's issue were:  
For those attending our Winter Warmer in London on Monday, I can't wait to finally meet you over some mulled wine!




Do you still need a bright idea for a colleague's secret santa gift? Want to extend the benefits of the Femstreet community to founders in your portfolio companies?
This holiday season, consider giving the gift of a Femstreet membership to colleagues, investors, founders and operators in your networks. Share access to our curated community and exclusive benefits with those that will benefit from this most in the new year:
---
Insights



Diversity-focused VC fund Harlem Capital debuts with $40M with the goal to invest in 1,000 diverse founders over the next 20 years.

GV Spinout Plexo Capital closes $42.5M fund to invest in diverse funds and founders.


Macy's launches SoGifted, a female entrepreneur-focused destination for gifts.


On Thursday, The Verge published a piece about the cutthroat culture of bullying and burnout at the travel company Away. Based on disclosures from current and former employees, CEO Steph Korey has been publicly lambasted for her management practices and staffing decisions. Leaked internal communications, statements from team members and alums, critics say, prove that the culture is "toxic," "cruel," and "clique-y." 

"Why does it seem like so many of the toxic companies in the news are founded and led by women?"

Sara Mauskopf, Co-founder and CEO of Winnie, shares more of her thoughts on in The inevitable takedown of the female CEO.

Speaking of company culture…
Each company's culture is defined by a variety of factors. One major factor is its leadership, and the type of workplace environment they choose to create. Here is how companies can become more inclusive.
---
Femstreet expert Q&As

This week, we hosted our first Q&A with Annie from Kleiner Perkins. This is part of our ongoing series of conversations with experts in the community. You can read all the comments here.
We have one more Q&A session lined up on December 17th with Elizabeth Yin, General Partner at Hustle Fund, the queen of "Bullshit-free fundraising advice". She's published posts like:
We will kick off with our member-only Q&As next year. You can become an official Femstreet member for just $10 a month or $100 a year.
---
From the Investor
At Dawn, we have observed that within our portfolio of B2B startups, there is one topic that is on everybody's mind: Marketing. What we have noticed is that with the increasing consumerization of B2B, marketing needs to step beyond practical and analytical reasons and enter the realm of human emotion. Looking for the best answers possible, I recently hosted a B2B Marketing event with our friends at Speedinvest in Berlin, and a B2B Brand themed dinner with Slack Fund alongside a select group of founders to discuss all things B2B Marketing. In a series of three posts, I will tell you about the vital marketing lessons that the founders, operators and thought leaders shared with us to help you grow from pony to unicorn. First up let's start with B2B brand and storytelling.  

Through the rise of short-form video content platforms like TikTok, Instagram, YouTube, and Pinterest, we are entering a new era of native ecommerce. Here's more on the video-first future of ecommerce.
— Connie Chan / a16z

On the eight ways the Future of Work might evolve.
— Jomayra Herrera / Cowboy Ventures


On the hype cycle of features.
— Sarah Tavel / Benchmark
Want more posts like this? Subscribe to her new newsletter, Rougher Thoughts.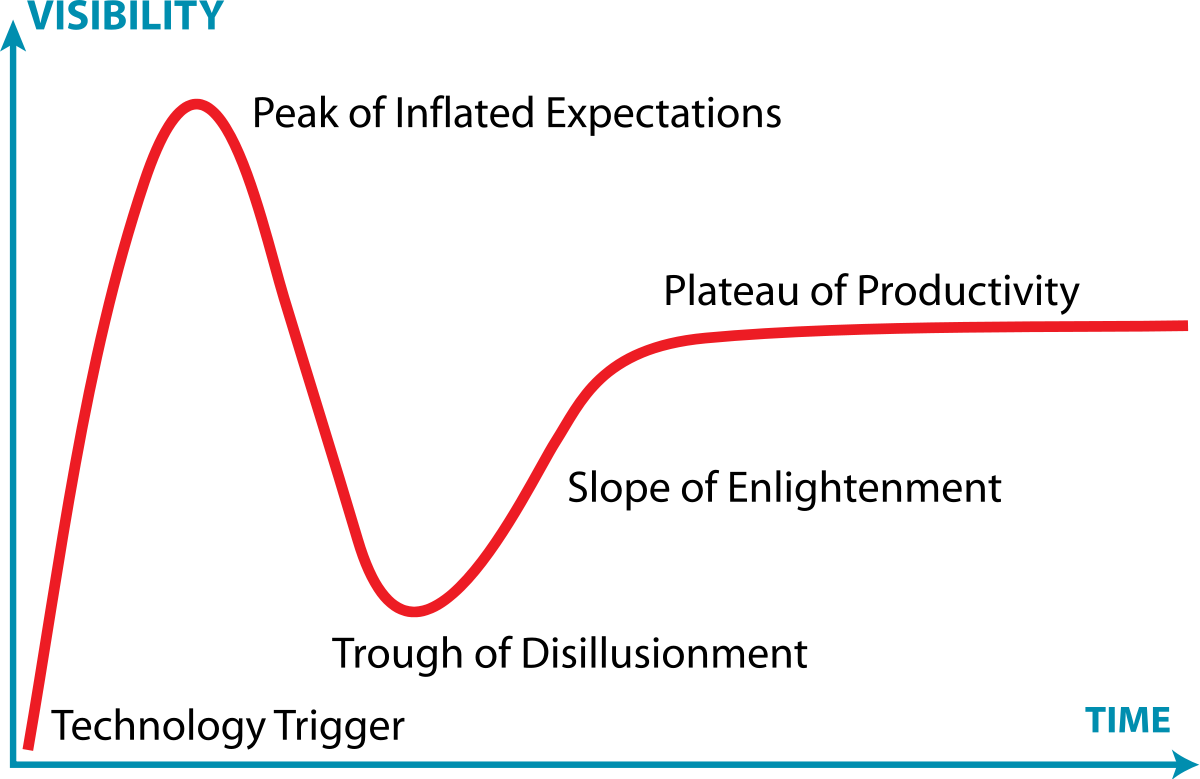 Questions that help you to define a modern brand.
— Emilie Spire / Felix Capital


The lessons startups can learn from the success of Spotify Wrapped and some easy steps teams can take to build their own organic marketing engine.
— Sarah McBride / Shrug Capital


Key Learnings after 6 Months on the Job as a VC Analyst.
— Priyanka Somrah / Work-Bench
Every successful social app may find itself a part of the Social <> Status cycle. Here is more on the natural evolution of social apps.
— Laura Chau / Canaan Partners

---
From the Founder & Operator
Lessons on leadership, advice on managing growth and thoughts on how to maintain company culture and values over time.
— Julia Hartz / Eventbrite
"We'll see an adjustment to the venture capital going into D

TC."

Helena Price Hambrecht, Co-founder of Haus
Helena Hambrecht talks about founding Haus, focusing on PR at launch and what comes next for the direct-to-consumer industry.

Research shows that 65% of startups fail because of interpersonal tensions within the founding team. Couples therapist Esther Perel tells you how to fix the co-founder fights, including techniques for getting to the root of recurring disagreements and tactics for navigating conflict in the heat of the moment.
— Esther Perel

How we maintained a cap table that is 50 percent women.
— Jaleh Rezaei / Mutiny


Why Gen Z's new best friends should be the Boomers and how to bring wisdom into the workplace effectively.
— Kristina Svensson-Piavent / Yuduyu


How to stay human as your startup goes corporate:
1. Con't create layers that add no value.
2. Listen to your long-term employees when they're telling you something is wrong.
3. Onboarding is an important cultural "tool" & More
— Jessica Powell / Google
---
This holiday season, Modern Basket—a discovery-focused, subscription marketplace for emerging healthy food products, is launching a Female Founders Holiday Gift Basket featuring healthy women-led company healthy snack products. A portion of the proceeds will be donated to All Raise—a nonprofit on a mission to accelerate the success of female founders and funders to build a more prosperous, equitable future. You can also enter to win a basket here. Join us in a nationwide movement to support women-founded and led companies this holiday season!
---
Upcoming Events



🗓️December 9 London
Femstreet x Huckletree Winter Warmer

🗓️December 9 San Francisco
PinAngels Event - hosted by Cat Lee, Partner at Maveron
🗓️December 11 San Francisco
Fireside with Sarah Tavel: Future of consumer from the investor perspective
🗓️December 11 Los Angeles
Building the dream team - Workshop by Jane VC
🗓️December 11 New York
BCG DV DV Talks: Content Strategy 3.0, featuring content experts at DV, Tiktok, Pinterest and Quora
🗓️December 13 London
FemTech Office Hours with Forward Partners and Octopus Ventures

---
Thanks for being part of Femstreet this Sunday. 🙏If you enjoyed this newsletter so far but you aren't subscribed yet or want to become an official member, sign up here.
If you are a female investor, founder or startup operator, we'd love to feature your content.
Are you currently fundraising? Share the details with us here.
---
👋Comments, questions, tips? Send me a note!
Curated in London by Sarah Nöckel, Founder/Editor in Chief & B2B SaaS Investor at Dawn Capital - sarah@femstreet.com