Discover more from Femstreet
Femstreet is a media platform amplifying female voices, accelerating their success and creating a culture of empowerment - where women lead, shape, and fund the future.
Over 19,000 subscribers
Femstreet's Special Summer Edit
Issue #50
Your weekly newsletter on women in tech, venture and entrepreneurship
Welcome to our special (end of) summer edit. ☀️ To celebrate the 50th issue, Femstreet shares a list of the highlights and must reads of this summer.

Today also marks one year since I sent out the first newsletter issue. 🎉 I thought it's time to share some stats with you:
Thank you 🙏


The last issue had a 44% open rate and the top two articles were: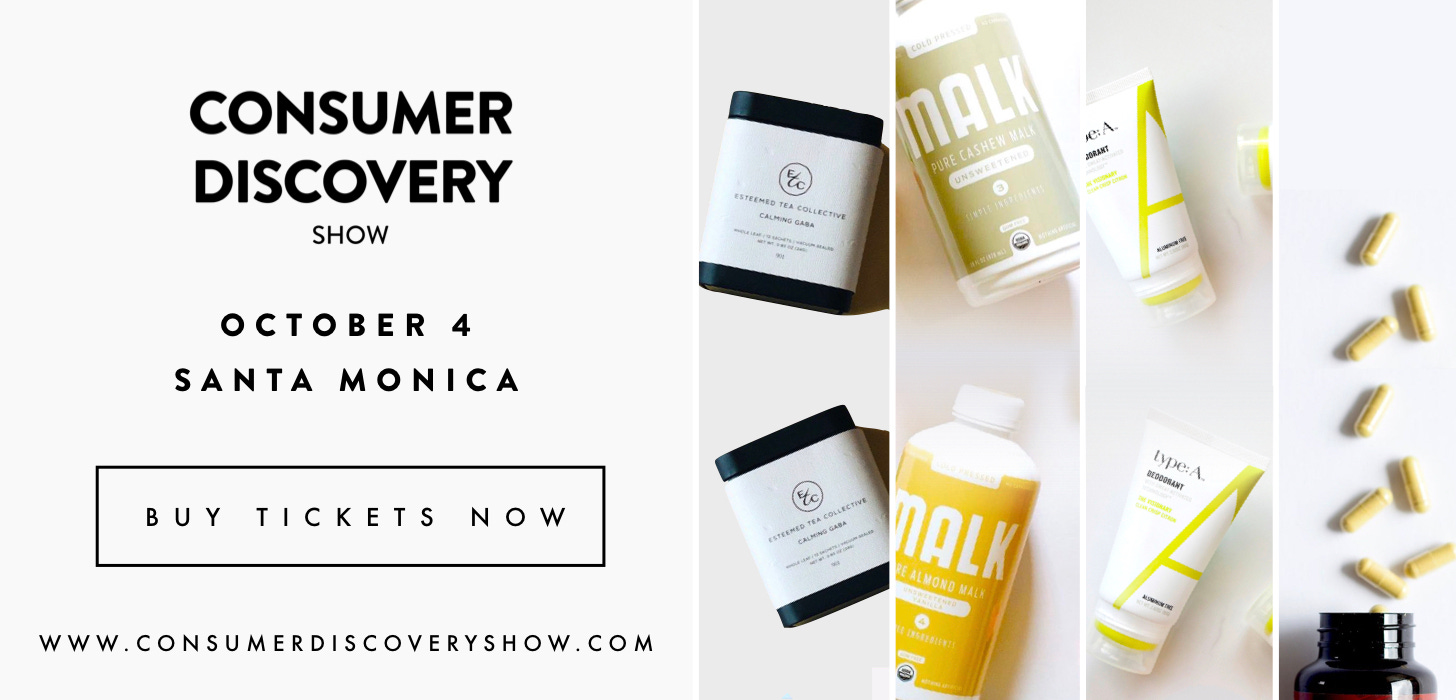 FounderMade's Consumer Discovery Show connects best-in-class consumer brands with retailers, distributors, investors, influencers and consumers. This is your opportunity to build the massive distribution, sales, financing, and strategic partnerships you need to accelerate your business. Experience the hottest new products before official launch and activate on-site discounts to the hottest new brands.

Reserve your spot now and get a 25% discount with the code FEMSTREET25.
Highlights
Summer 2018

Research

Funds

Female Founders Insights

Investor Insights
Insights

From the Investor

'Thank God You Exist.' These Female VCs Have $27 Million to Invest in Women's Ideas
Duggal and Sutian Dong are the partners of the Female Founders Fund, a venture capital firm dedicated to funding new tech-related companies created by women. TIME Inc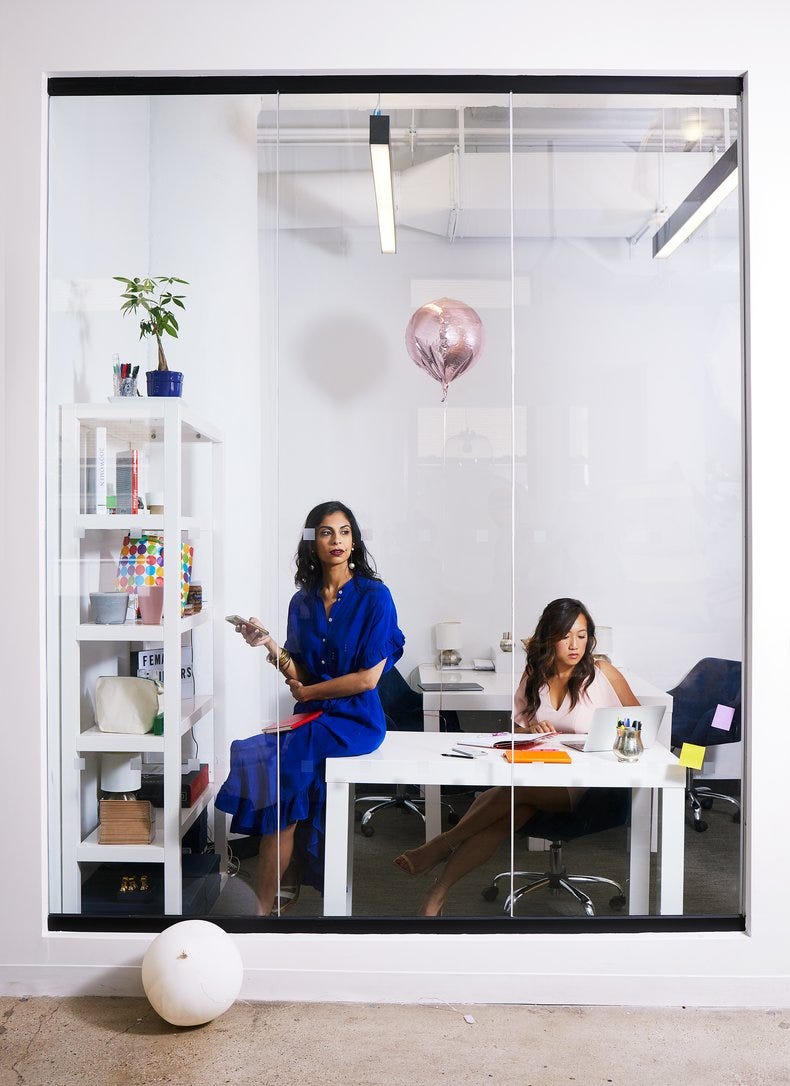 Andreessen Horowitz is announcing its third new general partner in just three months: Angela StrangeStrange is now the third person who has been named general partner at the nine-year-old outfit over the last three months. Notably, she is the third woman to be named general partner since the firm announced its first female general partner in June. TechCrunch

"The subtle art of (not) understanding DNVBs" by Caye Hurtado, Investor at Balderton Capital
Caye shares her 6-step framework and a DNVB Cheat Sheet to evaluate DNVBs holistically and understand the most relevant points to consider, both for investors and entrepreneurs. Medium

Speaking of DNVBs, Joseph Flaherty of Founders Collective shared his thoughts on exit multiples for direct to consumer product startups here: Hackernoon

Sarah Kunst forms Cleo Capital to seed female founders
Entrepreneur Sarah Kunst is raising $10 million for a new fund called Cleo Capital, which will provide capital to female entrepreneurs to act as scouts, Axios has learned.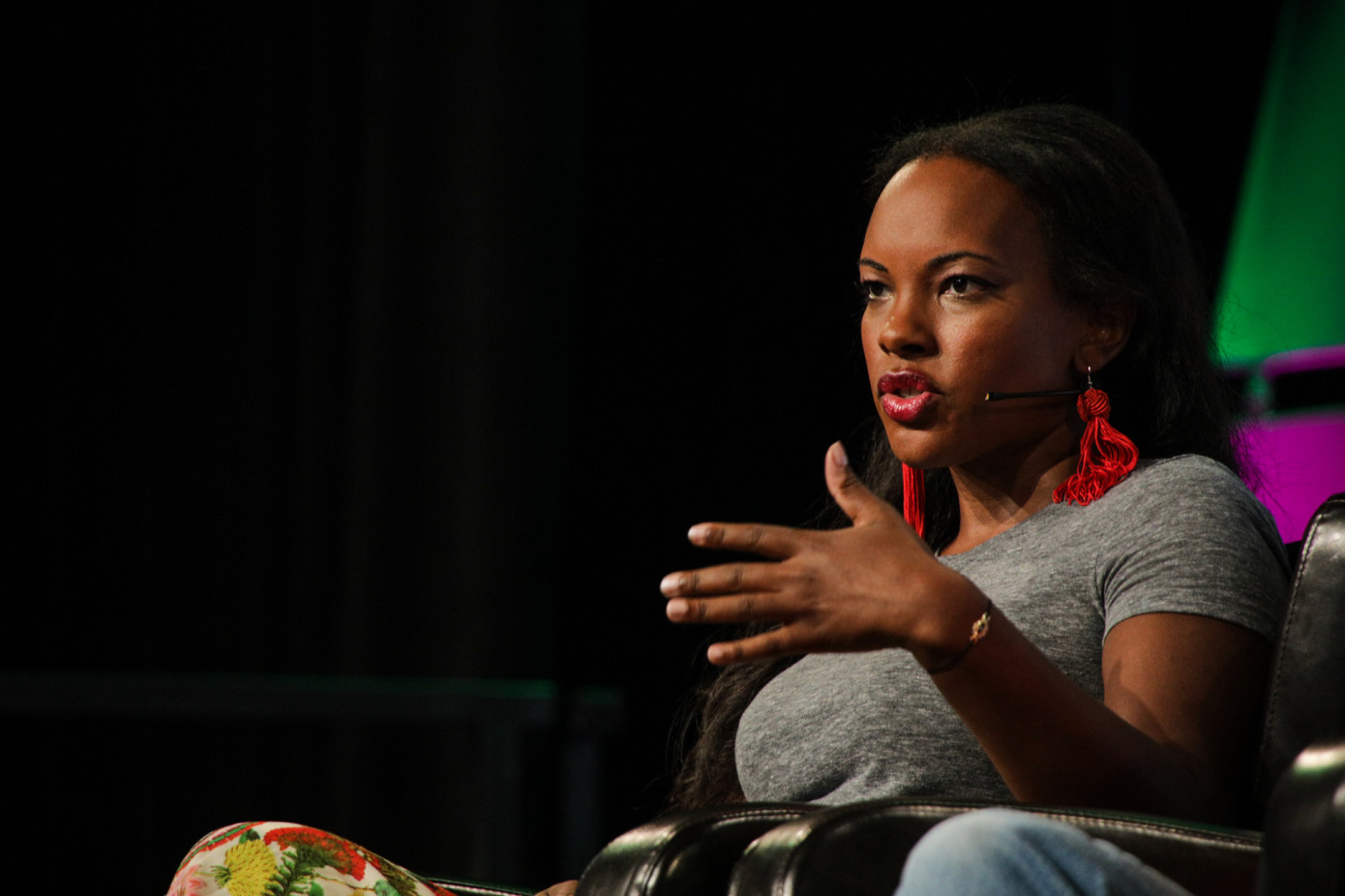 7 Women Leaders At Corporate Venture Capital Funds You Should Know
The number of CVCs active at the seed stage jumped 45% (in 2013 only 101 CVCs participated in seed rounds, now that number is 243). Here is a list of seven women in CVC to add to your network (along with their insights on how they use their networks to benefit portfolio companies and guidance on how to pitch them). Forbes

An Interview with Elizabeth Weil, Managing Partner at 137 Ventures
Elizabeth Weil brings perspective as an operator, corporate development leader focused on M&A, and venture investor. She offers expertise to founders on the journey from inception to scaling and evaluating exit and liquidity options. Village Global asked Elizabeth about the VC landscape, what gets her to "yes" and lessons learned while helping Twitter scale. Medium

This Unlikely VC Has Invested $4 Million in Underrepresented Founders
Women, people of color and LGBTQ founders receive less than 10 percent of venture capital. Arlan Hamilton is changing that. Entrepreneur

Why This Goldman Investment Banker Turned VC Owns Her Firm's Checkbook
When you spend a decade working on M&A deals and readying companies for IPO, moving to a seed fund is like going back to the sandbox after earning your degree. But for Iris Choi, Floodgate's first partner outside of the founding team, this move was all about vision and value. Forbes
From the Operator

Built by Women: Ashleigh Hinde, Founder & CEO of contact lens brand Waldo
Waldo is a UK-based direct-to-consumer contact lens brand simplifying the process of buying contact lenses, by making them more affordable and providing a better customer
experience. Waldo launched in August 2017 and just secured a $5m investment. Femstreet met up with Ashleigh to discuss her biggest learning when fundraising and what it takes to run a successful e-commerce business in the age of Amazon. Femstreet

The best kept secret of hiring top talent: A Great Talent Brand
Must read tips on building a great talent brand by Emma Ruth Phillips, Operations Director of Localglobe VC. Medium

Equality for Women: Why You May Be Missing Some of the Best Talent
Marc Lore, President & CEO of Walmart shares what he has learned about creating work environments where women can excel. Linkedin

Success With Moira Forbes
A 12-episode video series featuring compelling conversations with the most notable female leaders in business, entrepreneurship, media and policy. Forbes

How Policymakers, Business Leaders, And Investors Can Better Support Female Entrepreneurs Forbes

Girls Who Code brings in $1M from Lyft rider donations
Girls Who Code, an organization focused on closing the gender gap in tech, has raised $1 million from Lyft riders since the ride-hailing company added the non-profit organization to its Round Up & Donate program last year. TechCrunch

Hannah Rozenberg develops online tool for designing architecture without gender bias
Royal College of Art graduate Hannah Rozenberg has developed a digital tool that calculates the underlying gender bias in English architectural terms, to help create more gender-neutral environments. Dezeen

Volunteer instructors needed for Code First: Girls course this autumn
The University of Sussex is partnering with Code First: Girls to run free community coding courses at the University. They are currently looking for their next intake of instructors.
Research

Why Women Stay Out of the Spotlight at Work
To get ahead in the workplace, you have to be seen. Being visible at work allows employees to demonstrate their skills, land prominent assignments, and build strategic relationships. HBR

Women Entrepreneurs Are Optimistic About Their Businesses and the U.S. Economy, Study Finds Fortune

How to Diversify Your Professional Network HBR
#BuiltbyWomen International

The Female-founded startups at Y Combinator Demo Day

👡 Stockholm-based Volumental combines the world's fastest high accuracy 3D foot scanning system for retail, with an advanced AI driven 'Fit Engine' that generates highly personalised footwear recommendations.

☕💅 NYC-based Chillhouse is a downtown escape for city dwellers seeking a modern path to total relaxation with style, character, and ease.

🥤CupClub is a London-based reusable packaging service for food and beverages. Cupclub's cups are instead designed to be reused 132 times and then recycled.

💅 New York-based Mented is a luxury beauty company targeted to women of color.

🏖️ Summersalt is a St. Louis-based swimwear brand. Designer swimwear without the designer price tag! 5x stronger (and cuter) than your ordinary suit. Everything is under $95.

📦 San Francisco-based Shippo is the best multi-carrier shipping software for e-commerce businesses competing with Amazon. Their 35K+ customers use Shippo to get rates, track, and print labels for millions of packages per month.

👙 Harper Wilde is an online portal for shopping lingerie and offers a hassle-free answer to the overpriced and hyper-sexualized bra market. Get $5 off for first order!

🥑 NYC-based Daily Harvest delivers convenient whole-food eats to your doorstep. Packed with superfoods, organic fruits and vegetables, they are ready to enjoy in seconds.
Get 3 free cups with the code RE-85G7S9S.
📆 Events

Apply for the Female Founders Office Hours London on September 4th.

Elizabeth Galbut from SoGal Ventures runs a free monthly Zoom webinar for people interested in working in venture capital. You can sign up for a slot by using her Calendly link.

- September 6th in Paris: BrainGym: Women in Tech Intro to Robotics

- September 7th in Stockholm: McKinsey Diversity Workshop

- September 17th in London: Blooms Masterclass: Understanding VAT

- September 18th in London: Deeptech Tuesday - Female Deeptech Founders

- September 21st in London: Leika's Live Panel: "Sexuality: what does that mean in 2018?"

- September 27th in Munich: Female Tech Leaders meet up
Sign up now for Techstars Startup Weekend Women on September 7th in Stockholm

Voulez Monthly Pitch Clinic at Google Campus London: Are you an outstanding female founder? Hurry - applications close 20 September. Sign up now!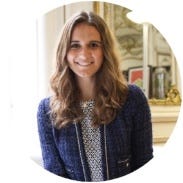 Comments, questions, tips? Send me a note!
Until next Sunday,
Sarah

Sharing is caring.

You know that there is a small but meaningful thing you can do this Sunday. Please take a minute and share Femstreet with friends on Twitter or Linkedin or forward this by 📧