Discover more from Femstreet
Femstreet is a media platform amplifying female voices, accelerating their success and creating a culture of empowerment - where women lead, shape, and fund the future.
Over 19,000 subscribers
FemStreet22 Issue #5 - October 1, 2017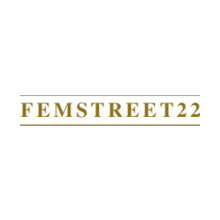 Your weekly newsletter on women in VC, STEM, female founders & femtech startups
FemStreet22 - Issue #5
👋🏻Welcome to this week's FemStreet22!


I am writing from Stockholm today and where are you? Recovering from the final weekend at the Oktoberfest in Munich?
Here is what people were talking about in the 🌠Fem-universe 🌠this week:
63 companies agreed to participate by opening up data on their workforces, reported an average of about 51.9% of employees in a technical role for a combined total of over 574,000 jobs. Of those, more than 131,000 are female technologists. These Are The Companies Doing The Most To Hire And Retain Women In Tech

---
Women in VC and funds 💸 👩🏽
- AllBright, the collective for working women, founded by Debbie Wosskow (founder and former CEO of Love Home Swap) and Anna Jones (former CEO of Hearst UK) launched in November 2016 to provide tailored training, space and funding for female founders and executives. AllBright secures £1.85M Series A, as women-led ventures ramp up in the UK

- Daughters have an effect on hiring policies, which leads to greater success. VC partners with one extra daughter rather than an extra son employed on average almost two percentage points more women managers. This led to a 24% higher probability that a firm would have a senior female manager. Venture capitalists with daughters are more successful

- Linda Xie, Co-founder of a Crypo Fund on Women in crypto: common challenges and things you can do

- Five women VCs in particular are making strides, each possessing skills that go far beyond venture capitalism. 5 emerging female VCs you should know about

- Leah Busque, engineer turned entrepreneur and now General Partner at FUEL Capital on My Next Task: Building a VC Firm Founders Can Trust
---


Women in STEM
(science, technology, engineering and mathematics)
👩‍💻
- Not a secret but In the United States alone, women make up a mere 25% of the STEM workforce, and the numbers in computer science and engineering are especially low. Women Who Code CEO Alaina Percival On The Importance Of Increasing Women In STEM

- Sarah Kember, Professor of New Technologies of Communication at Goldsmiths University on the problems getting women into STEM, the rise of scientism and why Amazon's Alexa is like Joan from Mad Men. Is the effort to get more women in STEM worth it?

- Elizabeth Lund, a vice president at Boeing, reflects on the lessons she's learned and passed on during her career as an aeronautical engineer. The Importance of Women Mentoring Other Women

- How can I get a job as a software engineer coming from a nontraditional background? Software Engineer Madison Kanna on How I went from fashion model to software engineer in one year

- Ellen Pao spent the last few years spotlighting the technology industry's lack of diversity, in court and beyond. Erica Baker caused a stir at Google when she started a spreadsheet last year for employees to share their salaries, highlighting the pay disparities between those of different genders doing the same job. Laura I. Gómez founded a start-up focused on improving diversity in the hiring process. Now the three along with five other prominent Silicon Valley women are starting an effort to collect and share data to help diversify the rank. The nonprofit venture, called Project Include, was unveiled on Tuesday. Women in Tech Band Together to Track Diversity, After Hours
---


Female founders
👩🏽
- The NYC-based company Zola founded by the female entrepreneur Shan-Lyn Ma has raised $41 million in venture capital. She's also hired 70 employees and pulled in $120 million in revenue for 2016. Forbes Next-Billion Dollar Startups: 5 Ways Zola Cofounder Shan-Lyn Ma Combats Startup Stress

- "The most successful entrepreneurs have the Three Gs – Graft, Grace and Grit" -Debbie Wosskow is the founder and CEO of home-exchange service Love Home Swap. Wosskow also runs AllBright, a female-focused investment fund, and LifeStyler, an app for booking lifestyle experts. Startup tips from Love Home Swap founder Debbie Wosskow

- African American women receive a mere 0.2% of overall venture capital dollars, and of the rare few who do receive money, the average dollar amount is $36,000, compared to the average $1.3 million doled out to the typical white male founded startup. Meet Kristina Jones, cofounder of Court Buddy, the 14th (Ever) African-American Female Founder To Raise $1M

- The venture world is filled with blinders and biases, which keep it focused on the same kinds of places, people, and problems as sources for businesses to fund. In 2014, Harvard Business School academic Alison Wood Brooks found that male entrepreneurs are 60% more likely to get funding than females, even when women and men are pitching the same idea. Why Venture Capitalists Aren't Funding The Businesses We Need

- InsurTech startup Brolly is back by Peter Thiel's fund Valar Ventures, Entrepreneur First, and Pi Labs. 5 Things I Wish Someone Told Me Before I Launched My Start-Up: Phoebe Hugh, Co-Founder and CEO of Brolly.

- Whitney Wolfe's dating app Bumble set out to empower women. Now, as the former Tinder co-founder launches a rival to LinkedIn, Wolfe has her sights set on a bigger issue: tackling tech's sexism problem. Swipe right for equality: how Bumble is taking on sexism
---


FemTech Startups ⚕👩
- Fertility startup Carrot raises $3.6 million to make IVF and egg-freezing more affordable

- Flo raises $5 million for its AI-powered period-tracking app

---


Events 🎉
- NatWest & RBS, along with their Girls Can Code employee-led network is putting on a week long event to shine a light on inspiring growth for organizations. Over five consecutive evenings, they'll cover the benefits of a more inclusive workforce, practical tools for personal and business growth, and the vision of what a diverse workforce could look like in 2028. Growing Inclusive Leadership in Tech, October 2-6 in London

- SheNetworks Stockholm, free monthly networking event around female entrepreneurship, takes place on October 5 at Impact Hub Stockholm

- Join the Female Entrepreneur's Supper Club on October 18 in London

- The Female Founders Meetup in Vienna is going into the next round on November 22 at weXelerate
---


Off topic but Gold
- Countless cases of founders raising tens or hundreds of millions of dollars weeks after launching their companies have made people ask: Is this the future of fundraising? Will VCs be out of a job soon? And will existing stock markets be replaced? ICOs and what makes financial markets work by Bjarke Staun-Olsen, Principal at Creandum

- 📚 A lot of the advice YCe gives startups is tactical; meant to be helpful on a day to day or week to week basis. But some advice is more fundamental. They've collected here what they at YC consider the most important, most transformative advice for startups. YC's Essential Startup Advice

- The Ultimate Cheat Sheet for a Winning Demo Day/ Competition Pitch

- "The best time to invest in something is when nobody believes in it besides you." If you want to be a venture capitalist, get out your pom-poms. Fred Wilson's five lessons for budding venture capitalists are also pretty good life and work lessons

- Useful from NextView Ventures: The New Series A Fundraising Playbook for Seed-Funded Startups
---


If you have some suggestions as to topics I should look at, interesting people to follow or even specific articles, then please contact me.

I want to hear from you! Share your secrets of success, stories of failure or memorable challenges with me. Tell me about your entrepreneurial journey.
Have a great day and keep going on your path! 🛤 See you next week on FemStreet 22.
Sarah
If you enjoyed this newsletter, please forward it to a friend and encourage her to sign up.
⬇️