Discover more from Femstreet
Femstreet is a media platform amplifying female voices, accelerating their success and creating a culture of empowerment - where women lead, shape, and fund the future.
Over 19,000 subscribers
Femstreet22 Issue #27 - Weekly Newsletter on Women in Tech and VC
Your weekly newsletter on women in tech, venture and entrepreneurship

Issue #27
"Remember to look up at the stars and not down at your feet."

Stephen Hawking
👋 Hello there and welcome to another edition of Femstreet22!
Here is what people were talking about in the Fem-universe last week:

💸FROM THE INVESTOR

London-based VC fund LocalGlobe, an investor in UK tech firms including Citymapper and TransferWise, has hired a new female partner. LocalGlobe hires new HealthTech focussed Investment Partner

Rei Wang, Director of Dorm Room Fund at First Round Capital shares Five Tactical Tips to Improve Diversity for Pitch Event Organisers

Joanna Wilson of Gotham Gal Ventures on "Discipline"

The number of women starting VC firms is on the rise. Gender Metrics publishes a comprehensive list of VC firms founded or co-founded by women in the US. VC Firms founded or co-founded by women in the US

The traditional venture capital model has come under increased scrutiny recently, both in terms of equitability and sustainability. Kindred Capital recently announced the closing of its debut £80 million seed fund. And for every company the fund invests in, the startup founders will become co-owners of the vehicle. Kindred spirits: Meet the VC firm giving startup founders skin in the game

Lo Toney, a partner at GV, the venture capital arm of Alphabet, plans to officially leave GV after he raises $50 million to invest in venture capitalists of color. Plexo Capital will be focused on seed funds led by women and minority general partners. Lo Toney Is Leaving Google Ventures After He Raises $50M Diverse Investors Fund


FROM THE OPERATOR

Medha Agarwal of Redpoint Ventures was interviewing Tina Sharkey, the co-founder and CEO of Brandless. Tina and Medha talked in depth about her vision at Brandless, consumer trends and building a community. A Conversation with Tina Sharkey, co-founder and CEO of Brandless

Melanie Perkins, the co-founder and CEO of popular design platform Canva, and her team are constantly chasing big goals. She Was Told 'No' 100 Times. Now This 30-Year-Old Female Founder Runs a $1 Billion Business.

APIs allow modern companies to focus on their core competencies and get access to scale. Cristina Cordova, who leads partnerships for Stripe, Laura Behrens Wu, CEO and co-founder of Shippo and Augusto Marietti, CEO and co-founder of Kong joined the a16z Podcast: The API Economy — The Why, What, and How

While women have been advised in the past to tone down their social mission when raising money, an upcoming article in Organization Science has turned this tip on its head. Having looked at 43 startups raising money, the researchers found female-led ventures' chances improved if they talked more, not less, about the startup's social impact. Do Female Founders Raise More Money If Their Startups Have A Social Mission?

Getting noticed as a leader in the workplace is more difficult for women than for men. Even when a man and a woman were reading the same words off a script, only the man's leadership potential was recognized. Picture a Leader. Is She a Woman? Most people will draw a man. Researchers investigate the consequences.

Every day that draws closer to the April 4 deadline for British companies to declare their gender pay gaps brings a pickup in the number of reports on file, and these cement the sad truth that men tend to get paid more than women. U.K. decision makers are almost all men, but don't bet on outsized performance. What the U.K.'s Gender Pay Gaps Say About Returns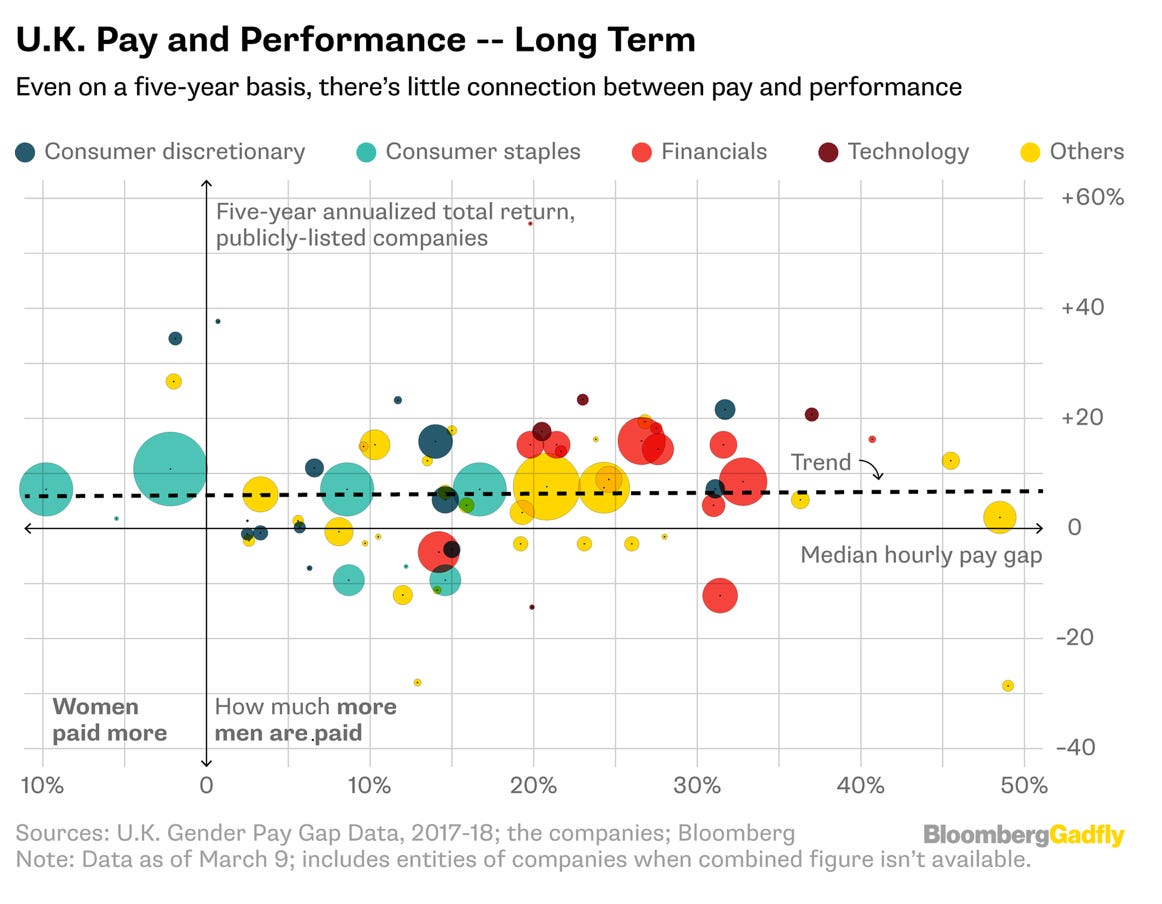 PRODUCTS BUILT BY WOMEN

🔬 Meet 12 of the most innovative women entrepreneurs in the EU under the age of 30. The 12 finalists of the 2018 EU Prize for Women Innovators have been revealed

🤰The UK based startup Lucina develops a personal coach for fertility and pregnancy. Lucina provides a companion that empowers couples with cutting edge science, accessible health experts and personalised emotional support to thrive on the journey to heaving a healthy baby.

🚗 This Female Founder of Zūm Just Raised $19M To Pick Your Kids Up From School

⛰️ Outdoor Voices, founded by Tyler Haney in 2014, has raised $34 million in a Series C. Outdoor Voices raises $34M to open more stores
OV is a comfortable and stylish active wear brand made for "doing things": from yoga to skateboarding to walking your dog. Its motto: "Doing Things" is a less competitive take on other athletic brands' call to actions.

Like Warby Parker, Everlane, and Glossier, OV is a Digitally Native Vertical Brand (DNVB). DNVBs are bypassing inefficient legacy supply chains by trimming the fat and establishing direct relationships with suppliers. The benefit here, aside from better margins and savings, is that it allows them to vet the suppliers' operating standards and to facilitate a rapid feedback loop so that they can quickly iterate on product design and demand. They control their distribution, their pricing, and their branding."We're focused on building the No. 1 digital active brand. This definitely requires a physical presence. … Doing things in real life definitely works and unlocks markets online." said Haney.
At the end of the day, the offline stores are a much lower cost of acquisition of new customers and have a much higher long-term value per customer and a much higher conversion rate.
📆EVENTS
SaaStr has launched a SaaStr Europa Diversity and Inclusion program! To help break down the barriers, SaaStr have set aside 100 special, no-charge passes to SaaStr Europa on 15 June in Paris for members of underrepresented groups in the B2B SaaS community. Space is extremely limited. APPLY NOW!

- March 20 in London: Breakfast talk: How to accelerate your career: An Intro to Entrepreneur First

- March 20 in London: WE Innovate, Imperial College's pioneering initiative for women entrepreneurs, will see five outstanding female students pitch their innovative ideas to a panel of academic and industry experts in the hope of winning a £15k top prize.

- March 22 in Munich: Leaders in Tech: Munich - How to Build a MVP for Successful e-Commerce Projects

- March 26 in London: Toucan Ventures, Blooming Founders, and NACUE are coming together this Spring to bring you The Astra Awards! The Astra Awards is a competition to champion the creative community, female businesses and the very best students that the UK has to offer. The deadline for submission is March 26th.

- March 26 in Berlin: WOMEN LEADING FINTECH

- March 27 in London: Supporting Women in Business - investment, accelerators & legal support

SMART READS OF THE WEEK

VCs measure the performance of startups all day long. Many of the metrics that are used to evaluate companies are reasonably well understood and publicly known. But few people realize how VC funds are measured. How VCs get measured.

Lolita M Taub, enterprise investor at Portfolia shares SXSW 2018: 10 Crypto & Blockchain Takeaways

A Spotify retrospective - revealing how Creandum was wrong (and a bit right) about the phenomenal company after the first couple of meetings in 2007. Inside the dusty brains of the first Spotify investor – looking at how we were right and wrong about Spotify in 2007
IN CASE YOU MISSED IT

Looking for a women for a panel? Louise Fritjofsson launches femaletechspeakers.com and more than 550 impressive senior speakers signed up already.

PitchBook's Dana Olson pulled the numbers on investor returns, step-up valuations from final VC round to exit, and time to exit to figure out whether female-founded companies perform better.
The review of the new data found that in 2017, the median OIC (multiple on invested capital, defined as exit value/total VC raised) for all-female founding teams was 18x, versus 5x for all-male founding teams Another look at whether female founders get better results
Characteristics and strengths of female founders using data from 700 global startups in "What female founders bring to the table"

The Co-founder of Diversity VC shares her seed investing framework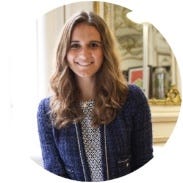 Comments, questions, tips? Send me a note!
Until next Sunday,
Sarah
You know that there is a small but meaningful thing you can do this Sunday. Please take a minute and share Femstreet22 with friends on Twitter or Linked or forward this by 📧
Sharing is caring.