Discover more from Femstreet
Femstreet is a media platform amplifying female voices, accelerating their success and creating a culture of empowerment - where women lead, shape, and fund the future.
Over 19,000 subscribers
Femstreet22 Issue #25 - The next Warren Buffett will be a woman, top investors in female lead companies & an app for female entrepreneurs
Your weekly newsletter on women in Tech & VC

Issue #25

"In the future, there will be no female leaders. There will just be leaders."

Sheryl Sandberg
Hej Hej from Stockholm!

Since the world will be celebrating achievements of women on International Women's Day on March 8th, it wasn't hard to select good content for you this week.
🚀 PWC is also celebrating women and you can now apply for the PWC Female Founders Scale-up programme starting in May. Running in tandem with PwC's #WomeninTech initiative this programme will create commercial opportunities for a cohort of Female Founders / entrepreneurs who are running high potential tech companies. Over the course of the programme, PwC will help connect these leaders and innovators to executives and industry leaders across the B2B landscape and will provide support across key areas such as sales, culture & team, operations and finance/fundraising.

Enjoy this issue and the rest of the weekend...here is what people were talking about in the Fem-universe last week:


💸From the investor

★ Ex-Index VC Ophelia Brown departed Robin and Saul Klein's LocalGlobe in April and has teamed up with former Uber China executive Candice Lo, ex-Index investment team member Imran Ghory, and Deliveroo's chief technology officer Mike Hudack to start a new VC fund. Blossom Capital is thought to be targeting a raise of between $75 million and $100 million. The new firm wants to plug what it deems a 'Series A gap'. In addition to Blossom, Brown has founded ALT (Ambitious Ladies in Tech), described as a mentor network that endeavours to help women in technology startups achieve their career goals through coaching, skills development and networking. ~ More details of Blossom Capital emerge, a new fund co-founded by ex-Index VC Ophelia Brown


★ Wende Hutton has been a venture capitalist for 25 years. Throughout her career investing in early-stage biotech companies, she's brought her children to board meetings, coexisted with a "band of brothers," and mentored future female leaders. ~ A woman who's worked in venture capital for 25 years shares her best career advice — and why it was worth being the first and only woman on her team when she started out


★ Voulez Capital is a new European VC firm founded by Anya Navidski focused on women. Voulez also invests in products and services that improve the lives of women, of working parents, of children and of families.

★ In late 2017, a small collective of women general partners at venture funds launched Female Founder Office Hours (FFOH) to "bring together the community of female VCs and the community of female founders with the goal of kickstarting a virtuous cycle of women in tech helping women in tech." ~ Female Founder Office Hours Is Changing The Venture Ecosystem

★ What's the best way to identify the top investors in female-founded companies? ~ See who's leading the charge in backing female-founders. And who has work to do.

★ "Women, consider crypto" Alexia Bonatsos, a venture capitalist, wrote on Twitter. "Otherwise the men are going to get all the wealth, again." Some crypto leaders are now organizing events, clubs and conferences to attract women to the industry. Ms. Bonatsos spoke at one such event this month in San Francisco. And Jalak Jobanputra, founder of the start-up investment firm Future Perfect Ventures, and other blockchain developers gathered in New York this month to discuss the issue. ~ Women in Cryptocurrencies Push Back Against 'Blockchain Bros'


👩🏽 💻From the operator

★ In this exclusive interview, the cofounder of one of 2018's World's Most Innovative Companies shares her insights on breaking through in retail. ~ Stitch Fix CEO Katrina Lake Talks Data, Amazon—and Hot Tubs

★ A new app for female entrepreneurs was launched by Ireland's Samantha Kelly at Social Media Marketing World at the San Diego Convention Centre in California this week. Samantha Kelly expressed her delight at 'finally having a real-time app for women who start their own business, and who thrive by being part of an online community'. ~ App for female entrepreneurs is a winner!

★ Two years after Zoë Barry brother's diagnosis, Barry founded ZappRx, a company that simplifies the process of ordering and filling specialty medication prescriptions. They've raised $41 million in capital funding from investors like Google Ventures, and ZappRx is being used by doctors and medical centers across the US. ~ The Strategy This Millennial Entrepreneur Used To Raise 41 Million In Venture Capital

★ Olivia Skuza,, the Co-founder of NuORDER shares tips for other women entering the process and beginning to meet with VC firms, whether solo or with a co-founder, she offers three key practices. ~ Tips for Women Raising Capital from a Fellow Female Leader

★ With The Leaky Tech Pipeline, companies, founders, investors and other leaders in tech can explore the complex framework of diversity and inclusion at play. This framework consists of a mix of systemic racism and discrimination, the racial wealth gap, the digital divide, access to opportunity and much more. ~ The Leaky Tech Pipeline explains how to address diversity and inclusion

★ The Failure Institute, along with Pro Mujer, published the results of one of the most relevant, meaningful – and difficult – studies we've ever done. The focus: failure among low-income women entrepreneurs. ~ Why Do Low-income Women Entrepreneurs Fail? New Research Provides Some Answers

★ Sexist jokes and imagery, geeky references, a competitive environment, and an absence of women engineers—shall we go on? ~ Why are there few women in tech - watch a recruiting session

★ Everything that's made Warren Buffet the world's most celebrated investor lines up with what we've learned about the tendencies of female investors. Buffett always takes the long view, regardless of what markets or Congress are doing. He doesn't panic or make knee-jerk reactions, and he's not overconfident.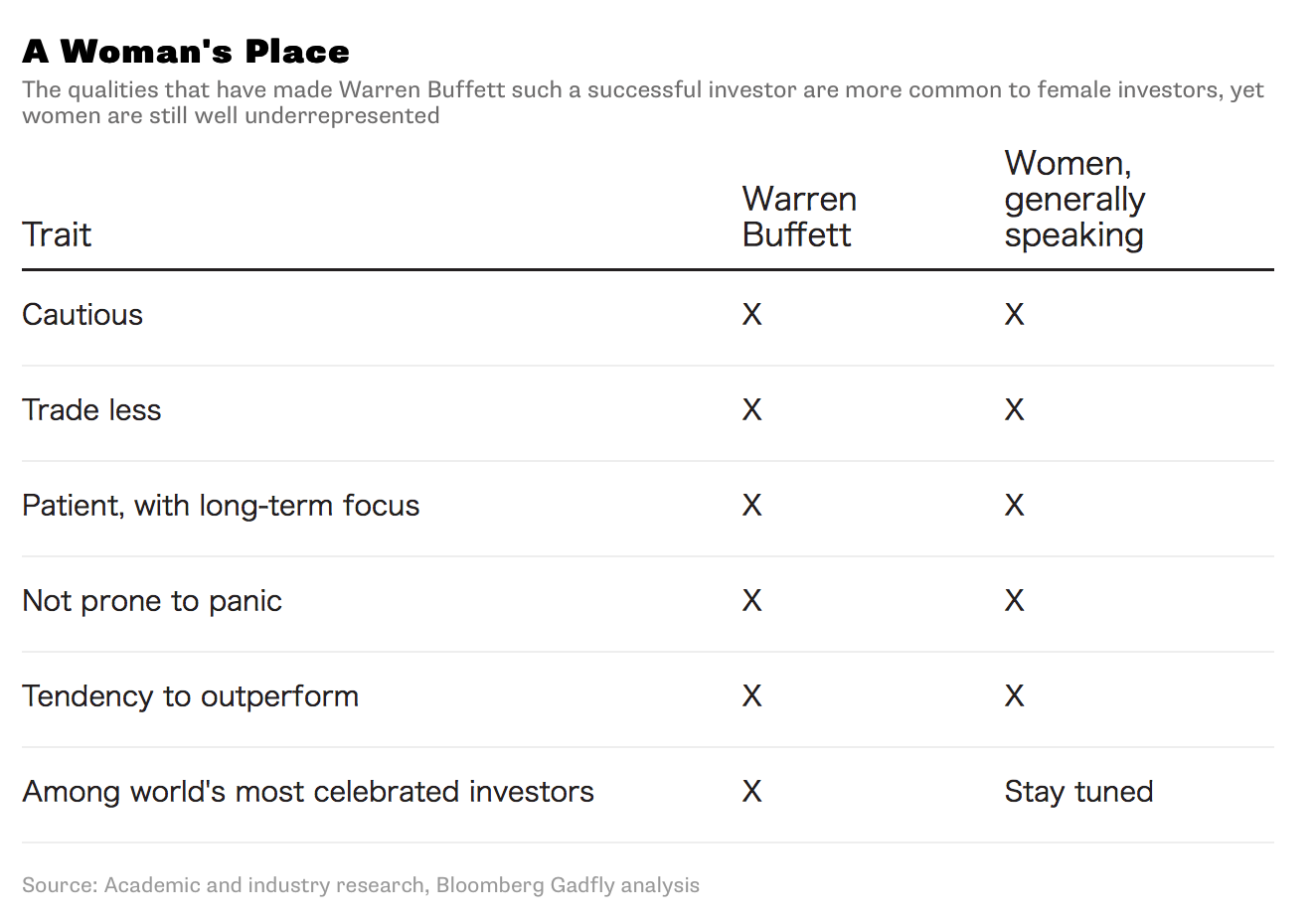 Read more on why The Next Warren Buffett Will Be a Woman


The proliferation of women-focused companies...

★ Leika is a UK based startup that is developing a platform that encourages women to explore their bodies and give voice to their needs.

★ Founded in 2017, the danish startup Exseed involves men in the $40 billion fertility business. Exseed wants to boost couples' chances of becoming pregnant through a smartphone enabled sperm test device.

★ Word of Mouth is Berlin's first member's club for women ​to work, relax and connect and opening soon.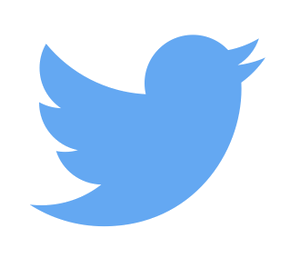 Tweet of the week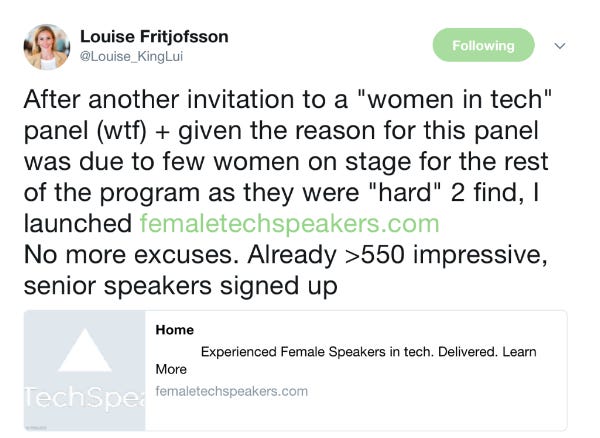 📆Events
- March 5 in London: Power Women At Blooms: How to Stand Out And Win In The Food Industry

- March 5 in London: How to Grow Your Brand for Female Entrepreneurs

- March 6 in Vienna: Female Founders Meetup #7

- March 7 in in Berlin: Start Leading Now! The Female Founders Insights by Fempreneur

- March 8 in Berlin: ABAWT Now x International Women's Day : African Women Founders in Tech

- March 8 in London: Female Founders Networking Breakfast

- March 8 in London: Virgin StartUp - Celebrating Female Entrepreneurship in 2018

- March 9 in Paris: TechLunch #19: International Women's Day edition by Algolia
#GOODREADS before you head out for Sunday Brunch

★ HBR analyses Why Financial Statements Don't Work for Digital Companies
★ Must Read by Mark Suster How to Succeed as an eCommerce Brand in an Era of Dominant Retailers?



You know that there is a small but meaningful thing you can do this Sunday. Please take a minute and share Femstreet22 with friends on Twitter or Linked or forward this by 📧

Comments, questions, tips?
Send me a letter!
Sarah