Discover more from Femstreet
Femstreet is a media platform amplifying female voices, accelerating their success and creating a culture of empowerment - where women lead, shape, and fund the future.
Over 19,000 subscribers
Femstreet22 Issue #24 - Forget 'Uber for X,' Try 'X for Women'
Your weekly newsletter on women in Tech & VC

Issue #24
Happy Sunday everyone!

I've been working in Berlin last week and came across the new Berlin based organisation called Wo/men Inc - a new platform founded by Lea Vajnorsky and Robin Haak (former Axel Springer) that supports career-focused women as they build meaningful professional networks, ones that will grow with them throughout their professional lives. They are planning several invite-only events around the world, so keep an eye on them!

In February, Pepsi CEO Indra Nooyi mentioned that she wanted to make snacks that cater to women—less mess, less crunch, less crinkly bags. But Nooyi wasn't alone in wanting to tweak a successful model to suit a female audience. The past year has seen a proliferation of women-focused companies. High-end razor service Billie, which has been called the "Dollar Shave Club for women," launched in December and is on the verge of selling out its inventory. Ellevest, a digital investment platform (similarly nicknamed "Wealthfront for women"), promotes strategies that account for women's earnings and life expectancy. And WeWork-esque women-only coworking spaces have flourished. The fear? Companies will create comparable products and charge more, exacerbating the "pink tax" already paid by women in many categories. (So far most of these startups are priced competitively.) The promise, though, is more businesses whose primary audience isn't a tech bro, but the too-often overlooked other half of the population. ~ Startups for Women Is the New Hot Trend. Is That a Good Thing? - "Forget 'Uber for X,' Try 'X for Women'." (FORTUNE)


From the investor 💸

★ Harlem Capital Partners is part of the growing wave of investors who bank on influencing the industry's color paradigm. ~Harlem Capital Wants To Fund 1,000 Founders Of Colour

★ Check Warner, former Associate at Downing Ventures and Co-founder of Diversity VC, publishes her seed investing framework ~ A seed investing framework by Francesca Warner

★ Naomi Pilosof Ionita talks about what she brings to Menlo Ventures from her years as one of what is still a small number of female tech leaders and from her experience as vice president of growth at Invoice2go and as a product lead at Evernote. ~ Menlo Ventures' new investment partner Naomi Pilosof Ionita on diversity and her product, growth lessons from Evernote, Invoice2go

★ OpenView said it named Elizabeth Cain as the firm's eighth partner and the second woman on its investment committee. Cain joined the expansion-stage firm in 2016 as vice president of Go-to-Market, the firm's operational arm. ~ OpenView names Elizabeth Cain as eighth partner

The company is also starting a new program to help women-led software companies grow and expand, giving them advice and networking assistance ~ VC firms offering advice, not just money, to help women founders

★ You may have heard of "engineering debt". Coders and web developers use the term to describe what happens when you take shortcuts to meet a deadline — skipping lines of code and skirting best practices in the interest of getting the job done. Ebony Pope, Director of US Ventures, Village Capital publishes Don't let your startup get caught up in "diversity debt"

★ AllBright will champion female talent and female-led businesses. In-house yoga, comfy sofas, film nights: is a new breed of women-only members' clubs the way to get ahead at work? ~ 'Here we don't have to hide our ambition': the rise of the women-only workspace

★ The National Venture Capital Association (NVCA) announced that is has released a set of model documents and resources aimed at addressing sexual harassment in the industry. ~ The National Venture Capital Association unveils Resources to Help Address Sexual Harassment in Venture Ecosystem


From the operator 👩🏽 💻

★ Kristen Costagliola, principal software engineer at Datto has learned a few priceless lessons from her grandmother, mother, and aunt, that can help us continue and empower women to join the tech sector in far greater numbers. ~ Everything I Need to Know About Being a Woman in Tech I Learned from My Grandmother

★ There are a myriad of ways to achieve success starting with little or nothing. The growth and range of online courses, audiobooks, and "masterminds" are helping those that want to achieve success to do that in their pajamas. ~ 6 Habits For Success From Top Female Entrepreneurs

★ Diversity talk: Exec reveals her secret to success — Always be curious

★ Pitchbook published a list of the 25 black founders and VCs to watch in 2018

...and pulled the numbers on investor returns, step-up valuations from final VC round to exit, and time to exit to figure out whether female-founded companies perform better. ~ Another look at whether female founders get better results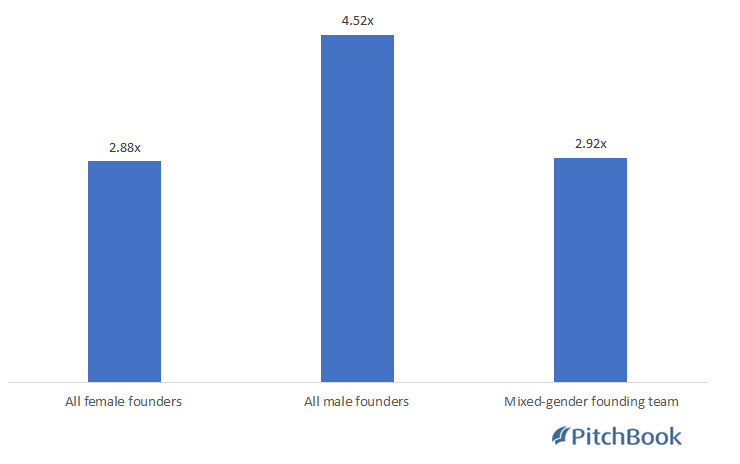 Median Median MOIC, aggregated 2006-2017 - MOIC (multiple on invested capital, defined as exit value/total VC raised)

Startups
★ Femeda is a UK based company focused on developing a range of technically ground breaking devices for female urinary incontinence launching in June 2018.

★ Kindara is a US based start-up that is focused on providing women with the tools, data, and support to better understand their fertility cycles and how they work. Kindara has a technology called Wink that is pairable with their application. Wink, a thermometer specifically designed for women's health and fertility data.

★ 4 Her - Many women in developing countries, who have become displaced or have been forced to migrate to dangerous areas are at risk of violence. Those that experience violence often do not know what help is accessible to them. Globally violence against women in underreported. The aims is to develop tech that will counteract this trend especially for those women most in need. The UK based 4 Her will provide support to womenat risk, while also helping prevent further harm.

★ KanaFem is an Israeli startup focusing on safe and tested innovative cannabis based treatments for WOMEN both medicinal and recreational use.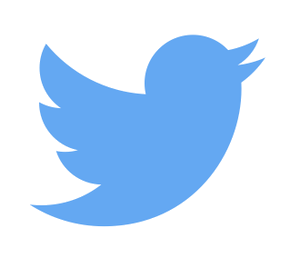 Tweet of the week


📆Events
- February 26 to March 2 in London: The Allbright Soft Launch

- February 26 in London: Connect & Celebrate with ToGetHer Further

- February 27 in London: Switched On: How to Thrive as a Woman in Tech

- February 27 in London: CELEBRATING LGBTQ (+Allies) DIVERSITY IN FINTECH

- February 27 in London: Financially Sound Woman: Benefits Of Starting A Savings Plan Early

- February 27 in Berlin: Women Techmakers Berlin-Kubernetes 101
- March 5 in London: Vestpod hosts MAKE MONEY MOVES: The Female Only Workshop Night

- March 5 in London: Power Women At Blooms: How to Stand Out And Win In The Food Industry

- March 5 in London: How to Grow Your Brand for Female Entrepreneurs
#GOODREADS before you head out for Sunday Brunch

★ This Is How Much Money You Should Have in Savings at Every Age
★ 3 Ways Angel Investors Value Pre-Revenue Startups

★ Arlan, the Founder of Backstage Capital unpacks a recent tweet about dedicating her efforts in 2019 to doing vs talking when it comes to diversity 6 inclusion. (19 min podcast) ~ #ArlanWasHere Talking about NOT talking about diversity and inclusion

★ Some companies experiment with apps designed to make reporting bad behavior at work easier ~ Sexual Harrassment: There's an App to Report That

---

You know that there is a small but meaningful thing you can do this Sunday. Please take a minute and share Femstreet22 with friends on Twitter or Linked or forward this by 📧

Comments, questions, tips?
Send me a letter!
Sarah