Discover more from Femstreet
Femstreet is a media platform amplifying female voices, accelerating their success and creating a culture of empowerment - where women lead, shape, and fund the future.
Over 19,000 subscribers
FemStreet22 Issue #22 - February 11, 2018
Your weekly newsletter on women in Tech & VC
Issue #23
"The reason diversity is really important in AI, not just in data sets but also in researchers, is that you need people who just have this social sense of how things are. We are in a diversity crisis for AI. In addition to having technical conversations, conversations about law, conversations about ethics, we need to have conversations about diversity in AI. We need all sorts of diversity in AI. And this needs to be treated as something that's extremely urgent."

Timnit Gebru, Cofounder of Black in AI
Happy Sunday everyone from London!
After a pretty bad flue and 3 days in bed, I am back on track and off to Berlin today for a couple of days to meet a few German entrepreneurs. You are a founder of an InsurTech in Europe or know people in the space? Early Metrics and PWC UK are still accepting applications for the InsurTech scale up programme in London launching April 18.

Here is what people were talking about in the Fem-universe last week:

From the investor 💸

- Angel investor Joanne Wilson's interviewed Lizzie Francis and Kara Weber, the Founding duo behind Brilliant Ventures. Their serial entrepreneurial credentials, amplified by a network of go-to-market experts with skin in the game, and a second proprietary network of the most accomplished, amazing and connected women in LA, make for the perfect set of assets to this investment firm. ~ Stop Apologizing for Being Women - Lizzie Francis & Kara Weber

- Several VC firms are coming up with innovative ways to reach and invest in diverse teams. Village Capital is one of the leaders in this space, and have been working to level the playing field in tech. Victoria Fram, co-founder and Managing Director of Village Capital, sat down with Forbes to talk about their experience in creating this new model for VC investments and her thoughts on how other firms can build more diverse pipelines. ~ Victoria Fram, co-founder and Managing Director of Village Capital on How To Build A More Inclusive Pipeline For VC Investments

- By focusing just on numbers it predicts will drive success–culled from billions of data points in its system–CircleUp has come to support companies with a wider range of founders than traditional VCs. ~ This Investment Platform Funds More Diverse Companies By Focusing On Data, Not Founders

- Since the start of 2006, three venture capital firms—500 Startups, NEA and Golden Seeds—have closed more than 100 deals apiece backing female-founded companies in the US. Twenty-five investors have closed more than 50 deals each. ~ 25 VC firms investing in female-founded companies

- Focused on supporting female entrepreneurship and on a mission to make the UK a great place to be a working woman, Wosskow announced the creation of AllBright – a support network and funding platform for female founders – in October 2016, but she also set up and sold a series of successful businesses prior to that. ~ Debbie Wosskow OBE on scaling a tech business, hiring in a hurry and diversity

- Austin's True Wealth Ventures raises $19.1M to invest in women-led companies


From the operator 👩🏽 💻

- Between being a minority at pretty every much industry event, having to convince (mostly male) venture capitalists to invest in your company, and having those investors constantly question your judgment, being a female founder can be an isolating experience. ~ Founders of theSkimm, Rent the Runway, and Other Badass Women Share Their Top 5 Tips for Aspiring Entrepreneurs

- From using data to make a difference in non-profits, to her experience of 'gaslighting', Karen Taggart, customer success manager for CloudBees, shares her career story and her experience as a woman in tech. ~ 'My experience as a woman in tech has been difficult and wonderful'

- 20VC: How To Think About Founder-Category Fit, Why The Biggest Opportunities Are In Category Re-Architecture & What Can Be Done To Increase The Amount of Women In VC with Nadia Boujarwah, Founder & CEO @ Dia & Co (podcast)

- Countries that fare worse in gender equality actually have larger proportions of female STEM graduates, a new study finds — and interventions could work best on girls who excel in science or math ~ Why countries with high gender equality still struggle with women in STEM

- In an interview with Quartz, Sandberg reveals what men can do to fight sexism at work, the story behind her favorite poster, and the mindset that leads to healthy professional relationships. ~ Sheryl Sandberg's message to women: "Too often we suffer from the tyranny of low expectations"

- Timnit Gebru, Cofounder of Black in AI, looks around the AI world and sees almost no one who looks like her. That's a problem for all of us. ~ "We're in a diversity crisis": cofounder of Black in AI on what's poisoning algorithms in our lives

- Leaders from Snap, Google, and more share their ideas for making 2018 the year that tech finally becomes more inclusive. ~ 8 Ways To Make Real Progress On Tech's Diversity Problem
Startups

- Moment Health is a Belfast based femtech startup making maternal mental health mainstream.

- Lia Diagnostics from Pennsylvania developed the first flushable pregnancy test. 99% accurate, 0% plastic.

- The London based Bold Health is a digital platform that helps people with long term conditions live a better life by leveraging best in class behavioral change and mindfulness tools.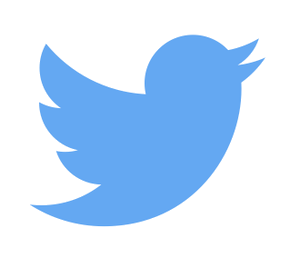 Tweet of the week


📆Events
- February 19 in Berlin: Global Digital Women After Work

- February 21 in Berlin: GTEC Open Lecture: Ida Tin, CEO and Co-Founder of period tracking app Clue

- February 22 ( Webinar): Investor Insights, Find Out What Investors Want to Know before Investing, Ask your Questions LIVE with Anya Navidski, Founder & VC Voulez Capital

- February 22 in London: UCL LWS Female Leaders in Tech Panel

- February 23 in London: Female Founders Accelerator Hatch Enterprise at Blooms

- February 26th to March 2nd in London: The Allbright Soft Launch

- March 5 in London: Vestpod hosts MAKE MONEY MOVES: The Female Only Workshop Night
#GOODREADS before you head out for Sunday Brunch

- Matteo Gianpietro Zago on Why the Web 3.0 Matters and you should know about it

- Harward Business Review finds The Most Successful Brands Focus on Users — Not Buyers

- Graphs depicting the labour market costs to women from having a child and the (lack of) costs to men.

....and New 'Female-Only' Social Network GirlCrew Expands to UK

You know that there is a small but meaningful thing you can do this Sunday. Please take a minute and share Femstreet22 with friends on Twitter or Linked or forward this by 📧

Thank you
Sarah