Discover more from Femstreet
Femstreet is a media platform amplifying female voices, accelerating their success and creating a culture of empowerment - where women lead, shape, and fund the future.
Over 19,000 subscribers
FemStreet22 Issue #21 - February 4, 2018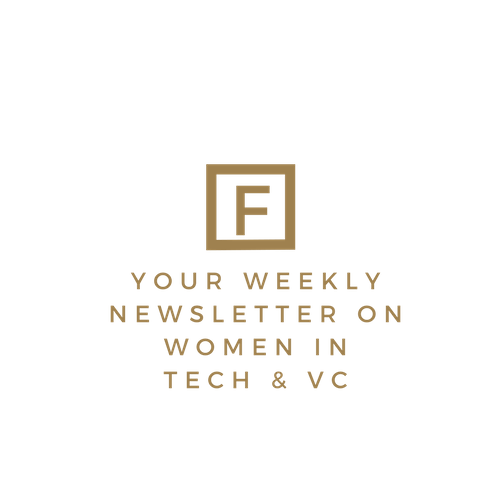 FemStreet22 - Issue #21
👋🏻Happy Sunday!

Last week, I told you that we are currently hiring at Early Metrics for several positions in London and Paris. This week, I would like to share with you that we have partnered up with PWC UK for an InsurTech scale programme. Please apply here if you're a founder of an innovative Insurance scale-up looking to scale quickly.
Enough from me, enjoy this issue and the rest of the weekend...Here is what people were talking about in the 🌠Fem-universe🌠 last week:


From the investor 💸

- Things are changing for women in the startup and venture capital world. But while the #MeToo movement may be altering some aspects of the VC landscape, it hasn't yet translated into many more dollars for female founders. All-women teams received just $1.9 billion of the $85 billion total invested by venture capitalists last year, according to data on the from M&A, private equity, and VC database PitchBook. That's equal to about 2.2% of 2017's total pot. Meanwhile, all-male teams received about $66.9 billion—roughly 79%. ~ Female Founders Got 2% of Venture Capital Dollars in 2017





- Pitching to an angel for seed money is different than pitching to a VC for a Series A and is different than pitching to a PE investor for a Series B and so on. Even figuring out how to get on someone's calendar after someone introduces you is a skill. ~ Angel investor Joanne Wilson on connecting and pitching – Gotham Gal

- Interview with Investment Partners at XFactor Ventures Danielle Morrill CEO and Founder of Mattermark and Ooshma Garg CEO and Founder of Gobble. They've both recently become investment partners at XFactor Ventures, an investment firm that's focused on investing in female founders and mixed-gender teams. ~ Startup Funding: What It's Going To Take To Get That First Check From An Investor

- OpenView Partners Guide to Hiring - Fostering a Diverse Workforce

- Bessemer Venture Partners has promoted Talia Goldberg from vice president to principal.


- Money manager publicly calls for diversity on boards of companies in its portfolio ~ BlackRock: Companies Should Have at Least Two Female Directors
---

From the operator 👩🏽 💻

- Raising capital is not for the faint-hearted. The process is rife with obstacles. Fundraising as a female founder can be especially challenging. Female founder Falon Fatemi, CEO and founder of Node, shares five tips that I've relied on in navigating the rough waters. ~ 5 Fundraising Tips For Female Entrepreneurs

- "The parcel delivery space is at an interesting inflection point given that ... Amazon and Amazon Prime has taught end customers and online shoppers to expect free and fast shipping."- A chat on personlized shipping with Laura Behrens Wu, the Co-founder & CEO of Shippo, a platform that's powering ecommerce shipping by simplifying the world of parcel delivery.

- Work Bench features profiles of some of the top women leaders within the enterprise technology community here in NYC. This week they interviewed Meghan Gill, VP of Sales at MongoDB. ~ Women in Enterprise Interview: Meghan Gill, VP of Sales Operations at MongoDB

- Emily Chang, Host of Bloomberg Technology on How the tech industry sabotaged itself and its own pipeline of talent. ~ Women Once Ruled Computers. When Did the Valley Become Brotopia?

- Anna-Mi Fredriksson: Over the past years, she performed in Swan Lakes and Nutcrackers all over the world, finished double master degrees at two top-tier European universities, and worked in the management team of a tech startup. ~ From Ballet to Business Part 1: Practice Iterative Self-coaching

- Kathleen Griffith, the founder behind Build Like a Woman, plans on forging connections and community with female entrepreneurs. ~ Being a Female Entrepreneur Can Be Incredibly Lonely. This Founder Is Changing That.

- CEO of Winnie, Sara Mauskopf shares: The biggest issue for working parents can't be solved by the most talked about solution

- "I wanted to help build a community where women learn, inspire one another and can connect from a place of heart." Powerful words from Sarena Bahad, an award-winning community builder, digital nomad, and founder of Women in Tech Inc - a platform advocating for gender diversity in the workplace that features inspiring career women on its Snapchat and Instagram channels. ~ How This Millennial Founder Built A Global Mentorship Community For Women In Tech

- US-based Irish entrepreneur Susan O'Brien outlines seven key steps to help women entrepreneurs succeed in the world of business. Susan O'Brien is CEO of New York and California-based Smigin, a service used in more than 175 countries worldwide that offers travellers a suite of translation apps. ~ US-based Irish entrepreneur Susan O'Brien outlines seven key steps to help women entrepreneurs succeed in the world of business.
---

Featured startups

- Uk startup Vestpod is making feel women good about their money.

- KanaFem, a new Israeli venture primarily focused on developing cannabis based products and treatments for women wellness, both for Medicinal and Recreational use.

- The Pill Club is the first all-in-one healthcare service delivering birth control across the US.

- Raise the Barr: an artificial intelligence for enterprise diversity and inclusion training.
---
Events 🎉
- February 6 in Stockholm: SUP46 FemTech #10

- February 8 in London: Diversity Talks - Black Women Tech Talk

- February 8 in London: 2018 EVERYWOMAN IN TECH FORUM

- February 9 (deadline): Apply for the pitch event of angel network Angel Academe in April.

- February 12 in Stockholm: MatchHer with Angelr - Inspirational Evening

- February 13 in London: WEInnovate- Female Founders Breakfast with Imperial Enterprise Lab

- February 19 in Berlin: Global Digital Women After Work

- February 21 in Berlin: GTEC Open Lecture: Ida Tin, CEO and Co-Founder of period tracking app Clue

- February 23 in London: Female Founders Accelerator Hatch Enterprise at Blooms

- Sign up and refer two friends for your chance to get your hands on a pair of special tickets for women in tech at Web Summit. Save €765 on your ticket.

- March 2 in Munich (application deadline February 7): Female Tech Leaders Social Infotainment Hackathon
---

#GOODREADS before you head out for Sunday Brunch

- I joined Early Metrics as employee number one in the UK and loved this piece by First Round: Read This Before Joining as Employee 1 to 20 at a Startup

- Applications of Blockchain - Popular Use Cases of Blockchain Technology You Need to Know


Female Tech Leaders is looking for #womenintech across the globe to take over the @femaletechleaders Instagram for 24 hours, to give everyone a glimpse of a day in their life. Sound like fun? Send an email with your bio to hello@femaletechleaders.org

And you know that there is a small but meaningful thing you can do this Sunday. Pleas share FemStreet22 with friends on Twitter or Linked or forward this by email.
Sarah
⬇️