Discover more from Femstreet
Femstreet is a media platform amplifying female voices, accelerating their success and creating a culture of empowerment - where women lead, shape, and fund the future.
Over 19,000 subscribers
FemStreet22 Issue #18 - January 21, 2018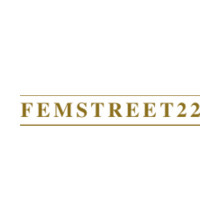 Your weekly newsletter on women in VC & Tech
FemStreet22 - Issue #19
👋🏻 Hi from Berlin this week!
Since I am currently about to establish Early Metrics in Germany, I was wondering if you have any experience in building up operations in Germany? It seems that the German startup ecosystem is well behind the UK and the French one. Please reach out to me and share your wealth!
Here is what else people were talking about in the Fem-universe last week:

---

From the investor 💸

- A group of women VC partners have came together to create Femalefounders.vc as they would like to see more female entrepreneurs build great businesses, and help them if they can. So they're putting together a group of London based investors to help support the community. They will run several sessions a year, where female entrepreneurs can have a 1-on-1 meeting with decision makers at local VC firms for an informal conversation. They will also be running round tables so the entrepreneurs can meet a community of other female founders. To apply for their Open Hours click: Female Founders VC

- Many companies already know that women are becoming more prominent as wealth holders, are directing more wealth investing than before, and are often their largest consumers. ~ Machine learning could change the game for female investors in 2018


- Hedge funds run by women have outperformed the industry average by 20% over the last decade, piling more pressure onto a sector frequently accused of poor female representation at senior levels.~ Hedge funds run by women outperform by 20%

---

From the operator 👩🏽 💻

- Karen Cahn started iFundWomen, a fundraising ecosystem for female entrepreneurs, to give women a space to bring these dynamic innovations to life. One year later, they've helped hundreds of budding businesses get funded and they've learned many lessons along the way. ~ What I Learned From 365 Days Of Helping Women Entrepreneurs Raise Startup Funding

- "The men who have been successful are part of the boys club. It's something that's repeated a lot because it's true," Shanna Tellerman, founder and CEO of Modsy, told Yahoo Finance. "They went to college, b-school, were coworkers and hang out on the weekends together. They develop this natural mentor-mentee relationship. It's a much more casual and true bond."~ Modsy's CEO explains how she conquered the VC 'boys club'

- Only 21% of Vice Presidents in Sales are female. There are a number of reasons why this might be the case. Rakhi Voria, Chief of Staff to Microsoft CVP of Inside Sales, Co-Chair of Women at Microsoft on getting more women into sales professions. ~ Why We Need More Women In Sales

- Claire Lew, CEO of KnowYourCompany on How do you fire someone well?

- Travel comparison website Booking.com has partnered with two universities to offer grants to women looking to go into tech careers. Booking.com will offer grants to a chosen group of women planning on pursuing a career in technology. ~ Booking.com's focus on women in tech

- Amazon's scheme offers up to £30,000 plus mentoring and guaranteed interviews for internships to women from less advantaged backgrounds. ~ How Amazon's Women in Innovation Bursary aims to boost diversity in tech

---

Featured startups

- Callaly is a new British femcare company based in London.

- From period-tracking apps to smart contraceptives, this fledgling market is already busting taboos around the world – and 2018 is the time to join it ~ Business ideas for 2018: Women's health tech

- Polka Dot secures $650k to grow its women-oriented gaming studio from a range of Finnish and Estonian investors led by Peter Vesterbacka.

---
Events 🎉
- January 24 in London: Blockchain, Babes & Bitcoins

- January 25 in Copenhagen: SheTech: The Coding Club vol.1

- January 29 in Manchester: AllBright film screening of 'She Started It'

- February 2 in London: Bloomerama Wellness - Networking Event for the Wellness Industry

- February 8 in London: Diversity Talks - Black Women Tech Talk

---

#GOODREADS before you head out for Sunday Brunch

- Atomico's Mattias Ljungman penned his thoughts on the rise and rise of tech ecosystems in Europe ~ Tech Ecosystems in Europe

- More than 1,000 companies were examined in McKinsey's followup, and the findings are clear. Its key finding was that the most gender-diverse companies outperform their peers by 15%, and the most ethnically diverse companies outperform their peers by 35%. ~ This landmark study just proved the overwhelming business case for diversity


- Linda Xie, Co-founder of Scalar Capital, shares Tips for crypto newcomers

You know that there is a small but meaningful thing you can do this Sunday. Pleas share FemStreet22 with friends on Twitter or Linked or forward this by email. See you next week on FemStreet22.🛤
Sarah
⬇️