Discover more from Femstreet
Femstreet is a media platform amplifying female voices, accelerating their success and creating a culture of empowerment - where women lead, shape, and fund the future.
Over 19,000 subscribers
FemStreet22 Issue #17 - January 7, 2018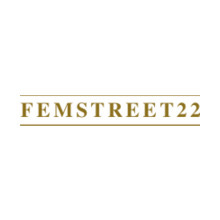 Your weekly newsletter on women in VC & Tech
FemStreet22 - Issue #18
👋🏻Hei Hej from Stockholm FemStreet22 Fam! I hope 2018 is treating you well so far.
In order to raise awareness and to celebrate our female founders, entrepreneurs and technologists in the wearable tech industry, as well as to make sure that our voices are heard and that conference organisers never again offer an excuse such as lack of female talent when it comes to speakers and panelists, Women of Wearables have compiled a list of the top 100 women in wearable and consumer tech. The only way to change the industry is to be part of the industry. Without female role models, women cannot be what they cannot see. ~ Top 100 Women in Wearable and Consumer Tech by Marija Butkovic

Here is what else people were talking about in the Fem-universe last week:

---

From the investor 💸

- Some venture capital firms are finding new ways to partner with their portfolio companies. Among these firms are First Round, GV, Andreessen Horowitz, and NextGen Venture Partners. Of these, NextGen Venture Partners is pioneering a new model to bring a service-oriented approach to venture funding. In addition to providing capital, NextGen has built a national network of venture partners that offer capabilities and connections to drive growth for its portfolio companies. ~ Meet The VC Firm Pioneering A New Model For Inclusive Investing

- VC Associate at Downing Ventures and Co-founder of DiversityVC, Francesca (Check) Warner on Lessons from 2.5 years as a VC Associate

- First Round published the 30 Best Pieces of Advice for Entrepreneurs in 2017

- The Helm is a venture capital fund and community that supports and invests in female-founded companies with a female CEO.~ How New Venture Capital Fund The Helm Is Supporting Female Founder

- Crunchbase found even at the end of Q4 2017, The Portion Of VC-Backed Startups Founded By Women Stays Stubbornly Stagnant

- Female Funders starts Angel School for investors, self-guided online course and community for female angel investors. Instant access to over 4 hours of video learning. ~Female Funders starts Angel School

- A few weeks ago on the Gotham Gal's podcast, she had Fereshteh Forough, founder of Code to Inspire, an organization that teaches women in Afghanistan to code. There is so much to like about what Fereshteh is doing. It's a great podcast to listen to this weekend ~ Audio Of The Week: Empowering Women with Tech – Fereshteh Forough
---

From the operator 👩🏽 💻

- Rana el Kaliouby, Co-founder and CEO, Affectiva shares her post-CES reflections and thoughts on how we can make progress this year. ~ 5 Ways Women in Tech Can Take Action in 2018

- "Are there no other female founders?" Farzana Nasser, co-president of Women in Wireless, tech entrepreneur and mobile and digital growth expert, says she mostly heard and saw only male founders of tech companies at conferences and in media. So Nasser set out to change the ratios of male and female experts visible in the public sphere. ~ Find Your Voice: 5 Tips For Women Entrepreneurs From Digital Tech Founder

- This time last year, a few weeks prior to Donald Trump's inauguration, much of the healthcare community was debating how hardline campaign rhetoric on women's health would translate to policy. ~ Health Tech Founder of Maven Shares Her Six Predictions For Women's Health In 2018

- To develop an interest in programming, girls need a low-cost, low-pressure space to play and experiment with code. ~ How to Buck the Brogrammer Culture and Get Women into STEM

- Not content with the status quo, a number of women in tech are taking the lead to tip the gender scales, creating opportunities for women while at the same time making systemic changes when it comes to culture and thinking about diversity. Here, Adweek highlights five women working to change the tech industry's game. ~ From gender-neutral AI to coding, What These 5 Women Are Doing to Solve Tech's Diversity Problem

- This week, Canva announced a $40 million founding round making its founder, Melanie Perkins, 30, perhaps the youngest female CEO to be leading a $1 billion startup. Perkins co-founded Canva in 2014 as a way to "democratize design" for everything from slide presentations to handouts. It offers web-based design tools for people who aren't professional graphic designers as an alternative to Powerpoint or Adobe's design suite. ~ Melanie Perkins of Canva is one of the youngest female CEOs to lead a $1 billion startup

- Lessons from 7 self-taught coders who now work full time as software developers
---

Featured Femtech startups

- Nurx provides prescriptions via an app on your mobile phone. The initial offerings are birth control and HIV prevention medications, but they will add other prescriptions in the future.

- uBiome developed key technology to sequence the human microbiomes.

---
Events 🎉
- January 16 in London, AllBright Pitch Day

- January 16 in Stockholm, Talk+Networking with Fanny Sjöström+Johanna Sjögren, Founders at SWIFTR

- January 17 in Berlin, Mompreneurs Best Practice: Legal Dos an Don´ts für MomPreneurs

- January 17 in Bielefeld, Female Founders OWL MEETUP

- January 22 in Paris, Lean In France Fireside Chat with Sheryl Sandberg

- February 5 in Liverpool, Women <3 tech meet up - Tech Innovation in Finance with Monzo

- February 6 in London, Diversity Talks - Black Women Tech Talk

---

#GOODREADS before you head out for Sunday Brunch

- Top 10 Questions Managers Are Asking During One-on-One Meetings

- Do algorithms reveal sexual orientation or just expose our stereotypes?

- Mentorship: The Best Career Growth Hack

- 12 Predictions for Venture Capital in 2018

- Everyone Is Getting Hilariously Rich and You're Not - The New York Times
You know that there is a small but meaningful thing you can do this Sunday. Pleas share FemStreet22 with friends on Twitter or Linked or forward this by email. See you next week on FemStreet22.🛤
Sarah
⬇️