Discover more from Femstreet
Femstreet is a media platform amplifying female voices, accelerating their success and creating a culture of empowerment - where women lead, shape, and fund the future.
Over 19,000 subscribers
FemStreet22 Issue #16 - December 17, 2017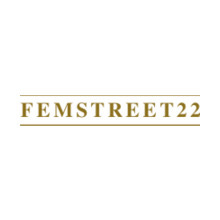 Your weekly newsletter on women in VC, STEM, female founders & femtech startups
FemStreet22 - Issue #16
👋🏻Happy Sunday everyone!
This will be the last FemStreet22 issue until January 7th.
2017 has been quite a year for gender, and the VC/startup ecosystem has been no exception. For many, it's been an eye opening, sad year. 2017 is the year our industry realized we can and need to change for the better. It's a new age in the venture ecosystem. There's new awareness that diversity builds strength, a drive to reduce harassment and bias, and a new, modern network to improve things, faster.
In 2018 on FemStreet22, you'll hear from many women (but not only) in venture capital, founders, and operating executives. These are some of the most important players in the venture landscape, with outstanding insights to share. Us women are just getting started, so please watch this space and stay in the loop by email.
This issue is slightly shorter than usual and I skipped the events section due to the Christmas break. But here is what people were talking about in the Fem-universe this week:

---

From the investor 💸

- It should be obvious that it is totally cool to accept there are things we don't know enough about — if for no other reason than to be honest with ourselves so we can actively seek knowledge and learn from those who know more than we do. There is no reason to 'fake it', especially for VCs who have so many resources readily available to help them learn. ~ Learning as a VC


- In a year which has been marked by notable allegations of discrimination within the private equity & venture capital industry, women remain significantly underrepresented in the workforce. As highlighted in the Preqin Special Report: Women in Alternative Assets, just 17.9% of employees at private equity firms and 20.5% at venture capital firms are female. ~ Private Equity & Venture Capital: 2017 In Review

- In 2015, serial entrepreneur Vicki Saunders, 53, launched SheEO, a Toronto-based non-profit aimed at funding women entrepreneurs. Her plan: Recruit groups of 500 women who each donate $1,100 to a fund that makes zero-interest loans of $100,000 to 5 companies founded and run by women ($100 of each donation pays for running the program). ~ Vicki Saunders Started SheEO To Support Women Entrepreneurs With $1 Billion In Interest-Free Loans

- Only 5% to 7% of all cryptocurrency users are women, making the industry a highly male-dominated one. This extends to every avenue of blockchain and cryptocurrency, proven by a brief look at the related statistics. In 2017, investors in Bitcoin witnessed wealth creation of approximately $85 billion – only $5 billion, or a mere 5.88%, of this was obtained by women. Ninety percent of Bitcoin users are men. When this group is expanded, it is seen that only a mere 1.76% of the entire Bitcoin community are women. ~ Where Are The Women In The Blockchain Network?

---

From the operator 👩🏽 💻

- In 2017, we saw a growing number of women-led companies achieve significant traction with customers and raise millions of investment dollars to expand their businesses. Startups like Accompany, Glossier, Shippo, and Lumi, among others, are killing it. ~ 20 Female Founded Startups to Join in 2018

- The stereotypical image of startup life is a handful of scruffy twenty-somethings working 24/7 in a garage. No one has kids, needless to say, because no one has a life outside of work. That image of workaholic, childless founders is often reinforced by founders who recount stories of their firms' exhausting, around-the-clock early days. ~ Yes, You Can Start a Business and Have a Baby at the Same Time

- 'Realize it's personal. Pass on women only panels. Reach down. Reach up. Double up.' ~ Hello Alfred Cofounder Shares Why Women Should Compete With - Not Against - Each Other

- Supporting the growth of women in science, technology, engineering and math is as mission-critical to her organization as ever, Debbie Hart said. However, it is not always easy. Hart is CEO and president of BioNJ, the 400-plus member organization and advocate for the US biotechnology industry, said. "I am sorry to say that, sometimes, it is difficult to find women in various roles at certain levels in the industry."~ Life lessons from women in STEM: Balance and beyond

- Some of the top women in tech in New York discuss the challenges they face, the perceptions that need to be changed and the work that's being done – or not – to help to promote women in tech. ~ Women in NYC Tech: Sara Rodell of Loop & Tie

---

Investment tracker 💰

- Billie, the women's counterpart to subscription razor services like Dollar Shave Club and Harry's, has raised $1.5 million in seed funding, the startup tells Fortune. The round was led by Female Founders Fund, Greycroft Partners, and Lakehouse Ventures. ~Investors Bet $1.5 Million That Billie Can Be the Dollar Shave Club for Women

- VCs are most excited about these 10 female-founded Bay Area startups
---


#GOODREADS before you head out to buy Christmas presents

- Alan Patricof: An 82-Year-Old VC Makes a Splash With Young Startups

- Rob Go, Co-Founder of NextView Ventures: How Hard Is It to Generate a 10X Return on an Investment?

- Trinity Ventures: 2018 Predictions

- 2018: THE YEAR OF THE CRYPTOCURRENCY CRAZE

If you have any suggestions on how to make this newsletter more interesting in 2018, please write me. Learned something and wanna share the wealth? Spread the word: tweet or forward this email. Merry Christmas and I see you all in 2018! 🙋

Sarah
⬇️