Discover more from Femstreet
Femstreet is a media platform amplifying female voices, accelerating their success and creating a culture of empowerment - where women lead, shape, and fund the future.
Over 19,000 subscribers
FemStreet22 Issue #14 - December 3, 2017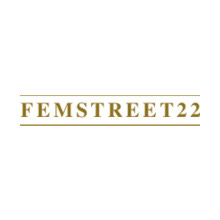 Your weekly newsletter on women in VC, STEM, female founders & femtech startups
FemStreet22 - Issue #14
👋🏻Happy Sunday everyone!
In case you missed it, The State of European Tech report 2017 is LIVE! In partnership with Slush, and supported by Silicon Valley Bank and Orrick, Atomico worked with an incredible set of data partners, surveyed 3,500 people within Europe's tech ecosystem including 1000+ founders, and spoken with more than 50 thought leaders and investors, to develop meaningful, localised data insights that tell the real story about what's happening on the ground. "The gender diversity reality is that women make up just 9% of CxO positions at venture-backed European startups, including just 2% of CTOs and only 6% of CEOs" ~ The State of European Tech Report 2017

Here is what people were talking about in and outside the Fem-universe this week:
---

From the investor 💸
- E.ventures in Berlin is specifically looking for a female VC analyst to join their team ~ Apply here!

- According to Kimmy Scotti, a founding partner at 8VC, a San Francisco-based VC fund specializing in technology companies with a focus on healthcare, being a woman in VC isn't always a handicap. ~ The good news for women in venture capital, according to 8VC partner Kimmy Scotti

- Stop investing in people just because they're young, have graduated from a brand-name school, and wear a hoodie. Parul Singh, Seed stage VC investor at Founder Collective on ~The Case Against Pattern Recognition - The one most damaging myth that most VCs believe in.

- Conventional wisdom suggests you should start a company with one of your friends. The relationship between cofounders is crucial. Everyone knows this. Except it's false. ~Start a company with a stranger, or, why the best cofounder for you isn't your friend.

---

From the operator 👩🏽 💻

- Debbie Sterling is the Founder & CEO @ Goldieblox, an award‐winning toy company on a mission to "disrupt the pink aisle." An engineer and entrepreneur, Sterling has made it her mission in life to tackle the gender gap in science, technology, engineering and mathematics. ~ Listen to 20VC: Overcoming The Engineer Boys Club, Disrupting The "Pink Aisle" & Why VCs Are Missing A Trick Not Investing In The CPG Space with Debbie Sterling, Founder & CEO @ Goldieblox in Podcasts

- Most leaders, of any generation, are ill-equipped to deal with the multitude of challenges in front of them. There is a handful of successful CEOs that have figured it out and know how to blend intuition with technology and when to abandon traditional practices. ~ Lessons Serial CEOs Wish They Knew When They Started

- 'I started my first tech startup when I was 22 and sold it to a unicorn startup when I was 24. I was, and still am, young, ambitious, aggressive and competitive. All words I'm very proud to be associated with. Yet, I still feel the need to prove I belong in the room because of the common biases and sexism that I face as a female entrepreneur.' ~ Why Should She? The Everyday Sexism Women In Tech Put Up With And The Vicious Cycle It Fuels

- Marian Lacombe for The Female Lead filmed Cambridge professor Dame Athene Donald. ~ "Dare, take courage, have a go": Cambridge professor Dame Athene Donald on what she tells young women now

- Brittany Underwood started her entrepreneurial story as a college student. Keen on doing something that was larger than herself, 10 years ago, she launched an organization that employed women in northern and eastern Uganda, a region affected by civil war and the HIV/AIDS epidemic, to make jewelry. ~This Female Founder Skips The Traditional For-Profit Model For Her Brand And It Works

- Given the lack of diversity and reports of hostility and discrimination, Congressperson Bobby Scott called on the Government Accountability Office to conduct a report that examines diversity, inclusion, hiring and discrimination in the tech industry. At a high level, the 76-page report found there was no overall growth for female and black worker representation from 2005 to 2015. ~ Federal agencies need to improve how they collect tech diversity data, report says

- Any business process your target user manages via spreadsheet is a potential opportunity for you to insert your product or a new one, for two simple reasons: Before a company buys a dedicated tool for something, spreadsheets usually are the tool and Managing processes via spreadsheets is error-prone and often annoying ~Looking for a Product Idea? Watch How Your Target Market Uses Spreadsheets

- Despite progress made for women in education and the professional world, they are leaving the knowledge workforce—especially tech—when they become mothers. ~3 Ways the Workplace Must Change for Women to Excel in STEM Careers

---
Featured FemTech startups & investment tracker 👩 💰

- So last year, the HuffPost founder and Uber board member, launched Thrive Global, a startup dedicated to reducing stress and improving wellness. Now New York-based Thrive is raising a $30 million funding round at a $120 million valuation, in order to scale its business. IVP is leading the round, with participation from Salesforce CEO Marc Benioff, entrepreneur Sean Parker, Lerer Hippeau Ventures, Greycroft Partners and others. ~ Arianna Huffington's Thrive Global raises $30M so you can work less and sleep more

- Neo Investment Partners has invested £30m (€33.6m) in Victoria Beckham Limited. The firm has taken a minority stake in a deal which values the company at £100m, Business of Fashion reports. ~ Victoria Beckham raises £30m in private equity funding

---
Events 🎉
- SUP46 FemTech event #9, December 5 in Stockholm

- Another edition of The Baash's inspirational talk aiming at lifting female entrepreneurship in the capital. Do you want to start your own business, but don't know where to begin ?Talk+Networking - Lisa Lofgren, CFO & Co-Founder at Bluecall, December 7 in Stockholm

- Female Founders Christmas Drinks Party (TBE Club), December 6 in London

- Female Tech Leaders Speaker Night - Tech Talks on December 7 in Munich

- Femna Taboo Topics Series #1 - Pregnant and running a business, December 12 in Berlin
---

#GOODREADS before you start your Sunday afternoon on Netflix

- Index Ventures and Balderton Capital, two European leading VCs, released the most comprehensive guide on stock options for European entrepreneurs this week. European founders are consistently getting it wrong in how they allocate options and equity to staff. This is have a few major effects. It's stopping startups from attracting the talent they need out of bog corporates and the tech giants. It's also constraining how the wealth is shared around on exit, and thus how many people go on to become entrepreneurs themselves. ~ Two giant European VCs want founders to give more equity to employees

- Teams that build continuous customer discovery into their DNA will become smarter than their investors, and build more successful companies. ~ How Startups Should Do Customer Discovery

- Speaking intelligently when you have no time to prepare is a skill you can learn, insists this Stanford business prof.~ 3 tips to sound smart when someone puts you on the spot
I hope you enjoyed this issue. Learned something and wanna share the wealth? Spread the word: tweet or forward this email.

Sarah
⬇️