Discover more from Femstreet
Femstreet is a media platform amplifying female voices, accelerating their success and creating a culture of empowerment - where women lead, shape, and fund the future.
Over 19,000 subscribers
FemStreet22 Issue #13 - November 26, 2017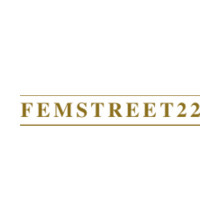 Your weekly newsletter on women in VC, STEM, female founders & femtech startups
FemStreet22 - Issue #13
👋🏻Happy Sunday everyone!
Since I am in California (sorry for mentioning it again) and already late, let's get straight to it. 🚀


---

From the investor 💸
- Sarah Brand, Founding General Partner at True Wealth Ventures, a venture capital fund investing in early stage women-led businesses published Part II of a two-part series, where she identifies systemic problems with the current institutions that fund venture capital (VC) groups and proposes how to change this archaic system. This builds off of Part I where she discussed the gender disparities in venture capital, and how solving for those issues creates great financial opportunities for investors, as well as assuring our country's economic competitiveness. How To Finally Fix The Gender Gap In VC

- Kimmy Scotti, a founding partner at 8VC, specializes in technology companies with a focus on healthcare. She led investments in uBiome, Blink Health, and Honor Elder Care. 8VC's Kimmy Scotti encourages founders to call her in the middle of the night. ~ Can You Pass This Investor's 3 a.m. Test?

- The former CEO of Polyvore recalls, among other things, about pitching how exciting her site could be for women to male investors who thought of shopping as one of their worst nightmares. ~Sequoia's Jess Lee on challenges of women founders, how new group aims to help

- Private equity giant KKR is backing women in tech in a new effort to help thousands of them learn how to code.The firm is backing an ambitious new campaign by Code First: Girls aiming to train 20,000 women by 2020 in an area where they are severely under-represented.~Private equity giant KKR wants to help 20k women learn how to code

- A recent study found that between 2011-2013, female CEO's received 3% of venture capital funding, a decrease from the 4% received in previous years. This gap is even wider in Latin American countries, where it's often unclear how much funding is going to women-led businesses.A group of female investors in Mexico are working to change this narrative. Maria Alejandra Venegas from ALLVP, Christine Kenna from IGNIA, Deborah Dana from Soldiers Field Angels, and Vera Makarov the CEO of Apli on how we can create an environment in which more women are receiving investment. ~How To Create An Investment Culture That Supports Female Entrepreneurs

- What are female executives and wealthy entrepreneurs looking for from a wealth-management perspective? Barbara Stewart knows a lot about women's investing habits. After 25 years in the industry – half of her high-net-worth clients were female – the former Toronto portfolio manager turned her attention to research on women and finance. After conducting more than 600 interviews with women around the world of varied backgrounds, ages and cultures, she feels comfortable drawing trends. ~ Men are from Mars, women have particular investing needs

---

From the operator 👩🏽 💻

- Women CEOs face a longer, more difficult climb to the top, and they are more likely to come from STEM and finance backgrounds, new research suggests. Those are some of the findings in a study by the Korn Ferry Institute, which conducted one-on-one interviews with 57 women CEOs to learn about their experiences, competencies, traits and what drives them.~Women CEOs Share Defining Traits

- Gabriela founded Huckletree in May 2014 to cater for an emerging group of entrepreneurs in London. Today Huckletree operates three spaces in London and one in Dublin with a community of over 2000 members. As Huckletree's CEO, Gabriela spends the majority of her time recruiting top-level talent to join her team. - by Anne Ravanona, Founder & CEO Global Invest Her, TEDx Speaker, Women's Advocate ~ Trailblazing Women: Gabriela Hersham, Founder & CEO - Huckletree

- Crass. Tacky. Unattractive. Vulgar. That's how generations of women have been conditioned to view any discussion of money, particularly in public -- that is, by and among other women. "That's what society tells us," said Sallie Krawcheck, for years one of the most senior women on Wall Street and now CEO of women's digital investment advisory service Ellevest. ~ It's Not Just The Pay Gap: Women Founders Talk Gender Inequality And Money

- A quick metaphor that might help you explain your tech job at the dinner table. ~ How to Explain Your Tech Job to Your Family

- Silicon Valley is paradoxically a predictable place founded on the idea of being unpredictable. Preethi Kasireddy writes Why I'm leaving Silicon Valley

- One of the most common questions I get asked by first time pre-start founders is "How?!?" I used to reply "Erm, how what?" Not helpful, I have since learned, as the real question is closer to "How and where do I start, what do I need to do, in what order and how do I know if it's right and how on earth will I find the money I need to make it happen?" ~How to startup as a first time founder

- Zebras fix what unicorns break. The zebra movement was launched earlier this year by four female founders who struggled to find funding for their tech start-ups. ~The female tech bosses who want zebras not unicorns

- Brandless co-founder and CEO Tina Sharkey says you should always jump headfirst into challenges. If you go to Brandless.com, you'll find a variety of products -- foods, health and beauty aids, household items that are all non-GMO, organic, non-toxic and sustainable. And while you might think that high quality means high cost, think again. Every item on the recently launched ecommerce platform retails for just $3.~This Successful Entrepreneur Shares How to Find Opportunity Where It Seemingly Doesn't Exist

- UBS' Lori Feinsilver co-created Project Entrepreneur to help women start high-growth, high-impact companies. She told Business Insider women need to have more confidence in the companies they start and stand for something meaningful. ~Lori Feinsilver of UBS, an executive at a $3 trillion money manager, shares her advice for female entrepreneurs

- "Every generation has to start over, but the millennials and Generation Z are the best generation ever because they are big on inclusion and they have technology to help mobilise and communicate." As the long-awaited film finally hits UK screens, Billie Jean King tells Alexandra Heminsley why the 1973 Battle of the Sexes might have been won – but the fight is far from over. ~Billie Jean King: Let The Battle of the Sexes Inspire The Next Generation's Fight For Equality

---
Featured FemTech startups & investment tracker 💊👩 💰
- Peanut, a London-based app connecting like-minded mothers in an area, raised seed funding of an undisclosed amount. Sweet Capital Investment and the Female Founders Fund led the round, and investors include Greycroft, Sound Ventures, NEA, Felix and Partech. ~Peanut founder wins backing from Female Founders Fund

- Women's Club The Wing Raises $32 Million Series B, Led By Competitor WeWork

- Women are founding startups to design sex toys and wearables that appeal to female sensuality and increase representation in the tech industry ~Female sex tech pioneers are turning pleasure into empowerment

---
Events 🎉
- Female Founders Mission to London on November 27

- Zinc Tech Match - tech networking event on November 27

- Girls in Tech London Relaunch - Panel & Networking at Blackrock on November 28

- Virgin StartUp Networking: Female Founders Breakfast on November 28

- Women & Tech Breakfast: The Impact of Technology in Society on November 29

- Inspiring Women celebrating outstanding stories on November 29
---

#GOODREADS before you start your Sunday afternoon on Netflix

- Seth Matisak, head of design at Forward Partners, discusses the importance of branding and the ways in which technology entrepreneurs can get this right from the onset.~Creating the foundation for a defensible brand

- Over the past several months, OpenView has surveyed more than 1,000 SaaS leaders to better understand how they price their products. What we've uncovered is a lack of maturity around product pricing in general. More specifically, we've found that all too often companies fail to designate a specific team member to head up pricing. Instead, many CEOs take on the burden. Moreover, our data shows that decisions around pricing are made far too late in the product launch cycle. The combination of these factors means that companies are missing out on much needed revenue by failing to properly set prices. ~The State of SaaS pricing (Infographic)



I hope you enjoyed this issue. Learned something and wanna share the wealth? Please forward it to a friend and encourage her/him to sign up. This will make my Sunday.
I have changed the format of the newsletter slightly, let me know if you prefer the old one.


Sarah
⬇️