Discover more from Femstreet
Femstreet is a media platform amplifying female voices, accelerating their success and creating a culture of empowerment - where women lead, shape, and fund the future.
Over 19,000 subscribers
FemStreet22 Issue #12 - November 19, 2017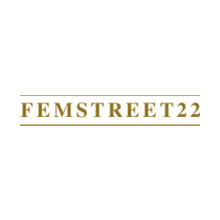 Your weekly newsletter on women in VC, STEM, female founders & femtech startups
FemStreet22 - Issue #12
👋🏻Happy Sunday everyone!

Here is what people were talking about in and outside the Fem-universe this week:


Raising the ratio in VC 💸 👩🏽

- Twenty-one percent of venture capital employees worldwide are women, but only 11% of senior positions are held by women, according to Preqin data released Wednesday.Women represent 29% of midlevel positions and 36% of junior positions. Venture capital firms in North America have a few more women in senior positions, 13%, compared to 9% in Europe.~Women make up 21% of venture capital employees globally

- The number of venture capital firms led with female partners or by women are rising, a positive indicator that females are taking a more active role in making investments in startups, especially those with female founders.~ Why More Women-Led Venture Capital Firms Will Improve Startup Investments

- A group of female venture capitalists are launching a series of office hours for female founders. The idea is to host free, quarterly events that explore topics across the range of company stages — from early to hyper-growth. Among the 10 women in VC are Aileen Lee from Cowboy Ventures, Eurie Kim from Forerunner, Jess Lee from Sequoia, Kirsten Green from Forerunner and Sarah Tavel from Benchmark. The first event, on November 30 in San Francisco, will be geared toward helping seed-stage female founders finesse their pitches. ~Female VCs from Sequoia, Cowboy, Benchmark and others launch female founder office hours

- KITCHENER — A venture capital fund that is being touted as the largest in North America focused on technology companies led by women was announced Wednesday at the Tannery in downtown Kitchener. The Business Development Bank of Canada added $20 million to a $50-million fund that was created a year ago by the federal government. ~Venture financing for female-led tech firms gets big boost

---
Women in STEM (science, technology, engineering and mathematics) 👩‍💻

- Four out of ten women are leaving STEM careers despite engineering and computer science jobs being some of the fastest growing and highest paying around the world ~ The Future Of Women Engineers

- How can women build their name and authority in the tech industry? How can women in tech maintain a powerful voice at work? Do women in tech need to be their own advocates?~Women In Tech Start-Ups On How To Make Your Voice Heard In A Male-Dominated Industry

- Prospective engineers have been applying to open positions, but they are either 1.) not initially qualified, 2.) not being retained. A new report from market research firm Forrester predicts that those employers that lag behind in attracting critical digital talent will wind up paying up to 20% above market salary rates for new hires with particularly in-demand skills — a group that includes data scientists, high-end software developers and information security analysts . ~ 2018's Software Engineering Talent Shortage— It's quality, not just quantity.

- Last weekend young scientists came to Yale from schools around New Haven as part of the Girls' Science Investigations program, a free program offered by the Office of New Haven and State Affairs to empower young women interested in science and help them succeed in STEM careers. ~ Yale program promotes women in STEM

- Five postdoctoral women scientists were awarded grants for their groundbreaking research and commitment to closing the gender gap in STEM fields. ~ L'Oreal Honors Women Scientists
---

Female founders 👩🏽

- Tech investors want to pick winning companies, and that starts with picking winning founders. Three female investors—Anjula Acharia of Trinity Ventures, Leah Busque of FUEL Capital, and Nisha Dua of BBG Ventures—gathered at Fortune's Most Powerful Women Next Gen Summit in Laguna Niguel, Calif. to outline the qualities that they look for in promising entrepreneurs. ~ 7 Killer Traits Female Investors Seek in Tech Startup Founders

- Bumble began monetizing via in-app purchases only in August 2016 and will cross $100 million in sales this year, a figure that--aided by the introduction of tailored, hyperlocal advertising--is projected to double in 2018. ~ Billion-Dollar Bumble: How Whitney Wolfe Herd Built America's Fastest-Growing Dating App

- Innovate Finance has published its annual Women in Fintech Powerlist. Over 300 women in the global fintech industry are featured on the list. Soline, our Global Head of Ecosystem at Early Metrics and myself are delighted to be on the list as well. It is meant to encourage women in the sector by providing positive role models. ~ Innovate Finance's Women in Fintech Powerlist 2017

- How does the founder of a social venture decide to create a "hybrid" business rather than a traditional nonprofit organization? The decision has a lot to do with the founder's gender, according to new research by Stefan Dimitriadis, Matthew Lee, Lakshmi Ramarajan, and Julie Battilana from Havard Business School.~How Does a Social Startup Decide to Commercialize? It May Depend on the Founder's Gender

- The marketplace giant Ebay has a culture of entrepreneurship that inspired at least 15 women to start their own businesses. Here are lessons from six of them. ~ What Is It About Working At eBay That Makes Women Start Businesses?

- A presentation available on Slideshare entitled how Venture Capital Firms Work and Why You Should Care. ~ How Venture Capital Firms Work, for Entrepreneurs and Startups

- The landscape for early-stage investing looks entirely different today than it did just a few years ago. Today, Series A investors are now looking for more and more traction before leading large Series A rounds. With this new landscape, what milestones do they really need to reach to raise an institutional seed and then later a Series A? Here are concrete benchmarks to aim for. ~ How Much Traction Do You Really Need to Raise a Seed or Series A Round?

- Investment strategies that focus on improving the lives of women and girls, closing the gender pay gap or adding women to corporate boards have attracted more than $2 billion in public and private assets. Public investment vehicles, including mutual funds and ETFs focused on so-called "gender-lens" investing, oversaw $910 million in assets as of June 30, 2017 ~Investment Assets That Put Women First Surge Past $2.2 Billion



---

FemTech Startups 💊👩 💰

- Founder and CEO Katrina Lake is the first woman to take an internet company public this year. It also appears to mark the first time a female founder-CEO has taken a consumer internet company public since Care.com started trading on the New York Stock Exchange nearly four years ago. ~Women in tech see today's Stitch Fix IPO as a milestone

- Organic tampon startup Cora has raised a $6 million Series A round of funding as venture capitalists slowly but surely get behind women's health and femtech products ~ Subscription Tampon Startup Cora Raises $6M To Launch New Period Products

- Ava is a patented multi-sensor bracelet, which allows women to precisely and conveniently predict fertile days. Ava Co-Founder Lea von Bidder now earns a spot on Forbes 30 Under 30 2018 List
---
Events 🎉
- Female Founders Meetup #6 in Vienna on November 22

- Women in LawTech Meetup in London on November 22

- SoGal Women In Tech Conference in LA on November 28

- Women & Tech Breakfast: The Impact of Technology in Society in Helsinki at Vertical Health accelerator on November 29

- Women in Tech(Crunch) Berlin on December 1

- SUP46 FemTech #9 event in Stockholm on December 5

---

#GOODREADS before you head out for Sunday brunch

- Jeremy Liew of Light Speed Venture Partner on Why Amazon, Facebook and Google can all be beaten

- It's no secret that venture investors hear a lot of pitches. In fact, it is not uncommon for us to see several thousand a year and invest in less than one percent of the startups making them. As you might imagine, we say no — a lot. ~How to Say Yes

- I started listening to a new podcast and thought I should share this with you. Samira Stalks is an interview podcast series, sharing firsthand stories from 'reckless dreamers' on startups, impact and innovation. Each week, the host Samira Sohail talks to change-makers from an eclectic mix of fields- tech, arts, sciences, education, digital, finance, retail. Aka young people doing cool s&&t! Think TED talks for young people with a cookier, quirkier set of characters.
Download one for your commute in iTunes, Google Play (US only), Stitcher (Android), Mixcloud and streamed through the Samira Stalks website.



I hope you enjoyed this issue. Learned something and wanna share the wealth? Please forward it to a friend and encourage her/him to sign up. This will make my Sunday.

I am going to enjoy a few days off in the US next week. Apologies in advance if I am not be able to pull together a thoughtful issue by Sunday morning GMT.
Sarah

⬇️