Discover more from Femstreet
Femstreet is a media platform amplifying female voices, accelerating their success and creating a culture of empowerment - where women lead, shape, and fund the future.
Over 19,000 subscribers
FemStreet22 Issue #11 - November 12, 2017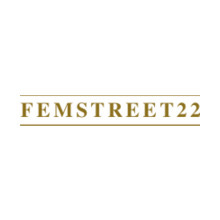 Your weekly newsletter on women in VC, STEM, female founders & femtech startups
FemStreet22 - Issue #11
👋🏻Good morning and happy Sunday!

When I started this newsletter, I wasn't so sure if I would be able to find enough content every week but it actually gets harder week by week to select the best pieces. If you have any comments, questions or tips, send me a note!

Here is what people were talking about in and outside the 🌠Fem-universe 🌠this week:


Diversity VC published a list of resources to help better understand (1) the underrepresentation of women and (2) the challenges faced by women in the "tech industry" or "start-up ecosystem"; both on the operating side (female founders, co-founders, female workers) and on the financing side (female investors, VCs, angels, etc.) ~ Operator, investor - A female perspective
---
Raising the ratio in VC 💸 👩🏽
- You may know Cindy Whitehead as the woman behind Addyi, the women's libido-enhancing pill dubbed "the female Viagra." After two failed attempts, she finally got the drug through FDA approval and promptly sold the company behind it for $1 billionto Valeant. Now, Whitehead has turned from entrepreneur to investor through her new venture The Pink Ceiling—a cross between VC fund, incubator, and consulting firm. She invests in woman-led or female-focused companies that are using technology to tackle health-related problems ~The Entrepreneur Behind 'Female Viagra' Wants to Make Women 'Really F**king Rich'

- Five years ago, Arlan Hamilton set her eyes on becoming a venture capitalist in "the land of opportunity" she called Silicon Valley. But as a queer black woman, she found the industry wasn't in her favour. Later that year, her first investment came through. She started Backstage Capital, a firm dedicated to funding underrepresented founders who identify as LGBTQ, women and people of color. ~Black, queer and female: VC founder starts her 'own league'

-There are occasional glimmers of hope that the industry is improving in terms of diversity. Forerunner Ventures' Kirsten Green made both Forbes' Midas List of top investors and Forbes' list of the world's 100 Most Powerful Women in 2017. Still, there are plenty of VC firms run entirely by men - making the achievements of Hayley Barna and Rebecca Kaden all the more exceptional. ~ In New York VC, Two Women Make History As First Female General Partners
---
Women in STEM (science, technology, engineering and mathematics) 👩‍💻

- The importance of Science, Technology, Engineering, and Math (STEM) to the success of children is undeniable. Yet, women are leaving STEM in droves. Research published by the National Bureau of Economic Research, found that it is not one sole factor that turns women away from STEM, but rather a combination of factors.~Why Girls Leave STEM - And What You Can Do About It

- A group of STEM women superstars whose contributions opened new fields of endeavor.~STEM Women Superstars

- They had designed a technical hiring process to try and eliminate gender bias but were losing all the women midway through their funnel when a take-home project was introduced. What was going wrong?~They Wanted To Eliminate Gender Bias In Technical Hiring But Ended Up Losing All Their Female Candidates

- Transitioning from Engineering to Entrepreneurship? Check out this amazing Youtube channel.~ Femgineer, an education company with a mission to help innovators level up in your career and build tech products and companies.

---

Female founders 👩🏽

- Audrey Bellis, founder of Worthy Women, gives six quick tips on women who want to become entrepreneurs. In rapid-fire succession, Bellis explains why you shouldn't give into imposter syndrome -- why you don't have to dress or look a certain way to be successful -- why you don't have to act like a man to have success in male-dominated industries. Instead, Bellis advocates for authenticity, saying that it is a business leader's greatest attribute.~6 Quick Tips for Women Entrepreneurs

- 'It is a social, intractable problem where women, even if they are educated, even if they have the experience, even if they are surrounding themselves with good teams and networks, are still not getting the investment.' It is the investment system that needs to be fixed, not women entrepreneurs. ~ 'Women entrepreneurs do not need to be fixed; we are not broken'

- Women workers make 76 cents on the dollar compared to men. The gap continues when they start a business. ~ 5 Tips for Women Entrepreneurs to Close the Savings Gap

- Rather than letting financials intimidate, founders should embrace them as a way to speak more directly and confidently to investors. When founders dig into their numbers more, building a financial model that directly reflects strategy is important (and makes life easier). It's worthwhile to discuss how female founders can leverage different approaches when navigating fundraising. ~Tips for Financial Savviness When Approaching Investors

- Rather than telling people about their mistakes and hoping for improvement, changing behavior is partly about changing the environment in which decisions are made.~ Why COOs Should Think Like Behavioral Economists by HBR

- To succeed in building a diverse team you need to make it a key, long-term priority for management, and something that the organization as a whole explicitly strives for ~ 3 ways to create a diverse team, according to the CEO of Stockholm's leading startup hub

- The nonprofit Girls in Tech has named 10 female-led startups that will compete for cash and other prizes for the "next great female-founded startup." ~10 startups to compete in Girls in Tech Amplify contest

- Based in France? Updated Google Sheet of French venture investors, and investors who like France

- New York City Mayor Bill de Blasio announced on Wednesday that the city has partnered with Kiva.org to launch "WE Fund: Crowd," described as "a first-of-its-kind city-led crowdfunding program to help women entrepreneurs access affordable capital and start businesses in New York City." ~NYC launches crowdfunding program to support women entrepreneurs
---

FemTech Startups 💊👩 💰

- The 7 Best Free Healthcare Apps for Women

- Stockholm-based Natural Cycles, the world's first certified app for non-hormonal contraception, has announced its €25m Series B, led by EQT Ventures. Co-founder Dr Elina Berglund, who previously worked as a particle physicist at CERN says their subscription product now has 500,000+ users across ~160 countries.
Lars Jörnow of EQT Ventures writes: Ambitious founders solving a real problem using data: Why EQT Ventures led Natural Cycles' €25m Series B

- End of September Carrot Fertility raised $3.6M to help take IVF, egg freezing benefits mainstream. Founder Tammy Sun and Jenna from podcast 33voices discuss how companies are currently offering fertility care benefits and the ways Carrot is helping them customise programs to offer their employees. Carrot is Democratizing Access to Fertility Care with CEO and Co-founder Tammy Sun
---
Events 🎉
- Grind Female Founders Cocktail Party at NoMad New York, November 15

- Forbes Women's Lecture on "Diversity", November 17th at WU Vienna

- AXA Health Tech & You Awards - Women Entrepreneurs in Health Tech Category on November 23 in London

- Virgin StartUp Networking: Female Founders Breakfast, Tuesday, 28 November 2017

- Female Founders Christmas Drinks Party on December 6 in London

- Female Tech Leaders Speaker Night - Tech Talks on December 7, Munich

---

#GOODREADS before you head out for Sunday brunch

- It's never been a better time to be a man who privately suffers from erectile dysfunction, premature ejaculation or hair loss. ~ Life is changing for men for two reasons — and new startups are on it

- Men: Takes control = Women: bossy, Men: expert = Women: show off ~ Use this handy cheat sheet to translate feedback for men into feedback for women.

- How old is venture capital? TechCrunch listed some of the most significant innovations in financing startups, some of which are not strictly "VC."~70 years of VC innovation

- Payback Payback Payback period ~The False Confidence Of The LTV/CAC Ratio For Early Stage SaaS Startups by Tom Tunguz


For your shower thoughts...



I hope you enjoyed this issue. You can find me in Paris and Stockholm next week. Keep going on your path and see you next Sunday on FemStreet22! 🛤
Learned something? Wanna share the wealth? Please forward it to a friend and encourage her/him to sign up. This will make my Sunday.
Sarah

⬇️