Discover more from Femstreet
Femstreet is a media platform amplifying female voices, accelerating their success and creating a culture of empowerment - where women lead, shape, and fund the future.
Over 19,000 subscribers
FemStreet22 Issue #10 - November 5, 2017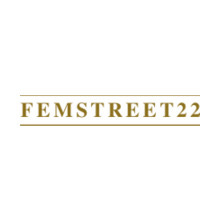 Your weekly newsletter on women in VC, STEM, female founders & femtech startups
FemStreet22 - Issue #10
👋🏻Happy Sunday from London and welcome to the 10th issue of FemStreet22!
I am out of jokes so let me share a good tweet from Laura Behrens, the CEO of Shippo who raised $20M to be the Stripe for Shipping, for this week's intro:



Here is what people were talking about in the 🌠Fem-universe 🌠this week:
---
Raising the ratio in VC 💸 👩🏽

- Half-hearted decency pledges, unkept promises to implement gender bias training, vague commitments to become more accessible, with so much noise and so little action, it's hard to stay optimistic about the state of venture capital. 10 Investors Who Are Authentically Committed To Funding Female Founders, Part 1

- A Bloomberg analysis shows firms with female senior investing partners were not more likely to invest in companies founded by women At Top VC Firms, More Women Partners Doesn't Mean More Women Funded

- Founded in 2011, the Women's Venture Capital Fund aims to invest in gender-diverse leadership teams. Its portfolio companies are required to have at least one woman leader with equity. This VC firm is raising a $20M fund to invest in startups with diverse founding teams

- If you're a new (or maybe even not so new) VC you need to be able to size up markets -fast. Here is a step by step guide to slicing and dicing TAMs and SAMs. BTW: This is a pretty typical later round interview question / case study for VCs to lob at you.

- John Gannon launched a salary survey so VCs (and aspiring VCs) get a better idea of what's the market rate for salary and carry -based on geo, firm size, etc. If you're working or interning in: Corporate or "traditional" VC OR an incubator/accelerator submit a response.. Complete (The 2 minute) VC Salary and Compensation Survey
---
Women in STEM (science, technology, engineering and mathematics) 👩‍💻

- The Best Advice For Women In Startups And STEM by Katie Elizabeth, Founder and CEO of GoHero

- As fintech threatens to upend the financial world, these women are embracing change to grow their companies. 10 Most Powerful Women In Finance 2017: Leading The Tech Revolution At Old School Firms

- Speaking out against sexism in Silicon Valley is certainly not easy, but the outspoken CEO of Women Who Code, Alaina Percival, is no stranger when it comes to calling out the raging inequality in the tech industry. CEO Of Women Who Code Talks Silicon Valley Hard Truths

- Being a technical founder is arguably the strongest way to start. As with almost anything in the startup world, this strenght may actually turn into a weakness if not managed right. 3 things I wish I knew when I started as technical co-founder

---

Female founders 👩🏽

- Laura, Co-founder and CEO of Shippo shared the story of founding Shippo at the 2017 Female Founders Conference: 'First of all, it's a marathon and not a sprint. In fact, I think it's more like one of these crazy 100 mile races that only insane people sign up to do. It's going to be a lot of ups and downs. And sometimes these ups and downs happen from one hour to another. One hour you receive a term sheet, the other hour you receive a lawsuit.' - The Most Important Decision is Getting Started by Laura Behrens Wu.

- See 'She Started It' documentary - As part of Delaware Innovation Week 2017, the University of Delaware Horn Program in Entrepreneurship — in partnership with Girl Develop It Wilmington — will host a screening of the doc, which features five female entrepreneurs in the tech space.

-An app that has momentum right now: Bumble Founder Whitney Wolfe Launches its Female-First Professional Network Bumble Bizz. It instantly connects users through geo-targeting and enables them to swipe through people around them looking to network, connect and mentor.

- " I've learned that the most successful entrepreneurs' real strengths aren't necessarily their product visions or executional abilities. Those certainly matter, but their habits and mind-sets might carry even more weight." I've Interviewed Over 300 Entrepreneurs–Here's Their Most Counterintuitive Advice by Jenna Abdou, host and producer of Beyond the Headline at 33voices

- Hiring for startups is always tough, hiring at the executive level can be downright terrifying. How to Make Executive Hires at Your Startup

- When women only see 3% of VC funding, there's no debating that the system needs to change. Until that happens, here's how women can work around it. How To Fundraise In A Sexist World, From 4 Women Who've Done It

- Download a database of 3150 angel investors

---

FemTech Startups ⚕👩

- Katerina Schneider Wants To Change Women's Health With Ritual, An Instagrammable Vitamin Company. Schneider launched Ritual in 2016, and has since raised over $15 million dollars in funding to grow the company.

- In the UK more than 3/4 of women who start breastfeeding stop by 6 weeks. The Coro is a revolutionary shield with inbuilt flow measurement - the only product on the market giving accurate, precise, and real-time data. Coroflo - innovation in breastfeeding

- Shippo, the business shipping platform, says it has raised a $20 million Series B. It was led by Bessemer Venture Partners, with participation from Union Square Ventures, SoftTech VC and others. CEO Laura Behrens Wu started the company out of frustration with the time and effort it took to ship things.

- Feeling woozy? Time to check the tattoo. Researchers aim beyond wearables with project combining art, medicine. Harvard and MIT researchers have developed smart tattoo ink capable of monitoring health by changing color to tell an athlete if she is dehydrated or a diabetic if his blood sugar rises. Maybe maybe it soon shows fertile days?

---
Events 🎉
- "Lundis Paradis #7" networking for Female Entrepreneurs, November 6 in Paris

- AllBright November Community Drinks on November 8 in London

- Empowering Women and Girls through Financial Literacy Panel, November 8 in NYC

- Female Tech Leaders Hackathon: Getting Started with Machine Learning on November 16 in Munich

- Startup&Bloom 2017 - UK's First Startup Conference For Female Founders on November 21 in London

- Hackathon WHAT "Femmes et Entrepreunariat" on November 21 in Paris

- ENERGIZER. Future of Female Leadership. Are organisations becoming more female? on November 28 in Hamburg

- Female Tech Leaders Speaker Night - Tech Talks. The goal is to bring the scientific and technological achievements of outstanding women to light on December 7 in Munich
---

Off topic but Gold

- Women compete, compare, undermine and undercut one another — at least that is the prevailing notion of how we interact. It's considered exceptional, or at least noteworthy, that famous women like Amy Schumer and Beyoncé and Taylor Swift acknowledge that other women are talented, and frequently work with those other women without, in most cases, being catty about it. Why Women Compete With Each Other

- Knowing Your Value After a Career Break by Ginny Brzezinski

- How the Customer Acquisition Process Is Changing in SaaS: Don't Tell Prospects About Your Product, Let Them Try It!

Learned something and want to share the wealth? Please forward it to a friend and encourage her/him to sign up. This will make my Sunday.
Sarah

⬇️