Discover more from Femstreet
Femstreet is a media platform amplifying female voices, accelerating their success and creating a culture of empowerment - where women lead, shape, and fund the future.
Over 19,000 subscribers
Femstreet22



Your weekly newsletter on women in tech, venture and entrepreneurship

🐇 Issue #29
"I hope that a part of #TheFutureIsFemale will be that we'll stop having to explicitly mention the fact that a founder, an investor, an executive etc is female. Hope it'll be such a natural thing that you don't have to call it out in external communication anymore."
Laura Behrens Wu, Co-founder & CEO of Shippo
🐣Hello there and welcome to another edition of Femstreet22!

Many Femstreet22 readers are investors that would like to support more female entrepreneurs in Europe. I have started a list of products founded by women in Europe and I am planning to share an updated version of the list with Femstreet22 subscribers every month. I am particularly interested in early stage female (co) founded B2B businesses outside the main startup hubs (London, Berlin, Paris and Stockholm).
Do you think a list of early stage female founded startups in Europe is useful for both investors and women entrepreneurs?
👍

Yes

 
👎

No

 

Here is what people were talking about in the Fem-universe last week:

💸FROM THE INVESTOR

- As a founder you might have heard the sentence "You are too early for us" many times by investors. Francesca Warner of Diversity VC published a piece in which she suggests what to say instead of "it's too early". Why I hate the phrase "it's too early" (and what you could say instead)

- 7 VCs give founders their best fundraising advice

- Many great VCs didn't start in Finance. Meet Union Square Ventures' First Female General Partner, a former journalist

- Sallie Krawcheck's Ellevest is rolling out new funds that will invest in women, specifically in a way that helps get more money directly into the hands of women and organizations that support their advancement. Krawcheck's Ellevest rolls out funds to invest in women

- Tara Reeves of LocalGlobe shares What this VC has learned since coming back from maternity leave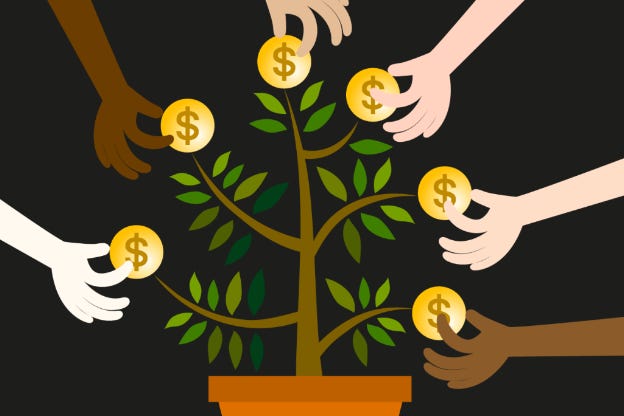 Women- and minority-owned venture capital (VC) firms are flourishing, partly driven by public employee pension funds. How big money can drive diversity in venture capital

FROM THE OPERATOR

- A startup founder who was rejected 148 times before raising almost $30 million made 2 small changes to get investors excited. Entrepreneur Kathryn Minshew made 2 changes to get investors excited

- "Enjoy whatever you do. If you don't enjoy it, it's not worth doing!" Anne Ravanona, Founder & CEO in an interview Laura Urquizu, CEO Red Points on her biggest challenge as a woman entrepreneur

- Brigitte Hackler of High Alpha shares Startup Operators: Improve Decision-Making by Using an Opportunity Cost Framework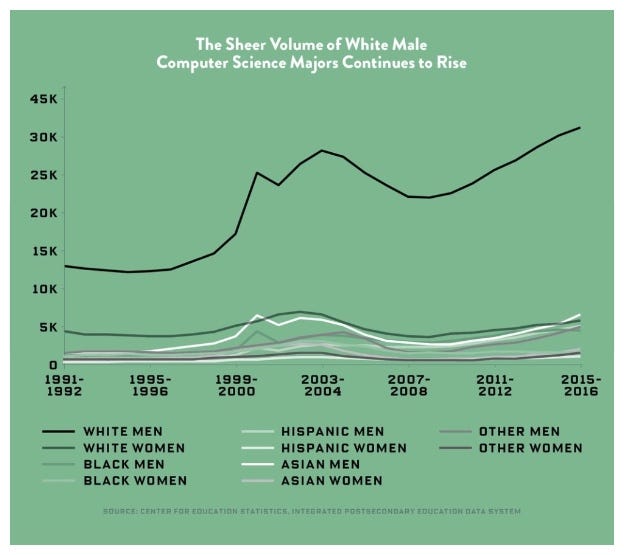 If you feel like you keep reading about diversity in tech, well, that's because there is still not enough ... diversity in tech. Women and Minorities in Tech, By the Numbers
- Listen to 20VC podcast: Tearing Up Term Sheets and Writing Your Own, Why Founders Must Do "VC Dating" Pre-Fundraise & The Benefits of Capital Constraints in The Early Days with Rachel Drori, Founder & CEO at Daily Harvest

- The business world has long been a boys' club. Women C.E.O.s and founders of color make up a small portion of entrepreneurs who have reached the top. Each one of the women in this group tableau has raised $1 million or more in outside capital, breaking barriers and shattering glass ceilings along the way. 26 Women of Colour Diversifying Entrepreneurship in Silicon Valley, Media, and Beyond
PRODUCTS BUILT BY WOMEN IN EUROPE

🛏️ The UK startup HANX developed the first luxury condom sold uniquely with women in mind. Luxurious. Ultra Thin. Clean Scented. Vegan Friendly.

📊 London-based Panopy is working on a performance management platform designed to maximize the diverse talent among teams.

✈️ MyVolie, founded in Vienna in 2017, is the first online store for mini sized cosmetics enabling customers to create personalised beauty sets for travel and gifting.

👵 Gilda is offering older people a personal coordinator at home to connect them with a community of users via smart speakers like the Amazon Echo. Co-founder Nina Kumari says the aim is to combat loneliness and isolation.

⛓️ London-based Electron develops distributed ledger or blockchain systems for the energy sector.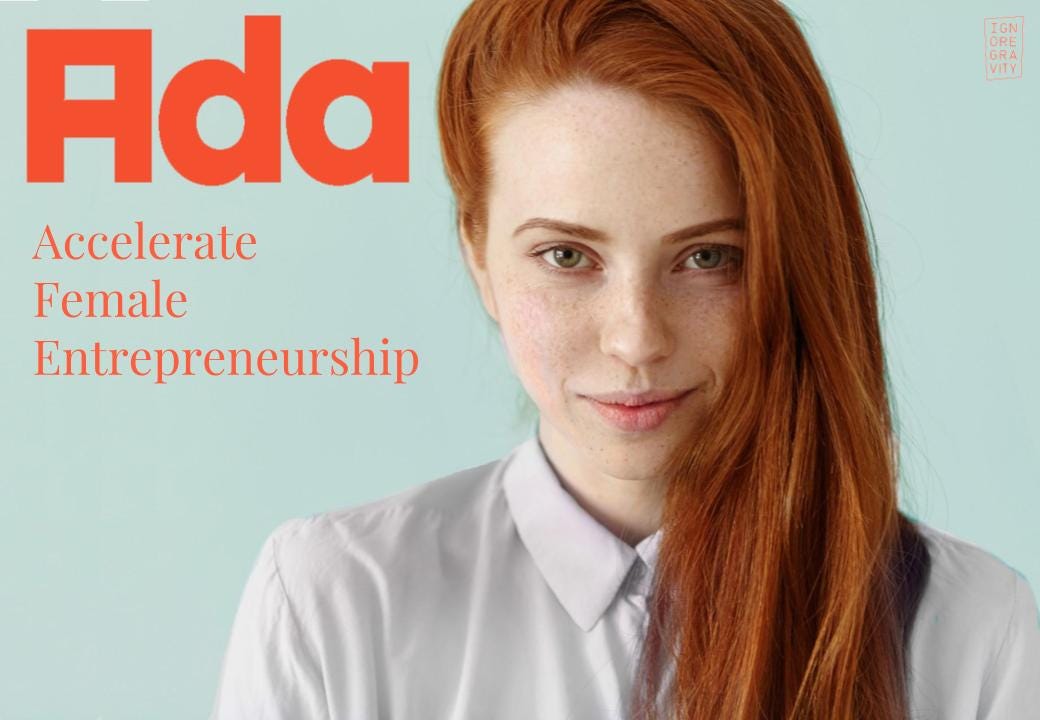 ADA
Accelerate Female Entrepreneurship Summer Camp 2018 in Berlin
📆EVENTS
SaaStr has launched a SaaStr Europa Diversity and Inclusion program! To help break down the barriers, SaaStr have set aside 100 special, no-charge passes to SaaStr Europa on 15 June in Paris for members of underrepresented groups in the B2B SaaS community. Space is extremely limited. APPLY NOW!

- April 3 in Munich: Innovations-Café ++ Female Founders Night

- April 6 in London: Women Startup Competition Europe Semifinal Roadshow

- April 8th in Zurich: Women++: Intro to blockchain, cryptocurrencies & coding smart contracts

- April 9 in London: application closes for AllBright Pitch Day

- April 11 in Berlin: Texx Factor Female Hackathon by Deitsche Bank & Finleap

- April 12 in Munich: Female Tech Leaders Speaker Night - Inspire Series: Female Entrepreneurs
SMART READS OF THE WEEK

- Must Read! Jerry Chen of Greylock Partners shares his thoughts on VC risk, uncertainty and probability

- Parsa Saljoughian of IVP shares revenue benchmarks for startups and an invite to test your knowledge by matching your company to the revenue growth for four recent consumer tech IPOs. Is your company growing fast enough?

- It's hard to say for sure that Backstage, ROTR, A16Z and USV will have the highest returns in 10 years, but they are all exhibiting high AQ (Adaptability Quotient) in the face of change. Adaptability is the key trait that will indicate which VCs — and tech companies alike — survive and thrive in today's changing times. Is Silicon Valley Over? Not if Investors Can Adapt.
IN CASE YOU MISSED IT
Sarah Guo of Greylock Partners shares Five Steps to Diligence Your B2B Startup Idea

Who leads the way in Europe when it comes to
investing in female-founded companies? The top 16 VC investors in Europe's female-founded companies
Male entrepreneurs are the beneficiaries of the overwhelming majority of venture capital investments. But are their ideas really better investment opportunities for VCs than those pitched by women? VC Stereotypes About Men and Women Aren't Supported by Performance Data

The Co-founder of Diversity VC shares her seed investing framework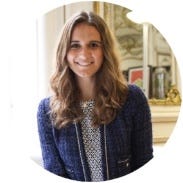 Comments, questions, tips? Send me a note!
Until next Sunday,
Sarah
You know that there is a small but meaningful thing you can do this Sunday. Please take a minute and share Femstreet22 with friends on Twitter or Linked or forward this by 📧
Sharing is caring.