Discover more from Femstreet
Femstreet is a media platform amplifying female voices, accelerating their success and creating a culture of empowerment - where women lead, shape, and fund the future.
Over 19,000 subscribers
Femstreet IWD Special; Run The World; The Experience Economy & More
Your weekly Newsletter on Women in Tech and Venture Capital
Welcome to issue No. 124. I will likely be asleep on the plane with the help of some melatonin while this email hits your inbox. Femstreet celebrates women every week but I think this week everyone deserves a little treat. Since IWD is coming up soon, we decided to drop the price for our membership until midnight March 8 to give more people access to it. If you aren't a paid member yet, you're clearly missing out on a lot of good stuff.
Become an official Femstreet member today and get 20% off for one year.
If you become a paid member, you will receive the complete suite of Femstreet resources, access to our Slack channel, archive with Q&A expert sessions, member directory and invites to exclusive in-person events + an additional weekly member briefing in your inbox.
Insights
A16z has backed Run The World, a startup that enables brands, media companies and individuals to hold live digital events. The company was founded by Xiaoyin Qu who prev. led products for both Facebook and Instagram. I thought I point out that London-based Hopin (backed by Accel, Northzone, Slack Fund) is building a similar product. Both companies come to market at a time of a growing number of event-related cancellation owing to concern around coronavirus. RTW Investor Connie Chan says "What if you could reap the benefits of an in-person gathering—the ability to meet interesting speakers, network with like-minded people, and soak up the knowledge of a curated slate of experts—without the perennial drawbacks: the cold convention centers, the misplaced business cards, and the hassle of travel and parking? Could there be a better way to connect online with like-minded people?" I guess we should try it out for Femstreet online events e.g. discussions with experts!?

With so much positive coverage on founders, the vast majority of which only highlights the successes––never the struggles or flawed leadership, until there's a leak or some major internal upheaval. This week, Audrey Gelman of The Wing opened up about the realities of rapid growth. "I was the first visibly pregnant CEO on the cover of a business magazine—a powerful symbol in a climate where women-founded startups barely get funding. Off the page, we were having real challenges as a company. But I wasn't talking about those." Having the courage to be vulnerable and honest about our mistakes and struggles will create more inclusive and innovative cultures and help re-define leadership.
It now also appears that Audrey wanted to get ahead of the negative Fortune story revealing how The Wing failed to welcome and protect Black members.


Last week, BoF reported that Tyler Haney of Outdoor Voices is stepping aside from her CEO role. This week, she announced that she is leaving the company entirely. Our friends at Courier made a good point: "Visionary founders often have a superb ability to identify and solve customer problems, find product/market fit, and build solid brands and communities. But that's not exactly the same skill-set of a successful CEO, whose role typically focuses on high-level (read: often dull) tasks like talking to the board and meticulously planning long-term strategies."

Square CFO Amrita Ahuja talked to CNBC's Kate Rooney about earnings, viral TikTok marketing and coronavirus risk.
---
💬Mark your calendars
Our next Q&A with Hayley Leibson kicks off tomorrow at 9 am PT. Hayley is the Co-founder and COO at Modern Basket, and previously Cofounder of Lunchclub, backed by a16z. Hayley will be fielding questions that help founders and operators build their personal brand.
Look out in your inbox for a link to the discussion thread.
---
From the Investor
Three essential questions that entrepreneurs must ask investors.
— Lisa Suennen / Venture Valkyrie


What the book 'Shoe Dog' taught this venture capitalist about influencer marketing, building a global brand, and IPOs.
— Nicole Quinn / Lightspeed Venture Partners


On what marketplaces can learn from the food delivery wars.
— Sarah Tavel / Benchmark


On product-led communities, why they are valuable for companies, as well as society.
— Shripriya Mahesh / Spero Ventures


What we look for when investing in AI companies (and why they are different).
— Matilde Giglio / Hambro Perks


Experience is as important as product or price. Here are the trends shaping this decade's experience economy.
— Mercedes Bent / Lightspeed Venture Partners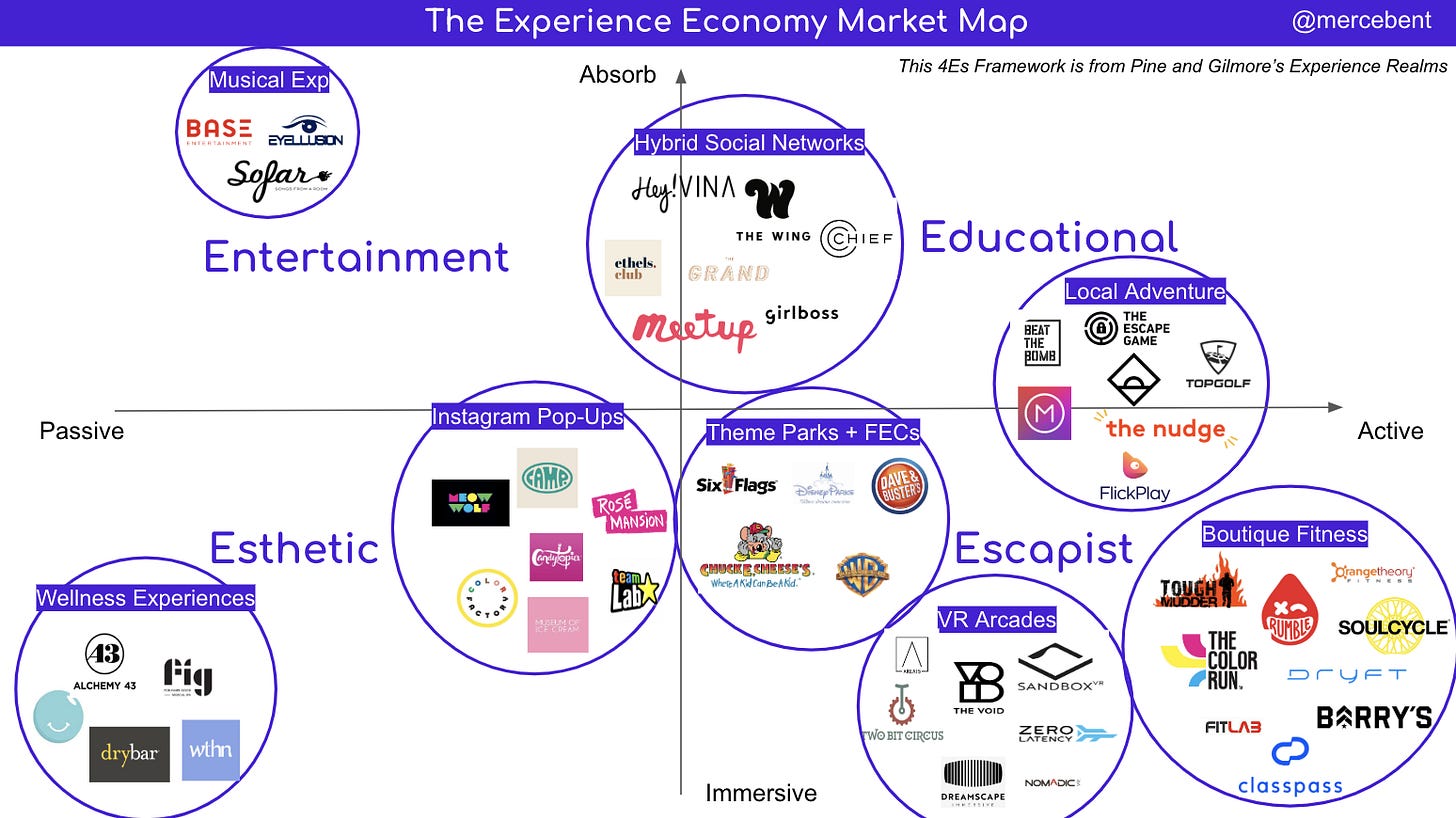 From the Founder & Operator

On VC Platform and how to measure its success.
— Keji Mustapha / Connect Ventures


How do you transition from print design to web design? Here's a crash course in design thinking.
— Kira Leigh / There is no Design


First-Time Founders resource guide.
— Lolita Taub / Catalyte



The role of the Chief People Officer: How to prepare for the "worst best job in tech".
— Katie Burke / HubSpot


Why you haven't been growing after investing in your business.
— Sophia Sunwoo / Ascent Strategy


What is customer success and why does it matter? On the new team you need to build to make your startup successful.
— Ilana Brown / Sevenrooms


Natalie Sportelli of Lerer Hippeau on the importance of your launch day.
---
Featured jobs from the community
Product Manager @ Shipamax (London)
Having recently announced their $7M Series A, London-based Shipamax is looking for a Product Manager. Delivering plug & play automation for logistics providers who are constrained by manual admin, this role provides a hands-on opportunity to ship a product that impacts the global supply chain. If you can turn complex flows into simple products that delight customers, this role is for you. Send your CV to us.
VC @ Samsung NEXT (Berlin)
Samsung NEXT Ventures is looking for an experienced and well-connected investment professional to assist in leading early-stage venture investments from its Berlin office. Based on your experience and current team needs, they can offer a Principal, Director or MD level role. Send your CV to us.
---
Upcoming Events
🗓️March 4 New York
Jane VC Workshop - Running a Fundraising Process (& Making It Successful)

🗓️March 5 San Francisco
From URL to IRL: Building Community as a digitally native brand

🗓️March 11 New York
Promoting Women: Breaking Glass Ceilings

🗓️March 12 San Francisco
OpenView & Operator Collective: Female Founders & Operators Happy Hour

🗓️March 17 London
Diversity in Technology Roundtable Breakfast

🗓️March 26 London
Her New York Lab

🗓️March 31 New York
The Angel Summit

---
Did someone send you this link? You can get Femstreet every Sunday straight to your inbox by subscribing! Just click that button below.
You can also directly gift a membership to a friend or someone in your portfolio.
---
Thanks for being part of Femstreet. Have a fantastic Sunday, people!
If you are a female investor, founder or startup operator, we'd love to feature your content.
Are you currently fundraising? Share the details with us here.
Follow me on Twitter, Medium, and Femstreet on Instagram.
---
👋Comments, questions, tips? Know a founder of a B2B company I should meet? Send me a note!
Curated in San Francisco & San Diego by Sarah Nöckel, Founder/Editor in Chief & B2B SaaS Investor at Dawn Capital