Discover more from Femstreet
Femstreet is a media platform amplifying female voices, accelerating their success and creating a culture of empowerment - where women lead, shape, and fund the future.
Over 19,000 subscribers
Femstreet Issue No. 81 - Weekly Newsletter on Women in Tech, Entrepreneurship and Diversity in Venture Capital

Issue #81
Your Weekly Newsletter on Women in Tech, Entrepreneurship and Diversity in Venture Capital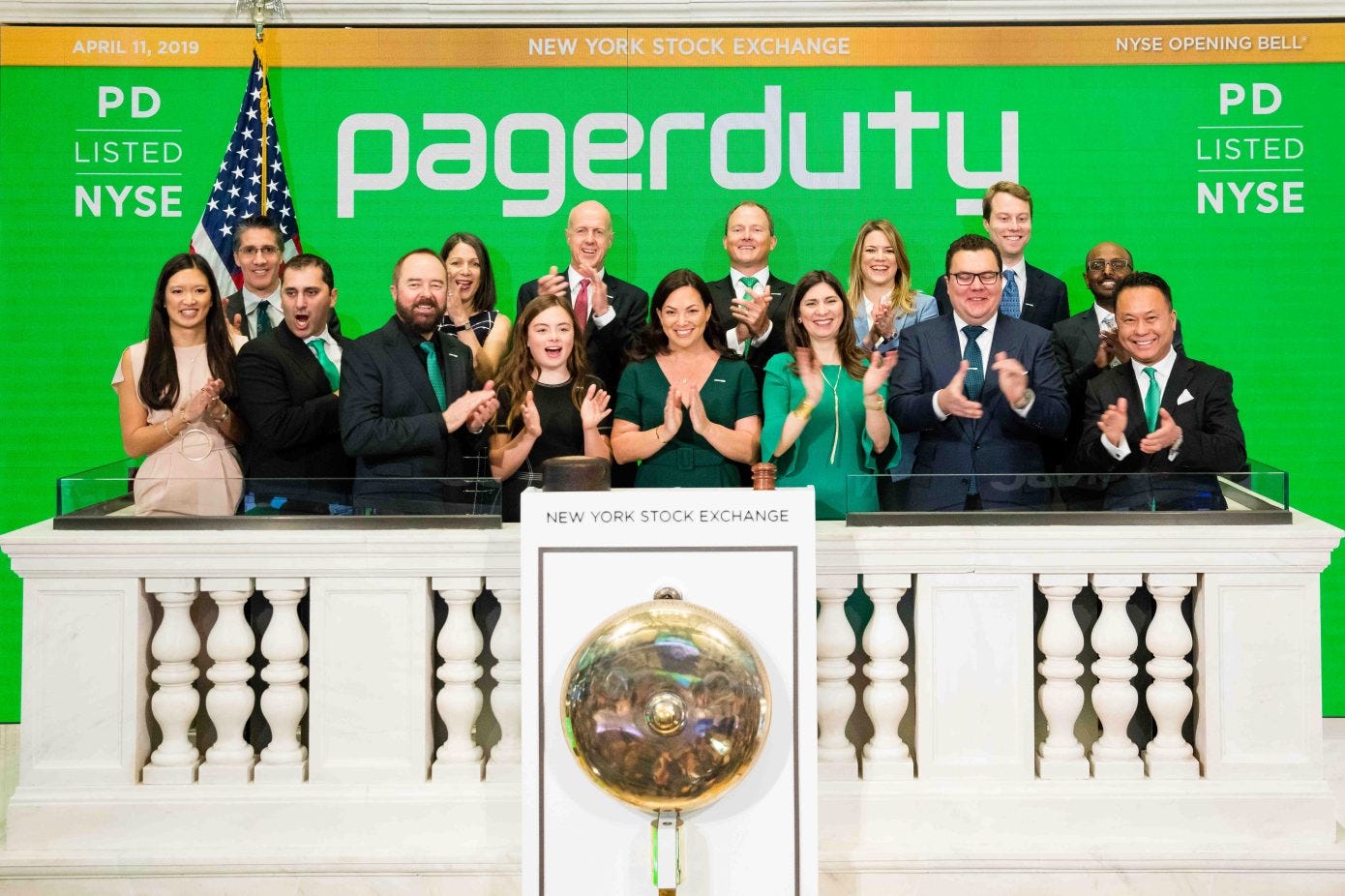 CEO Jennifer Tejada just took PagerDuty public.
This is issue No. 81 and the last issue had a 49% open rate. The top two articles from last week's issue were:
Longterm Femstreet ambassador Lola of Hummingbird Ventures is organising a Femstreet Community Meet-up in New York on May 15th 👉RSVP here.

Femstreet and Jane VC are collaborating to host a few events for female founders. They will be structured as working sessions with a small group of founders and a couple of experts, and the goal will be to work through specific business challenges in a supportive environment. The first workshop is taking place on 25th April in London and will focus on consumer marketing. We have two amazing experts confirmed, and are looking for a few more founders of consumer tech startups. If you are interested in this event, or would like to get on our waitlist for future ones, please register here.

All Raise, the non-profit advocate for diversity in startup founders and funders, hires first CEO.

You may have heard that Uber has filed its S-1 and is reportedly seeking a valuation of between $90 and $100(!!!) billion. Way more exciting for us was that Jennifer Tejada took PagerDuty public. She is the first female CEO of an enterprise software IPO on NYSE in almost 12 years. Shares in PagerDuty (PD) were trading at $38.25 at market close, up 59%, raising its market cap to $2.8 billion after its first day listed on the public markets. That's damn good. PagerDuty is different from other high-profile tech IPOs like Lyft because it's a B2B company that plays a largely anonymous role supporting the more well-known apps consumers use daily. We love B2B companies and that CEO Jennifer Tejada isn't a triple degree software engineer. She wants PD to be a diverse and inclusive company that creates access for underrepresented people to roles in technology. Go Jennifer Go!
And more news: All Raise plans to go far and wide to support women on both sides of the table and announces that Pam Kostka is the new CEO. These are the 39 black women investors in the US inspiring a new generation of investors. Luminar Ventures is adding Linda Höglund as General Partner. Ellen Pao on how to make tech more diverse. Mathilde Collin of Front shakes up pricing to its email collaboration mainstream. How investors are helping fashion startups find talent. The young woman behind the first image of a black hole.

Lolita Taub of Backstage Capital on what all founders should know about M&A.

Investor Elizabeth Yin of Hustle Fund on breaking into the U.S. and finding investors.

Lan Xuezhao of Basis Set Ventures on how entrepreneurs in the South and Midwest are using automation to solve mass market problems not seen in the Bay Area.

Amanda Price of High Growth Ventures KPMG Australia on the five ways to build an effective board and accelerate scaling up.

Maren Bannon of Jane VC on ageism, one of the biggest bias in tech that no one talks about.
Zainab Ghadiyali, Product Lead at Airbnb, on the secrets to designing a curiosity-driven career.

How Sin-Mei Tsai, Shippo's VP of Engineering, defines code quality.

Julie Zhuo, VP Product Design at Facebook on managing yourself and how to calibrate your own strengths and weaknesses.

Irina Nikolovska of The Family on how ambition can be taught.

Have you taught yourself how to code, built and launched your first web applications, taken courses from front-end to back-end, and can you work with APIs? So when do you become a developer? Steph Smith wanted to find out and asked her developer community.

Zola cofounder Shan-Lyn Ma and Female Founders Fund cofounder Anu Duggal on what it's like to seek investment capital as a start-up founder and what kind of information goes into the educated gamble that is venture capitalism.
Join the Femstreet Slack channel to connect with fellow founders, funders and experts. In the first month, more than 5K messages have been sent and 75% of the conversations are happening in DMs.
Eligibility criteria: You must be a subscriber for at least one month and you must have a minimum 60% open rate. We've got a waitlist and will add people in batches every few weeks.
Are you a female founder and raised $5M+? Apply for the All Raise Fundraising Bootcamp.
🔥🔥A practical list of resources about venture.

The Fundraising Bible
Global directory for women in venture capital.
The VC Female Founders Dashboard
A database of 200 Black & Latinx Venture Capitalists you should know.
Juniors in Tech - A newsletter & job board for juniors in tech.
Download the Diversity and Inclusion toolkit for entrepreneurs.
Here are 588 women in the UK who could speak at your tech event.

Dealroom published a list of 4,500 female-founded European startups.
👉Access the database of female founders (featured in Femstreet) here. Not on our list yet? Submit your company here.

Whether you're a VC fund, corporate, accelerator or a founder, email me for collaboration inquiries.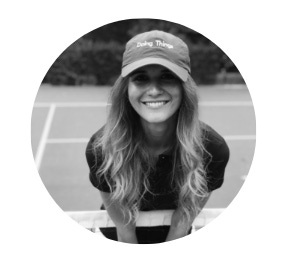 👋Comments, questions, tips? Send me a note!
Sarah, Founder / Editor in Chief
@femstreet & Investor @dawncapital