Discover more from Femstreet
Femstreet is a media platform amplifying female voices, accelerating their success and creating a culture of empowerment - where women lead, shape, and fund the future.
Over 19,000 subscribers
Femstreet Issue No. 78 - Weekly Newsletter on Women in Tech, Entrepreneurship and Diversity in Venture Capital

Issue #78
Your Weekly Newsletter on Women in Tech, Entrepreneurship and Diversity in Venture Capital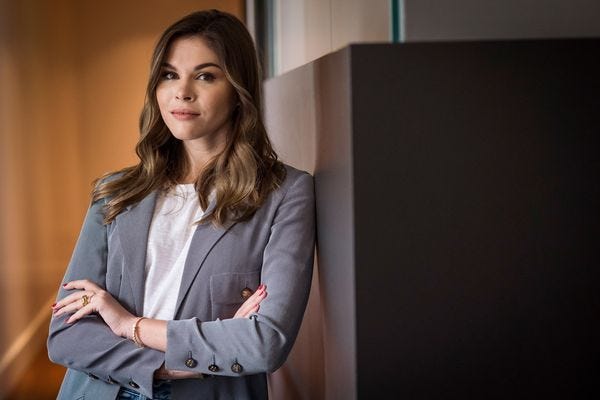 Add Glossier to the small list of women-led startups that have achieved unicorn status.
This is issue No. 78 and the last issue had a 53% open rate. The top two articles from last week's issue were:
Together with Dawn Capital and Crane Venture Partners, Femstreet is co-hosting a Women in Enterprise Tech event on 10th April, 3-5pm at SVB in London. On the day, we will kick off with a few short talks followed by roundtable-style discussions in a casual setting. Key speakers and discussion drivers are:
Carole Offredo, CMO at Dataiku

Stephanie Bilet, VP Customer Insight at Quantexa

Peppa Wise, Head of Sales at Senseon

Jenna Brown, Co-founder & CEO at Shipamax
Female founders, sales, marketing and product & tech leaders and other wonder women working in enterprise software are invited to join us.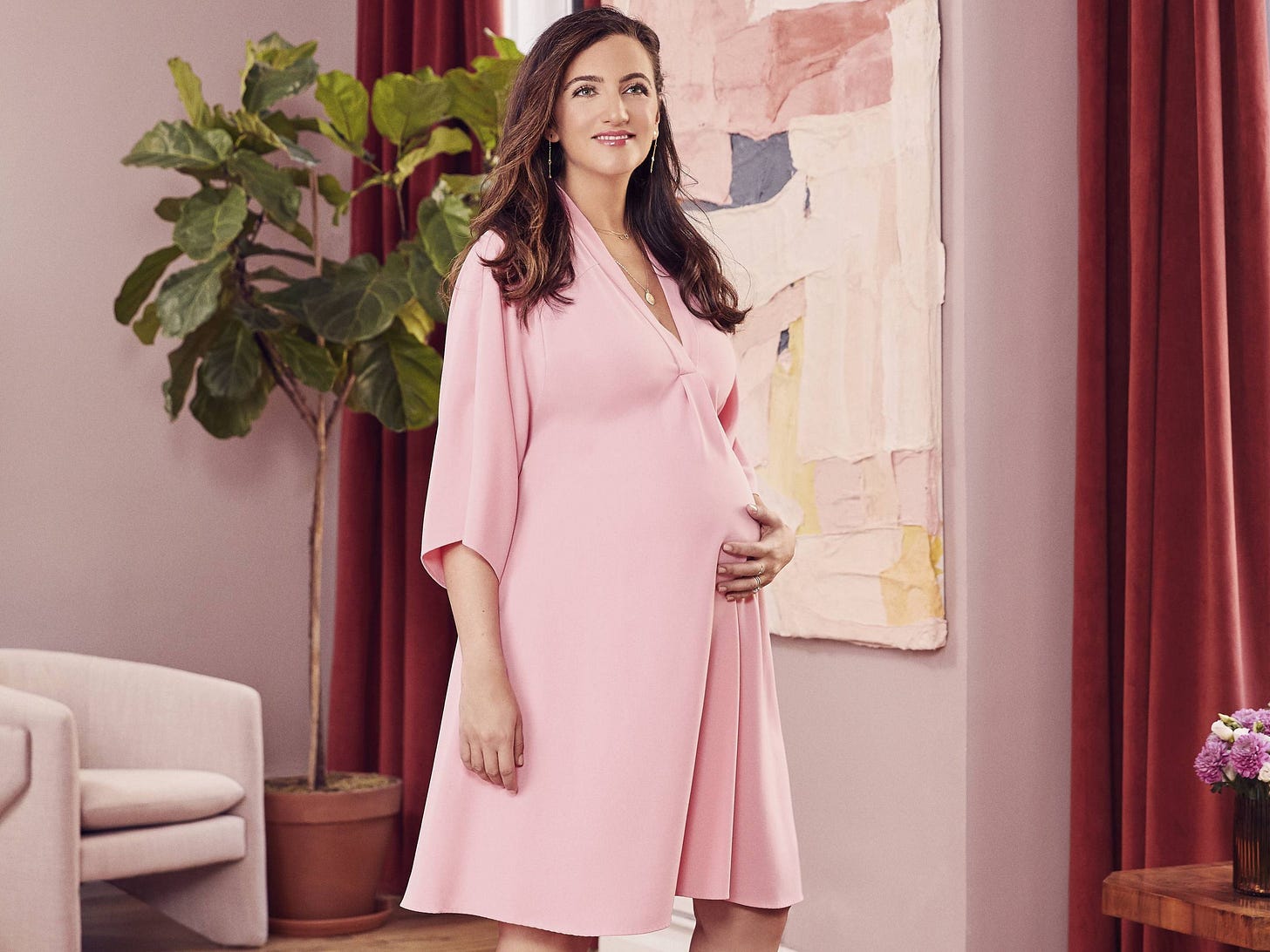 And... Rent the Runway joins Glossier in the elite club of female-founded unicorns | Fortune

Beauty brand Glossier triples valuation and enters unicorn club with $100M round. The company also hired CFO Vanessa Wittman. "Rare unicorn run by two women." says Katie Roof of WSJ. Rent the Runway, the 'Netflix for fashion' platform, raised a fresh $125 million from investors co-led by Franklin Templeton Investments and Bain Capital Ventures. This round values the company at $1 billion. Both Rent the Runway and Glossier serve female customers and used analytics and customer feedback to fine-tune their offerings.
As of May 2018, of 130 VC-backed unicorns in the United States, only 14 had a female co-founder. We've just gained two in one week, so this is huge!
The UK's black VC community is coming together to change things. When a founder takes paternity leave. The erectile pharmacy app Ro launches telehealth service for women. Cleo raises $27.5 Million to help companies support working parents. SoftBank's Vision Fund promotes Lydia Jett to Partner and Serena Williams joins Bumble's investment fund as an investor. Backstage Capital struggles to raise $36m fund and shakes up its management structure. Arlan and the team say they will just do more with less.

Are you bootstrapping your marketplace with a SaaS tool? Julia Morrongiello, Investor at Point Nine Capital, on why introducing a SaaS tool once the marketplace has some scale and liquidity can be a more effective approach.

"How do you build a profitable business competing with department store incumbents on one end and new companies bidding up customer acquisition costs on the other? By making your customer your community, and your community your co-creator." Megan Quinn, GP of Spark Capital, on the success of Glossier.

Camilla Dolan, founder of Eka Ventures on the top ten metrics for digitally native brands.

Allison Baum, Principal at Trinity Ventures, on why she now tells women to "lean out".

Jane VC Founder Survey reveals inequities in tech start early.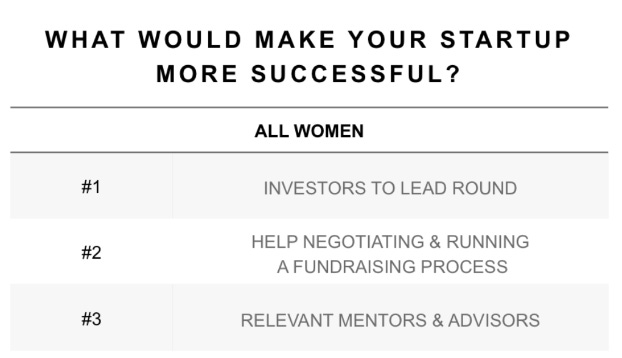 What female founders need to be successful | Jane VC
Keji Mustapha, Head of Network and Operations at Connect Ventures on how to prepare for scale.

Employer branding is needed more than ever before. Siiri Hakulinen of Smartly.io on why employee experience comes before employer branding.

Serena Chana of 23CodeStreet on how to get your first technical job.

Anisah Osman Britton of Backstage London & 23CodeStreet about the problem with using VC scout networks to improve diversity.
Amali de Alwis, the CEO of Code First: Girls, on how to run a business with confidence and integrity.
You've been asked to moderate a panel… what now? Cassie Kozyrkov, Chief Decision Intelligence Engineer at Google, shares her Public speaking masterclass: Everything in moderation.
The Femstreet Slack channel is on 🔥and connections are being made. Until next Wednesday, the team at Atomico is answering questions about VC, fundraising, European tech, startups, people operations, comms and storytelling, their career journeys and D&I. Don't want to miss out on the next AMA?
Eligibility criteria: You must be a subscriber for at least one month and you must have a minimum 60% open rate. We will add people in batches every few weeks.
Munich-based Corrux builds software that enables enterprises to maximize the efficiency of industrial equipment.

London/Turin-based Oval Money is developing an app that helps you track your expenses and accumulate savings automatically based on your daily habits.

Oslo-based Confrere is a video meeting and conferencing platform designed for physicians.

Berlin-based DialogShift offers a messaging solution for the travel and hospitality industry.
Jessica Livingston, Co-founder of YC, is giving $9k summer stipends to 40 women who want to take Lambda School's programming course this summer.
🔥🔥A practical list of resources about venture.

The Fundraising Bible
The VC Female Founders Dashboard
A database of 200 Black & Latinx Venture Capitalists you should know.
Juniors in Tech - A newsletter & job board for juniors in tech.
Download the Diversity and Inclusion toolkit for entrepreneurs.
Here are 588 women in the UK who could speak at your tech event.

👉 Access the database of female founders (featured in Femstreet) here.

Whether you're a VC fund, corporate, accelerator or a founder, email me for collaboration inquiries.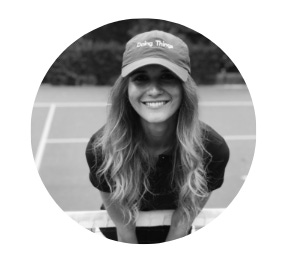 Comments, questions, tips? Send me a note!
Sarah, Founder / Editor in Chief
@femstreet