Discover more from Femstreet
Femstreet is a media platform amplifying female voices, accelerating their success and creating a culture of empowerment - where women lead, shape, and fund the future.
Over 19,000 subscribers
Femstreet Issue No. 76 - Weekly Newsletter on Women in Tech, Entrepreneurship and Diversity in Venture Capital

Issue #76
Your Weekly Newsletter on Women in Tech, Entrepreneurship and Diversity in Venture Capital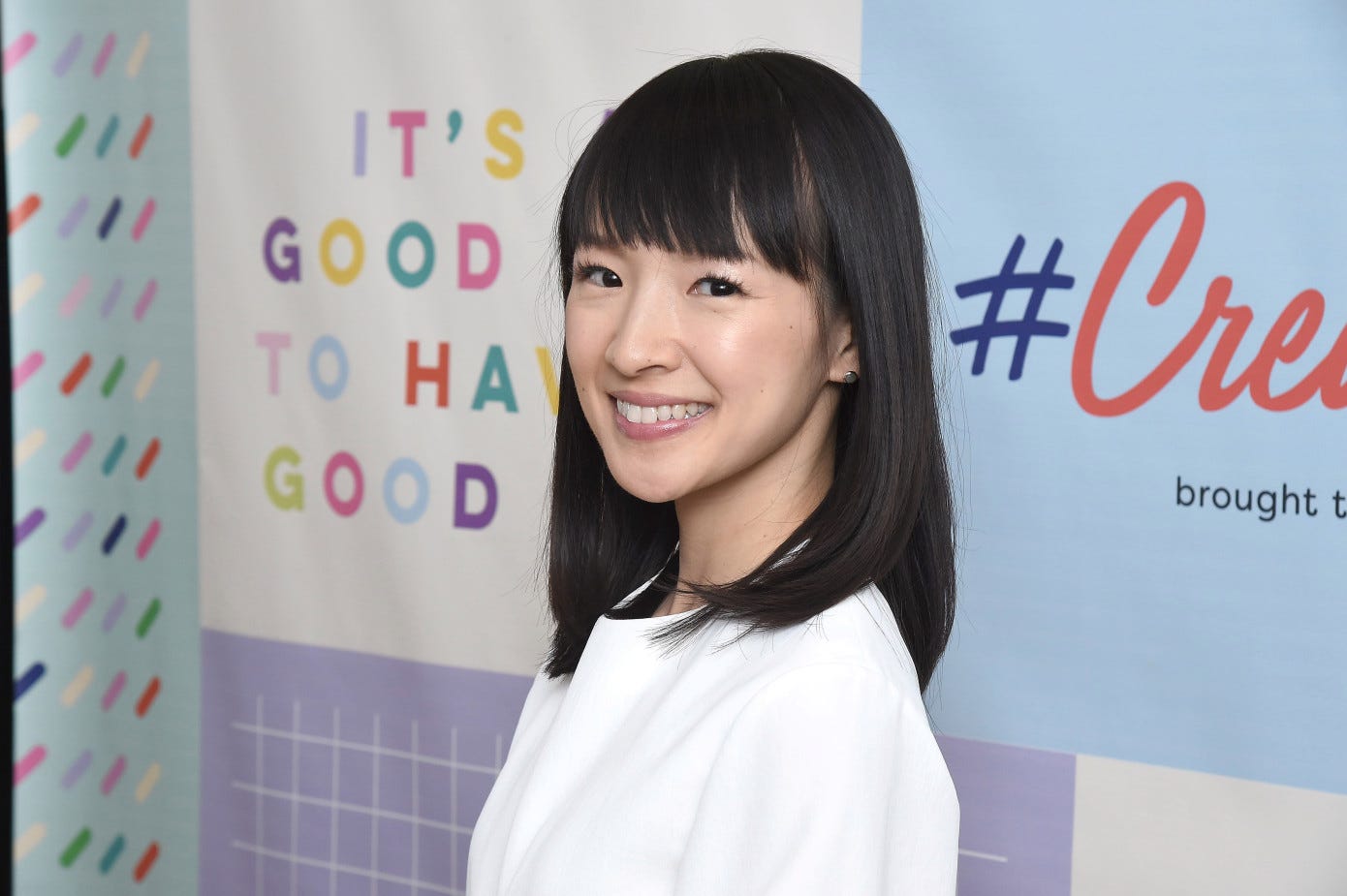 Netflix star and tidying expert Marie Kondo is looking to raise $40M
This is issue No. 76 and the last issue had a 48% open rate. The top two articles from last week's issue were:

The Femstreet Slack channel is here - you can finally connect with other community members and ask for advice. Overwhelmed by the 400+ personal requests from you to join the Femstreet Slack channel (we spent our Friday night at home reading each of them), we've added the first members that met our eligibility criteria. This is strictly for our most active subscribers: You must be a subscriber for at least one month and you must have a minimum 60% open rate. We will add people in batches every few weeks.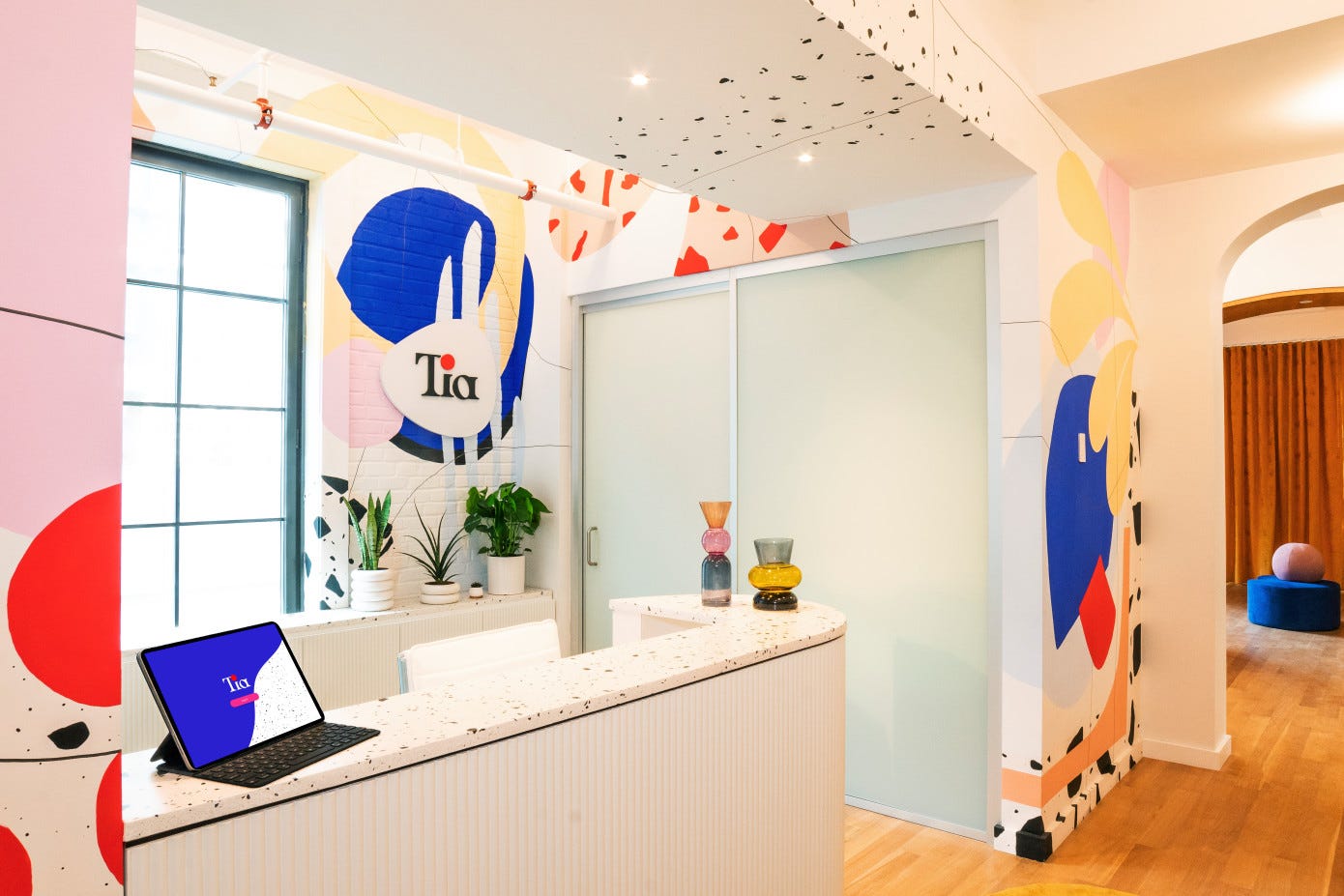 Tia launched its first clinic.
The biggest deals of 2019 by women-led ventures land outside the U.S. Tia launches a clinic that places the menstrual cycle at the center of care. Silicon Valley Bank produced a Women in Technology Leadership report reveals only 40 percent have at least one woman on the board of directors. Women billionaires on the rise. How kids will solve tech's gender imbalance. Pitchbook talked to women in VC about how they see the future. A study finds that using humor in the workplace raises the status of male employees but has the opposite effect for women. Meet the startups in Backstage Capital's first accelerator. A 60 Minutes story on gender accidentally proved the persistence of patriarchy. Bumble announces new investments. #MovingForward, the tech industry's answer to #MeToo - Inside the group fighting to eradicate sexism from Europe's VCs.
F7 — a new seed investment fund comprised of seven female leaders who met during their tenure at Facebook aims to drive more diversity in the investment and start-up landscape

Elizabeth Yin, GP at Hustle Fund, on why she doesn't (usually) meet startups in person.

Kim-Mai Cutler, Partner of Initialized Capital, on the basics of branding for startups and how brand strategy plays into product adoption.

The venture twins Justine and Olivia Moore of CRV share five surprising things in Lyft's S-1 and lessons learned from Shoptalk 2019.

21 female venture capitalists on investing, diversity, and the value of operating experience and independent thought.
Is Marie Kondo now focussed on tidying up the cap-table? Tidy guru Marie Kondo is apparently in VC talks about expansion and planning to build an e-commerce platform. Kondo closed a small funding round led by top-tier VC fund Sequoia Capital last year and is now raising $40M. A true minimalist.

Young families and young startups, can it be done? Marie Outtier, Founder of Aiden.ai, shares how to address this with your team/investors and how to manage expectations after giving birth.

Hélène Guillaume, Founder of WILD.ai, on why compulsory equal paternity leave is so important.

Stephanie Schott, Director of Product at Bionic, on how to create your own leadership development program inside a startup.

Female makers give advice for when you launch.

Andrea Barrica, Founder of O.school on how women are rebuilding a man-made internet.
London-based Plural AI is building a search engine for the finance industry.

UK-based Repositive offers a platform that enables individuals to access and share human genomic data.

Triptease is a London-based travel SaaS company that empowers hotels to recapture guest relationships and increase direct bookings.
🔥🔥A practical list of resources about venture.

The Fundraising Bible
The VC Female Founders Dashboard
A database of 200 Black & Latinx Venture Capitalists you should know.
Juniors in Tech - A newsletter & job board for juniors in tech.
Download the Diversity and Inclusion toolkit for entrepreneurs.
Here are 588 women in the UK who could speak at your tech event.

👉 Access the database of female founders (featured in Femstreet) here.

Whether you're a VC fund, corporate, accelerator or a founder, email me for collaboration inquiries.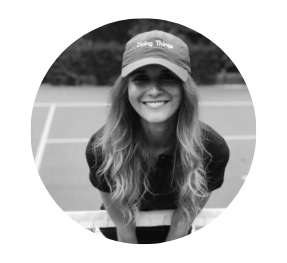 Comments, questions, tips? Send me a note!
Sarah, Founder / Editor in Chief
@femstreet