Discover more from Femstreet
Femstreet is a media platform amplifying female voices, accelerating their success and creating a culture of empowerment - where women lead, shape, and fund the future.
Over 19,000 subscribers
Femstreet Issue No. 73 - Weekly Newsletter on Women in Tech, Entrepreneurship and Diversity in Venture Capital

Issue #73
Your Weekly Newsletter on Women in Tech, Entrepreneurship and Diversity in Venture Capital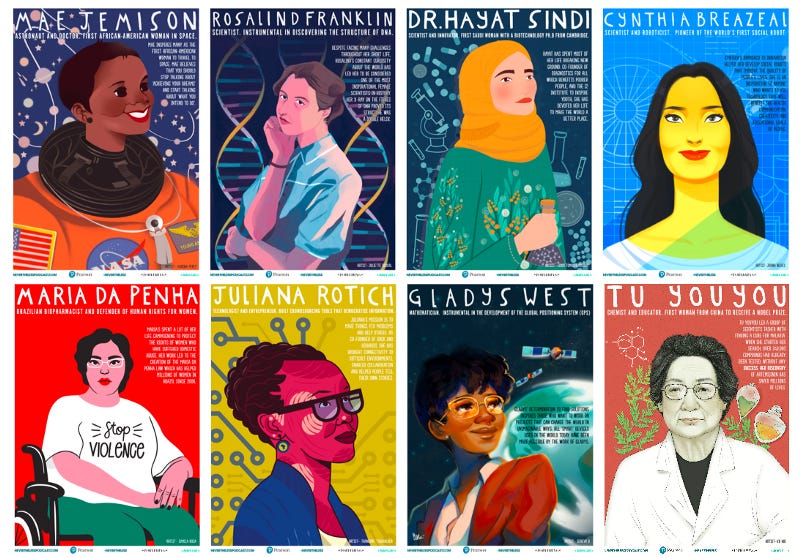 This is issue No. 73 and the last issue had a 49% open rate. The top two articles from last week were:
So Sarah, who is a complete legend for starting Femstreet, is off on a well deserved holiday so we thought it would be fun if I did a take-over.
I'm Anisah, the founder of a coding school for women/non-binary people called 23 Code Street where we use a part of our income to fund digital skills training for women in the slums in India.
I am also Director of Backstage Capital in London, AKA Backstage London. Backstage invests in underestimated founders, namely women/non-binary folk, people of colour, and LGBTQ+. We know there's a huge opportunity if we invest where others don't. Here in London, we are about to kick off our first accelerator programme in April with an amazing cohort of companies and I am so bloody excited.

I love technology—it gives me hope. The web, and the tech industry as a whole, is still early enough that we can build a world that works for all of us- somewhere that is accessible, diverse and inclusive, ethical, and sustainable- and beautiful because of it. It drives me to work my butt off! I also love shoes...
30
Forbes Europe's 30 under 30 list has been released with lists covering finance (it includes VC), technology, social entrepreneurship (which features yours truly!), and more. This year women are making up 36% of the list.
#read

Sifted speaks to the "too modest" health app, Ada, on underpromising and overdelivering.

#listen

I really believe it's important to consume stuff from different industries, genres, and media, including fiction and non-fiction. So, I know it's not exactly down the Femstreet (lol), but the Hasan Minhaj episode of Off Camera with Sam Jones is brilliant. The way he discusses what it means to be brown in America, had me crying and laughing.

#watch

RBG - The story of Justice Ruth Bader Ginsburg. She's funny, inspiring, and stubborn as hell. "Her approach was different but complementary to the protest out on the streets". She spent the 1970s bringing case after case that challenged gender inequality before the Supreme Court. Watching it felt like being passed the baton to take up the fight for equality.
Loubna Bouarfa is building an AI solution called Okra to help make better fostering matches.
Zinc.vc builds companies around the world's toughest issues. Their new mission is about a better later life (why more people aren't focused on this, I will never understand) and you can apply to join now.
The bid to prevent algorithms from producing racist, sexist or class conscious decisions (Tip: if you can't read the link due to the FT paywall, copy and paste the previous sentence into Google. First link.)

2019 has already seen a lot of work being done in this area, including the release of IBM's Diversity in faces data set.
These amazing posters of inspiring women in STEM were commissioned by Nevertheless podcast to highlight the achievements of diverse women and to show children the role models available to them.
With reporting around investment/tech diversity numbers being focused mainly on gender, it's great to see a growing network trying to cover more data points. YSYS first report.
📝The brilliant Melinda of Change Catalyst began a Twitter thread asking for diversity in VC. Here's the compiled Twitter list.

Axios has new data on the percentage of venture capital "decision-makers" who are women. Let's look at the slow progress of women in VC.
How do you build startup ecosystems that work for entrepreneurs of colour?
Muslim women media company, Amaliah, acquires a halal food discovery tool and food festival.

Afrocenchix, UK Afro hair brand, won WeWork creator's award in London (which included $350k funding) and flew to LA for the Global Finals where they won a further $180k. Here they talk to Forbes about starting a brand for Afro hair.

Kegg - A fertility tracking kegel device which can measure cervical mucus. The company is based in San Francisco and helping women conceive naturally faster and at the same time access affordable professional fertility guidance.
Love Shark founded by Tara Reddy is an augmented reality studio that make social AR games like laserDRAW.

Impactive Capital, an activist investment management firm, have secured anchor investment of $250m.
London

What I would attend if I wasn't in London:
Six ways for­­ tech startups to recruit more women. A founder's guide to coming up with vision and strategy. How to start creating content if you're not sure where to begin. How to find true love in Venture Capital…written from the very inside of VC. The #Angels all-female investing fund is shaping the future of Silicon Valley.
Thanks so much for reading! And thanks Sarah for having me.

I'd love to meet you to chat about all things code, investing, diversity, and sustainability... Here's my Calendly if you'd like to grab an Earl Grey with me!
I'll also be in LA on the 2nd March for a week. Send me your recommendations/let's go do something! Email me or Tweet me :)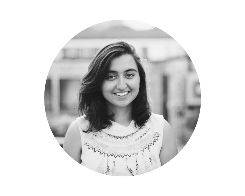 Anisah
@anisahob