Discover more from Femstreet
Femstreet is a media platform amplifying female voices, accelerating their success and creating a culture of empowerment - where women lead, shape, and fund the future.
Over 19,000 subscribers
Femstreet Issue No. 71 - Weekly Newsletter on Women in Tech, Entrepreneurship and Diversity in Venture Capital

Issue #71
Your Weekly Newsletter on Women in Tech, Entrepreneurship and Diversity in Venture Capital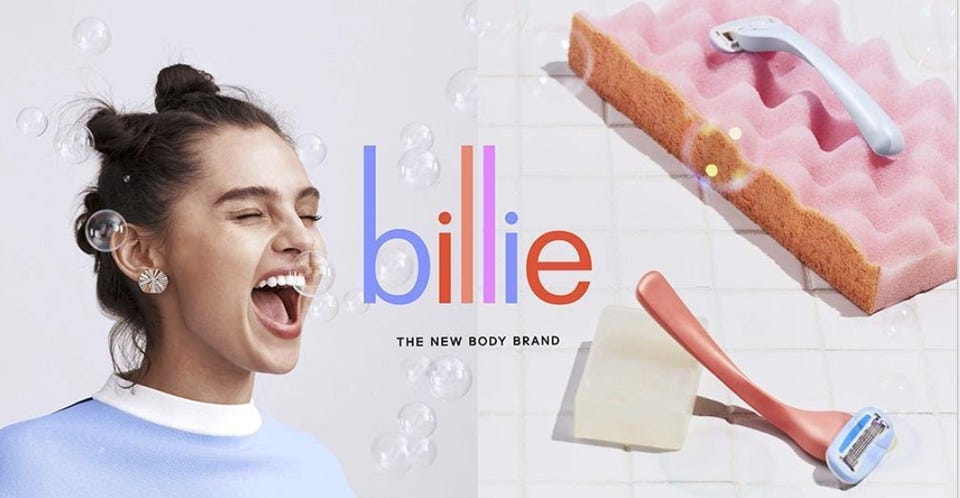 Billie, the female-first shave and body brand, raised $25 million in a Series A round | Female Founders Fund
This is issue No. 71 and the last issue had a 51% open rate. The top two articles were:
Last week, a founder told me that following a feature of her company in Femstreet, two VC funds reached out to her. This means so much to me! Have you had a similar experience thanks to Femstreet?
Please share your wins with me here 👇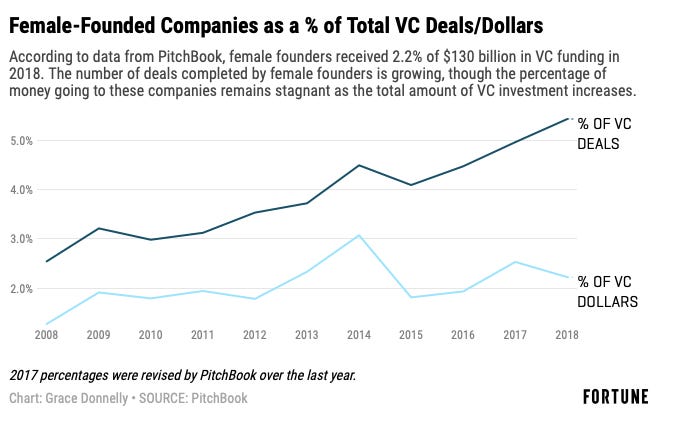 Funding for female founders stalled at 2.2% of VC dollars in 2018.

In 2018, all female founders put together received $10 billion less in funding than one e-cigarette company, Juul. Female-focused shaving company Billie raised a $25M Series A led by Goldman Sachs. An MIT researcher who analysed facial recognition software found eliminating bias in AI is a matter of priorities. Firms owned by women and minorities manage just 1.3 percent of assets in the $69 trillion asset management industry. Another Side of #MeToo: Male managers fearful of mentoring women. A survey on the enterprise startup landscape in Europe conducted by Crane VC reveals that diversity remains a serious issue within enterprise tech. Why you can't solve the gender pay gap by focusing on pay.
Whoop Whoop! The Family published The Fundraising Bible for you this week covering everything a startup needs to know before raising funds.

Daria Danilina, investor at Oxx VC on "Unit of Value" and finding the right pricing model for a SaaS start-ups.

The venture twins, Justine and Olivia Moore of CRV, shared a great piece on D2C 2.0: The Rise of Infrastructure. And in partnership with Nikita from NTT, we also published a Q&A with Justine and Olivia Moore about being raised by a woman in VC, launching Cardinal Ventures, and how they keep their newsletter interesting.

Indra Sharma of EQT Ventures on diversity in startups and why to look for it?

Natalie Sandman of Shasta Ventures on how to handle inbound investor interest when we're not raising - A founder's guide to managing investor conversations.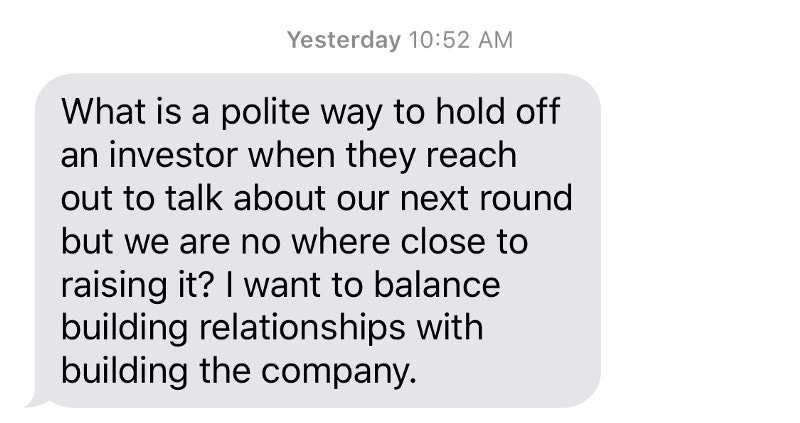 Miruna Girtu of Syndicate Room on how the VC game is changing and five ways to compete.

Emilie Spire of Felix Capital on why we should invest in our guts.

Sarah A. Downey, Principal at Accomplice, shares Startup Trek lesson #13: dress for the culture of the people you're meeting.

Beatrice Aliprandi of Talis Capital on How Technology is Fixing the Broken Patient Journey.
The San Francisco-based meal delivery start-up Munchery, which raised a total of $125 million, shut down last week but it failed to notify any of its vendors, small businesses in San Francisco. Lenore Estrada, co-founder of Three Babes Bakeshop was one of them and shares how a venture-backed startup swindled a group of women and minority owned companies out of over $50,000 and is getting away with it.

AI bias doesn't come from AI algorithms, it comes from people. Cassie Kozyrkov, Chief Decision Intelligence Engineer at Google on AI bias and what you can do about it.

Tanisha Bassan, Product Development Intern at Microsoft and future Quantum Computing Engineer, on understanding nanotechnology and how it will disrupt our future.

A new generation of black founders is rising in Atlanta--and the startup world is taking notice. Forget Silicon Valley. Black entrepreneurs have discovered the best tech scene in the country. However, the investor landscape doesn't necessarily look the same.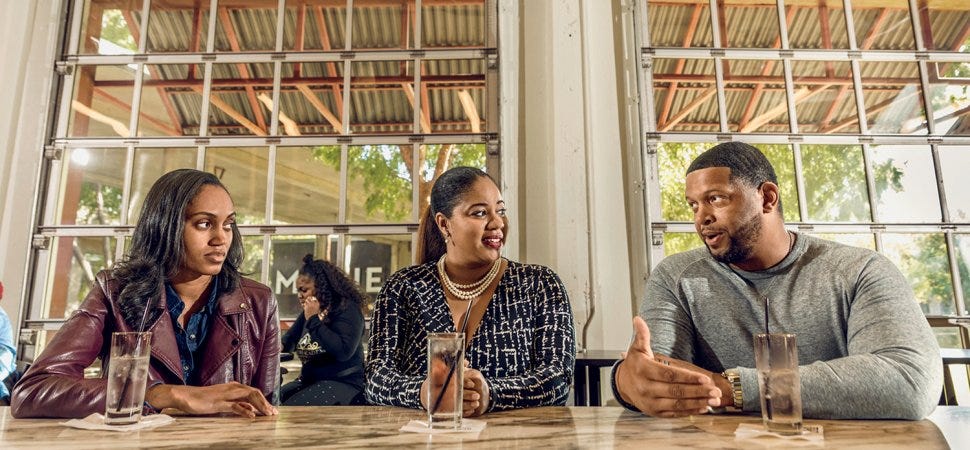 Atlanta has a high population of black entrepreneurs | Inc.
Tiffany Philippou on the real reasons employees come to work at your startup. It is not because they are bought into your mission.

The founders of the ArtTech Vastari share what they learned about managing investors: How to fire your startup's investors and what to look for in new investors.

Allyson Kapin, Founder of Women Who Tech shares the 10 stats that build the case for investing In women-led startups.
Careship is a German marketplace for in-home senior care.

Stalicla is a Swiss biotech startup that has developed an innovative algorithm platform that uses robust sets of clinical signs and symptoms with big data analytics to identify subgroups of Autism Spectrum Disorder (ASD) patients.

The Dutch startup Gameye develops the Gameye Match API to instantly deploy game server matches, anytime, and anywhere.

Stockholm-based Meds is an online pharmacy that sells prescription and non-prescription drugs.

Koru Kids is a London-based childcare service providing after school childcare and summer holiday care.
Apply for the Women in LawTech mentorship programme as mentor or mentee here.
🔥🔥A practical list of resources about venture.

#ChangeTheRatio - A series featuring underrepresented people in tech looking for jobs.
Juniors in Tech - A newsletter & job board for juniors in tech.
Download the Diversity and Inclusion toolkit for entrepreneurs.
Download the 2019 Diversity in the Workplace Report.
Here are 582 women in the UK who could speak at your tech event.

👉 Access the full list of the top Femstreet resources here.
👉 Access the database of female founders (featured in Femstreet) here.

Partnership Opportunities.
Whether you're a VC fund, accelerator or a founder, email me for collaboration inquiries.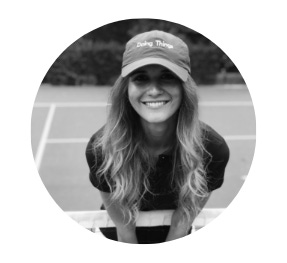 Comments, questions, tips? Send me a note!
See you next Sunday,
Sarah