Discover more from Femstreet
Femstreet is a media platform amplifying female voices, accelerating their success and creating a culture of empowerment - where women lead, shape, and fund the future.
Over 19,000 subscribers
Femstreet Issue No. 67 - Weekly Newsletter on Women in Tech, Entrepreneurship and Diversity in Venture Capital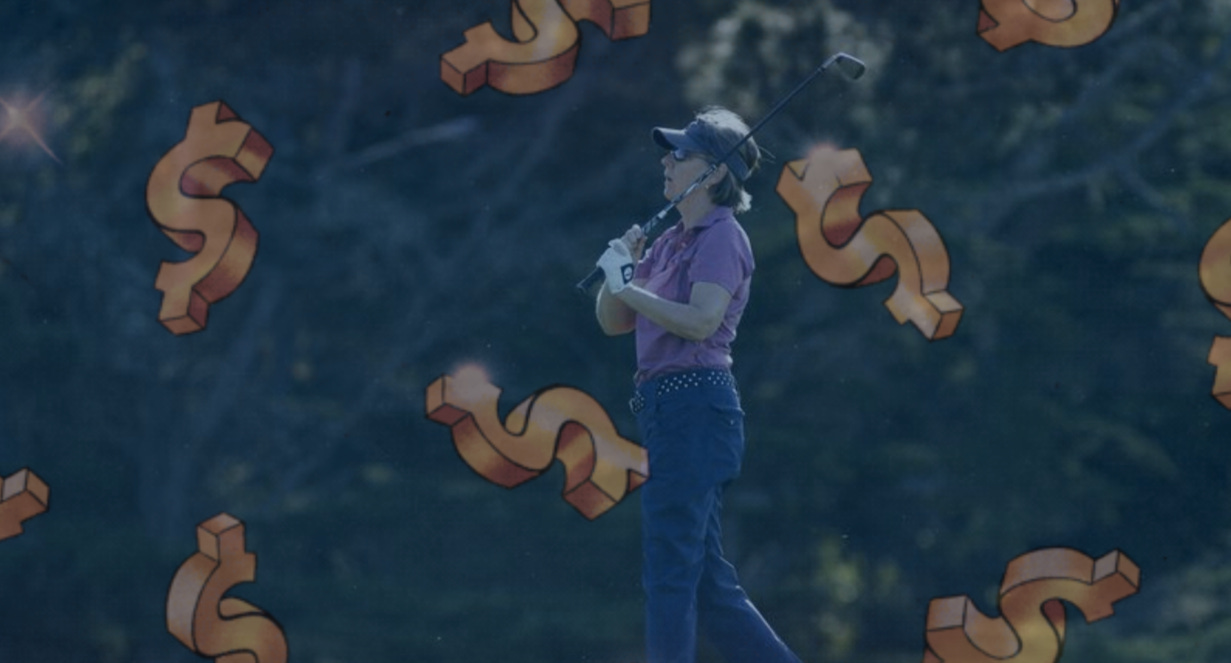 Issue #67
Your Weekly Newsletter on Women in Tech, Entrepreneurship and Diversity in Venture Capital
Welcome back! This is issue No. 67 and the last issue had a 59% open rate. I hope everyone had a good start to the new year. I am excited to build out the Femstreet community for you in 2019.
I recently sent out a subscriber survey and am thankful for an NPS of 84. Whoop Whoop!

41 % of you heard about Femstreet through word of mouth and 30% through a social channel. Lastly, 73% of you read this newsletter every week and 26% every 1-2 times per month.
65% of you are between the age of 25 and 34 and 91% female. The majority of you would like to see more access to experts, resources and is interested in in-person Femstreet events. I've gained key insights about why you keep coming back and how you value Femstreet: discovery (investor leads and deal flow). relevant news. community. startup advice. emotional support and inspiration.

Here are a few things you say you like:
"Helps me stay on top of what's happening with women in investing and startup world."

"Suggested a funding opportunity I hadn't seen elsewhere."

"The diversity of content. It's so very well thought out so each newsletter has something for everyone."

"It makes me feel part of a community and is a great conversation starter with other women in the industry."

"As a white male investor, helps me check my privilege and appreciate different perspectives."

"Advice on how to be a woman in tech."
Here are a few things you say I should change or add:
"Occasionally too long. Less is more. I'd rather the 'in case you missed it' section and instead link to past newsletters/archive."

"More female founded companies featured and opportunities to support entrepreneurs. Greater focus on BAME females."

"Community. I would love more events and discover ways to meet other subscribers. If there are ways to build the community or advocate for people to subscribe, I would be happy to do so."

"More events in London and the US, NYC?"

"A Facebook group or Slack channel would be interesting."

"Visually (newsletter) darker link colour as the powder pink almost disappears on all my devices."
As a result, I am going to change some features of the newsletter going forward. In particular, I will likely do the following over the coming months:
Let's get together to build relationships and chat about the real life stuff: In-person Femstreet events in London are underway. Berlin, Stockholm, San Francisco and New York are also priorities, can you help?

An organised archive of resources with content on fundraising, hiring, getting into VC etc.

A list of companies featured in the newsletter can be accessed here already.

Community: Slack channel with job postings, access to community events, product discount codes etc.

Improved layout: larger font, darker link colour, less but more carefully curated content.
As always, feel free to provide feedback on the changes you see. 2019, let's do this!
Insights

Jane VC on the 8 wins for women in tech in 2018. Square finds its Sarah Friar replacement with new CFO Amrita Ahuja. Serena Williams to take Bumble's woman-first message to Super Bowl. 2018 in Books: Startup Science & Silicon Valley. To help you find meaningful books to pick up in 2019 and beyond. Founders, here's how to build meaningful relationships with VCs. Women: The Ultimate Niche Market? Served a summons via tweet? It just happened to one allegedly elusive VC.
From the Investor

Merci Victoria Grace of Lightspeed Venture Partners on fueling rocket ships and thinking about the stars.

Carmen Alfonso Rico of Samaipata shares a wonderful and honest post on vulnerability: 2018 — The year I realized some strengths can be double-edged sword.

In what is clearly a missed opportunity to name her venture capital fund Money Meeker, famed venture capitalist and author of the annual Internet Trends Report Mary Meeker has informed limited partners that her firm will be called Bond, as first reported by Axios' Dan Primack and later confirmed to TechCrunch.

Elizabeth Yin of the Hustle Fund on how she raised her $11.5m VC fund (and some learnings).

Silicon Valley pledged to break up the boys' club of investing in 2018. How did it do? Venture capitalists spent 2018 welcoming women to the fold, but the welcome has been fitful, uneven and, scariest of all, tentative.

Even as women-run venture capital firms have sprung up over the past few years, there's plenty of room for more, female VCs say. Women Investors Call for More Competition—From Other Women.
From the Entrepreneur and Operator

Julia Enthoven, Co-founder and CEO of Kapwing on why founders should *almost* always build a website first instead of a native app in the early days of a startup.

The transition from being a "Doer-in-chief" (building a product people want) to a "Company-builder-in-chief" (hiring, managing & scaling a stellar team) is certainly not the most natural progression. Charlotte Multon of The Family shares the 7 people that will help you scale from 10 to 200 employees.

An entrepreneur's love letter to an investor by Anya Roy of Syrona Women.

Five ways women will get women the funding they need in 2019.

How two friends changed careers, learned to code, and built a startup. Katerina Pascoulis and Ruth Uwemedimo talk about what they learned from freelancing and why they love working together at Personably.
Front has a story that any budding startup would envy. The startup's success took root thanks to a single trait: discipline. The Founder's Guide to Discipline: Lessons from Front's Mathilde Collin.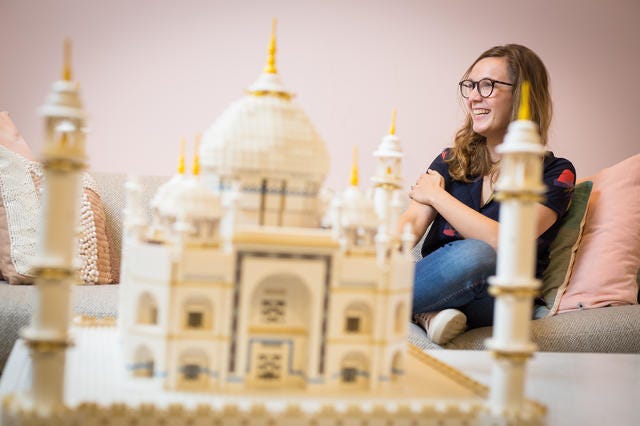 #BuiltbyWomen
The Branch is a London-based company that just launched an online space to discover and shop extraordinary health foods and wellness products.

UK-based Daye exists to create category-defining products and services that set a new standard for medical research, scientific innovation, and clinical testing in female health and hygiene. Daye's biodegradable tampons make period pain obsolete.

London-based Juno Bio uses machine learning and state of the art bioinformatics to analyse and predict how best to manipulate microbiomes, significantly reducing the time and resources needed to improve their functionality.

Berlin-based Voyc.ai is the Customer Experience Research Platform that helps companies turn their customer discovery data (indepth interviews, focus groups, surveys) into actionable insights, personas and journey maps up to 8X faster.

Madrid-based Gamelearn is building a learning platform for corporate training.
Events

Meet your future cofounder, secure investment for your startup, hire talent, invest, and more with Lunchclub. Connect for 1:1 lunch or coffee with professionals relevant to your goals. Their main hubs are in SF, LA, NYC and they just launched in London. Sign up here to join Lunchclub.
SaaStr, the world's largest community of SaaS executives, founders, and entrepreneurs, is setting aside 1,000 Diversity + Inclusion Tickets for 2019 SaaStr Annual. APPLY NOW!
Resources

Download the Diversity and Inclusion toolkit for entrepreneurs.
Get a blueprint for building a diverse workforce.
Here are 536 women in the UK who could speak at your tech event.

👉 Access the full list of the top Femstreet resources here.
👉 Access the database of female founders (featured in Femstreet) here.

Partnership Opportunities
Whether you're a VC fund, accelerator or a founder, email me for collaboration inquiries. (Just hit send, it's already filled out!)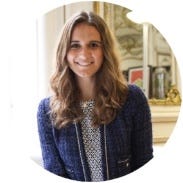 Comments, questions, tips? Send me a note!
See you next Sunday,
Sarah