Discover more from Femstreet
Femstreet is a media platform amplifying female voices, accelerating their success and creating a culture of empowerment - where women lead, shape, and fund the future.
Over 19,000 subscribers
Femstreet Issue No. 65 - Weekly Newsletter on Women in Tech, Entrepreneurship and Diversity in Venture Capital

Issue #65
Your Weekly Newsletter on Women in Tech, Entrepreneurship and Diversity in Venture Capital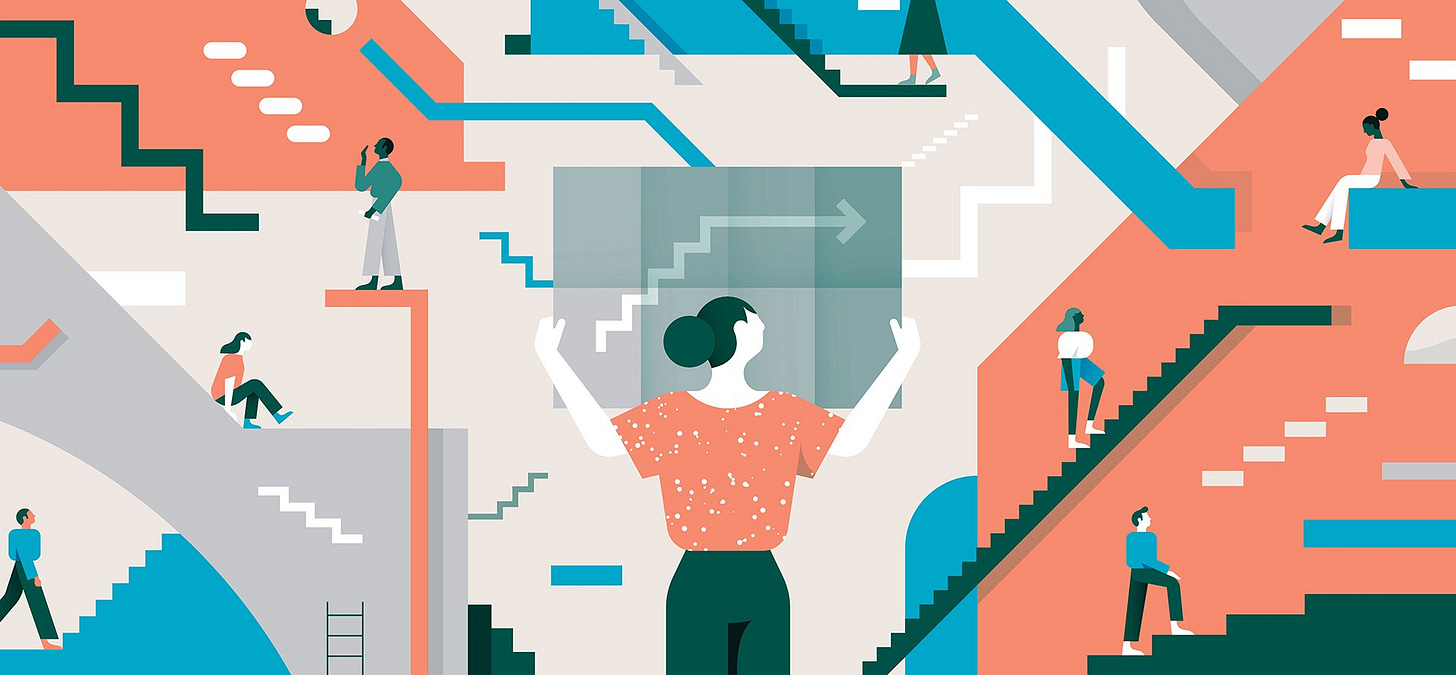 This is issue No. 65. The last issue had a 49% open rate and the top two articles were:
Tell me about YOU

I would like to know more about who you are, what you care about, and what you want from Femstreet. I'm hoping you'll take less than two minutes to fill out our end of year subscriber survey (in case you haven't completed it yet). It's very short and can be found here.
Femstreet's last minute holiday gift guide

The holidays provide the perfect excuse to try new D2C brands popping up on your Instagram feed. Though time is quickly running out, here are some last-minute gift ideas.

P.S. 80% of the gifts are created by awesome women in tech.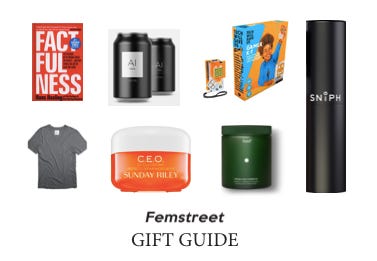 Insights

From the Investor

Female Founders Office Hours — 2019 Plan by FemaleFounders

Q&A with Diversity VC's Check Warner on newly launched Diversity & Inclusion guide for tech companies. Check Warner delved deeper into what the guide hopes to achieve, why D&I matters and what diversity and inclusion might look like as an end goal.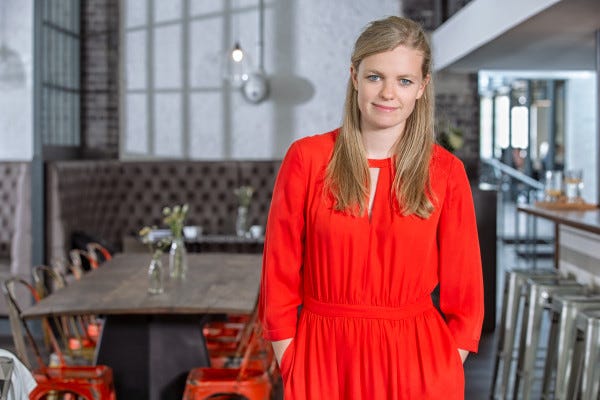 Anu Duggal, Founding Partner at Female Founders Fund, on the top 3 considerations when evaluating consumer businesses today, 700 meetings, 70 LPs, 2 years - what it takes to raise a first time fund and the power of the female network in action. Listen to the fantastic podcast on 20VC with Harry Stebbings.

Nicole Quinn, Investor at Lightspeed Venture Partners shares what Lightspeed learned from Ipsy's CEO and other top beauty founders.

Currently interviewing for a new job? Candidates, don't forget: You're interviewing the company, too. Bethany Crystal, General Manage at Union Square Ventures on why the best interviews aren't one-sided: They are mutual interactions to assess a "best fit and How to prepare for your first job (in tech).

Carolina Brochado leaves Atomico to join SoftBank's Vision Fund. Carolina Brochado, a partner at European venture capital firm Atomico, is joining SoftBank's Vision Fund in London.

Network effects are one of the most important dynamics in software and marketplace businesses. But they're often spoken of in a binary way: either you have them, or you don't. Li Jin, Partner at Andreessen Horowitz on 16 Ways to Measure Network Effects.

From the Entrepreneur and Operator

For all the B2B lovers: Mathilde Collin, Co-founder and CEO of Front on how to build a customer centric culture in B2B.

AND Chiara Quadranti, Head of Growth at Fiit, on How to build a killer B2B Marketing team: 6 things I wish I'd known at the start.

Team is everything. Elin Hammarberg, CXO and Co-founder of MatchingID on assembling a team aka squad goals.

AND Charlotte Multon of The Family on How to find your startup's first employees.

Europe's growing tech industry resembles Silicon Valley in many ways. But in one respect, that's not a good thing: their dismal diversity numbers. How Europe's Young Tech Industry Can Avoid Silicon Valley's Diversity Failures.

Female executives explain why diversity in venture funding matters.

It's Almost 2019. Is the Glass Ceiling Finally Beginning to Crack? Women in executive leadership positions are still vastly outnumbered, but one thing is clear: Some of the invisible barriers to success are slowly beginning to unravel.

Ingrid Fetell Lee on the 6 Ways to Make Your Company More Joyful. At the Female Founders Fund CEO Summit, Fetell Lee explained that joy is different from happiness, which relates to how we feel over time.

When she was a kid, Abadesi Osunsade used to take diversity for granted. Born in DC to a Filipina mother and a Nigerian father in the late 80's, she is a third-culture kid who has experienced many different countries in her formative years. Abadesi Osunsade, Head of Maker Outreach at Product Hunt: never take diversity for granted

Working on a side project? Eleanor McKenna, Designer at Google, on how she learned to stop worrying and launch a side project already.

More and more women have been foregoing traditional male-dominated workplaces to start their own businesses. Here are 7 Tips For Aspiring Female Entrepreneurs, According To A CEO.

The World's Top 50 Women In Tech. Women don't wait for the future. The 2018 Inaugural Top 50 Women In Technology lists identify three generations of forward-thinking technologists leading more than a dozen tech sectors across the globe.

These Black, Asian and Minority Ethnic (BAME) female founders have been chosen to pitch their business ideas at one of the UK's first incubator programme targeting ethnic minority-led startups – Female Founders Accelerator. Meet the female founders pitching at one of the UK's first BAME Incubator Programme.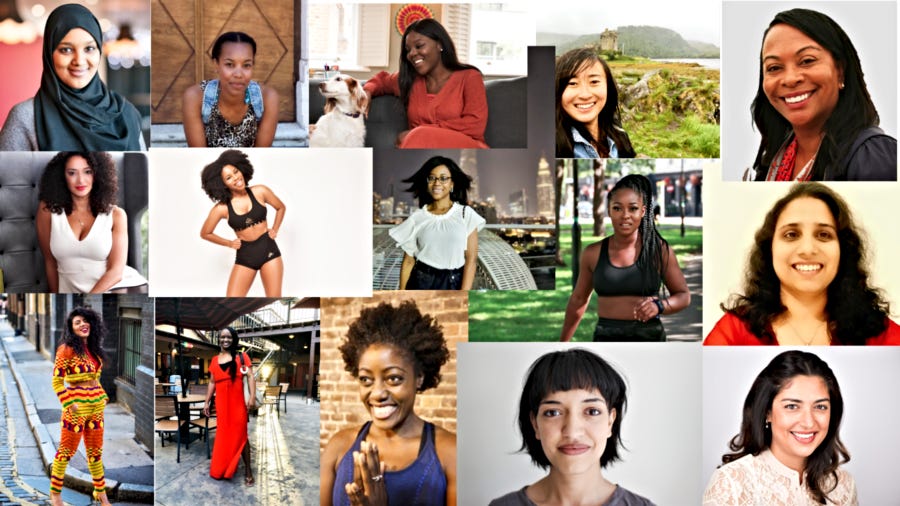 Research

Venture capital investors still view women as a riskier bet than men.
Illuminate Ventures surveyed more than 800 investors and entrepreneurs of the in the US about their views on the "success attributes" and "potential barriers" with regards to building up a venture-backed business. Overall, investor respondents saw women as being disadvantaged in most of the top success attributes, particularly in having "networks that provide access to advisers and capital". In the Illuminate survey, women were much more concerned about "having the right qualifications" than men.

New Report Reveals Investors Think Women and Minorities Get Plenty of Funding for Their Companies. A new report from Morgan Stanley unearths a new explanation for why those numbers are so low: Investors don't actually think there's a problem. The majority of investors believe women entrepreneurs, and entrepreneurs of color, are getting enough money already.

Startup founders think real progress on diversity is years away. A new survey conducted by venture firm First Round Capital suggests that many startup founders may have given up hope of achieving diversity in tech, with most doubting that gender or racial parity will be achieved anytime soon.
...And Elsewhere

Google Translate gets rid of some gender biases. With $15M, The Riveter plans to open 100 new female-focused co-working spaces. The woman who invented the word processor and online flight booking system has died. The Next Frontier For Career Growth, Advice From The First Woman To Lead An Ivy League University. Female-led films outperform counterparts at box office, new study says.
#BuiltbyWomen Europe
Loveshark is a London-based Augmented Reality studio founded by a former Product Manager from Blippar. They make social AR games (and a LOT of really bad photoshopping).

Leka is a French startup developing smart toys to help exceptional children live exceptional lives.

German startup U-LYB is developing made-to-measure underwear using a 3D-Scan with their app.

The German startup Wandelbots is a software company for robotic production, which utilises smart clothing as a way to control robots. The startup has just raised €6 million from Paua Ventures and EQT Ventures.

Barcelona-based emjoy is a sexual wellness platform focusing on female sexuality.
In case you missed it ...

Download the Diversity and Inclusion toolkit for entrepreneurs here.

Here are 536 women in the UK who could speak at your tech event.

Investor Insights
Operator Insights
Research
Access the full list of the top Femstreet resources here.
Partnership Opportunities
Whether you're a VC fund, accelerator or a founder, email me for collaboration inquiries. (Just hit send, it's already filled out!)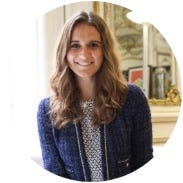 See you next Sunday for the Femstreet End of Year Special,
Sarah