Discover more from Femstreet
Femstreet is a media platform amplifying female voices, accelerating their success and creating a culture of empowerment - where women lead, shape, and fund the future.
Over 19,000 subscribers
Femstreet Issue No. 63 - Weekly Newsletter on Women in Tech, Entrepreneurship and Diversity in Venture Capital
Issue #63
Your Weekly Newsletter on Women in Tech, Entrepreneurship and Diversity in Venture Capital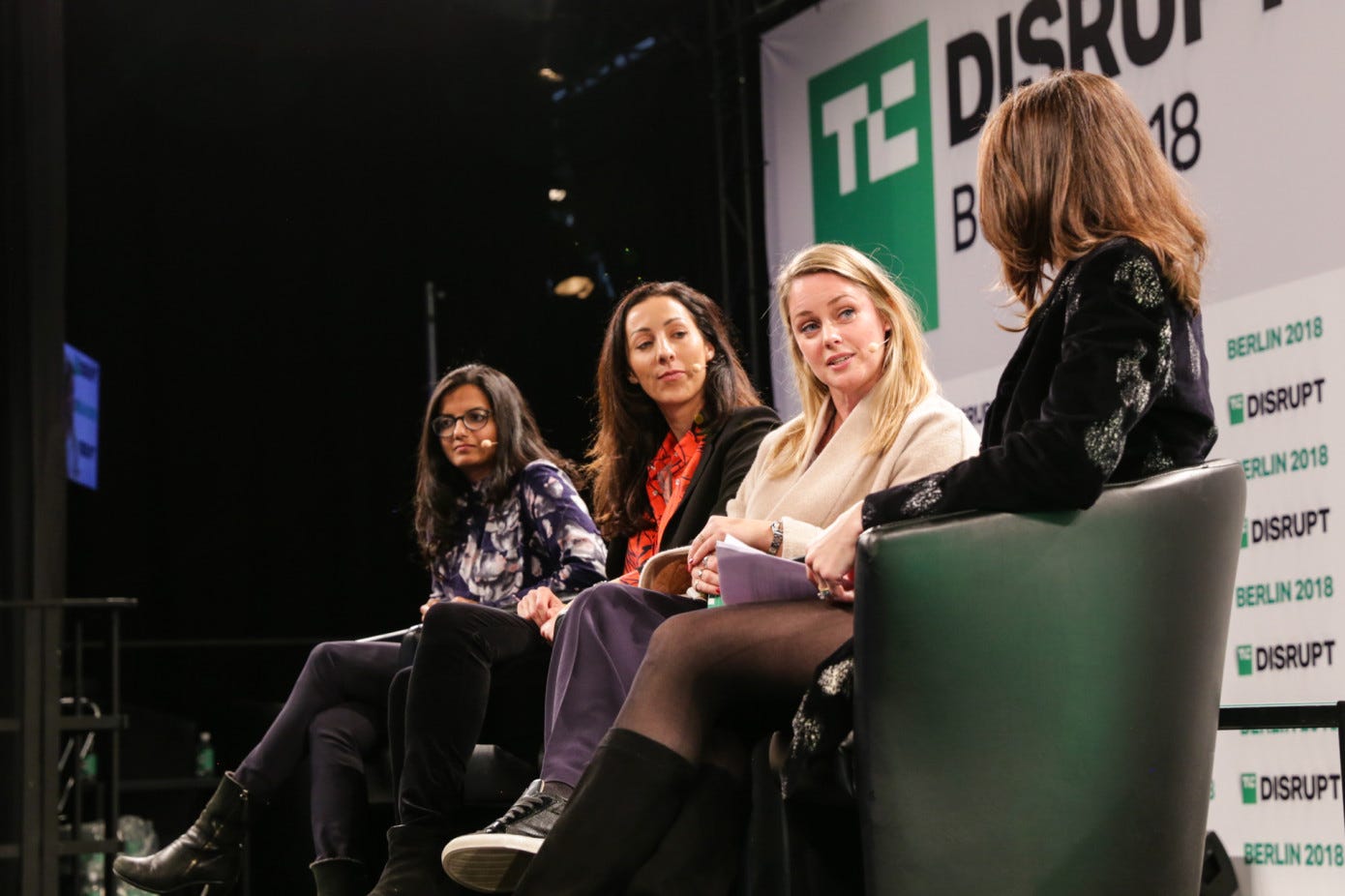 This is issue No. 63. The last issue had a 51% open rate and the top two articles were:

Are you attending Slush in Helsinki? I will be moderating a couple of Founder Studio Q&A sessions with fantastic women such as:
Rebecca Kaden, Partner at Union Square Ventures

Rebecca Lynn, Partner at Canvas Ventures

Tugce Bulut, Founder & CEO of Streetbees

Arlan Hamilton, Founder and Managing Director of Backstage Capital
You'll be able to catch the speakers right after their stage slots for a more interactive, close-up session moderated by me. You'll get a chance to hear more of the topics covered on the stages and ask your own questions as well. Join us!
Are you ready to close the gender gap? Want to ensure talented women (like you!) achieve well-deserved leadership roles in the boardroom and beyond? Join forces with our friends at Parity Partners, an organization founded in 2016 to elevate up-and-coming women. Their signature Parity Professional Program (P3) helps women hone the leadership skills they need to succeed through immersive training delivered by industry titans and best-selling authors, as well as providing the powerful professional network required to go the distance.
Friends of Parity are eligible for a $50 discount on annual membership, now through December 15th: use promo code PARTNER4PARITY. Apply for membership!
Insights

From the Investor

Atomico unveils Angel Programme to 'activate' the next generation of European investors. This week Atomico announced its Angel Programme, led by Atomico's newest Partner Sophia Bendz with support from Associate Will Dufton, to help activate a new generation of angel investors. Why is that important for the European tech ecosystem? "The program has a chance to create angel investors that might never have the personal wealth to start investing, and therefore to diversify the angel ecosystem with fresh ideas and new, otherwise untapped investor talent. That's because the program is targeting people who are not expected to have had a huge exit or even any exit at all."

Must read for all our consumer investor friends: Cayetana Hurtado, Investor at Balderton Capital, on The New Consumer Era.

7 Questions with Jess Lee, Partner at Sequoia and former co-founder and CEO of the social commerce website Polyvore.

Laura Deming, Founding Partner at The Longevity Fund on Why raising a first time fund is like raising a seed round, why we need new and different fund models & why longevity is the most rewarding place to invest. (podcast)

Laura Chau of Canaan Partners on why The Beauty Industry is Ready for a Makeover.

Nikita from NTT chatted with Tina Jiang of Contrary Capital and Cardinal Ventures about the startup ecosystem at Stanford, the future of commerce and building an investor mindset as a student. A Q&A with Contrary Capital and Cardinal Ventures' Tina Jiang.

You don't need a finance background or MBA to get a job in venture capital. Isabelle Phelps, Investing Associate at Lerer Hippeau, shares her insights on Paths into Venture Capital: How to land a job as a VC. If you are still not sure, do the Venture Capital Aptitude Test (VCAT).

Medha Agarwal of Redpoint Ventures believes there will be large companies built on new ownership models that adjust to this new reality and fill the large void in today's market. Home ownership as it stands today is not feasible for the average millennial nor is it aligned with their lifestyle: The next billion dollar company will reinvent home ownership for millennials.

Women Are Breaking Through the VC Glass Ceiling in China. The number of women in China's tech industry is growing quickly. Over half of the tech startups in China are founded by women and 17% of partners at Chinese investment firms are women. China might be a better place for women to do business.
From the Operator

Inspiring Fifty announces its 2018 list of UK women in tech role models. This list is a celebration of all the cool women in STEM you need to know.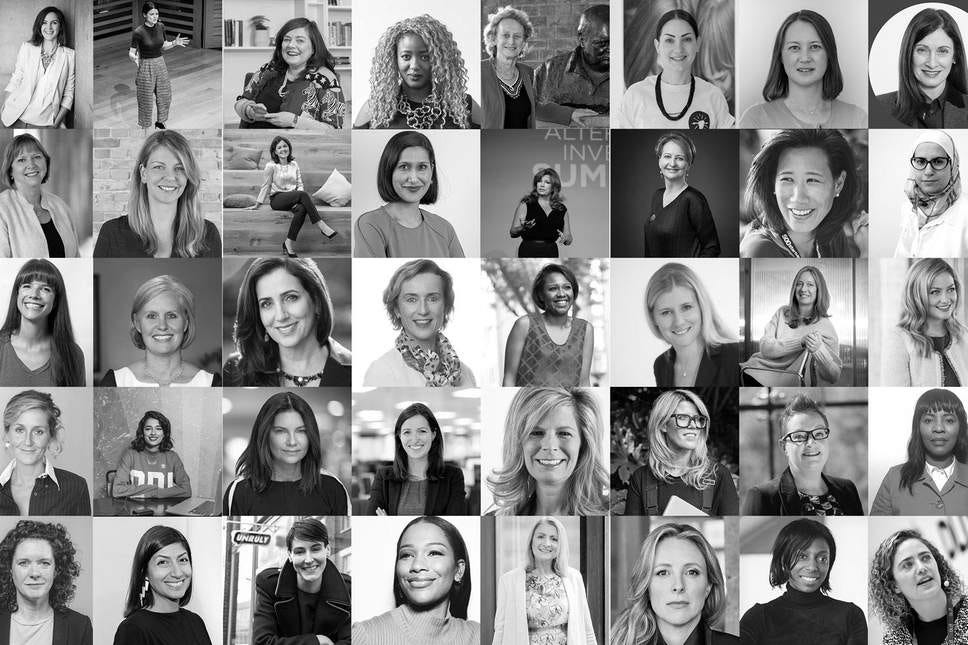 America's Top 50 Women in Tech. Forbes closes out the year with the Top 50 tech Moguls, Founders, Engineers, Innovators and Warriors in the world.

Mathilde Collin, Co-founder and CEO at Front shares the 9 most useful piece of advice she has received over the years.

Alison Eastaway, Head of Talent at Sqreen on how to hire three software engineers in one week. Step one: don't write click-bait blog posts like this one.

Software developer Charlie Gerard on Experimenting with brain-computer interfaces in JavaScript.

Abadesi Osunsade, Head of Maker Outreach at Product Hunt, talks to The Independent about Facebook's "black people problem: I've worked in tech for years – Facebook and similar companies really do have a 'black people problem'.

Apple launches app development program for female entrepreneurs. Apple is looking to better support female-identifying founders through its new Entrepreneur Camp, a technology lab focused on app development.

The ability to grab someone's attention is one of the most valuable skills for a startup founder. 5 Tech Founders On the first 30 seconds of a winning pitch.

So, you've been asked to moderate a panel discussion at an event. Great…you've snagged the runner-up position instead of being selected a full-on speaker. Time to just make a list of questions and stick to the script, right? Wrong. Bethany Crystal, General Manager at Union Square Ventures on The 5 Cardinal Rules of Moderating a Panel.

Manuela Bárcenas of Fellow App on The habit of one-on-ones: How often do great managers meet with their direct reports?

Intel's new diversity chief on hiring and retaining employees. Barbara Whye talks about the company's recipe for success.
...And Elsewhere

Berlin set to make International Women's Day a public holiday. In the wake of #MeToo, these women have taken their long-overdue seats in the corner offices vacated by men. Racial Bias and Gender Bias Examples in AI systems.The Sheryl Sandberg Bashing Explained. Pixar hires its second female feature director.
Research

HBCUvc is publishing a list of rising Black, Latinx, and Afro-Latinx leaders in venture capital. Please use this form to self nominate and share more about your work in venture capital.

A Study of West Point Shows How Women Help Each Other Advance.
#BuiltbyWomen

Check out the Women Make Podcast on Product Hunt.

The German online art funding platform ARTPIQ is working to disrupt the art market. Since its launch in March 2017, the start-up has already raised a six figure angel funding to connect promising talents with collectors.

The Norwegian startup Mito.ai is transforming unstructured data into business- and market insights.

Helsinki-based Contract Mill is a document automation platform for lawyers who love their clients.

Technology Will Save Us is a London-Based technology startup that offers DIY gadget kits, activities, and online resources for children.
📆 Events

- December 4th in London: The Future Is Female: In Conversation With Five Beauty Founders

- December 4th in Dublin: Fairer Funding Now: How Do We Make Funding More Diverse?

- December 4th in London: Money & Mindfulness: The Female Only Workshop Night

- December 5th in Stockholm: Being a woman in the dev team - a panel discussion by D-tjejer

- December 6th in London: Learn with Leika - 1:1 mentoring for female engineers

- December 6th in London: She Means Business: Female founder meet-up in Kings Cross
In case you missed it ...

Here are 536 women in the UK who could speak at your tech event.

Investor Insights
Operator Insights
Research
Access the full list of the top Femstreet resources here.
Partnership Opportunities
Whether you're a VC fund, accelerator or a founder, email me for collaboration inquiries. (Just hit send, it's already filled out!)

Femstreet 2.0
How can we make Femstreet a better experience? What would you like us to improve or see next? Submit your idea here.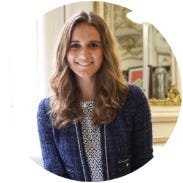 Are you attending Slush?
I would love to meet you in Helsinki. Send me a note!
Sarah