Discover more from Femstreet
Femstreet is a media platform amplifying female voices, accelerating their success and creating a culture of empowerment - where women lead, shape, and fund the future.
Over 19,000 subscribers
Femstreet Issue No. 62 - Weekly Newsletter on Women in Tech, Entrepreneurship and Diversity in Venture Capital

Issue #62
Your Weekly Newsletter on Women in Tech, Entrepreneurship and Diversity in Venture Capital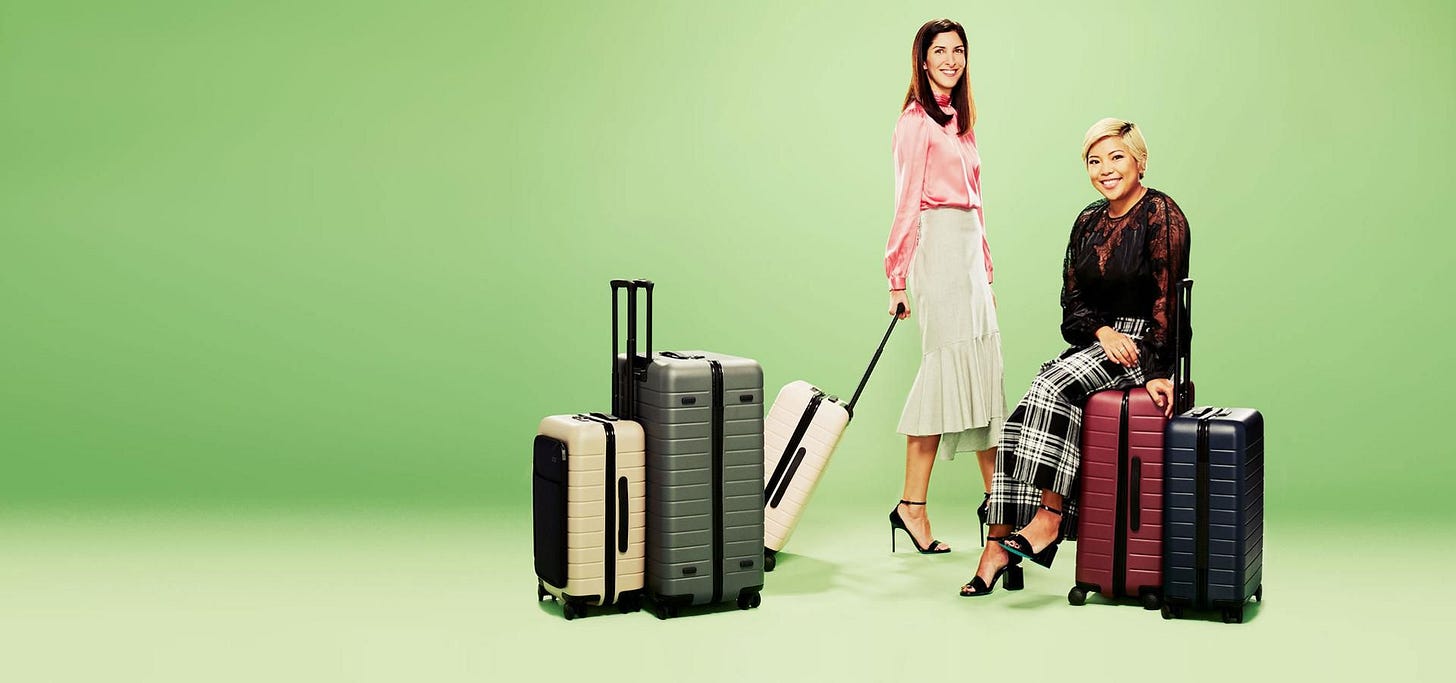 I hope everyone in the US had a great Thanksgiving weekend. When you are reading this, you have opened the email without an eye-catching subject line. I am thankful for all of you joining the weekly Femstreet party. This is issue No. 62. The last issue had a 55% open rate, each of you clicked on 3 articles on average (wild times here at Femstreet) and the top three articles were:
Big thanks to Femstreet readers Grace Clarke, Head of Content at Derris in NYC and Innovation Product Manager Andy Rosic for offering support to the team at Extrawordinary after asking for help in the Femstreet Boost section. I hope that more of you will leverage the power of the Femstreet community in the future.
This issue has been supported by Backed VC, a community-driven seed stage VC fund, based in London. Find more at: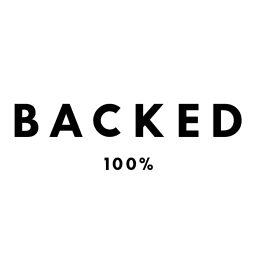 Insights

From the Investor

VC, the most modern industry in the world? At Creandum only 10% of the investment team is female. Sanna Westman, Investment Manager at Creandum, on Easy ways to make change start today and what you can do as man, without the need for certain events, infrastructure or help from others.

As part of her ongoing quest to watch every episode of Star Trek: The Next Generation and pull one startup, entrepreneurship, tech, or investing lesson from each, Sarah A. Downey, Principal at Accomplice shares the Lesson: Bring on a good COO to complement the CEO early on.

Camille Kriebitzsch, Principal at Eutopia VC in Paris shares her way into VC.

Emilie Spire, Investor at Felix Capital on how, for millennials, the relationship to home ownership has evolved and is creating opportunities for new models to emerge.

Francesca Warner is co-founder of Diversity VC, a non-profit group that aims to address the lack of diversity in the venture capital industry. She is also an adviser to Seraphim Capital, which invests in space technology. Investing through the AngelList platform, Warner, 29, has backed Predina, a safety system for autonomous vehicles, and Motley London, an online jewellery company - A Q&A with angel investor Francesca Warner.

Why invest in diversity: The founder of Backstage Capital put her career on hold to pursue something she believed in: investing in tech. Or rather, investing in the untapped potential in tech: minorities with badass ideas. Here are some of the truth bombs that Arlan Hamilton dropped at C2 Montréal 2018.

Julia Morrongiello, Investor at Point Nine Capital, has mapped out the European B2B Marketplace Landscape with almost 100 companies.

Last week, tech entrepreneurs from Allplants, ADAY, Bloom & Wild and consumer brand investors came together in London. You couldn't make it? Deepka Rana, Investor at Sunstone VC, shared the key takeaways from the event in Brands and Bagels: 10 Things We Learned at Our First Consumer Tech Brands Event.
From the Operator

I am a big fan of Away suitcases and have been traveling around the world with my navy carry-on bag for two years. I love it so much that I named it Sky! This year the privately held firm is on target to do $150 million in revenue. Away turned profitable in 2017, a year after it launched its first product. How did Rubio and Korey pull that off while offering low prices? Find out here How Two Young Entrepreneurs Used Relentless Online Marketing To Build Away Into A $700M Luggage Brand.

Could A Head Of Talent Be Your Secret Weapon? Keji Mustapha, Head of Founder Network at Connect Ventures on Things to note if and when you're considering adding this function to your team.

Stephanie Frackowiak who is part of the Entrepreneur First (EF) Paris cohort, based out of Station F, on Finding a co-founder with EF.

Productivity hacks: Forget Trying to Craft a 'Genius' Daily Routine. Do It Like Billionaire Sara Blakely and Worry More About Your Weekly Routine. If your routine looks the same every day of the week, you're probably doing something wrong. Find out why Sara Blakely (and other super achievers) love batching their days.

Roshni Goyate is the co-founder of The Other Box and just emerge from her cocoon of new-mum-hood. She intends to write more on pregnancy, motherhood, relationships (not just romantic ones), identity, entrepreneurship and the ways all those things intersect. One year ago, she found out that she was pregnant and it was unplanned. She was in the middle of studying a Masters, bootstrapping a startup alongside her day-job as a freelance copywriter. Read more in The secret life of an unplanned pregnancy.

On female founders and maternity leave: How do female business owners create and actually follow a maternity leave - especially in the early stages of their business?

Why IT diversity is a smart business decision. Sagewise CEO Amy Wan explains why it's so hard for women founders to get their companies funded.

Actresses Gabrielle Union and Gina Rodriguez came together to speak about how as women of color they were consistently underpaid and undervalued by industry heavyweights. So here is A 16 Point Guide On How To Get Paid Your Worth As A Person Of Colour.

Meet London's 25 under 25 up and coming tech stars.
...And Elsewhere

Girlboss Is Launching a LinkedIn-Like Platform That's Exclusively for Women. How Sheryl Sandberg Lost Her Feminist Street Cred. Google partners with MotherCoders to bring tech training to moms in New York City. Autodesk agrees to buy PlanGrid for $875 million. 18 months ago, Tracy Young of PlanGrid published How I became a female CEO in construction. Eventbrite adds two more women to its C-suite. 24-year-old NYSE equity trader Lauren Simmons' career inspired a film.
Research

The face of female entrepreneurship is becoming a lot less white. Nearly 63 percent of women financed their businesses from their own savings, according to the 2018 State of Women and Entrepreneurship survey of 279 women. Compare that to versus 43 percent of surveyed Inc. 5000 CEOs. While the number of white women-owned businesses grew 40 percent from 1997 to 2016, those owned by black and Hispanic women showed much higher growth rates at 518 percent and 452 percent, respectively, according to the analyzed data. Find out why Minority Women Now Control Nearly Half of All Women-Run Businesses

Female retention in engineering remains a persistent problem. HBR on The Subtle Stressors Making Women Want to Leave Engineering
#BuiltbyWomen Europe

The Icelandic SaaS startup GRID empowers people to turn any spreadsheet into a beautiful web report, dashboard or interactive application. GRID just closed a $1M angel round.

Feedr is a two-year-old, UK-based startup that delivers healthy meals to offices. Feedr just raised £1.5M from Episode 1 Ventures and Founders Factory.

The Austrian but Berlin-based startup Zizoo - a startup which self describes as booking.com for boats - operates as a boat holiday platform that offers over 21000 boats across 500 destinations worldwide. Zizoo just raised a €6.5 million Series A to help more millennials find holiday yachts to mess about taking selfies in.
📆 Events
Elizabeth Galbut from SoGal Ventures runs a free monthly Zoom webinar for people interested in working in venture capital. You can sign up for a slot by using her Calendly link.

Are you a retail tech startup? John Lewis & Partners are seeking innovative step-change ideas to deliver more inspirational, immersive and personalised in-store shopping experiences. Apply for the JLAB Experiential Retail Innovation Programme. Deadline Sunday 2nd December!

- November 26th in London: London 2018 Tech Inclusion

- November 28th in Berlin: The Marketplace Conference 2018, Speedinvest and Point Nine are LOOKING FOR MORE ROCKSTAR FEMALE SPEAKERS!

- November 29th in Berlin: SheInnovates Workshops by SAP & Startup Guide

- November 29th in London: Future Females London Presents RESILIENCE: How to Overcome Adversity & Bounce Back

- December 4th in Dublin: Fairer Funding Now: How Do We Make Funding More Diverse?

- December 4th in London: Money & Mindfulness: The Female Only Workshop Night

- December 6th in London: Learn with Leika - 1:1 mentoring for female engineers
In case you missed it ...

Here are 536 women in the UK who could speak at your tech event.

Investor Insights
Operator Insights
Research
Partnership Opportunities
Whether you're a VC fund, accelerator or a founder, email me for collaboration inquiries. (Just hit send, it's already filled out!)

Femstreet 2.0
How can we make Femstreet a better experience? What would you like us to improve or see next? Submit your idea here.

Femstreet Boost 🚀
Do you need help with company building, hiring and want to speak to a fellow VC, operator or founder? Femstreet can feature your request in the newsletter and people in the community can reach out to you directly. Do you need any boost? Fill out this form here!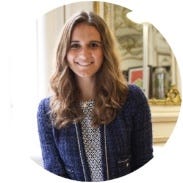 Comments, questions, tips? Send me a note!
Until next Sunday,
Sarah