Discover more from Femstreet
Femstreet is a media platform amplifying female voices, accelerating their success and creating a culture of empowerment - where women lead, shape, and fund the future.
Over 19,000 subscribers
Femstreet Issue No. 61 - Weekly Newsletter on Women in Tech, Entrepreneurship and Diversity in Venture Capital

Issue #61
Your Weekly Newsletter on Women in Tech, Entrepreneurship and Diversity in Venture Capital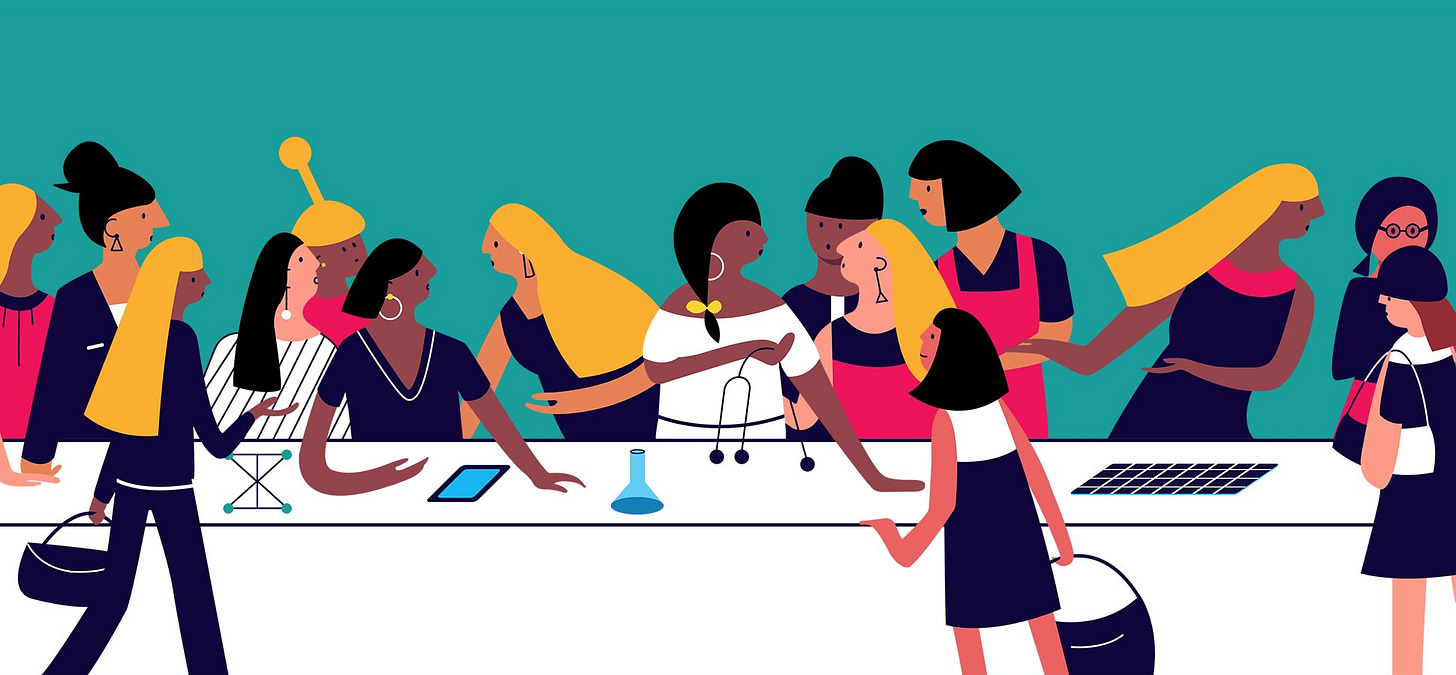 This is issue No. 61. The last issue had a 49% open rate and the top two articles were:
Insights

From the Investor
How can you as VCs early in our careers work smarter to gain exposure and expertise on boards…short of waiting 30 years? Jessica Lin, Co-founder and GP at Work-Bench, on Growth Hacking Board Experience as a VC.

There's been a lot of confusion in the ecosystem about what Seed and Series A means today — both in Europe and in the US. LocalGlobe VC put aside their preconceived ideas and alongside Atomico and Dealroom decided to look at the data to answer the key questions founders have. Suzanne Ashman, Investor at LocalGlobe on why Seed has come of age.
One-year-old Bracket Capital is already an investor in Lyft, Bird, Airbnb and Coinbase. Bracket is led by Yalda Aoukar and Jihan Bowes-Little, co-founders and managing directors based in Doha, Qatar and Los Angeles, respectively. The two relative unknowns, in venture at least, have had successful careers at private equity groups and hedge funds, recently opting to steer their careers in different directions.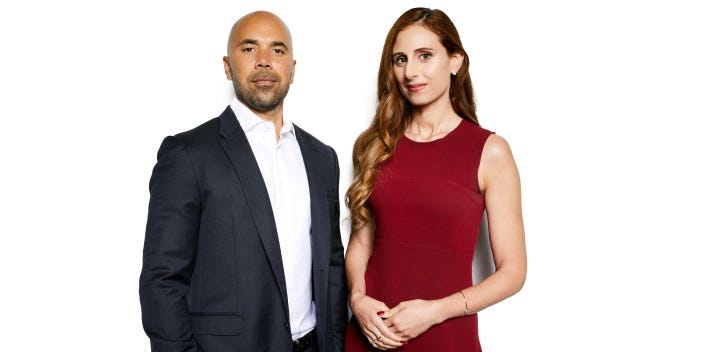 Just in case you missed it...These are the Forbes 30 Under 30 in the category Venture Capital in the US.

Nikita from NTT published two golden Q&A's with fantastic women in venture, Seedcamp's Natasha Lytton and Pelion Venture Partners' Holly Preslar.
For some female investors, meeting with male founders can mean weathering unwanted advances or pointed questions about their role and experience. Wait, is this a date? Horror stories from female investors working with a male founder.

Kara Nortman, Partner at Upfront Ventures, on the Future of Work, and the Future of Workers. Kara joined Ben Perreau from SYPartners on the Leading Into the Unknown podcast to discuss the importance of founder - funder chemistry, elevating the humanity in VC, and supporting diversity in tech.

Microsoft names finalists in its $4M Female Founders Competition. M12, along with EQT Ventures and SVB Financial Group, launched the Female Founders Competition in July, which will award two women-led companies $2 million each in funding. These are the two winners among 10 finalists that get access to tech resources and mentoring.

Why Serena Williams Wants To Invest In Female-Run Start-Ups. Williams, who's invested in nearly 30 different companies so far, also said that she's aware that the rate of investment in women of color's companies is significantly smaller than even that 2 percent. The mother of one said she's determined to change that statistic.

Melinda Gates: What #MeToo Meant For Venture Capitalists

Looking for a job in VC? Our friends at Project A's investment team in Berlin are hiring from entry-level to partnership.
From the Operator

Whoop Whoop, since November 19th is WOMEN'S ENTREPRENEURSHIP DAY, Femstreet added some extra pieces of content from women entrepreneurs and features more female-founded startups than usual.

How smiling and starting all over can save a company from falling. 5 years later: Touchland. The errors, learnings and secrets of a company that went from a very strong start, to being on the edge, and to finally crazy ramp-up.

On a maternity leave as a startup founder - The journey of refocusing life. Yana Vlatchkova, Founder of Swipes, shares her story from a founder to a full-time mom for one year. To make space for both dreams — life as a founder and life as a parent, Yana had to resolve a few problems and to find the solutions fast, as they were expecting a baby boy in 8 months.

Why female founders need to be part of a business community. Nicola Mendelsohn, Facebook's vice president for Europe, the Middle Eastand Africa, on why she believes women are sometimes being held back by who they know — or don't know.

Who is your favourite female founder in enterprise software? Meet Jennifer Tejada, the secret weapon of one of Silicon Valley's fastest-growing enterprise software startups. PagerDuty is now a so-called unicorn, after raising $90 million in September that brought its valuation to $1.3 billion. Another reason you're likely to start hearing more about PagerDuty is its CEO of three years, Jennifer Tejada, who is rare in the world of enterprise startups because of her gender but whose marketing background makes her even more of an anomaly — and an asset.

5 questions to ask before quitting your job to start a company. Many people fantasize about quitting their office jobs to start their own venture.

Three Female Entrepreneurs Share Some Real Talk on Starting Your Own Business.

How To Do Smarter Estimations: Estimations are especially important when it comes to running a viable business, in particular when you're a tech company developing one or more software products. The success of your tech business depends on it.

"Just strap in, hold on, and go for it." A day in the life of startup founder Laura Lambert, founder of London-based independent jewelry brand Fenton & Co.

Preethi Kasireddy, Co-founder, CEO and Blockchain Engineer of TrueStory, shares a fantastic explainer on distributed consensus in Let's take a crack at understanding distributed "consensus".

The Key To A Killer Elevator Pitch Is Not Pitching. If your startup were a person, does your elevator pitch adequately capture his/her personality? The key to an enticing elevator pitch is to borrow the same method we use to introduce our friends.​
...And Elsewhere

A reading list for men who care about feminism. The Wing swoops into women's history with a new podcast: No Man's Land. Women who wear plus sizes spend 20 cents on the dollar to what women who wear straight sizes spend on clothing. Dia&Co Raises $40 Million for Plus-Size Fashion. The Significance of Michelle Obama's Fertility Story.
Research

A bot now tells Financial Times reporters if they're only quoting men. The Financial Times is automatically warning its journalists if their articles quote too many men, in an attempt to force writers to look for expert women to include in their pieces.

It has been a year since the #MeToo movement went viral. But how do I make my CEO pay attention to this issue? How do I convince my CEO that we need to invest sufficient resources in preventing harassment? Convincing CEOs to Make Harassment Prevention a Priority.

The Body Series: How Technology Is Transforming Women's Healthcare. Femstreet is obsessed with the category of fertility. From "digital" birth control to a wearable breast pump, the women's health market is gearing up to see an unprecedented wave of innovation. Y Combinator leads with 15 investments in women's health startups over the last 5 years. CB Insights explored the current landscape and what technologies are taking off.

"Oh, honey, your numbers look great. Who did them for you?" Unfortunately, it is still that bad in 2018...Read more in the exclusive Women Entrepreneurship Report: Hundreds of Female Founders Speak Out on Ambition, Politics, and #MeToo. To fully understand the female entrepreneurial experience in 2018, Inc. and Fast Company, asked women who have started all kinds of companies just how they do it.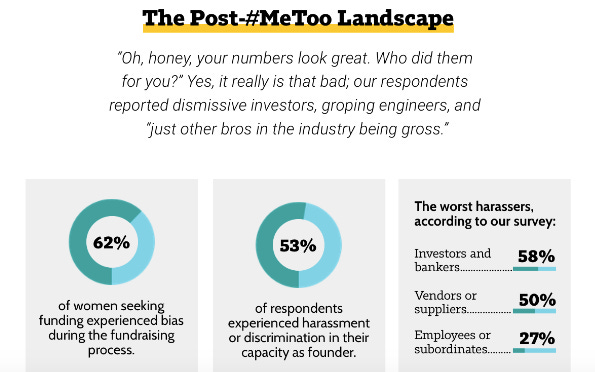 #BuiltbyWomen Europe

London-based retail tech SaaS platform Mercaux has closed a £3.5m Series A funding round led by European VC fund Nauta Capital. As Nauta Capital announces its investment, they discuss what attracted them to the company and the evolution of the retail industry.

London-based Raremark is a free online service in rare disease, which makes scientific and medical knowledge accessible and understandable for patients and carers.

Warsaw-based Ulala Chef is a marketplace where clients meet professional chefs to throw private dinner parties at home.

Hamburg-based Enyway is an energy marketplace where green energy producers sell directly to consumers.

London-based Scoro is developing a comprehensive work management solution for professional and creative services.

Have you heard about cell-based meat? Companies like Memphis Meats (US) and Meatable (NL) are making meat from stem cells. The female-founded and London-based HigherSteaks is about providing you with that juicy, tender and delicious meat you love but without harming our health, planet and animals.

Tired of boring high street jewellery? Motley London is a new e-commerce jewellery brand with an innovative model, collaborating with top fine jewellery designers and cutting out the middleman to offer striking original designs at an affordable price. And this festive season, because Motley London have just launched, they're offering a 10% discount with the code CHRISTMAS10.
📆 Events
Elizabeth Galbut from SoGal Ventures runs a free monthly Zoom webinar for people interested in working in venture capital. You can sign up for a slot by using her Calendly link.

- November 19th in London: Women's Entrepreneurship Day - Cocktails and Carbs at Wayra UK

- November 20th in London: The Female Financial Dialogue #Finimized

- November 22nd in London: Women in AI, WaiTALK AI & Healthcare

- November 26th in London: London 2018 Tech Inclusion

- November 28th in Berlin: The Marketplace Conference 2018, Speedinvest and Point Nine are LOOKING FOR MORE ROCKSTAR FEMALE SPEAKERS!

- December 4th in London: Money & Mindfulness: The Female Only Workshop Night

- December 6th in London: Learn with Leika - 1:1 mentoring for female engineers
In case you missed it ...

Here are 536 women in the UK who could speak at your tech event.

Investor Insights
Operator Insights

Research
Partnership Opportunities
Whether you're a VC fund, accelerator or a founder, email me for collaboration inquiries. (Just hit send, it's already filled out!)

Femstreet 2.0
How can we make Femstreet a better experience? What would you like us to improve or see next? Submit your idea here.

Femstreet Boost 🚀
Do you need help with company building, hiring and want to speak to a fellow VC, operator or founder? Femstreet can feature your request in the newsletter and people in the community can reach out to you directly. Do you need any boost? Fill out this form here!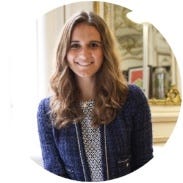 Comments, questions, tips? Send me a note!
Until next Sunday,
Sarah