Discover more from Femstreet
Femstreet is a media platform amplifying female voices, accelerating their success and creating a culture of empowerment - where women lead, shape, and fund the future.
Over 19,000 subscribers
Femstreet Issue No. 60 - Weekly Newsletter on Women in Tech, Entrepreneurship and Diversity in Venture Capital

Issue #60
Your Weekly Newsletter on Women in Tech, Entrepreneurship and Diversity in Venture Capital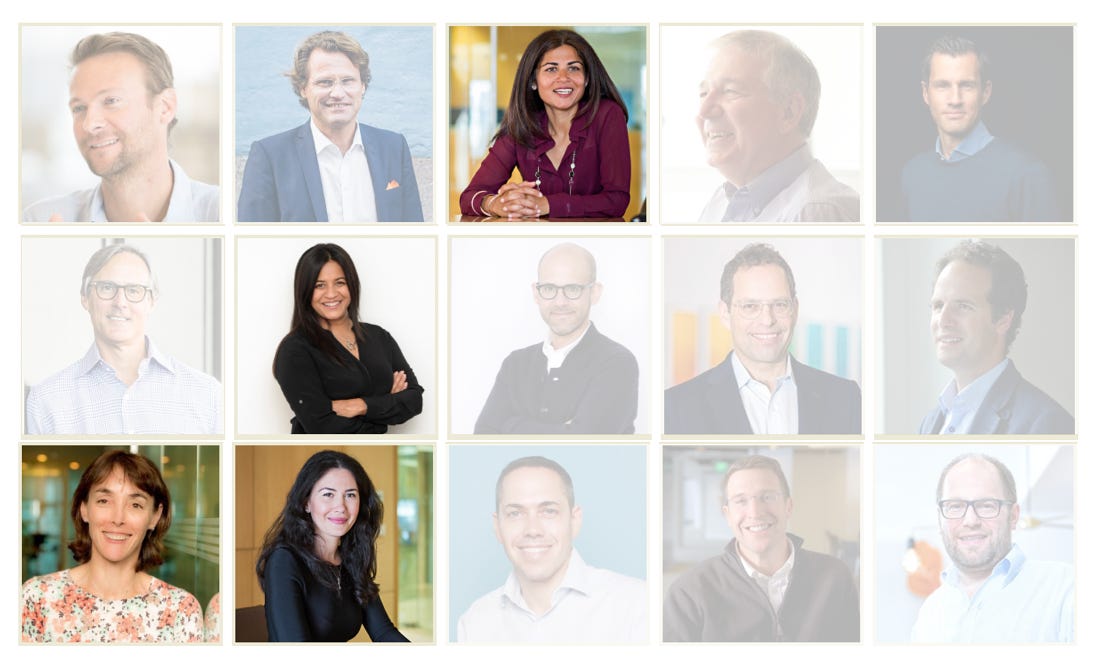 This is issue No. 60. The last issue had a 54% open rate (whoop whoop) and the top two articles were:
Femstreet Boost 🚀

Exstrawordinary, a Santa Barbara-based company that is producing straws made of pasta as a plastic straw alternative, is looking for help with online growth hacking. They are getting incredible feedback on their products and branding and they have many brick and mortar store orders - just not enough web traffic on a bootstrap budget. Can you help?

The proptech startup RESI, UK's first online architect, is looking for a COO - read the job description here. If you are interested or know anyone in your network, please reach out to Co-founder and CEO Alexandra.
Insights

From the Investor

81% of VC firms don't have a single black investor — BLCK VC wants to change that
BLCK VC, a new organization founded by Storm Ventures associate Frederik Groce and NEA associate Sydney Sykes meant to connect, engage and advance black venture capitalists, is ready for a new era in the industry. Their mission: Turn 200 black investors into 400 black investors by 2024.

Last week, the inaugural AllRaise.org Summit took place at the St. Regis in San Francisco. 400 women in venture capital traveled near and far to be part of this invite-only event. Lolita Taub of Backstage Capital shares what happens when Brown, Black, and White VCs Walk into a Conference.

Mary Meeker is said to be raising up to $1.25 billion for her new growth fund.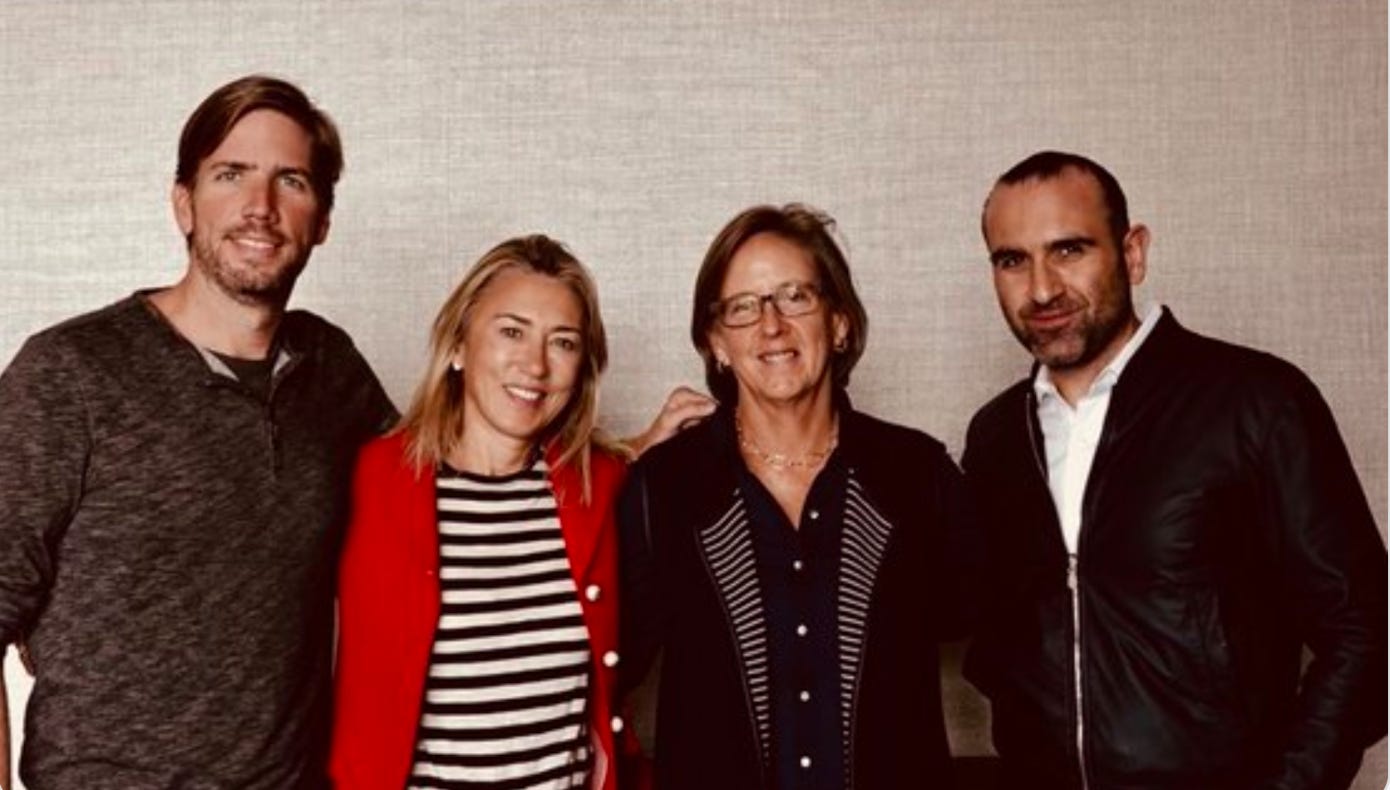 Nikita of NTT published a Q&A with Femstreet friend Zoe Chambers, investor at Octopus Ventures in London. From corporate law to VC, Zoe and Nikita talked about the future of intelligent robotics and how Octopus adds value beyond capital with its global network.

Can't get enough? Here are six rising stars in (US) venture - find out how to effectively connect with them.

Lisa Marrone, Investor at August Capital lets you behind the scenes into how investors think about your marketplace business in The Best Marketplaces Solve Real Problems for Real People.

Your startup has customers? Turns out, that's not enough. Parul Singh, Investor at Founder Collective on Mastering Growth Economics: What $100M Startups Do Differently.

"Curiosity, confidence, and hustle have been cornerstones of my career." In an industry full of men, leading VC Megan Quinn is changing the face of investing.

Meanwhile in Europe...

Atomico promotes Sophia Bendz to Partner where she'll focus on Nordic investments.
"I was hired when I was 8 months pregnant, so kudos to Niklas for betting on someone who was pregnant." The former Spotify Global Director of Marketing (and Spotify employee no.9) is being unveiled as the newest Partner at venture capital firm Atomico. For the last two and a half years, she's been Executive-in-Residence at the London-based venture capital firm co-founded by Skype founder Niklas Zennström, helping portfolio companies with marketing strategy and recruitment.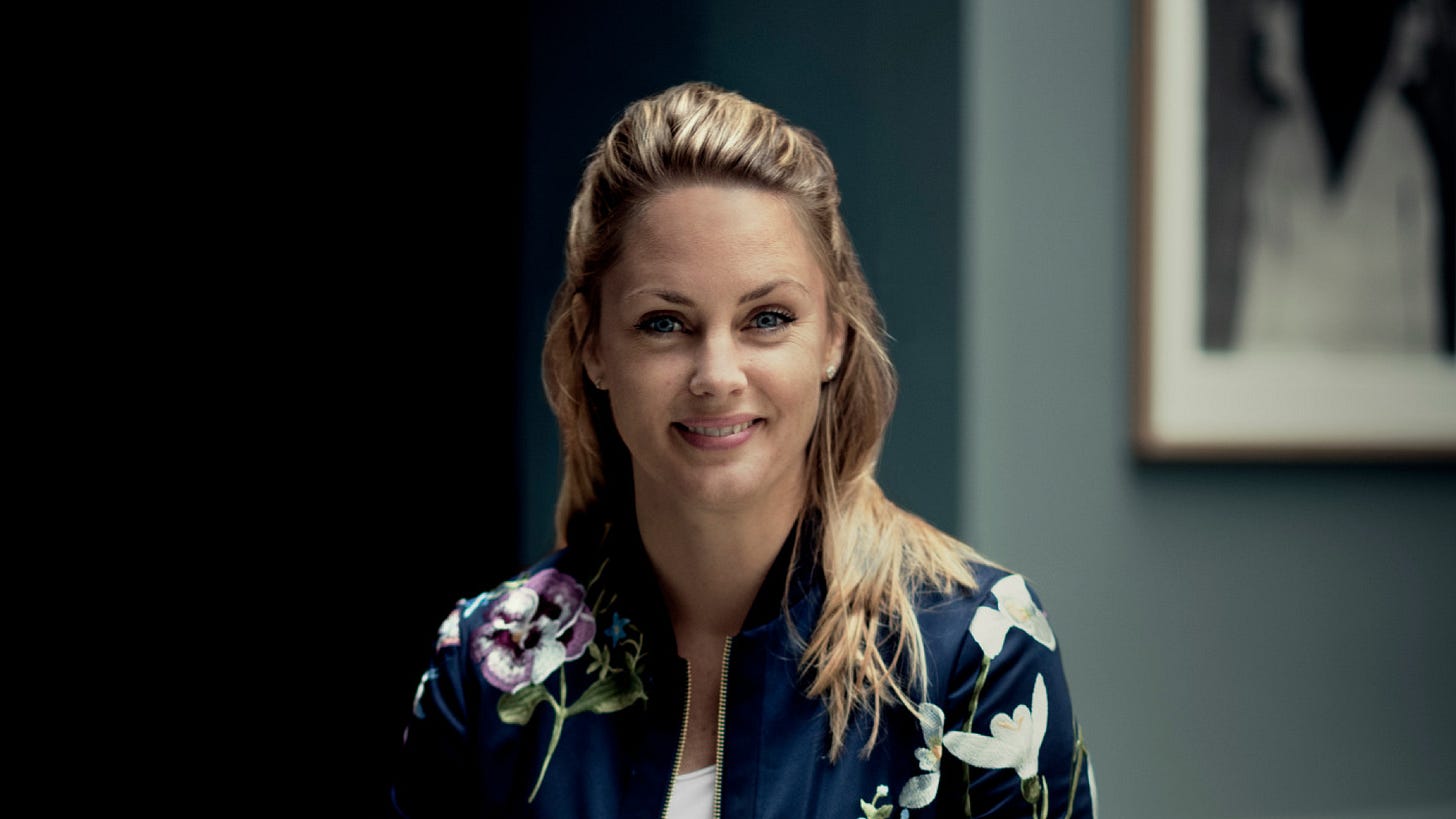 Kudos to Atomico...less than 20% of the Midas List Europe are women: Meet The Best VC Investors In European Tech For 2018

Inclusion Transparency And Diversity Is Not A Google-Only Problem!
The FiftyFiftyPledge gives tools encouraging women to become VC's, they are building a community creating activities reflecting the pledge. Suki Fuller, founding ambassador and co-lead of FiftyFiftyPledge with Chris Tottman from Notion Capital in London, provides tools to women that enable them to become VCs. Fuller lives by the 3 A's (Awareness Advocacy Action) and she explained how every individual can use the tool to initiate change within their organization.

AND this week our favourite piece and must-read published by a male investor is from Christoph Janz of Point Nine in Berlin - Founders: Please don't allow anyone to screw your early backers.
From the Operator

Culture &Tech: Emily Manges, Department Assistant at MoMa on why VCs and Galleries are not so different after all.

What challenges did female entrepreneurs face this year and what did they do to emerge victorious on the other side? 5 Female Entrepreneurs Reveal How They Triumphed Over 2018's Business Challenges

Spotify's Mia Nygren on Streaming's Fastest-Growing Market: Latin America
The Spanish-speaking Swede shares her thoughts on podcasts, equal pay and wooing users without credit cards.

3 Women Who Never Thought They'd Work In Tech Reveal How They Switched Careers. Bustle spoke to three women who decided to head back to school and work toward a major career change, all for numerous reasons.

Charly Lester, Co-Founder Of Lumen, Wants To Get Your Mum Off Tinder
Charly Lester is the Co-Founder and CMO of Lumen, the first app-only dating platform for over 50s. Fresh from raising £3.5m from Andrey Andreev, the Founder of Badoo, Charly shares her story and motivation to make 50 the new 30.

Katica Roy, CEO of Pipeline Equity on What's the Cost of Bias in the Startup World?

How well do you know your customers? Jaleh Bisharat, Co-founder and CEO at NakedPoppy, a clean beauty startup published Your Customer Is Not a Statistic. Here's Why You Need to Get to Know Her Personally — and a Surprisingly Simple Way to Do So.

Mona Zhang, founder of Bra Theory (100% custom-made, algorithmically-informed bras), shares per experience from a VC networking event in He shared his sexual preferences with me at a networking event. This was my response.

Abadesi Osunsade, Head of Maker Outreach at Product Hunt, shares how tech rules our world but we need to hold it accountable when it comes to diversity. (Video)

Microsoft wants to use tech to empower everyone and CAO Jenny Lay-Flurrie is making it happen. 'We're at the tip of the iceberg for what's possible with tech'

"Working in STEM doesn't have to look like a NASA engineer – it can be using mathematics to understand economics or it can be to use biology to discover a cure for cancer or it can be becoming a YouTube star talking about the next new cool tech." This Latina NASA Engineer Shares How Community Helps When Pursuing A STEM Career.
...And Elsewhere

Meet Tesla's New Chairman, Who Has to Oversee Elon Musk. Appointing a CFO to chair(wo)man of the board says a lot of about where Tesla feels there is need for a steadying hand. Making history: 17 African-American women elected to judgeships in Harris County. Google has updated its sexual misconduct policy after more than 20,000 employees and contractors participated in a walkout last week over the company's previous handling of sexual harassment claims.
Research

Female founders have brought in just 2.2% of US VC this year (yes, again)
U.S. female-founded startups have raised just 2.2 percent of venture capital investment in 2018. That statistic may sound familiar; it's the exact same portion of capital startups founded by a solo female founder or an all-female team secured last year, too, according to PitchBook.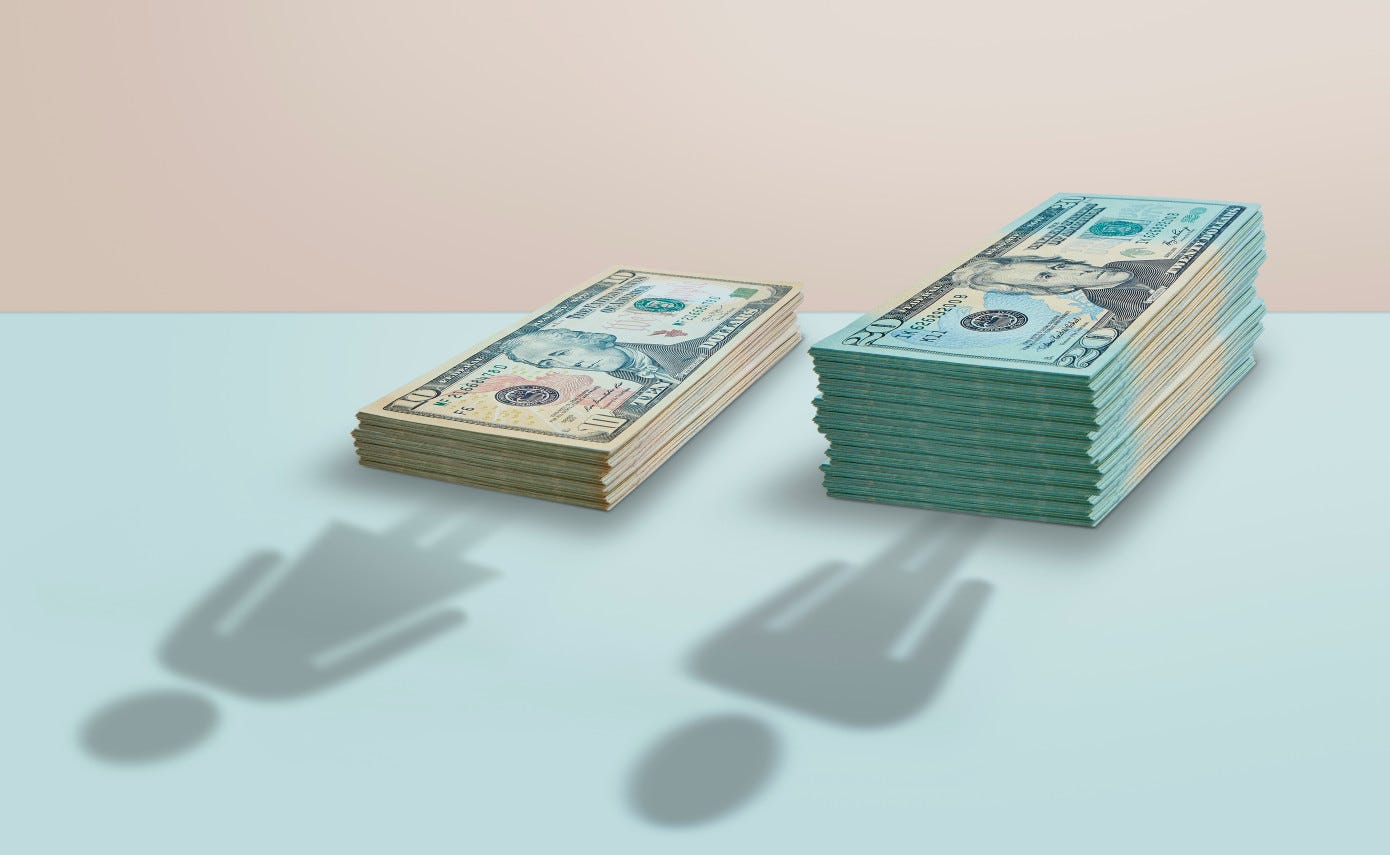 A survey showed that the No. 1 reason why women leave tech jobs is the lack of career growth. Job recruiting site Indeed finds career stagnation drives women out of tech jobs.

Why the Widest Pay Gap Persists in the Best-Paying Fields. A recent American Association of University Women (AAUW) analysis of U.S. Census data found that women physicians and surgeons are compensated only 71 cents for every dollar paid to their male counterparts—a 29% gap, and 9 cents behind the 80 cents on the dollar women are paid overall.
#BuiltbyWomen Europe

Berlin-based BOOST Thyroid is developing an AI-based solution helping people with autoimmune diseases prevent long-term health complications and ensure healthier ageing.

London-based Kukua is an edtech and media company, building the first pan-African edutainment franchise tackling child illiteracy. Kukua just raised a $2.5m Seed round and Camilla Mazzolini of Firstminute Capital shares why they invested in Kukua and its all female Italian/Kenyan team.

Aime is a new skincare brand founded by the French entrepreneur Mathilde Lacombe, a mom of 3 and former Brand Director of Birchbox.

The Swedish startup Dynamic Code develops safe at-home DNA-tests. Dynamic Code just raised fresh capital from BackingMinds, a Swedish VC fund supporting underinvested founders, to expand to Europe.
📆 Events
Elizabeth Galbut from SoGal Ventures runs a free monthly Zoom webinar for people interested in working in venture capital. You can sign up for a slot by using her Calendly link

- November 12th in Berlin: Global Digital Women Afterwork

- November 12th online: Advocating for Women in Leadership by Ellevate

- November 14th in London: Consumer Brands: A Discussion with Tech Entrepreneurs and Investors Femstreet will be there!

- November 14th in London: Blooms Masterclass: GDPR Refresher

- November 22nd in London: Women in AI, WaiTALK AI & Healthcare

- November 28th in Berlin: The Marketplace Conference 2018, Speedinvest and Point Nine are LOOKING FOR MORE ROCKSTAR FEMALE SPEAKERS!

- December 4th in London: Money & Mindfulness: The Female Only Workshop Night
In case you missed it ...

Here are 536 women in the UK who could speak at your tech event.

Investor Insights
Operator Insights

Research
Partnership Opportunities
Whether you're a VC fund, accelerator or a founder, email me for collaboration inquiries. (Just hit send, it's already filled out!)

Femstreet 2.0
How can we make Femstreet a better experience? What would you like us to improve or see next? Submit your idea here.

Femstreet Boost 🚀
Do you need help with company building, hiring and want to speak to a fellow VC, operator or founder? Femstreet can feature your request in the newsletter and people in the community can reach out to you directly. Do you need any boost? Fill out this form here!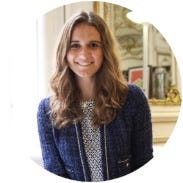 Comments, questions, tips? Send me a note!
Until next Sunday,
Sarah