Discover more from Femstreet
Femstreet is a media platform amplifying female voices, accelerating their success and creating a culture of empowerment - where women lead, shape, and fund the future.
Over 19,000 subscribers
Femstreet Issue No. 59 - Weekly Newsletter on Women in Tech, Entrepreneurship and Diversity in Venture Capital

Issue #59
Your Weekly Newsletter on Women in Tech, Entrepreneurship and Diversity in Venture Capital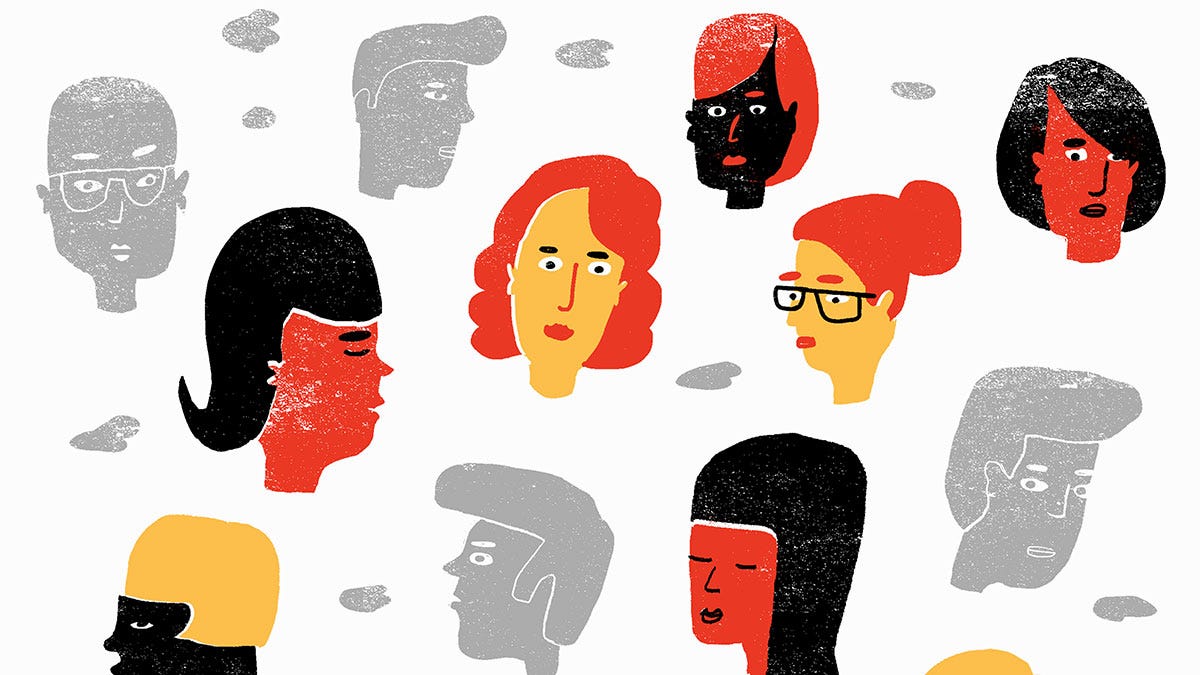 This is issue No. 59. The last issue had a 47% open rate and the top two articles were:
Hi, I'm Katja, Chief Curator at Slush. I'm excited to share with you that we're teaming up with All Raise to bring Female Founder Office Hours, one of tech industry's biggest diversity efforts, to Slush with help from Creandum.
We believe that entrepreneurship belongs to everyone. Diverse teams perform better. That's a fact. It's not only a matter of efficient performance but creating technology and products that serve the needs of as many people as possible.
We're hosting the event on Dec 5 in Helsinki bringing together 130 female founders and VCs. The focus is on fundraising, roundtable discussions & 1on1 meetings hosted by investors. We have investors joining from VCs such as USV, Index Ventures, Accel, LocalGlobe, IVP, EQT and Felix Capital, among others.
We warmly welcome all the female founders of this community to join. Read more about the event & register here!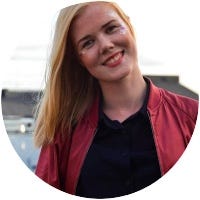 Katja Toropainen, Chief Curator at Slush
Insights

From the Investor

Femstreet supporter Lolita Taub, Principal at Backstage Capital on What Every Early-Stage Founder Should Know About Valuations.

The first in a series of stories introducing the Backstage Accelerator team in London. "We need those with money to give a way to meet more undervalued founders — not just the Oxbridge graduates or the ex-Googlers and ex-McKinseys of this world." — Anisah Osman Britton - Welcome to Backstage London

Renata Quintini of Lux Capital thinks Tech companies should embrace being more of an open book and shares her thoughts in "Dear Tech CEOs, Prepare to be Public".

Looking to get into VC? 4 Questions you need to ask before you start your search by Stephanie Manning, Director of Platform, and Isabelle Phelps, Investing Associate at Lerer Hippeau.

Female investors are frequently put in positions where they are one of a few women at a firm—and sometimes the only woman, period. Here are some of the things they encounter. This is what it's like to be the only female VC in the room.

Female-Led VC Firm Full In Venture Partners Aims to Raise $200 Million for Software Fund. The New York-based firm's founders are Elodie Dupuy (ex-Iconiq), Jess Davis (ex- Insight Venture Partners) and Eric Tonkyn (ex- Bridgewater Associates).

The Accidental Investor: How Anjula Acharia Is Changing The Face Of Silicon Valley.

The Business of Blockchain: Julian Moncada, Senior Associate at Lerer Hippeau shares 4 takeaways that founders inside and outside of crypto can use to evaluate blockchain opportunities.

AllRaise launches the Diverse Investors List, a resource for founders and the tech community to more easily find VC investors from diverse backgrounds. The list marks the first time that founders will be able to create investor target lists using resources that include investment stage, sector and diversity - all in one place.

Angel investor Jenny Tooth: "Yet currently only 14 per cent of business angel investors here in the UK are women — and we know that for many female entrepreneurs, the experience of raising finance is especially challenging when they have to present their business idea to a room almost entirely filled with male angel investors." - 'Women don't ask for the money they need'.

Founding partner Anu Duggal shared her story on Entrepreneur's 'How Success Happens' podcast. From $6 Million to $27 Million: The Woman Behind VC Firm Female Founders Fund Talks How to Pitch and Grow Your Business

Another Kleiner Perkins investor just raised her own fund
Lynne Chou-O'Keefe, who has spent the last five-plus years investing in healthcare on behalf of the venture firm Kleiner Perkins, is raising her own debut fund. According to an SEC filing, her debut fund called Define Ventures has already raised $50 million of its $65 million target.
👦 Welcome to this week's boys club!

How we'll win - the fight for gender equality by Quartz: Backstage Capital VC Chacho Valadez explains why female investors are a business advantage. Silicon Valley Freestyle VC Josh Felser explains why he's more likely to meet female founders. Reid Hoffman explains why privileged Silicon Valley men must stand up against sexism. How VC Mark Suster deals with criticism when he speaks up against Silicon Valley sexism.

AND our favourite piece published by a male investor is The red flags and magic numbers that investors look for in your startup's metrics – 80 slide deck included!!!
From the Operator

'I asked my son, "What is your mommy's favorite thing to do?" He answered, "Go to work." And I learned that that wasn't necessarily a bad thing. A Founder Shares 4 Lessons Motherhood Has Taught Her About Running a Business.

Insights from a female founder in food manufacturing: Jenny Gao, Founder of Sichuan Soul Food, set out to create the first line of all-natural, deeply flavorful Chinese condiments. Getting there was harder than she anticipated. Jenny shares what she learned from making hot sauce at scale.
8 Ways To Network Like A Boss At Your Next Work Conference. If you've ever been to a work conference, then you know the one variable that could make or break your experience is who you end up meeting. Girlboss shares tips for making connections.

The Best Way to Raise Money is to Sell Product: Eliza Blank is the founder and CEO of The Sill, an e-commerce platform including two brick and mortar stores in NYC designed to bring home gardening back into the mainstream. Eliza sat down with Gotham Gal and talked about how she took The Sill from idea to business with a mission.

How being underestimated made these women more successful. When people treated them as if they couldn't achieve what they wanted to do, it only made them stronger.

Want to become an expert in crypto? Blockchain engineer Preethi Kasireddy thinks it's not too late to "break in" to crypto.

Startup Psychologist Noa Matz on What do investors want? A guide for early-stage startups.

Inspiration for amazing women from amazing women: 12 Inspiring Books for (and by) Women Entrepreneurs.
...And Elsewhere

Whoop Whoop Hims is getting a sister: DTC men's wellness brand Hims launches Hers to capture women's market. Handshake, a LinkedIn for university students and diversity, raises $40M led by EQT Ventures. Luminary: A New Female Ecosystem Instead Of A Coworking Space. Google employees across the globe are walking out now to protest sexual harassment. An Uber and Girlboss hidden camera ad shows gender biases at work. The Skimm Brains 7 million people wake up to their newsletter, and their voice, every morning.
Research

New study: Almost 70% of professional event speakers are male. A report by events software company Bizzabo has found that 78 percent of speakers at tech events and 82 percent of speakers at events held by venture capital firms are men. The Gender Diversity & Inclusion in Events Report was compiled using facial recognition software that went through images including more than 60,000 speakers at professional events in 23 countries.

Have you heard of Elvie, Leika or Kindbody? If not you should check them out because it seems that women's health is finally getting a fair shake in tech: This year is setting records for femtech funding. Here are the top 13 VC investors in femtech startups.

Technation Diversity and inclusion in UK tech report that sheds light on diversity and inclusion in UK tech companies.

#BuiltbyWomen Europe

Stockholm-based &frankly developed a SaaS tool that helps companies become more proactive, check the pulse and trigger the organisation in a positive direction.

London-based Afrocenchix is a natural care company offering a range of ethical natural products for curly, multi-textured hair. It won the 2018 BBFA 'Best Natural Hair Brand' Award.

Stockholm-based MatchingID gives people power over their work lives, digitalising and anonymising talent sourcing.

UK-based Sampson Solutions is developing a sustainable alternative to petroleum-based bitumen for the global building materials market, working with chemical engineers at the University of Bath.

Paris-based Inorevia's patented combination of microfluidics and magnetic particles helps lower the cost, time and manipulation needed in precision medicine.
📆 Events
Elizabeth Galbut from SoGal Ventures runs a free monthly Zoom webinar for people interested in working in venture capital. You can sign up for a slot by using her Calendly link

- November 5th in Cologne: Global Digital Women Afterwork

- November 6th in London: Diverse Investment Teams Make Better Investments

- November 8th in Stockholm: FemInvest Investerarträff

- November 9th in London at Facebook: Lesbians Who Tech + Allies London 2018 Summit

- November 12th in Berlin: Global Digital Women Afterwork

- November 14th in London: Consumer Brands: A Discussion with Tech Entrepreneurs and Investors Femstreet will be there!

- November 22nd in London: Women in AI, WaiTALK AI & Healthcare
In case you missed it ...

Here are 536 women in the UK who could speak at your tech event.

Investor Insights
Operator Insights

Research
Partnership Opportunities
Whether you're a VC fund, accelerator or a founder, email me for collaboration inquiries. (Just hit send, it's already filled out!)

Femstreet2.0
How can we make Femstreet a better experience? What would you like us to improve or see next? Submit your idea here.

Femstreet Boost 🚀
Do you need help with company building, hiring and want to speak to a fellow VC, operator or founder? Femstreet can feature your request in the newsletter and people in the community can reach out to you directly. Do you need any boost? Fill out this form here!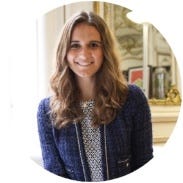 Comments, questions, tips? Send me a note!
Until next Sunday,
Sarah