Discover more from Femstreet
Femstreet is a media platform amplifying female voices, accelerating their success and creating a culture of empowerment - where women lead, shape, and fund the future.
Over 19,000 subscribers
Femstreet Issue No. 57 - Weekly Newsletter on Women in Tech, Entrepreneurship and Diversity in Venture Capital

Issue #57
Your Weekly Newsletter on Women in Tech, Entrepreneurship and Diversity in Venture Capital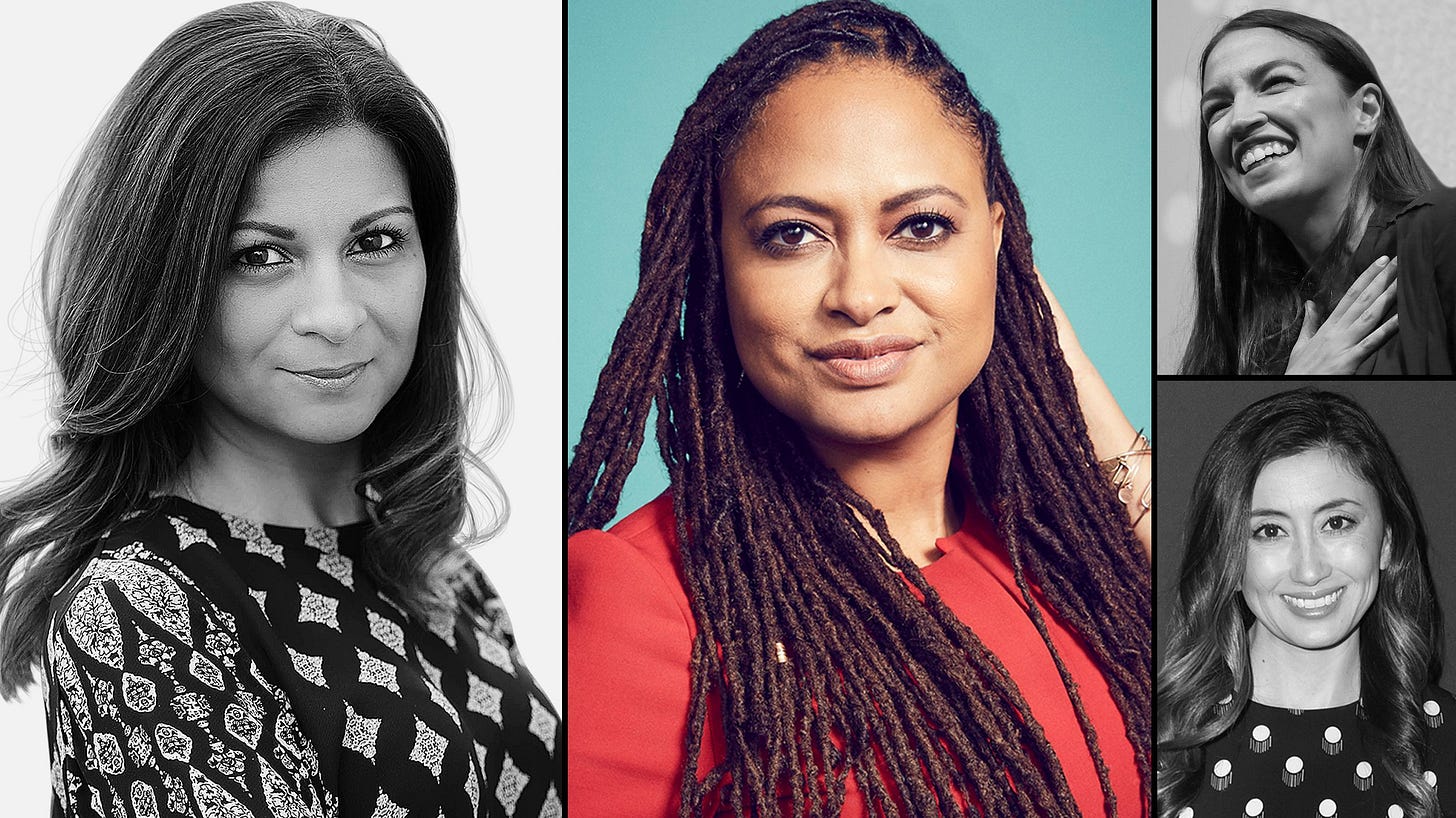 This is issue No. 57. The last issue had a 52% open rate and the top two articles were:
Insights

From the Investor

Should you raise money or bootstrap?
Elizabeth Yin, Co-founder and General Partner at Hustle Fund writes about when you should raise more money and what are good bootstrappable companies.

Consumer tech brand investor Deepka Rana of Sunstone VC shares her thoughts on the next iteration of coworking spaces.

A conversation with Jess Lee, Partner at Sequoia Capital and former Co-Founder and CEO of Polyvore. Jess talks about her mission at All Raise, building Polyvore and becoming an investor.

Emilie Spire of Felix Capital clarifies what the buzz words 'Customer Love' and Brand Affinity mean and why they are so important.

Founders Fund Partner Cyan Banister on Kanye West, the value of independent thought, social media as a silencing tool, and why she thinks Elon Musk needs more sleep.
Julia Hawkins, Partner at Local Globe VC on working to bring Artificial Intelligence into life-saving medical care.

Funding, collaboration and the gender gap: LPs on the record about Europe's VC scene: At the recent European Women in VC Summit in Berlin, several leading LPs offered their thoughts on the state of European venture, as well as what can be done about the gender gap.

Arlan Hamilton—who is featured on the cover of Fast Company's October issue— is just one of a small group of Black women working to drive more funding to diverse founders. Check out this list of five other Black women who are making moves in the venture capital community.

Jane VC, a new fund for female entrepreneurs, wants founders to cold email them. Maren Bannon and Jennifer Neundorfer, the founders of Jane VC, a new fund to invest in visionary female entrepreneurs share an Open Letter to Female Entrepreneurs Everywhere. Congrats, Maren and Jennifer!

AND...Amplifyher Ventures is a new firm looking to invest in female founders. Amplifyher was created by Tricia Black, Facebook's former vice president of advertising sales.

Version One Vol. III: Version One Ventures raises $45M for third fund, keeps close eye on Seattle ecosystem.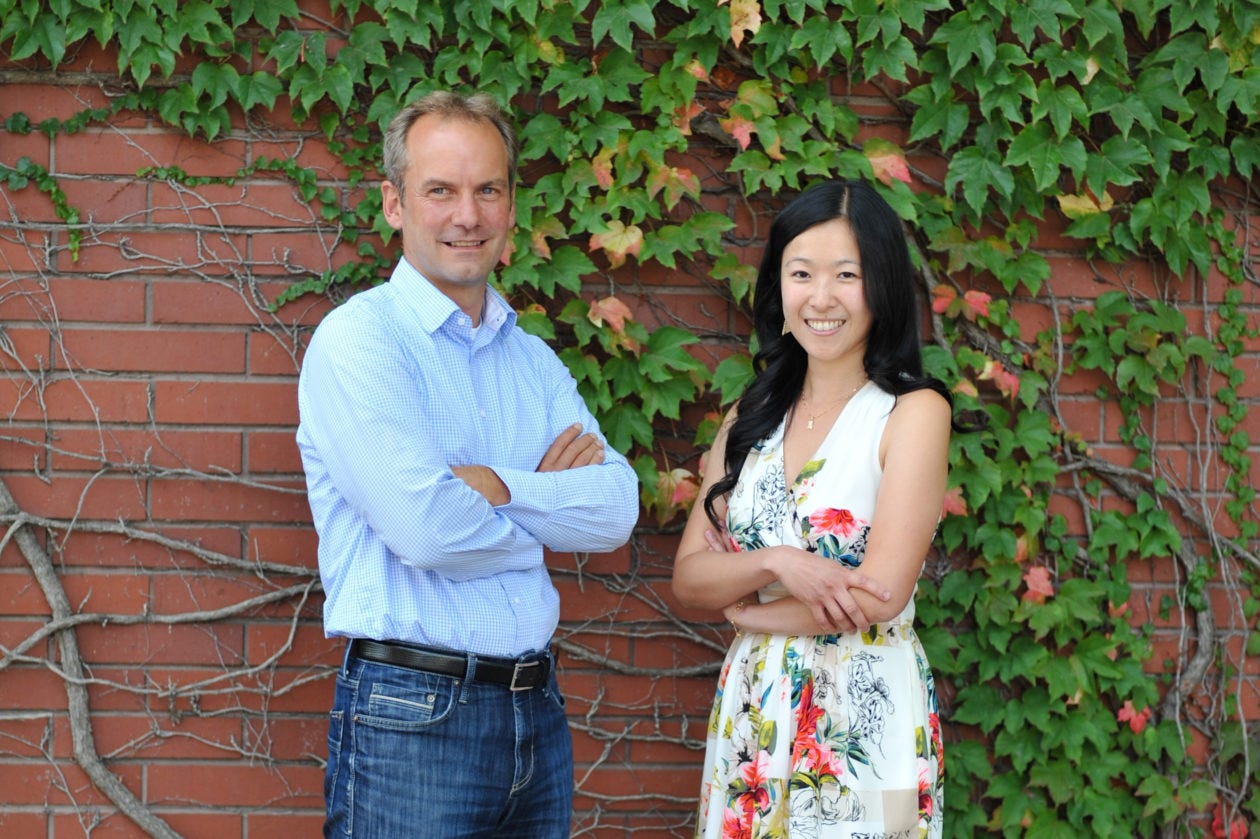 From the Operator
These 50 women are building a new world order and seriously leading the charge. We promise by the time you finish scrolling, you'll feel inspired, empowered, and ready to join them as they shake up the status quo.

Chief, a real-life and digital private network for women working at the VP level and above, raises $3 Million for Private Network for Women Executives.

Often, male VCs just don't understand products for women -- or they need to ask their wife or daughters first. So how do you get male Venture Capitalists to Invest in your female-targeted product?

How a feminist security engineer from Slack helped kick off this wave of tech worker activism.

Is Blockchain The Future Of Journalism? Two Entrepreneurs Take A Chance.

Graduate Student Solves Quantum Verification Problem: Urmila Mahadev spent eight years in graduate school solving one of the most basic questions in quantum computation: How do you know whether a quantum computer has done anything quantum at all?

This Pinterest Software Engineer Is a Tech Ambassador for Future Latina Coders.

During the Great Recession, Tracy Matthews was in debt $335,000. Here's how this entrepreneur recovered from bankruptcy to increase her profits more than tenfold.

We need to start with the playroom to get more women in the boardroom: This entrepreneur explains why she believes the key in closing the gender divide is to start early and why gender-neutral toys are so important.

How can your organization benefit from Diversity and Inclusion? Diversity expert Sheree Atcheson shares some of her favorite resources to help you find out.

We recently shared a piece about the danger of networking mostly with women. Read here why female entrepreneurs should join women's networks.
...And Elsewhere

With Flamingo, shaving pioneer Harry's branches into women's grooming. Oprah Winfrey Uses the Same 3 Sentences to Get Every Meeting Off to the Perfect Start. Future Family just raised $10M to make fertility treatments more affordable. Twitch COO Says The Future of Live TV is Personalized Commentary. How the Female Leaders of Hims Got Men to Happily Talk About Hair Loss and Erectile Dysfunction.
Research

Check out the results of a survey of YC female founders on sexual coercion and assault by angel and VC investors. It confirms what we already know — female founders are too often victims of sexual harassment. Yep, this is real. What do you think is the main reason why women report sexual harassment?

Harvard Business Review finds investors punish entrepreneurs for stereotypically feminine behaviors.

Did you know that on Tinder, the top 20% of men are competing for the top 78% of women? The Gini coefficient for the "Tinder economy" is 0.58, which means that it has higher inequality than 95% the world's national economies.

A study shows a majority of female professionals who haven't experienced or witnessed sexual harassment in the workplace say they don't believe it's commonly happening, according to a survey of more than 5,000 workers released last week.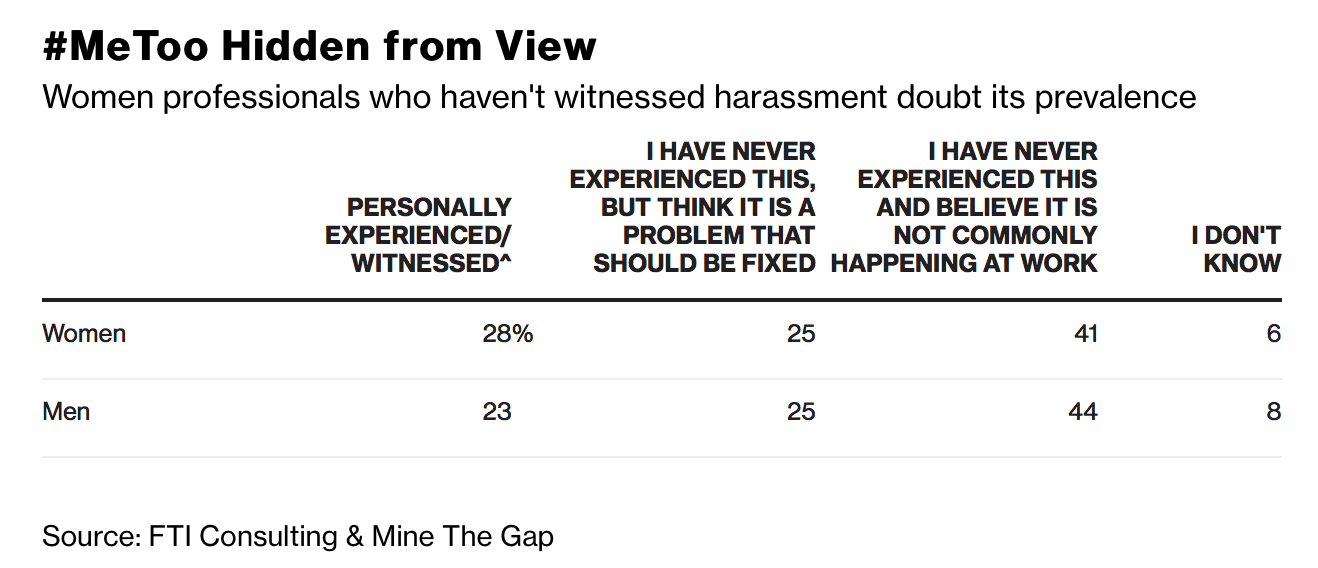 #BuiltbyWomen Europe

BYBI Beauty is a London-based natural, vegan skincare brand. Get 20% off your first order with the code FEMSTREET.

The Swedish company 1928 diagnostics develops a web-based diagnostic service for antibiotic-resistant bacterial infections based on whole genome sequencing technology.

London-based Beautystack is a marketplace for next gen beauty professionals to essentially sell their work via pictures. Beautystack also recently closed a seed funding round, making Sharmadean Reid one of the few black women to raise over £1m. Suzanne Ashman, Investor at Localglobe VC wrote a piece about why they invested in Beautystack.

Dublin-based Popertee is a platform that connects brands with spaces for short-term retail and marketing campaigns using proprietary technology.

London-based Cerebriam Studio uses AI to make quality video content creation easy for non-technical professionals working in the marketing, communications, and education sectors.

London-based Blackbullion the financial education company that puts people in control of their financial life.
📆 Events
Elizabeth Galbut from SoGal Ventures runs a free monthly Zoom webinar for people interested in working in venture capital. You can sign up for a slot by using her Calendly link

- October 23rd in London: Female Founder Lunch, Learn and Network

- October 24th in Berlin: Future Females Berlin

- October 24th in London: Women in AI: Advancing Your Research

- October 24th in London: Voulez & EY Pitch Clinic for Female Founders

- October 31st in London: Female Founders Halloween Networking Party

- November 4th in Berlin: Digital Health Brunch and Grand Finale @ Hacking Female Health Hackathon

Join the Female Founders Office Hours London on November 15th
In case you missed it ...

Here are 536 women in the UK who could speak at your tech event.

Investor Insights
Female Founders Insights

Research
Partnership Opportunities
Whether you're a VC fund, accelerator or a founder, email me for collaboration inquiries. (Just hit send, it's already filled out!)

Femstreet2.0
How can we make Femstreet a better experience? What would you like us to improve or see next? Submit your idea here.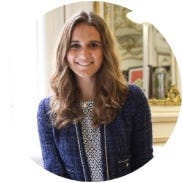 Comments, questions, tips? Send me a note!
Until next Sunday,
Sarah